The Legal 500
Webinars
Gibraltar: the go-to destination for international fintech startups
3 February 2022, 3.00pm GMT
← Back to Webinar homepage
Gibraltar: the go-to destination for international fintech startups
Overview
Join Hassans and The Legal 500 in this international webinar that will analyse the possibilities that Gibraltar offers as a hub for international startups and fintechs.
The event will explore the reasons that have led the country to become internationally renowned in the development of financial startups, as well as the promising future that lies ahead. The webinar, chaired by partner Selwyn Figueras, will feature a lively and detailed discussion with Hassans' fintech, crypto and DLT partners, Anthony Provasoli and Aaron Payas. The trio will utilise a series of case studies to demonstrate the Gibraltar approach to Distributed Ledger Technology, which delivers a compelling triad of legal, tax and regulatory certainty.
The session will include detailed content on the following areas that the team are habitually advising on, and which is enticing an influx of crypto-entrepreneurs to establish themselves within the jurisdiction.
Gibraltar's regime for DLT providers.
Token sales utility vs security tokens.
Crypto foundation.
Crypto funds.
Crypto R&D.
A Q&A will close the session. If you have any questions in advance of the session, please email catherine.knock@hassans.gi.
---
Speakers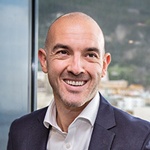 Anthony Provasoli
Partner, Hassans
Anthony is a partner in Hassans' fintech team with particular expertise around distributed ledger technology a virtual assets. He has been advising on crypto currency and blockchain related work since 2014 and was very involved in promoting the regulation of crypto currency related business in Gibraltar. He has advised a number of high-profile crypto currency businesses, DLT providers and fintech firms over the years that are looking to set up operations in Gibraltar and Europe more broadly. Anthony has also advised clients undertaking token sale projects from Gibraltar and regularly advises investors in this sector and early-stage start-ups who are looking for guidance on the structuring of their products and/or business proposition.
A regular speaker at international blockchain and fintech events, Anthony is widely considered as a leading lawyer in this sector and testament to his stature has been voted in to form part of the inaugural executive committee of the Gibraltar Association for New Technologies by its members.
Anthony's profile and views can be seen here.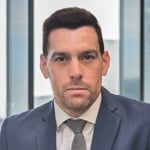 Aaron Payas
CFA, Partner, Hassans
Connecting the dots to bring disruptive financial services closer to the mainstream with every transaction, partner in Hassans' fintech team Aaron Payas' enables his clients to leverage all the advantages Gibraltar offers as a proof-of-concept jurisdiction in financial services. Marrying a traditional practice in fund establishment with industry-leading work, Aaron has been instrumental in many clients' achievements in the challenging distributed ledger technology space. Aaron assisted in the creation of the first three regulated crypto funds in Gibraltar – he has also assisted in the listing of Canadian-based fund The Bitcoin Fund (QBTC.U) on its second listing the Gibraltar Stock Exchange, only the second of its kind to be listed in the EU at the time.
Ranked as a leading lawyer in both fintech and investment funds, Aaron is a strong proponent and committed contributor to the development of Gibraltar as a jurisdiction for funds business, having co-authored the crypto funds code of conduct published by the Gibraltar Funds and Investments Association. He also led the team at the Gibraltar Financial Services Commission working on the transposition of the AIFM Directive. The Guidance Notes thereto (23) were also drafted by Aaron as part of his work on developing the area.
Aaron is a regular publisher of views in relation to the sector; as his practice in the context of DeFi and the broader DLT space develops, he recently explored the virtues and options of using Gibraltar foundations and purpose trusts as vehicles for use as Protocol Governance Vehicles.
Aaron's profile and views can be seen here.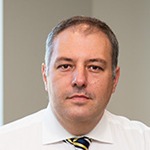 Selwyn Figueras
Partner, Hassans
Selwyn Figueras is a UK-qualified barrister with a full range of relevant and complementary skill sets in IT, legal tech, network development and relationship management.
His areas of expertise include: cryptocurrency, DLT regulation, corporate finance, finance restructuring, tax planning, legal marketing, SEO, business development, relationship management, contact management, funds, dispute resolution, Gibraltar gaming, licensing and regulation, strategy, politics and government.
Selwyn first worked with Hassans from 2001 to 2003, joining immediately upon qualifying. He worked with the tax and real estate financing teams.
Selwyn was a member of the Gibraltar Parliament from 2011-2015 and was a 'core team member' working with Fabian Picardo, leader of the GSLP Liberal Alliance and now third term chief minister of Gibraltar during the campaign for the general election in Gibraltar in October 2019.
Selwyn's profile and views can be seen here.
---
In Association With