The Legal 500
Webinars
Foreign trade best practices: a regional perspective
25 August 2021, 9.00am Bogota time
← Back to Webinar homepage
Foreign trade best practices: a regional perspective
Overview
This webinar saw The Legal 500 partner with Baker McKenzie to analyse the trade protection measures that the countries of the South and Central America are implementing in 2021, and how they will face the trade challenges of 2022 from a legal perspective.
Our panel of unparalleled legal experts examine the future of tax reform in Colombia, and talk about the potential economic benefits available to national and international organisations that take advantage of the future regulations on foreign trade that become available in August 2021.
We also discuss whether some countries in the region are experiencing a new chapter in their commercial journey. In doing so, our panel touch on such topics as exchange control, customs, new regulations and how regional integration between Colombia, the United States and Mexico could become the great catalyst that promotes the commercial growth of these countries and other partners in the region.
---
Speakers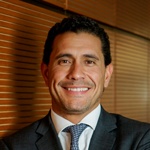 Ciro Meza
Partner, Baker McKenzie
Ciro Meza is a member of the tax practice group at Baker McKenzie Colombia. From 2006-10, he was a tax manager at Deloitte's tax and legal division. Prior to this, he was an associate at Godoy Hoyos Abogados (2003–04) and Araujo Ibarra and Asociados (2001–03), which both specialised in tax and international trade matters. He has written several articles on tax and international trade matters, which have been featured in journals such as Ambito Juridico and Universitas. He has also been a professor of a master's degree course in taxation at Universidad Externado de Colombia and Universidad Javeriana. Currently he is professor at Universidad ICESI.
Adriana Ibarra-Fernandez
Partner, Baker McKenzie
Adriana has over twenty years of experience in customs and foreign trade matters. She joined Baker McKenzie in 2001, became national partner in 2005 and a principal in 2018. She has prior experience working as legal director of rules of origin, customs procedures and safeguards in the Mexican Ministry of Economy where she participated in the negotiation of several free trade agreements (FTAs) and in the first dispute settlement resolution cases initiated by Mexico against the US under the NAFTA.
Adriana has been ranked a leading practitioner by Chambers and Partners at Chambers Global and Chambers Latin America as well as The Legal 500 for ten consecutive years. She was an associate in our Guadalajara and Washington, DC offices and currently heads the firm's North America international commercial practice group in Mexico City.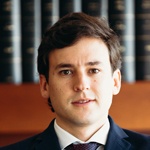 Juan David López
Senior associate, Baker McKenzie
Juan David López is a senior associate at Baker McKenzie. His professional practice focuses on foreign exchange, customs and foreign trade. Before joining the firm, he worked in the private sector as a lawyer and advisor to foreign investors and national companies from various economic sectors. He has provided advice to national and international companies in structuring that requires foreign exchange, customs and foreign trade planning. Likewise, he has advised on the qualification of new Free Zones in the country and has been a lawyer for national and foreign companies in cases of commercial defense measures in Colombia.
---