Australia cybersecurity webinar
Overview
In recent years, organisations of all sizes operating in all sectors and markets have been targets of cybersecurity attacks. For their general counsel and legal teams, knowing how to respond to these threats goes beyond knowledge of black-letter law. Knowing who to communicate with in the organisation, aligning legal with other functions, and finding practical and timely external advice are now more important than ever. And with the trend toward remote working, the risks businesses in all countries face are set to grow.
This webinar, brought to you by The Legal 500 and Corrs Chambers Westgarth is designed to provide GCs and business owners with the essential knowledge on the practical steps that can be taken to mitigate, manage and overcome cyber incidents, whilst also delivering relevant and practical insights into the evolving regulatory landscape.
---
---
In Association With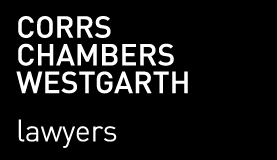 Corrs Chambers Westgarth
Corrs Chambers Westgarth is Australia's leading independent law firm, with strong international alliances. The firm is recognised for its innovation, quality advice and client-driven approach. Through key partnering relationships in the Asia-Pacific and globally, Corrs is able to pursue strategic outcomes for corporations and government, both nationally and across borders. Corrs is committed to providing legal advice grounded in commercial understanding. Moving beyond the traditional legal needs of clients, the firm works to gain an intimate knowledge of wider industry and business issues. Lawyers support clients with market-relevant advice and insight for high level decision making. As one of Australia's best recognised firms, Corrs is proud of its reputation for excellence. Its lawyers are consistently involved in some of the largest and most significant transactions in Australia and globally.