The Legal 500
Webinars
Fake websites and fraudulent goods: from active monitoring to litigation
24 September 2020, 11.00am Moscow
In association with...

← Back to Webinar homepage
Fake websites and fraudulent goods: from active monitoring to litigation
In this webinar The Legal 500 and Gorodissky & Partners will provide GCs and IP counsel with the essential knowledge they need to navigate their businesses through the ongoing crisis, while delivering practical guidance on brand protection and IP enforcement in Russia.
Speakers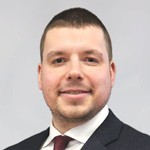 Sergey Medvedev, partner, Gorodissky & Partners
Further speakers to be confirmed
Gorodissky & Partners is a home grown Russian IP boutique with headquarters in Moscow, 12 branch offices in Russia and one office in Ukraine (Kiev). It is one of the largest IP practices in Russia and among the top 10 biggest IP law firms in Europe. The firm was founded by patent/trade mark attorneys and IP lawyers who commenced their professional careers in 1959.
The Legal 500 is keen to make this session interactive and want to address as many questions and comments as we can during the webinar. Should you have any questions to pose to our speakers, please contact James Wood, Head of International Content at The Legal 500, directly via e-mail at: james.wood@legal500.com