The Legal 500
Webinars
Egypt: treading uncharted waters, crisis management and planning
18 May 2020, 11.00am EET
In association with...
← Back to Webinar homepage
Egypt: treading uncharted waters, crisis management and planning
Overview
On 18 May, The Legal 500 and Eldib Advocates hosted a webinar to explore the impact of the coronavirus on investments in Egypt, and the opportunities it is generating for potential investors.
The outbreak of Covid-19 and the various responses taken by national governments raises several challenges for investors (and, by extension, their legal advisers). This webinar examined the latest legal developments and suggest how Covid-19 can serve as a useful lesson for pre-empting future risks and crisis scenarios.
It also featured reflections on how to respond to the crisis, how to plan for the next Black Swan event, and what new opportunities will arise in the post-Covid-19 world.
Topics for discussion included:
The impact of Covid-19 on the Egyptian economy
The effect of Covid-19 on the performance of the Egyptian government.

The banking system and its stability during the Covid-19 restrictive measures.

Actions taken by the Egyptian government in its fight against Covid-19 and the current 'co-exist' plan.
The contractual and legal implications of COVID-19
The effect of Covid-19 on contractual obligations.

Force majeure or hardship – the Egyptian legislation perspective.

Arbitration in Egypt – is it really affected by Covid-19?
The future
The role of e-commerce and the legal frameworks governing it.


The future and how to be legally prepared.
Speakers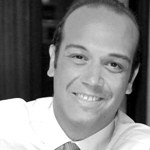 ---