The Legal 500
Webinars
Crisis management in 2022 and the emergence of ESG era
26 May 2022, 5.00pm (Korean Standard Time)
← Back to Webinar homepage
Crisis management in 2022 and the emergence of ESG era
Overview
SESSION 1 –   Crisis is everywhere and every day – you need a crisis platform
We live in an age where crisis has become a part of the ordinary.
Anything and everything can lead to a full-blown crisis – from a small slip of the tongue by the CEO to human-made disasters and natural catastrophes.
Crisis overlaps, accumulates, intensifies, complicates, and repeats itself – all too rapidly.
To prevent and minimize risks from such evolving crisis, we need a crisis management platform.
What is a Crisis Management Platform and how do you build and maintain one?
SESSION 2 –  Legal compliance is not enough – you need an ESG approach to risk management
ESG is the new buzzword – for corporations and law firms.
Institutional investors and consumers are now poring over non-legal, non-financial portfolios of corporations and want to see how they are handling the climate change, human rights, work safety, supply chain, and sustainability.
A poor ESG index can hurt a company as any major crisis.
Compliance officers have to change their previous way of thinking and re-group under the ESG banner.
What do they have to do and what do they must not do?
---
Speakers
John C.W. Ro
Moderator
John C.W. Ro, as a senior foreign attorney in Jipyong, has extensive experience in consulting various international clients in acquiring various entities in Korea or establishing joint ventures or subsidiaries in Korea.
John also represents Korean clients in cross-border investment projects and M&A deals in various different countries and territories such as the US, United Kingdom, Europe and all throughout South-East Asia.
John is also highly regarded for his expertise in international real estate financing, advising various Korean and international financial institutions in real estate development projects in Korea, Philippines, Guam, the US, Canada, Indonesia, United Arab Emirates, etc. John was the first foreign attorney to successfully secure an international mortgage over a residential development project with foreign financial institutions as international mortgagees in the Philippines.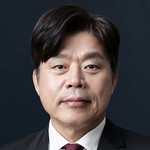 Seung Soo Choi
Session 1
Mr Seung Soo Choi is a partner in the IT and technology team. He has successfully advised and represented bio/pharmaceutical/healthcare clients based on his experience of more than 20 years in the field of IP, information and telecommunications, and broadcasting and media. His areas of specialty include public affairs and media risk management, which he has pioneered.
As a legal advisor to the Ministry of Culture, Sports and Tourism, he provides advice on various issues including culture and arts, sports, tourism, and regulation of speculative industry such as casinos. As a legal advisor to the National Information Society Agency, he is also well-versed in the areas of data privacy and public contracts/R&D. Further, he is actively engaged in the field of inheritance, family law and family business succession including international inheritance.
Currently, he teaches at Chung-Ang University Law School on laws related to gambling, international entertainment, motion pictures, art, data privacy, communications, and media. He also serves as: a mediator on the Korean Commercial Arbitration Board; a member of the State Contract Dispute Mediation Committee; a member of the Content Dispute Resolution Committee; a member of the Korea Copyright Commission, vice president of the Korean Intellectual Property Lawyers Association, and president of the Korea Computer Game Law Association.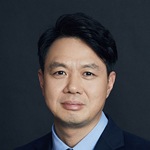 Hoon Lee
Session 1
Mr Hoon Lee is a senior foreign attorney in the firm's M&A team. He has substantial experience in diverse international transactions, including cross-border M&A, international joint ventures, international construction, international licensing, cross-border disputes, and in-bound foreign investment. Mr Lee also advises domestic and foreign clients on matters related to new and renewable energy, especially in the areas of wind and solar power generation.

Prior to joining the firm, Mr Lee worked as an in-house counsel at Samsung Thales Co, Ltd (now Hanwha Systems), a joint venture between Samsung Electronics and Thales International of France, and as a foreign attorney at Hwang Mok Park, a highly regarded Korean law firm. Mr Lee also worked as an outside international contract advisor to Defense Acquisition Program Administration of Korea (DAPA), assisting DAPA with negotiation and execution of defense procurement contracts with foreign defense contractors.
Mr Hoon is an active member of the International Construction and Energy Law Council and also provides advice to many small to medium sized Korean enterprises operating internationally as a member of the Legal Consultation Committee formed by the Ministry of Justice of Korea.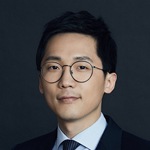 Chang Wook Min
Session 2
Chang Wook Min is the head of compliance team at JIPYONG ESG Center, who primarily focuses on matters related to corporate sustainability, ESG, compliance and human rights. He regularly advises clients on labour, occupational safety, public administration, and other sustainability-related regulations.
Chang Wook is a co-author of the book Labor Laws of the Republic of Korea and 2018 Human Rights Report (Labour Rights Section) published by the Korean Bar Association. He served as a commissioner of the Human Rights Committee of the Seoul Bar Association.
Chang Wook earned a Master's degree in Public Affairs with the Bardach Prize for Outstanding Capstone at UC Berkeley in 2020. He received a JD from the Seoul National University in 2012 and his BA from Korea University in 2009. He is admitted to the Korean Bar.
---