The Legal 500
Webinars
Chile's new pro-consumer law: a sneak peek of the intersection between digital markets and data protection?
January 30 2023
12:00 pm
CLST - Chile Summer Time (UTC -3:00)
← Back to Webinar homepage
Chile's new pro-consumer law: a sneak peek of the intersection between digital markets and data protection?
Overview
A new pro-consumer law is being introduced in Chile, which introduces significant changes in areas such as the collection and disclosure of personal data. The law modifies the legal guarantee, the right of withdrawal, new duties of information, and SERNAC's faculties with regard to personal data, and is expected to have a particular impact on e-commerce. The Legal 500 has partnered with Magliona Abogados to provide an in-depth analysis and overview of the pro-consumer law in question (21,398). This webinar will be a must-see event for anyone working on e-commerce and related business sectors in the Digital Market not only in Chile but the wider region. This conversation with key industry insiders is certain to provide insights of great value for anyone wishing to stay ahead of developments in the areas of digital commerce and data protection.
---
Speakers
Giovanni Donati, partner, MAGLIONA
Giovanni's professional practice focuses on corporate matters, including mergers, acquisitions, and consumer law. Ranked by (i) The Legal 500 Latin America 2023 in TMT, Data Privacy and Corporate and M&A, (ii) Chambers Fintech Legal 2021 and (iii) Leaders League 2022 as excellent in Fintech and recommended in M&A. Before joining Magliona Abogados in 2012, Giovanni worked at the North Central Metropolitan Regional Prosecutor's Office and then at Fundación Chile Ciudadano.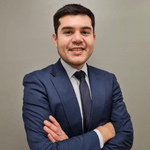 Guillermo Guzmán Paz, head of legal, SERNAC Chile
Gullermo is a Lawyer and MBL Magister in Business Law from the Adolfo Ibáñez University. He is also a consumer law professor at the Universidad Nacional Andrés Bello. He is currently the head of the legal analysis and interpretation department and deputy director of the Legal Sub-directorate of the National Consumer Service. The Department in charge of him has as its main functions the support of complex legal criteria to the institution, the technical support in the bills that deal with consumer rights and the drafting of Interpretative Circulars.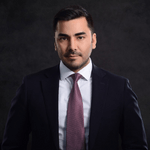 Andrés Madariaga Romero, senior lawyer, Dafiti Group
Andres has over eight years as a general lawyer in the telecommunications, media, information technology, advertising, mass consumption, e-commerce and investment industries.
Andres is a Lawyer who graduated from Bernardo O 'Higgins University. In addition, he has a master's in business law from the Pontificia Universidad Católica de Chile and a Diploma in Economic Administrative Law from the same Pontificia Universidad Católica de Chile. Andres also has a Diploma in Competition Law and Policy from the University of Chile and is currently studying for a master's degree in Tort Law (c) (Universidad Adolfo Ibáñez). In addition, Andres has other courses, such as Privacy and technological trends from the Pontificia Universidad Católica de Chile and the training course for international compliance certification from Alberto Hurtado University.
---
In Association With