The Legal 500
Webinars
Business and investment perspectives for the 2022 Colombian presidential election
17 February 2022, 9.00am Bogota time
← Back to Webinar homepage
Business and investment perspectives for the 2022 Colombian presidential election
Overview
As Colombia prepares for its presidential election, politics is expected to be one of the main factors companies will have to reckon with when implementing their business strategies in 2022.
On 17 February 2022, Baker McKenzie invites you to a highly anticipated analytical discussion on the legal issues businesses are likely to face in the year to come together with the associated practical perspectives. Some of the firm's distinguished partners will examine the pillars of the Colombian Constitution and detail the procedures of constitutional and legal review. The aim of the webinar is to expound on the available legal mechanisms that will help the audience protect their investments in case of sudden changes in the public policies and legislation on foreign trade operations. The event will conclude with an open discussion on how the tax, employment and compensation regulatory landscape could be modified immediately after the election. We look forward to your assistance and participation.
---
Speakers
Tatiana Garcés
Partner, Baker McKenzie
Tatiana Garces is a lawyer and a partner at Baker Mckenzie´s office in Bogotá, Colombia. She has over 30 years of experience advising major clients on collective and individual labour matters, including litigation before administrative authorities and highly complex and strategic claims before labour courts. Her areas of focus include audits and litigation before payroll authorities, pensions, collective negotiation, restructure and harmonisation of benefits and conditions in restructures and major transactions. She has a wide experience on labour harassment, violence and discrimination investigations on matters related to diversity and inclusion and on handling the modern workforce.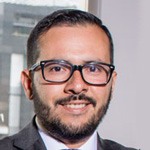 Carlos Gómez
Senior associate, Baker McKenzie
Carlos joined the tax practice of Baker McKenzie Colombia in 2015. Before joining the firm, Carlos was a tax lawyer at Ernst & Young from 2007-13 and a senior associate of another leading law firm from 2014-15. Carlos has more than ten years of experience in domestic and international tax planning. He has been involved in several multinational mergers and acquisitions as tax adviser, tax litigation and consultancy. He has advised companies in the oil and gas industry, renewable energy, retail, pharmaceutics, infrastructure and banking and finance, among others.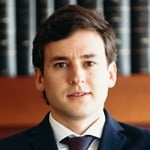 Juan David López
Senior associate, Baker McKenzie
Juan David López is a senior associate at Baker McKenzie. His professional practice focuses on foreign exchange, customs and foreign trade. Before joining the firm, he worked in the private sector as a lawyer and adviser to foreign investors and national companies from various economic sectors. He has provided advice to national and international companies in structuring that requires foreign exchange, customs and foreign trade planning. Likewise, he has advised on the qualification of new Free Zones in the country and has been a lawyer for national and foreign companies in cases of commercial defense measures in Colombia.
Alejandro Mesa
Associate director, Baker McKenzie
Alejandro Mesa leads the firm's energy law practice in Bogota and serves as the Latin American regional co-ordinator of the international commercial and trade practice group. He has over 12 years' experience advising on oil and gas and power generation and transmission matters. Also, Mr Mesa has participated in several major projects and project finance transactions. Mr Mesa was recognised for his energy practice in the 2011 edition of Chambers Latin America. He is also listed in the inaugural ranking for Best Lawyers of Colombia. Mr Mesa is currently a professor of technology transfer contracts at the El Rosario University in Bogotá and was previously  an assistant professor of contract law at the Los Andes University. He is a member of the Colegio de Abogados Comercialistas.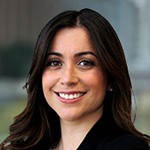 Maria Montejo
Senior associate, Baker McKenzie
María Montejo Torres is a member of the firm's international commercial and infrastructure groups. Prior to joining the firm in 2013, María worked in the corporate-M&A group of a leading Colombian law firm. María focuses on commercial contracts, public procurement and infrastructure projects. She advises clients investing in Colombia to structure complex cross-border commercial arrangements ranging from franchising and distribution schemes to joint ventures and EPC, O&M and BOMT contracts, among others. María has extensive experience on issues of contract negotiation and interpretation. She also assists clients on matters of public law, including public procurement, infrastructure law and PPPs, administrative procedures and sanctions.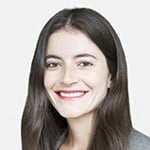 Daniela Páez-Cala
Associate
Daniela Páez-Cala is a senior associate at Baker McKenzie Bogota's dispute resolution practice group. She obtained her law degree in 2011 and has worked in litigation and arbitration ever since. In recent years, Daniela has dedicated most of her time to international arbitration. She has participated in international commercial arbitrations under the rules of the ICC and other arbitration institutions in Latin America, as well as in investment arbitrations under the rules of ICSID and UNCITRAL. Daniela has diversified experience in the area of dispute resolution. She has represented local and international clients in international and domestic arbitrations and judicial proceedings before Colombian courts. She has also used other alternative dispute resolution mechanisms to amicably end controversies of her clients and their counterparts.
---
In Association With