The Legal 500
Webinars
A contemporary analysis of the prime objective(s) of competition law
13 September 2022, 12.00pm EDT / 5.00pm UK time / 6.00pm CET / 7.00pm Turkish time
← Back to Webinar homepage
A contemporary analysis of the prime objective(s) of competition law
Overview
Competition law continues to be a core legal issue to both modern-day corporations and states due to the shared interest in avoiding abusive behaviour in the market. Staying informed about developments in and the ever-evolving legal complexities and frameworks relating to competition law is, therefore, of particular importance.
This webinar, brought to you by The Legal 500 and ELIG Gürkaynak Attorneys-at-Law, will cover a broad range of core legal and theoretical issues regarding competition law in today's legal environment, and will be of interest to both GCs and business owners alike.
The discussion will take place with Gönenç Gürkaynak, founding partner of ELIG; William E. Kovacic, global competition professor of law and policy at George Washington University Law School; and Professor Ionnis Kokkoris, some of the world's leading experts in competition law. Some of the topics addressed will include:
Competition Law and Innovation
Competition Law and Sustainability
Competition Law and Distributive Efficiency
Competition Law and Other Public Policy Goals
Could Competition Law Withstand Co-Existence of Multiple Targets? Are We Spreading Competition Law Too Thin or Could A Broad Spectrum Holistic Effect Be Meaningfully Targeted?
---
Speakers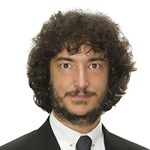 Gönenç Gürkaynak
Founding partner, ELIG Gürkaynak Attorneys-at-Law
Mr Gönenç Gürkaynak is the founding partner of ELIG Gürkaynak Attorneys-at-Law, a leading law firm of 98 lawyers based in Istanbul, Turkey. Mr Gürkaynak graduated from Ankara University, faculty of law in 1997, and was called to the Istanbul Bar in 1998. Mr. Gürkaynak received his LLM degree from Harvard Law School, and is qualified to practice in Istanbul, New York, Brussels and England and Wales (currently a non-practising solicitor). Before founding ELIG Gürkaynak Attorneys-at-Law in 2005, Mr Gürkaynak worked as an attorney at the Istanbul, New York and Brussels offices of a global law firm for more than eight years.
Mr Gürkaynak heads the competition law and regulatory department of ELIG Gürkaynak Attorneys-at-Law. He has unparalleled experience in Turkish competition law counseling issues with more than 25 years of competition law experience, starting with the establishment of the Turkish Competition Authority. Every year Mr Gürkaynak represents multinational companies and large domestic clients in more than 35 written and oral defences in investigations of the Turkish Competition Authority, about 15 antitrust appeal cases in the high administrative court, and over 85 merger clearances of the Turkish Competition Authority, in addition to co-ordinating various worldwide merger notifications, drafting non-compete agreements and clauses, and preparing hundreds of legal memoranda concerning a wide array of Turkish and EC competition law topics.
Mr Gürkaynak frequently speaks at conferences and symposia on competition law matters. He has published more than 200 articles in English and Turkish by various international and local publishers.
William Kovacic
Global competition professor of law and policy, George Washington University
William E. Kovacic is the global competition professor of law and policy at George Washington University Law School and director of its Competition Law Center.  He is also a visiting professor at King's College London. From August 2013 through March 2022, he served as a non-executive director with the United Kingdom's Competition & Markets Authority.  With Ariel Ezrachi, he edits the Journal of Antitrust Enforcement.  From January 2006 to October 2011, he was a member of the Federal Trade Commission and chaired the agency from March 2008 until March 2009.  He was the FTC's general counsel from 2001 through 2004.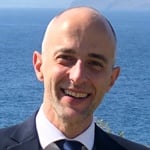 Ioannis Kokkoris
Professor of competition law and economics (London); Dean for international, faculty of humanities and social sciences (Paris), Queen Mary University
Professor Kokkoris is an expert on competition law and economics. His main research interests span all areas of competition law and policy including comparative competition law/economics and policy focusing on EU, US, BRICS and ASEAN. He is also focusing on issues of national security concerns and FDI in US, UK and EU. Professor Kokkoris has formerly served at the UK Competition and Markets Authority, DG Competition, European Commission and US Federal Trade Commission.
Professor Kokkoris has led and worked on funded projects by the European Commission, the European Bank for Reconstruction and Development, the World Bank, the OECD, the Organisation for Security and Cooperation in Europe and other international institutions. He is a special advisor to a number of competition authorities globally and frequently advises companies on competition enforcement issues in a number of jurisdictions. Professor Kokkoris also delivers training programmes for companies, competition authorities and courts.
Professor Kokkoris has more than 100 publications including more than 20 authored/co-authored books, more than 70 articles and 25 chapters in edited volumes. Professor Kokkoris is on the editorial board of various international journals, he frequently speaks at conferences globally and is frequently interviewed by international media.
---
In Association With
ELIG Gürkaynak Attorneys-at-Law
ELIG Gürkaynak Attorneys-at-Law is an eminent, independent Turkish law firm based in Istanbul. The firm was founded in 2005. ELIG Gürkaynak is committed to providing its clients with high-quality legal services and combines a solid knowledge of Turkish law with a business-minded approach to develop legal solutions that meet the ever-changing needs of its clients in their international and domestic operations. ELIG Gürkaynak has established close working relationships with a number of international law firms and has served mutual clients on numerous mergers and acquisitions transactions, competition law matters, commercial arbitrations and various other projects.