Event Report
The Legal 500 partnered with Platis-Anastassiadis & Associates – EY Law, Lambadarios Law Firm, KLC Law Firm and Andersen Legal to host the inaugural GC Summit: Greece in Athens on 21st January 2020.
While it is true that in-house counsel around the world are bound together by common challenges and experiences, precise, relevant and bespoke advice requires particular awareness of a specific regional context when supporting their businesses. Each respective industry sector and jurisdiction presents a unique sets of challenges – and it is those counsel who deal best with existing and emerging relevant threats that are truly among the in-house elite.
Evoking this principle as well as fulfilling The Legal 500's goal of bringing in-house communities together around the world, we convened a summit involving some of the region's top legal minds in Greece. Here, these challenges and opportunities were dissected and examined in front of an audience of approximately 100 in-house counsel, in the form of four in-depth panel discussions and relaxed networking in Athens' King George hotel.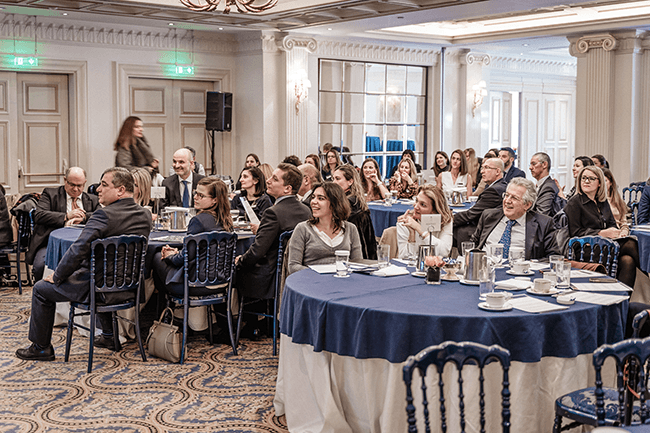 The first of the event's panel discussions was hosted by KLC Law Firm – and it saw discussion related to the opportunities and challenges connected with Greece's emerging status as a regional energy hub. Moderated by Dr Panagiotis Tzioumas, managing partner of KLC Law, panellists grappled with the predominant themes on this topic and provided insights from a wide variety of perspectives across the in-house legal sector in Greece.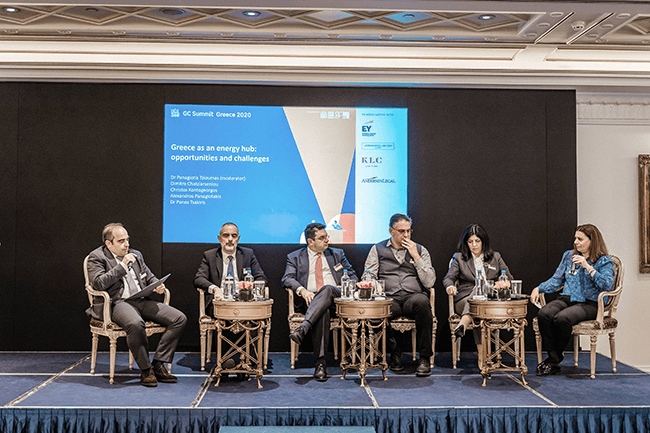 Lambadarios Law Firm hosted the second session, which saw participants discuss the evolution of challenges and demands for in-house legal and compliance teams. This panel saw participants speak from experience in the transformation of the role from both private practice and in-house legal points of view, including that of a multi-regional remit through panellists including Marta Staccioli of Google Italy.
The third panel was hosted by hosted by Platis-Anastassiadis & Associates, EY Law, and covered the topic of corporate governance. The discussion – moderated by Eirinikos Platis and Lia Vitzilaiou of Platis-Anastassiadis & Associates, EY Law – drew expert insights from the perspectives of experienced counsel including Andriani Ferti (Beat), Katerina Vracha (Dixons South East Europe) and Gian Piero Cigna (EBRD). The panel covered a range of matters within the corporate governance space including best practice and saw a number of questions come from the audience.
Rounding off the day's events was the fourth and final panel, hosted by Andersen Legal moderated by Nectarios Notis, founder of Notice Content and Services, which covered another of Greece's most pertinent in-house topics – reinventing employment relations. With panellists coming from strong enterprise backgrounds including Dr Christos Ioannou (Hellenic Federation of Enterprises) and Dimitris Bourantas (Athens University of Economics and Business ), this lively panel saw several themes explored by both the panellists and the counsel in the audience.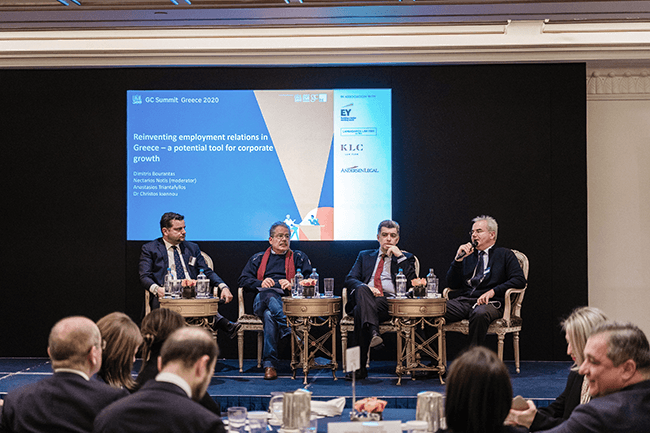 The Legal 500 would like to thank all those who attended as well as our partners for this event: Platis-Anastassiadis & Associates – EY Law, Lambadarios Law Firm, KLC Law Firm and Andersen Legal. A special thanks goes to the expert moderators and panellists, whose contributions and insights made the event a valuable experience for all attendees.
In association with...