Event information
Date: Tue 2 Aug 2022 Time: 7pm-10.00pm Venue: Medellin Marriott Hotel, Calle 1a Sur, Medellin, Antioquia, Colombia
The Legal 500's GC Dinner series brings together a selection of the nation's leading legal minds to network, share best practice and discuss some of the most pressing hot topics impacting the legal industry, in an informal and relaxed environment.
Alongside long-term partners and highly-ranked firm Contexto Legal, The Legal 500 journeys to the JW Marriot Hotel in Medellin on 2 August to host a session where we will discuss the corporate legal outlook in the region in 2022 and challenges and opportunities for the Colombian economy in the face of political changes. We will also discuss the specific challenges that Colombian GCs face and expect many other interesting topics to come up on the evening!
Attendance is by invitation only, as GCs from across industries convene to identify corporate and legal trends, networking opportunities, and legal and commercial applications that will shape the landscape with immediate effect.
 For further information or if you're interested in attending, please email fred.mazo@legal500.com.
Speakers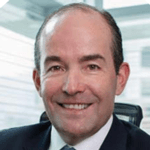 Guillermo H. Villegas, partner, leader of the corporate and mergers and acquisitions team, Contexto Legal
Lawyer with more than 20 years of experience in corporate positions in private sector companies, such as Banco de Colombia, Grupo Corona, Compañía Nacional de Chocolates and Grupo Orbis. He has been a founding partner of Contexto Legal for 15 years.

Andres Marquez, partner, leader of the intellectual property and market law team, Contexto Legal
Lawyer with extensive experience in negotiation of intellectual property agreements and litigation, unfair competition and franchise implementation.

Federico Escobar, partner, leader of the tax and estate planning team, Contexto Legal
Lawyer with extensive experience in tax consulting, advising companies and family groups. His experience allows him to provide advice with a strategic business sense. Within his experience he has been a lawyer for important companies such as Cadenalco and Cementos Argos.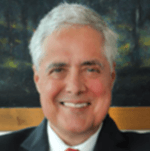 Juan Luis Escobar, partner and leader of the insolvency and debt team, Contexto Legal
Lawyer with extensive experience in insolvency and indebtedness. He has advised numerous clients (legal entities and private individuals) in the restructuring of liabilities through private agreements, corporate reorganisation agreements and syndicated loans. Likewise, he has extensive experience in the liquidation of companies.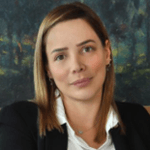 Melissa Echeverri, partner, leader of the labour, social security and immigration law team, Contexto Legal
With more than ten years of experience in various aspects of labour law, among these judicial and administrative procedures and support to important companies in the private sector in the management of personnel. Her advice is focused on meeting the particular needs of each client, allowing them to face all challenges in the management of human resources in an integrated, innovative and reliable manner.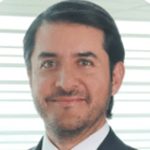 Gustavo Cruz, partner and leader of the compliance team, corporate governance, business crisis management.
Since 2020, has headed the compliance, corporate governance, and crisis management practice. Gustavo has more than 20 years of experience, leading internal legal departments in legal vice-president and government affairs roles in multinational companies. He is also a listed arbitrator of the panel of arbitrators of the Bogota and Medellin Center for Arbitration and Conciliation, Chamber of Commerce. Gustavo has been actively involved with academia in law and business schools at multiple national and international universities.