Event information
Date: Tue 10 Oct 2023 Time: 8.30am-10.30am Venue: Baker Botts, 910 Louisiana St, Houston, TX 77002, United States
ESG: Global Crosswinds, Stakeholder Relationships, and the Role of GCs
The stakeholder agenda and ESG-related regulation has increased the range and complexity of challenges facing General Counsel.
This roundtable will address these challenges and highlight the new landscape that has led a CEO to observe that "we have moved away from a world where legal supports corporate strategy to one where it is shaping strategy". The discussion will also explore how GCs have a unique opportunity to add value by acting as a stakeholder bridge, in addition to sharing findings from Lex Mundi's recent report Global Crosswinds, Stakeholderism and General Counsel.
This discussion will explore:
1. The evolution of ESG, including how the concept of corporate governance has changed to a new stakeholder governance model.
2. Trends for GCs to contend with, including shareholder activism, climate change enforcement actions, greenwashing, value chain compliance and ESG & M&A.
3. Using horizon scanning tools to keep abreast of the changing regulatory landscape.
Speakers
Eric Staal, vice president, global markets, Lex Mundi
As Vice President of Lex Mundi's Global Markets team, Eric oversees the Lex Mundi Equisphere service model for corporate clients. The Global Markets team consists of professionals around the world, who interface with Lex Mundi member firms and corporate counsel to support legal projects that have cross-border dimensions.
Eric also oversees Lex Mundi's 'thought leadership' insights and resources for senior corporate counsel, which help clients to address important legal and regulatory trends through online resources, templates, programs, and best-practices analysis.
Eric has led many general counsel roundtable discussions and workshops for senior in-house teams. He has a Master of Arts in Law and Diplomacy (M.A.L.D.) from the Fletcher School in Boston, a Certificate in Executive Management from Oxford Said.
Jenny Karlsson, head of legal and director of global markets, Lex Mundi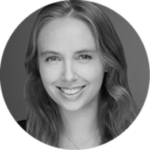 Jenny is a senior business development professional and head of legal at Lex Mundi. She develops resources and services to help multinational companies address complex cross-border legal risks and challenges.
Prior to joining Lex Mundi, Jenny worked as an international corporate lawyer, both in private practice and in-house, in Asia, Europe and North America. Jenny is a dual-qualified lawyer in New York and England & Wales, and holds a Bachelor of Laws degree from Durham University and a Master of Laws degree from University College London.
Virgina King, partner, Baker Botts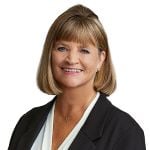 Ginny King focuses on sustainability ratings and reporting as well as strategies to monetize carbon reductions.
Prior to joining Baker Botts, Ginny served as the Sustainability Director and Assistant General Counsel at a leading Fortune 50, integrated downstream energy company.
Travis Wofford, department chair corporate, Baker Botts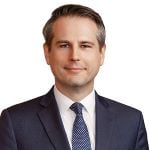 Travis Wofford is Chair of the Corporate Department in Houston, Vice Chair of the Global M&A Practice, and member of the Securities Opinion Committee. He is a trusted advisor to several public and private companies in their strategic transactions, capital raising activities, and SEC disclosure matters. He regularly counsels companies and their boards on fiduciary duty, sustainability and corporate governance matters, including controlling stockholder and related party transactions. Travis has assisted many clients in proxy planning and takeover defense, including "poison pill" rights plans. He has also advised issuers, underwriters and investors in novel, market-moving capital raising structures and liability management transactions. Travis has particular experience in the energy and technology sectors.