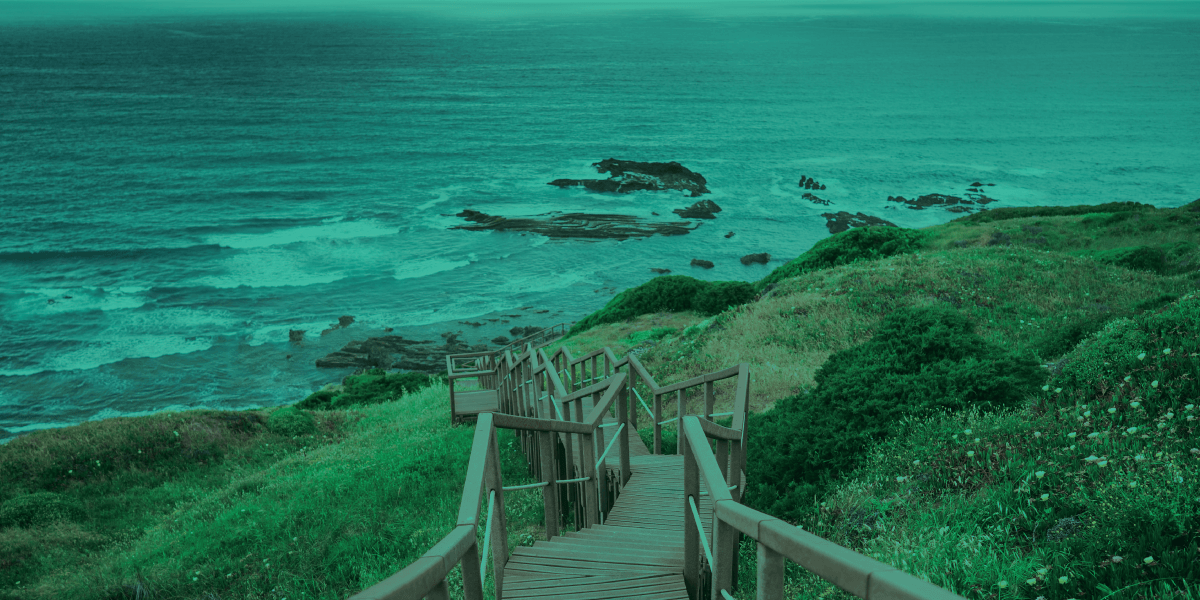 Event information
Date: Thu 12 Oct 2023 Time: 4.30pm - 8.30pm Venue: PLMJ Advogados, SP, RL, Av. Fontes Pereira de Melo, 43, 1050-119, Lisbon
The Green Summit Portugal 2023 marks the second time we are holding this event in Lisbon, bringing together leading practitioners and in-house counsel from across the country and region to discuss the legal and financial sectors' engagement with and contribution to a green transition.
This year, the summit will focus on the crucial role of financial backers and investors. Two panels of high-profile speakers will consider investors as key drivers of the green transition, and look at how to achieve the move from compliance to long-term value creation for banks and banking clients.
Agenda
4.30pm Arrival and registration
5.00pm Introductory remarks and opening keynote
5.30pm Investors: Key drivers of a green transition
Moderator: Raquel Azevedo

, partner, PLMJ

João Pedro Machado, president and board member of Fundação Ageas, Ageas Portugal Group

Cristina Almeida, p

artner, MAZE Impact

Sofia Santos,

CEO and sustainability champion in chief, Systemic
6.30pm Banks & banking clients: From compliance to long-term value creation 
Moderator: Bruno Ferreira, managing partner, PLMJ

Cristina Veiga Casalinho,

  executive director of sustainability, BPI; Non-executive director, Calouste Gulbenkian Foundation 

Susana Antunes,

ESG director, Santander Portugal 

Filipa Saldanha,

director of sustainability, Crédito Agrícola 

Inês Soares, h

ead of ESG and sustainability, NOVO BANCO 
7.30pm Closing Remarks
Pedro Siza Vieira, partner, PLMJ
7.45pm Networking over drinks and canapes
Speakers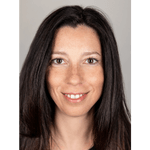 Raquel Azevedo, partner, PLMJ
Raquel is a partner in the banking and finance and capital markets practices. In her over 15 years of experience, she has focused on capital market transactions, including IPOs, public offerings for sale and takeover bids, corporate governance of listed companies, acquisitions by private equity funds, listed companies and financial sector companies, and privatisations. Raquel also has experience in setting up investment funds and in financial intermediation matters. She works primarily with listed companies and financial intermediaries.
Before joining PLMJ, she worked in the OTC equity derivatives area at Dresdner Bank AG in London, and as compliance officer at BPI Asset Management, BPI Pensions and BPI Life, as well as at other law firms.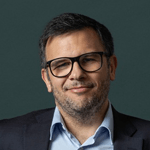 Bruno Ferreira, managing partner, PLMJ
Bruno is managing partner and partner in the banking and finance and capital markets practices, and he has over 15 years' experience in giving legal advice in these areas. He specialises in advising on complex transactions in Portugal and internationally, combining transactional and regulatory advice with advice on financial issues, including project finance operations, leveraged finance and asset based finance.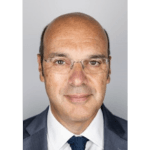 Pedro Siza Vieira, partner, PLMJ
Pedro is a partner in the Banking and Finance and Capital Markets practices. With 30 years' professional experience, he has extensive experience in advising Portuguese and international clients on major projects, transactions and arbitration cases. He has led some of the most important and structural operations in the Portuguese economy.
Pedro was Chairman of the Portuguese Arbitration Association and has served on the Executive Committee of the Mission Structure for Corporate Capitalisation, on the board of the Association of Law Firms of Portugal, on the Superior Council of the Administrative and Tax Courts and on the Arbitration Committee of the International Chamber of Commerce (ICC) in Portugal. He has also been a guest lecturer at the Faculty of Law of Universidade Nova de Lisboa and at the Faculty of Law of Universidade Católica Portuguesa.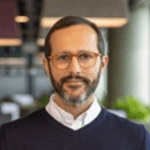 João Pedro Machado, president and board member of Fundação Ageas, Ageas Portugal Group
João Machado is the president of Ageas Foundation and his first task was to lead a strategic review that steered the foundation towards the support of scalable social innovations using impact investment, grant-making, capacity building and volunteering as tools. Ageas Foundation is now focused on 3 thematic areas: health, ageing and social exclusion.
Before joining the foundation in the beginning of 2021, João worked on the public initiative "Portugal Inovação Social" where he was responsible for the design, implementation and dealflow management of the Social Innovation Fund (FIS), the public impact investment fund in Portugal with a budget of €55M. During this period, he was part of the "Impact Funds Initiative" working groups of the European Venture Philanthropy Association and the "Wholesale Impact Investment funds" of the Global Steering Group for Impact Investment.
He began his professional career in consultancy, having worked in 3 consultancy agencies with responsibilities that ranged from supporting scalability and access to financing for startups, to carrying out sustainability performance assessments for several multinationals.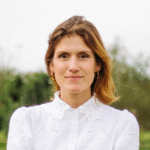 Cristina Almeida, partner, MAZE Impact
Cristina Almeida is a partner at MAZE. Currently supporting the firm's growth trajectory of strengthening impact investing across Europe.
Cristina supports +36 early-stage ventures to achieve bolder social and environmental outcomes by granting self-service access to our network of investors, experts, corporates and talented individuals committed to impact. Cristina is also the guardian of our brand, communications and community.
She was an analyst at EY, seconded at Impact Investment Group in Australia and learned the ins and outs of start-ups at Mellow. BSc in Economics from NOVA SBE, BSc in Political Science from ISCSP.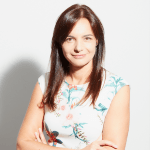 Sofia Santos, CEO and sustainability champion in chief, Systemic
Sofia Santos is CEO at Systemic. An economist who specialises in sustainability and sustainable financing, she has 26 years of experience in banks, companies, NGOs and the public sector.
She has a degree in Economics from ISEG, a master's in economics from Birkbeck College, University of London, and a PhD from Middlesex University on the role of banking in promoting sustainable development. At ISEG, Sofia is co-head of the "Sustainable Finance" executive course, and teaches sustainability and ESG topics on the MBA, master's in finance and other executive courses.
Internationally, she is a consultant for the African region at the United Nations Green Climate Fund and a consultant in climate and sustainability finance on various projects for the French Development Agency.
Sofia is also the author of seven books, including three on sustainable finance.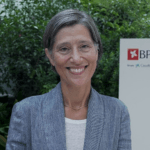 Cristina Veiga Casalinho,  executive director of sustainability, BPI; Non-executive director, Calouste Gulbenkian Foundation 
Cristina Casalinho holds a BSc in Economics from Católica Lisbon School of Business and Economics and a MSc in Finances from Nova School of Business & Economics.
Since November 2022, she is managing director at BPI responsible for Sustainability. Between 2014 and June 2022, she was Chief Executive Officer of the Public Debt and Treasury Management Agency (IGCP, E.P.E), after having served as executive director between June 2012 and August 2014. From 2001 to 2012, she was chief economist at Banco BPI. Currently and since July 2022, she is non-executive trustee at Calouste Gulbenkian Foundation.
Susana Antunes, ESG director, Santander Portugal 
Since November 2023, Susana Antunes has been ESG & Green Finance Director at Banco Santander Totta, with responsibilities for defining the governance model and ESG data model. She is also responsible for local coordination with the Santander Group's global Green Finance team.
Susana has solid and extensive experience in the financial and banking sector, which she has gained over more than 30 years in leading companies, and she has a broad vision of the business and has worked on critical and transformative projects.
She also has international experience in global coordination roles across in several regions with a leading global bank.
Susana has strong technical skills and training, covering various banking topics such as finance, business, risks, and compliance.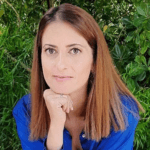 Filipa Saldanha, director of sustainability, Crédito Agrícola 
Filipa Saldanha is an economist who advocates a balanced vision for the development and growth models of societies, respecting that profit, protection of the planet and social justice can and should coexist in the same equation. Passionate about designing projects and strategies for sustainability and impact, she has particular interest and experience in climate action, fair energy transition, valuing the oceans, sustainable agriculture, sustainable finance and investment, entrepreneurship and innovation.
She is currently Sustainability Director at Crédito Agrícola. Previously, she was Deputy Director of the Gulbenkian Sustainable Development Programme and worked at COTEC Portugal, IESE Business School (Spain) and the Harte Research Institute (USA).
She holds a degree in economics from Texas A&M University Corpus Christi and a master's in research in economics from NOVA School of Business and Economics.
Inês Soares, head of ESG and sustainability, NOVO BANCO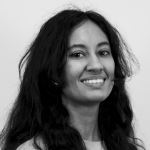 Maya Sainani, researcher, The Legal 500 Green Guide
Maya is a legal researcher for the Legal500 Green Guide. She obtained a first-class degree in law and media from the university of Sussex. She was also awarded her university's environmental law award for "exceptional academic performance" and completed a mini pupillage with environmental law chambers Francis Taylor Building.
Whilst studying, she gained experience writing articles for the Landmark Academy, where she's published over 10 articles – 3 of which were selected and also published by the United Kingdom Environmental Law Association (aka UKELA). Originally from Brazil and having lived in Peru for several years, she is fluent in Portuguese, Spanish and English.