Event information
Date: Wed 26 Oct 2022 Time: 8.30am-6.00pm Venue: Raffles Europejski Warsaw, Krakowskie Przedmieście, Warsaw, Poland
The Legal 500 is delighted to formally announce the return of GC Summit: Poland, taking place at Raffles Europjski Warsaw on 26 October 2022. For the first time since 2019 we will venture back to Warsaw to bring together Poland's top in-house counsel and leading legal thought leaders at our major GC Summit.
In association with our partners for this event, Rymarz Zdort, PwC, Bird & Bird, GESSEL, Traple Konarski Podrecki & Wspólnicy, Hansberry Tomkiel, Viroux & Partners and Wiewiórski Legal, we are honoured to present to you a series of sessions that will cover a wide range of issues and significant challenges facing in-house counsel in Central and Eastern Europe today.
Among other topics, we will tackle the complexities of legal technology, the impact of ESG regulations and compliance on in-house counsel, the ever-changing space in competition law, crisis and risk management, corporate liability, contemporary employment issues that in-house counsel face, and dispute management.
Drawing on the vast experience of our highly accomplished speakers, this event will provide practical, hands-on advice to all in-house counsel. It is a must-attend even for any in-house counsel in Poland who are aiming to reach the next level of their professional development.
Agenda
8.30am-9.00am Arrival and registration
9.00am-9.10am Opening remarks
Nathan Oseroff-Spicer, research editor, GC Powerlist / GC Magazine, The Legal 500
Rafał Poznalski, head of legal & compliance, LG Electronics Central Europe
9.10am-10.00am The challenges of taking on ESG initiatives – is your company ready for them?
Moderated by PwC
10.00am-10.30am The impact of changes in competition law on internet and e-commerce platforms and who is likely to be affected.
Małgorzata Krasnodębska-Tomkiel, partner, Hansberry Tomkiel
Jolanta Tropaczyńska, general counsel, Orange Polska SA
10.30am-11.00am With the rise of technology, is it now harder to protect your brand?
What are the best practice benchmarks for trademarks, anti-counterfeiting, licensing and due diligence?
Anna Sokołowska-Ławniczak, partner, Traple Konarski Podrecki & Wspólnicy
11.00am-11.15am Coffee break
11.15am-12.30pm The liability of members representing corporate bodies in a changing legal environment
Karina Aust-Niewiadomska, partner, Rymarz Zdort
Dr Marek Maciąg, partner, Rymarz Zdort
12.30pm-1.30pm Lunch
1.30pm-2.20pm The eye of the storm – crisis management: prevention, response and reaction. How to manage legal risks in a time of crisis
Adam Kowalczyk, partner, Bird & Bird
Magdalena Kluz-Litwa, general counsel, Comarch
Marta Ziolkowska-Nasinska, general legal counsel, Poland & Baltics region, Ferrero
Ewelina Jarosz-Zgoda, general aounsel, CD PROJEKT RED
2.20pm-2.50pm Navigating the legal & tax concerns in post-pandemic M&A transactions. The role of internal legal and tax teams
Dominika Ramírez-Wołkiewicz, partner, GESSEL
Bartłomiej Woźniak, managing associate, GESSEL
2.50pm-3.00pm Coffee break
3.00pm-3.50pm With the rise of hybrid working models, what future employment challenges await legal and HR teams operating in Poland?
3.50pm-4.20pm Fireside Chat: managing international disputes – practical guidance on mitigating, handling and resolving a dispute
Elżbieta Viroux, founding and managing partner, Viroux & Partners
Nathan Oseroff-Spicer, research editor, GC Powerlist/GC Magazine, The Legal 500
4.20pm-5.10pm 4.20pm-5.10pm How are International Sanctions Impacting Compliance? Practical Problems and Risk Analysis
Agnieszka Pytlas, Managing Partner, Penteris
Jeremiasz Kuśmierz, Senior Associate, Penteris
5.10pm-6.00pm Networking drinks and event concludes
Speakers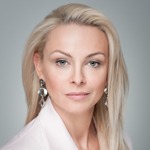 Karina Aust-Niewiadomska, partner, Rymarz Zdort
Karina Aust-Niewiadomska is an advocate admitted to practice in Poland, a partner in the litigation and dispute resolution department of Rymarz Zdort and the head of the white collar defense and investigations practice. 
She graduated from the faculty of law and administration of the University of Warsaw in 2001, completed post-graduate studies in European law at the University of Warsaw in 2004 and qualified as an advocate in 2006. She joined Rymarz Zdort in 2000. 
A specialist in representing clients in criminal cases, in particular with regard to white-collar crime, Karina has extensive knowledge and expertise both in acting for injured parties and in defending those charged with wrongdoing in connection with their business activities.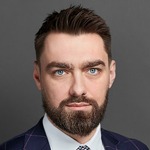 Adam Kowalczyk, partner, Bird & Bird
Adam Kowalczyk is a partner and head of the litigation and investigations group in Warsaw, focusing on complex commercial and regulatory disputes, as well as corporate fraud matters. Adam has been advising clients since 2007, assisting corporations, governments and private individuals in over 200 litigation proceedings, including before international arbitration tribunals, with a total value exceeding several billion euros. He has also successfully represented clients in numerous unprecedented regulatory proceedings, successfully challenging established case law. 
 
Before joining Bird & Bird in 2018, Adam was the head of the litigation and white-collar crime department in one of the biggest international law firms operating in Poland. In addition to white-collar crime and tax criminal law experience, Adam specialises in conducting corporate investigations, asset tracing, and enforcement.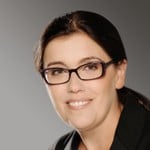 Małgorzata Krasnodębska-Tomkiel, partner, Hansberry Tomkiel
Małgorzata Krasnodębska-Tomkiel is a Polish solicitor and doctor of legal sciences. For a number of years, she worked at the Polish Office of Competition and Consumer Protection (the Polish Authority). From 2008-14, she served as the Polish Authority's chair. Previously, she served as a vice-chair and as the head of the legal department. 
 Małgorzata is internationally recognised by senior competition officials and private practitioners as a leading figure in competition enforcement. Her knowledge of and experience with the policies, practices and strategies of Polish and foreign Competition Authorities positions her to well represent companies and their executives in national and international cartel investigations and litigation. She is a frequent lecturer on competition and consumer protection law at the Institute of Legal Studies of PAN in Warsaw and at the Warsaw School of Economics.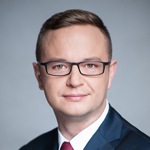 Dr Marek Maciąg, partner, Rymarz Zdort
Dr Marek Maciąg is an attorney-at-law admitted to practice in Poland and a partner in the corporate department of Rymarz Zdort. A specialist in commercial, corporate and capital markets law, Marek has advised clients, including private equity funds, in complex M&A transactions and joint ventures. He has a wealth of experience advising founders on the sale of their companies. His experience also covers mergers of major companies listed on the Warsaw Stock Exchange, as well as takeovers of listed companies. He was one of the leading lawyers advising a Polish listed company on a successful defence against a hostile takeover. His experience in capital market transactions includes advising issuers, selling shareholders and underwriters in connection with public and private offerings of shares to both Polish and international investors, as well as sales of shares in accelerated bookbuilding processes.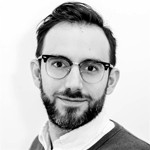 Nathan Oseroff-Spicer, research editor, GC Powerlist/GC Magazine, The Legal 500
Nathan often contributes long-form articles and research reports to GC Magazine on topics ranging from ESG and legal tech to corporate finance and real estate, as well as developing GC and Private Practice Powerlists. He joined The Legal 500 in 2019 as a researcher/writer for The Legal 500 rankings. He has dealt with practice areas for numerous countries in Western Europe, the Nordics and Baltics, Eastern Europe, Australia, Central Asia, and Southeast Asia, and has also covered parts of the London Bar.  He was promoted to research editor in early 2022. Nathan has been quoted in and provided background for several articles in English newspapers and magazines regarding a diverse range of topics, including the ethics of private funding of research in higher education and critical analysis of data presented in the UK government's 2021 report of the Commission on Race and Ethnic Disparities. He is a native English speaker, but conversationally fluent in both German and Spanish, although he is still working constantly on improving both.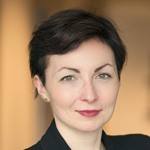 Anna Sokołowska-Ławniczak, partner, Traple Konarski Podrecki & Wspólnicy
Anna Sokołowska-Ławniczak leads the industrial property and brand management team as part of the intellectual property practice at TKP. She advises on every aspect of industrial property rights, from developing strategies through protecting individual items of industrial property to maintaining and enforcing industrial property rights under Polish, European and international procedures.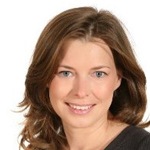 Jolanta Tropaczyńska, general counsel, Orange Polska SA
Jolanta Tropaczyńskahhas, since 2012, been general counsel at Orange Polska, a leading telecommunications firm in Poland. Before joining Orange Polska, she was a partner of Linklaters from 2001 and later was head of its corporate practice in the Warsaw office. In addition to telecom law, her areas of focus encompass competition and consumer protection law, as well as mainstream corporate matters including M&A. She is also interested in digitalization in many areas, ranging from legal services to interactions of service providers with customers including individual consumers. She was recognised as one of the best general and senior in-house legal counsels in Central and Eastern Europe by The Legal 500 in 2019.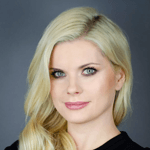 Elżbieta Viroux, founding and managing partner, Viroux & Partners
Elżbieta Viroux is the founder and managing partner of Viroux & Partners. She is a highly regarded commercial practitioner and litigator with strong credibility and a reputation earned through executing exceptional and high value transactions and settling disputes for clients. She prides herself on being a 'lawyer as a business advisor', providing clients with the most efficient and innovative solutions by looking at their problems from a business perspective first. Major players on the market have sought her expertise. Elżbieta is skilled in individual attitude and problem solving. She is adept at understanding business and making it congruent with law. She is experienced in multi-level deal structuring in international transactions, M&A and company transformations.
She represents clients in international litigations, including EU competition law disputes. She is an accomplished mediator, successfully acting as a leading counsel in international arbitrations (ICC, LCIA, UNICITRAL, VIAC, SCC, AAA, ICDR, SAKIG, Lewiatan, Swiss Rules).
Marta Ziolkowska-Nasinska, general legal counsel, Poland & Baltics region, Ferrero
Marta Ziolkowska-Nasinska is General Counsel, providing advice to Ferrero companies on every day matters, with a particular focus on general corporate advice and contracts, IP (including trademarks, copyright, unfair competition and anti-counterfeiting), food, competition, marketing and consumer, privacy and data protection, employment. Marta has provided IP advice to Ferrero companies operating in Central and Eastern Europe countries (18+). Her experience covers contractual, litigation and transactional work, implementing compliance programs and running negotiation. She has worked for commercial and production (global factory) parts of business. Prior to joining Ferrero, Marta worked as an associate at reputable International and Polish companies, where she advised clients on IP, IT and privacy/data protection matters. Marta was also recognized in The Legal 500's GC Powerlist Central and Eastern Europe 2019 and Forbes Women Polska List of 25 best women lawyers in business 2021.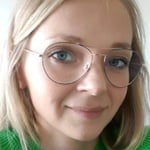 Magdalena Kluz-Litwa, general counsel, Comarch
Advocate, currently Head of the Legal Department in Telecommunication Sector, Comarch S.A., Magda has 5 years' experience in the legal advisory for companies operating in the construction sector and over 10 years' experience in technology projects related matters. Magda has participated in dozens of international IT contracts negotiations with global companies operating in various industries, including fuel, aviation, automotive and also with telecommunications operators and banks.
Magda has also advised in dozens of disputes in pre-litigation and litigation stages with local and foreign entities from the private sector, but also with public procurers. She also coordinated the processes of establishing legal entities in various parts of the world, including East Asia, South-West Asia and North America. Currently Magda manages a team of lawyers as a Head of the Legal Department in the Telecommunications Sector in one of the largest Polish IT companies – Comarch S.A.
Rafał Poznalski, head of legal & compliance, LG Electronics Central Europe
South Korean multinational electronics company LG has a footprint in the Central European region and leading the legal and compliance department in this operation is the highly distinguished Rafał Poznalski, working from his base in Warsaw. Poznalski joined LG Electronics in Poland in 2009 as its head of legal and has made numerous impacts during this time, consistently being recognised in The Legal 500's GC Powerlist research for Central & Eastern Europe, as an innovative lawyer, leading in his field and driving positive change within LG's legal and business operations. Poznalski's previous career roles have seen him assume an in-house position as legal department manager at Capital Group TELMONT, and as a senior lawyer and trade mark specialist at Polish law firms.
Dominika Ramírez-Wołkiewicz, partner, GESSEL
Dominika Ramírez-Wołkiewicz heads up the tax law department at GESSEL and has over 20 years of experience in legal and tax consultancy. Dominika specializes in comprehensive tax services for business entities in the field of income tax, tax on goods and services, tax on civil law transactions, and international taxes.
She provides support to clients in implementing various tax reliefs (IP Box relief, relief for research and development, relief for new investments), deals with ongoing tax consultancy, tax planning projects, restructuring of companies, including those involving foreign entities. Dominika Ramírez-Wołkiewicz handles tax due diligence projects and tax reviews. A significant part of her practice includes tax and court proceedings in which she represents her clients. She participates in tax conferences and conducts many general and thematic training sessions.
Bartłomiej Woźniak, managing associate, GESSEL
Bartłomiej Woźniak Specializes in M&A, Banking and finance, commercial and company law.
Before joining GESSEL in 2014, Bartłomiej worked at a leading international law firm and at the State Treasury Solicitors' Office (Prokuratoria Generalna Skarbu Państwa). While still a student, Bartłomiej contributed to the Legal Clinic at the University of Warsaw and to the Property Law Clinic of the Helsinki Foundation for Human Rights. He also led classes for students at the Faculty of Law and Administration of the University of Warsaw.
Bartłomiej has worked with many private equity and venture capital funds, advising on share deal-type and asset deal-type transactions on the buyer as well as seller sides. Also advised on buy-out transactions (including LBOs and MBOs) and on expansion capital transactions. Has experience with organised divestment processes, with transactions involving representations and warranties insurance (which is a novel concept in Polish legal dealing) and with cross-border / multi-jurisdiction projects.
Agnieszka Pytlas, managing partner, Penteris
In a disruptive economy, only lawyers with a multi-disciplined approach and informed industrial and market knowledge can prepare business partners for an unknown future. Key stakeholders in retail understand that practical priorities and speed of thought are essential to business success.
Pro-active and leading trends, Agnieszka connects the dots in order to overcome challenges and provide tangible benefit for clients across various sectors and industries.
Being strategic in outlook, she works closely with market leaders to guide them in today's volatile economy.
Jeremiasz Kuśmierz, senior associate, Penteris
Creative and curious, Jeremiasz uses his expertise in dispute resolution, employment, and public procurement matters to focus on risk management and professional, practical solutions.
Diligent and risk-aware, he strives to provide business partners with effective compliance and corporate governance models. Open to the fast-changing world, Jeremiasz believes new tech to be the foundation of future business. His global outlook is highlighted by his work in multinational deals involving China and Europe.
Ewelina Jarosz-Zgoda, general counsel, CD PROJEKT RED
Ewelina Jarosz-Zgoda is General Counsel and Chief Compliance Officer at CD PROJEKT RED, a video game developer best known for Cyberpunk 2077 and The Witcher series of games. She provides legal counsel to the company's board of directors and senior management and leads a legal team that advises on, among others, IP rights protection and management, corporate governance and security matters, privacy & compliance, employment, commercial transactions and litigation management.
She joined the CD PROJEKT Group in 2017 as a Lead Counsel for GOG.COM, and CD PROJEKT RED in 2021 first as Deputy Chief Counsel, and then General Counsel. 
She has a strong passion and expertise in intellectual property and consumer law. Before joining CD PROJEKT RED, Ewelina worked both as an in-house legal counsel in FMCG companies and outside counsel in international law firms in Poland.