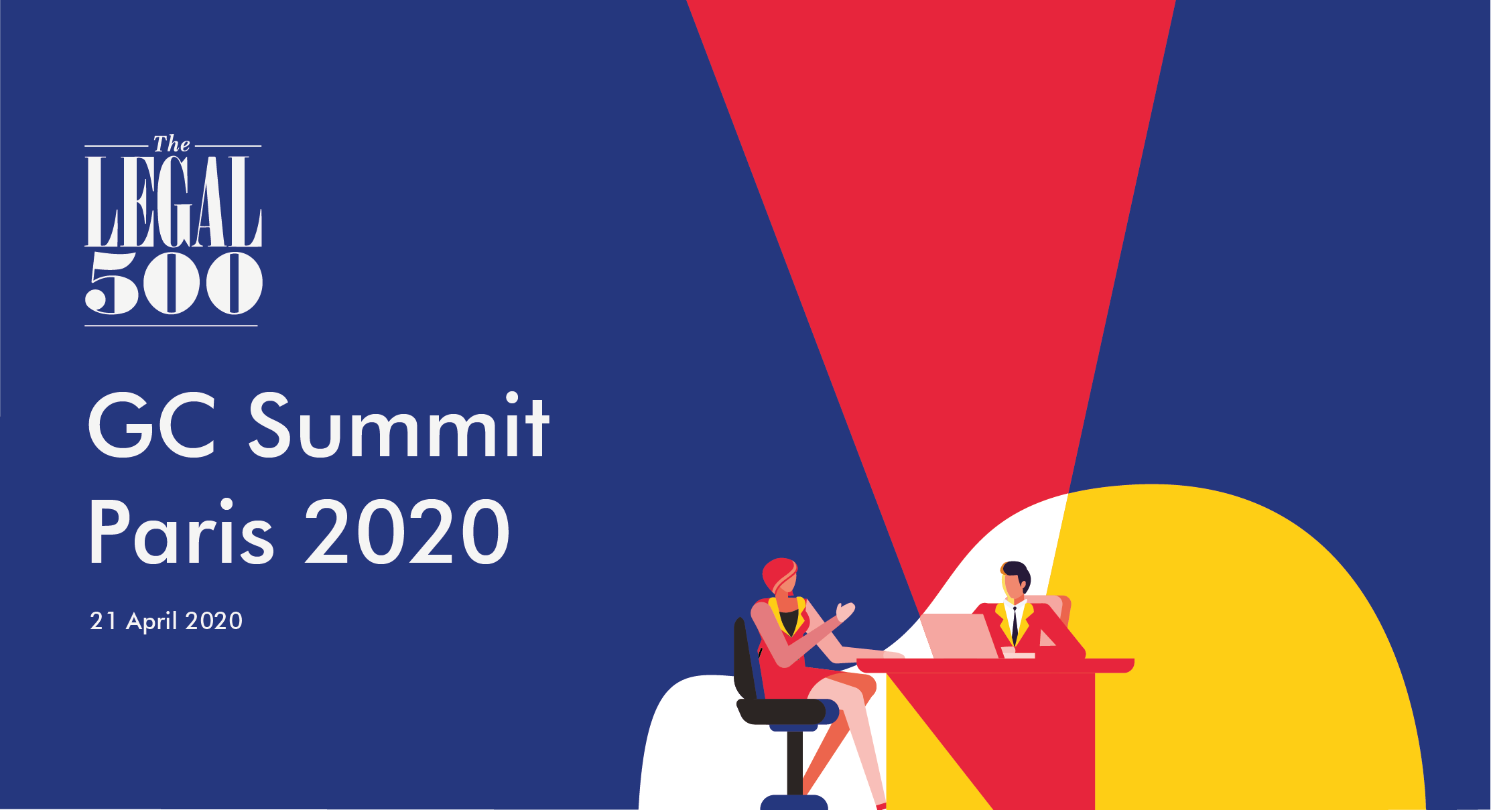 Event information
Event date postponed - revised date to be released shortly
Venue: The Peninsula Paris, 19 Avenue Kléber, 75116 Paris, France
Overview
The role of the general counsel and senior in-house advisors is in a constant state of change and expansion. Increasingly, counsel are being tasked with engineering privacy policies, defending against cyber threats, owning disputes and ensuring compliance with an ever-growing array of regulations – all the while taking ownership of the day-to-day legal challenges which directly affect the bottom line of the business.
GC Summit France invites the most esteemed in-house counsel from France's most prolific companies, to discuss their changing roles as in-house leaders and the challenges, issues and opportunities they are facing in 2020 and beyond. Between comprehensive panel discussions and the opportunity to meet and engage with fellow in-house counsel, GC Summit France promises to be a practical, forward-looking event bringing together the region's top legal minds.
Agenda
GC Summit Paris 2020
2.00pm
Registration
2.45pm
Opening remarks
Time TBA
An Insight into Data Protection and Cyber Security

Acknowledging the critical concepts of data protection and cyber security, this panel will focus on the most effective ways to stay up to date with challenges posed by existing and incoming regulations and threats. The panel will discuss effective, workable and business-oriented solutions that are needed for organisations to be as safeguarded and compliant as possible, and where general counsel can prove to be the leading lights within their business in successfully navigating these challenges.

Discussion points may include:

Harmonization and the relationship between cross-border data transfers
How can you protect your IP when it is intangible?
Best practices of cyber security management and the role advisory firms play in protecting international companies.
Evaluating the legal regulation and mechanisms of cross-border data transfers
The impact of data protection in artificial intelligence
Win the hearts and minds of the business to develop a culture willing to embed data protection
Practically consider the impact of the proposed e-privacy regulation

Time TBA
Global Investigations

This panel will cover global investigations, involving the pros and cons of self-reporting as well as dedicated discussion surrounding whistleblowing, including practical dilemmas and solutions concerning safe channels of communications, best practices and key "do"s and "don'ts". The panel will also consider the question of whether or not to "out-source" whistleblowing communication channels, as well as cover internal investigations and anticorruption due diligence of commercial parties. GDPR related risks and whether there are any solutions to avoid them will also be discussed, as well as if they are covered by legal privilege, and if so, who, what and to what extent is or is not covered by such privilege?

Discussion points may include:

How do organisations approach the question of self-reporting?
While this can enable a company to demonstrate a culture of good compliance and to move quickly to remediate and disclose, it can limit a company's ability to control disclosure of the internal investigation. Is there a "right answer" when it comes to knowing when to self-report?
Do the benchmark discounts on penalties make self-reporting the best course of action? E.g. the Foreign Corrupt Practices Act (FCPA) programme talks of a 50% discount available to companies that self-disclose and then later self-report.
How are companies developing effective whistleblowing mechanisms? Have they established a reportable concerns office and a whistleblowing champion?
Are companies concerned about civil litigation arising in parallel to the criminal investigation? Have they conducted risk assessments on the disclosure and privilege issues that may arise in in common law countries?

Time TBA
Economic sanctions

Where encountered, economic sanctions can pose a critical threat to the function of business. The importance of ensuring sufficient resources and planning have been allocated to deal with these threats is therefore of a vital nature. This panel will discuss a number of different points relevant to in-house counsel about economic sanctions, including the risk of compliance failures, due diligence, reputation management and appropriate frameworks that can be put in place to ensure exposure to and damage from sanctions is either limited or avoided entirely.

Discussion points may include:

Contextualising sanctions: What do sanctions mean for the economy, market sector and overall business plans in a given region, and what can compliance failures mean for an organisation?
Due diligence: How can GCs ensure appropriate precautions are taken to avoid problems related to economic sanctions, and are considered before a decision to invest is taken?
Reputational aspects: How in-house counsel can assist during crisis management discussions with the business, in the event that sanctions have been imposed and are affecting business, or are damaging an organisation's reputation.
Liaison: What systems, frameworks or resources are in place that can be drawn upon if economic sanctions arise?

6.35pm
Closing remarks
6.45pm
Networking drinks and canapes
In association with...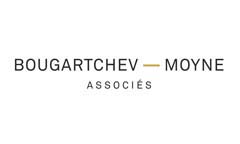 Bougartchev Moyne Associés AARPI was formed in January 2017, when Kiril Bougartchev and Emmanuel Moyne joined forces to create a law firm combining all the disciplines of business litigation and specialising in criminal law, where the hallmarks are independence, liberty, versatility, flexibility and innovation. The firm is the fruit of 30 years of professional experience gained by the two founding partners at Gide Loyrette Nouel and Linklaters LLP. They are supported by a team of thirteen lawyers and trainee lawyers. As litigators recognised throughout their profession, they assist public and private companies, banks, financial institutions and insurance companies – as well as their executives – in all proceedings they are facing. With wide experience of emergency, complex, cross-border and multi-jurisdictional proceedings, as well as in negotiating settlement agreements, the team assists its clients both in France and internationally, and with the benefit of privileged relations with counterpart law firms on all continents. Practice areas are: white-collar crime, compliance (AMLFT and anti-corruption programmes, related M&A due diligence), regulatory and internal investigations, regulatory disputes in front of all independent administrative authorities including the French Anticorruption Agency, civil and commercial litigation as well as crisis and reputational injury management.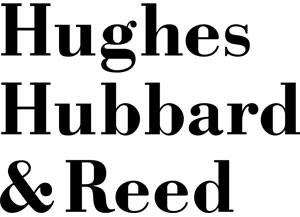 Hughes Hubbard has been ranked for 13 years on The American Lawyer's A-List as one of the leading law firms in the United States. We believe this reflects our clients' trust in us to handle their most sophisticated matters.
We also believe that our superior standing among our peers reflects our continued focus on our core strengths, including the ability to advise our clients on complex international legal and regulatory issues in a thoughtful and pragmatic way.
Hughes Hubbard also has strong ties to the European legal market, which we serve primarily from our long-standing Paris office.  We opened this office in 1966, making us one of the first US law firms to open an office in France.
Our Paris office has built a leading reputation, particularly in the investigations, anti-corruption and compliance practice areas, having been, among other things, ranked in the Legal 500 Compliance – France (Tier 1) for anti-corruption compliance related work.
The clients serviced out of our Paris office include French and European-based multinationals across a range of industries, whom our teams assist in their most sensitive and important regulatory activities.