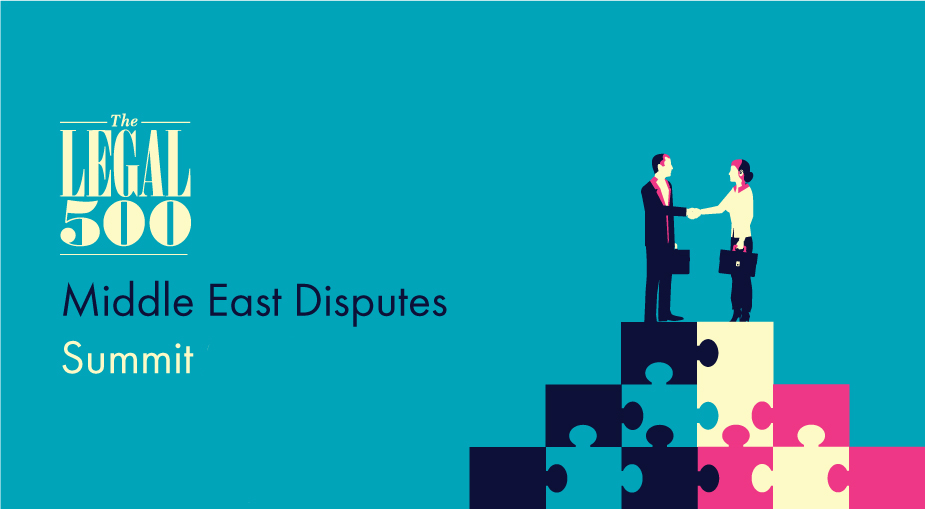 Event information
Event date postponed - revised date to be released shortly
Venue: Waldorf Astoria Dubai International Financial Centre, Burj Daman, Happiness Street, DIFC, Dubai, UAE
Overview
The Legal 500 Middle East Disputes Summit returns for its second year on 22 April at Waldorf Astoria Dubai International Financial Centre.
This one-day GC-led summit brings together over 150 top practitioners to discuss the issues defining disputes across the region.
The Legal 500 will be joined by headline sponsors Al Tamimi & Company and a number of leading names, including White & Case, K&L Gates, 4 Stone Buildings, Hardwicke, and King & Wood Mallesons to discuss topics including:
The smoking gun: How legal teams can prepare for a dispute and spot signs of danger before it's too late;
A practical guide to the use of technology in disputes: what tech is available and how it can be used effectively within the disputes process and beyond?;
IP-related disputes in the GCC, their significance to the new economy and applicability in the DIFC;
Unpacking delay analysis: the use and value of delay experts in the construction industry;
Disputes and succession planning in family-run businesses;
Economic trends across the GCC and how they are likely to impact disputes over the coming months;
Betting the bank: Disputes in the financial services industry.
Speakers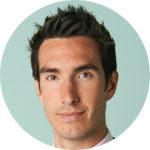 Alexander Cook, 4 Stone Buildings
Alexander Cook has a litigation-focussed commercial Chancery practice, with a significant emphasis on high profile and high value disputes in the Chancery Division and the Commercial Court, both as a junior to QCs and as sole advocate. Consistently ranked as a leading junior, Cook's practice encompasses all aspects of commercial litigation and arbitration, fraud, company law, insolvency, and actions under the Proceeds of Crime Act 2002 ("POCA"). A significant proportion of his practice comprises offshore or international work. He appears regularly before the British Virgin Islands Commercial Court, having been called to the Bar of the Eastern Caribbean Supreme Court. In addition to his private work, he also undertakes work on behalf of the UK government, having been appointed to the Attorney General's Panel of Counsel (B Panel) and to the Serious Fraud Office's Proceeds of Crime Panel.
---
Edward Crossley, 4 Stone Buildings
Edward Crossley's practice has an emphasis on commercial and company litigation and arbitration, insolvency and financial services. He has a varied client base, including high profile, blue-chip companies such as Sports Direct and Nissan Motors, and he has experience of litigation and arbitration in a number of different off-shore jurisdictions and arbitration centres, including Bermuda, Singapore and Mauritius. Edward has specific experience of joint venture and shareholder disputes, both in the English courts and elsewhere, and was instructed for a six week trial of a shareholder dispute in Bermuda relating to Viking River Cruises.
---
Rita Jaballah, Al Tamimi & Company
Rita Jaballah is a partner in Al Tamimi & Company's dispute resolution practice and leads its international litigation group. She has extensive experience of handling complex, high value local and international disputes. She specialises in advising and representing clients with respect to a wide range of commercial and DIFC related disputes and claims with a particular focus on DIFC Courts litigation and regulatory proceedings in the banking and financial services sector. In this regard, Jaballah has acted for prominent investment banks and financial institutions in a number of high profile and significant disputes in the banking and regulatory arena. She has been involved in the development of the DIFC Courts and currently sits as a member of the DIFC Courts' Rules Sub-Committee. In addition, Jaballah advises and represents local and foreign businesses and financial institutions in a wide range of commercial, property, company and banking disputes under UAE, DIFC, English and International law. Prior to joining Al Tamimi & Company, she practised in a leading law firm in Melbourne and Freshfields Bruckhaus Deringer in London, where she specialised in large scale and multi-jurisdictional litigation with a particular focus on financial services, regulatory disputes as well as general commercial litigation in the English Courts.
---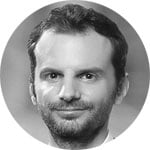 Luka Kristovic, White & Case
Luka Kristovic Blazevic is partner at White & Case. He is a member of the Paris and New York bars, and specializes in international commercial arbitration, with a particular focus on complex international construction disputes. He has experience of arbitral proceedings conducted under the auspices of the International Chamber of Commerce (ICC), London Court of International Arbitration (LCIA), the International Centre for the Settlement of Investment Disputes (ICSID), and other institutions as well as ad hoc. Kristovic has advised clients from a number of cultural and geographic backgrounds, and has worked on disputes involving both common and civil laws and is the Croatian National Commissioner to the ICC.
---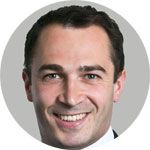 Laurence Page, Hardwicke
Laurence Page is a commercial barrister whose practice encompasses high value commercial litigation and arbitration, construction disputes, insurance and professional liability. Legal 500 describes him as "an intelligent lawyer with a good grasp of the legal principles and how they are applied" and "very determined and thorough". He has a busy commercial, infrastructure, construction, and engineering practice, much of which is focused on the Middle East. Many of his cases raise cross-border issues. Page's work brings him to the UAE almost every month and he appears regularly before the DIFC Courts. He has significant advocacy experience both in litigation and arbitrations. In arbitrations, he regularly appears as sole counsel or co-counsel. His experience includes ICC, LCIA, LCIA-DIFC LMAA, ICE and ad hoc arbitrations.
---
Andrew Rose, 4 Stone Buildings
Andrew Rose is a barrister at 4 Stone Buildings, with a focus on commercial and commercial/chancery litigation and arbitration, insolvency, company law, and financial services. Most of his work is in the Business and Property Courts in London. Recent highlights there include a trial which concerned interest-rate benchmark manipulation: Marme Inversiones 2007 SL v NatWest Markers Plc and others [2019] EWHC 366 (Comm). He also has experience in the DIFC and more widely in the GCC, having acted in the long-running Al Khorafi mis-selling litigation and in the Akhmedova litigation concerning the enforcement of an English judgment in the UAE.
---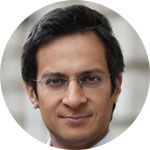 Sharif Shivji, 4 Stone Buildings
As a former derivatives trader with a degree in economics from the LSE, Sharif Shivji has an extensive knowledge of the financial markets and banking. He regularly acts in the largest international commercial disputes, especially those requiring a detailed understanding of the financial markets or issues of insolvency, company or regulatory law. In addition, he is a very experienced advocate in offshore litigation. Aside from his extensive work for commercial and private clients, Shivji also acts for governments (he was on the Attorney General's B Panel from 2010 to 2015, acting, inter alia, for HM Treasury and for foreign governments) and regulators (the Financial Conduct Authority and offshore financial services and banking regulators).
---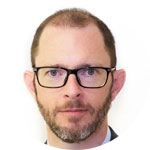 Jonathan Sutcliffe, K&L Gates
Jonathan Sutcliffe is a partner in the K&L Gates Dubai office where he is a member of the international arbitration practice group. Je has significant experience in international arbitration and dispute resolution and has acted for numerous clients on a diverse range of international commercial arbitration, ADR, and litigation matters in the energy, construction, hospitality, real estate, defence, insurance, international joint venture, and film sectors, and on investor-state disputes. Sutcliffe also sits regularly as an arbitrator, including under the rules of arbitration of the ICC, DIFC-LCIA, DIAC, and ADCCAC, and in ad hoc arbitrations. He is qualified in England and Wales, and New York and is registered as an advocate in the DIFC Courts and is recommended for international arbitration and projects and energy disputes by various leading legal guides.
---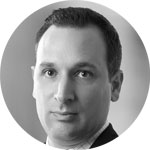 Michael Turrini, White & Case
Michael Turrini advises clients on all aspects of construction and engineering projects, from procurement and the drafting and negotiation of contracts through to dispute resolution. He has particular knowledge and experience of projects in the Middle East. Turrini has a substantial track record of advising on bespoke and standard-form construction contracts, including EPC, EPCM, design/build and traditional lump sum, and construct-only contracts. In dispute resolution, he advises on international arbitrations under all forums and rules, litigation, dispute board proceedings and alternative dispute resolution. His experience includes advising in relation to projects concerning power, oil and gas, water, large scale infrastructure, transport, waste disposal, cooling plants, commercial developments and large-scale hotel developments.