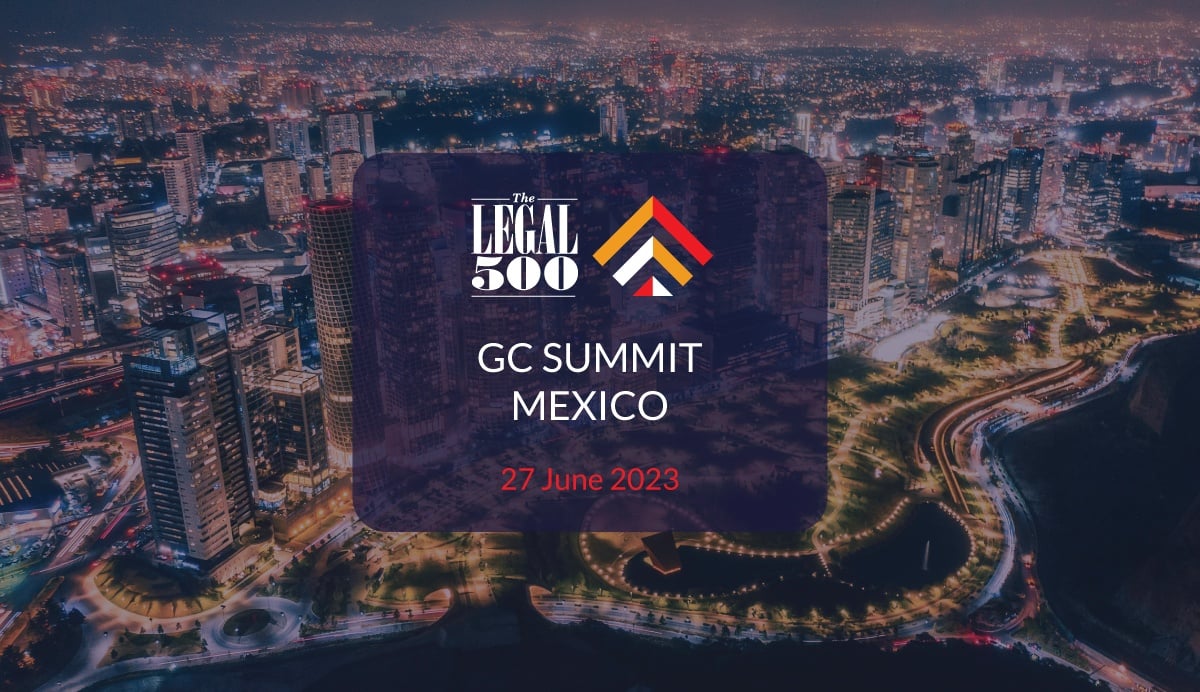 Event information
Date: Tue 27 Jun 2023 Time: 11.00am-7.00pm Venue: Four Seasons Hotel Mexico City Paseo de la Reforma 500 Col. Juarez 06600
This year, our Mexico GC Summit aims to explore and address the pressing legal issues in Mexico. Mexico's legal landscape is constantly evolving, and with the country's growing economy and complex regulatory framework, staying abreast of the latest developments and best practices is essential. This summit provides a unique opportunity to exchange ideas, insights, and experiences on the most up-to-date legal challenges that general counsel and businesses operating in Mexico are facing. Our esteemed speakers will bring a wealth of knowledge and expertise in critical legal areas. Attendees will gain valuable insights and practical tips to navigate the complex legal environment in Mexico and ensure compliance with the latest regulations. We are confident that this Summit will be a fruitful and engaging experience for all participants, and we look forward to seeing you there.
Agenda
11.00am – 11.30am  Registration & Refreshments 
11.30am-11.35am Welcome Address
11.35am – 12.25pm Compliance trends in antitrust in 2023
In today's global business environment, compliance with antitrust regulations is crucial for companies operating in Mexico. This panel will delve into best practices for drafting and reviewing antitrust compliance programs, showcasing success stories of companies that have implemented such programs and the resulting impact on their operations. It will also explore the outcomes and implications of COFECE (Federal Economic Competition Commission) investigations and other notable developments stemming from the implementation of these compliance programs. Furthermore, the panel will provide valuable tips for conducting successful internal investigations and discuss how a robust competition program can become a competitive advantage for companies. Finally, we will offer an international perspective, focusing on global trends in antitrust compliance from the ICC's (International Chamber of Commerce) standpoint.
Victor M. Frías, shareholder, Greenberg Traurig (GT)
Miguel Flores Bernés, shareholder, Greenberg Traurig (GT)
12.25pm – 1.15pm The complexities of moral and punitive damages litigation in Mexico
This panel will delve into the intricacies of moral and punitive damages under Mexican law, offering attendees a unique opportunity to gain valuable insights into the latest regulatory developments, significant case precedents, and emerging trends shaping this crucial aspect of litigation. During this panel discussion, participants can expect to:
Explore Regulatory Advancements: Gain a deep understanding of the most recent updates in the regulatory framework governing moral and punitive damages in Mexico. Discover how recent legislative changes, court decisions, and regulatory guidance impact the assessment and quantification of damages in various legal contexts.
Analyse Influential Case Law: Delve into landmark case precedents that have shaped the interpretation and application of moral and punitive damages within Mexico's legal system. Learn from real-world examples to grasp the nuances of proving liability, calculating damages, and navigating the complexities of legal proceedings.
Identify Emerging Trends: Stay at the forefront of developments in moral and punitive damages litigation by covering the latest trends and emerging issues. Gain valuable insights into the evolving attitudes of courts, standard of care expected from companies, and the strategies employed by legal practitioners to mitigate potential risks and defend against claims.
Share Strategies and Best Practices: Engage in dynamic discussions with seasoned legal professionals, exchanging ideas and practical strategies for effectively managing moral and punitive damages litigation. Benefit from the collective wisdom of experts as they share their successful approaches to risk assessment, dispute resolution, and compliance with legal obligations.
Suitable for all GCs that want to gain a competitive edge in handling complex litigation matters and ensure their organisation is well-prepared for the challenges of the modern legal landscape.
Javier Curiel Obscura, partner, Martinez, Algaba de Haro y Curiel
Pedro Pesqueira, senior vice president of legal affairs for latin america, MetLife
1.15pm – 1.30pm Break
1.30pm – 2.20pm ESG presented by Ritch Mueller
2.20pm – 3.20pm Lunch Break
3.20pm – 4.10pm Nearshoring and Infrastructure presented by White & Case
4.10pm – 5.00pm Opportunities and Challenges for Large Projects in Mexico
Herfried Wöss
Héctor Hofmann, Haliburton
Marco Rivas, legal VP, chief compliance officer & data privacy officer, Bayer, Mexico
Diana Leiva, legal director – general counsel North America, TECHINT
Alvaro Gomez Godoy, corporate legal director, AGP Group
5.00pm – 5.05pm Closing Remarks 
5.05pm – 6.00pm Drinks and Canapes 
Speakers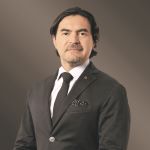 Miguel Flores Bernés, shareholder, Greenberg Traurig (GT)
Miguel Flores Bernés focuses his practice on antitrust and competition issues, assisting national and international clients in investigation proceedings of alleged anticompetitive conduct, concentrations, and defense strategies before specialized antitrust courts.
He has assisted clients in the competition clearance of transactions by the Mexican competition authorities, such as Federal Competition Commission (Comisión Federal de Competencia Económica – COFECE) and Federal Telecommunications Institute (Instituto Federal de las Telecomunicaciones – IFT). Likewise, he represents economic agents in: i) proceedings for the investigation of alleged anticompetitive conduct (cartels, abuse of dominance and unlawful concentrations), including fine reduction programs (leniency and early closure of a probe with commitments); and ii) proceedings related to barriers to competition, essential inputs and declarations of lack of effective competition.
Prior to joining the firm, he was a Commissioner in the Federal Competition Commission (2006-2013) and before that, he acted as economic legal advisor in the office of the President of Mexico.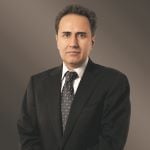 Víctor Manuel Frías, shareholder, Greenberg Traurig (GT)
Victor Manuel Frías practice is focused on commercial law, including competition, mergers and acquisitions and arbitration.
On the competition side, Mr. Frías has represented clients in numerous cartel investigations before the Competition Commission in different industries for over 20 years. He frequently represents clients in pre-merger filings. Mr. Frías has been ranked by different publications as one of Mexico's premier competition attorneys. He often appears before Mexico's Federal Specialized Courts in Competition and Telecommunications matters.
On the M&A front, Mr. Frías has also been ranked as one of Mexico's leading attorneys. In 2017, he closed the largest acquisition in Mexico for over $2.3 billion. He has represented acquirors (both Mexican and foreign), targets, and investment funds in a large number of acquisitions, takeovers, and joint ventures. He also counsels clients on a broad range of corporate and business-related matters, including corporate governance, corporate compliance matters and internal investigations. Mr. Frías has had substantial transactional involvement in numerous industries, including health care, information technology, retail, and the food industry.
Herfried Wöss
Héctor Hofmann, Haliburton
Marco Rivas, legal VP, chief compliance officer & data privacy officer, Bayer, Mexico
Marco is a graduate of La Salle University Law School; in 2013 and 2014, he attended Corporate Governance seminars at the Yale University Business School (Yale School of Management). During the years 2017 – 2018 he completed the Senior Business Management Program (D1) of IPADE, and in 2020 he concluded the Continuity and Update Program.
As Legal Director, Marco is responsible for the coordination and supervision of the Company legal activities such as litigation, mergers and acquisitions, corporate restructuring, information assurance, and since 2019 it is also responsible for the legal operation of Monsanto entities in Mexico.
As Chief Compliance Officer, Marco is responsible for the implementation of Compliance regulations and guides for Mexico in order to ensure ethical codes accomplishment and guidelines applicable to each Bayer business division. Marco gets involved and decide in investigation cases, guaranteeing that compliance reports are duly evaluated, investigated and resolved.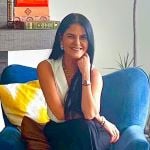 Diana Leiva, legal director - general counsel North America, TECHINT
Lawyer and Legal Consultant with over 20 years of experience providing both in-house and off-counsel advisory services to international and multinational companies in various industries, and over 15 years of experience in Construction and Energy matters. Graduated in 2002 with a Doctorate in Law from the Universidad Iberoamericana, Santo Domingo, Dominican Republic, holds a Postgraduate degree in International Commercial Arbitration from the Escuela Libre de Derecho, A.C., Mexico City, and is a graduate of the Instituto Panamericano de Alta Dirección (IPADE). Diana has participated in various national forums on arbitration and dispute resolution, as well as transactional contractual law, for the construction industry, particularly in the Energy sector. She specialises in commercial and contractual advisory, in matters related to negotiating contractual and project financing schemes, advisory in procurement and acquisition of industrial and manufacturing goods; service provision contracts; public works contracts; energy contracts; contracts under the public-private partnerships scheme; international construction contracts (BOT, EPC, CAT, among others); dispute resolution procedures (claims, expert opinions, conciliation, and arbitration); private and public contract models; formation of joint ventures, UTEs, AenPs, consortia, and special purpose entities; insurance legislation advisory.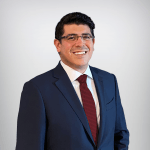 Alvaro Gomez Godoy, corporate legal director, AGP Group
"Alvaro is a seasoned legal professional with more than fifteen years of experience as an in-house counsel. His unwavering dedication lies in managing internal legal services, always striving for the highest quality and service standards. He possesses a deep understanding of the importance of providing the company and its stakeholders with legal certainty in all aspects, while maintaining a keen business perspective to ensure the company's growth, value creation, and achievement of strategic goals. Moreover, Alvaro places great emphasis on fulfilling the company's legal, compliance, and administrative obligations. Recognising the evolving landscape where companies seek to reduce legal spend without compromising on specialised and invaluable services, Alvaro has extensively researched and studied best practices from around the world. His goal is to bridge the gap between clients and legal service providers, fostering valuable and long-term relationships that benefit both parties. Alvaro takes pride in identifying the most suitable firms for each specific need of the company, ensuring a harmonious partnership. Recent experiences have presented Alvaro with opportunities to establish legal departments in companies that had little to no prior legal infrastructure. This has sparked his curiosity and motivation to explore technological and management solutions. He aims to swiftly and effectively address all internal legal needs while devoting time to develop and implement the company's long-term legal strategy across all areas.