Event information
Date: Thu 9 Nov 2023 Time: 12.00pm-7.00pm Venue: TBC
The role of general counsel and senior in-house legal advisors is constantly evolving to meet the rapidly changing demands of organisations in today's business world. In addition to overseeing the day-to-day legal challenges affecting the business and managing legal staff, in-house lawyers are expected to diversify their service offering in order to overcome a growing list of commercial challenges. Whether it is managing internal investigations, defending their company in cross-border disputes, handling complex data or adapting to the shifting trends in M&A, the required skillset of the profession is developing at an exponential rate.
The Legal 500's GC Summit Malaysia 2023 invites the most esteemed in-house counsel from the country's most prolific companies, and leading practitioners to discuss their changing roles as in-house leaders and the challenges, issues and opportunities they are set to face in 2023 and beyond.
Between comprehensive panel discussions, presentations and the opportunity to meet and engage with fellow in-house counsel, GC Summit Malaysia promises to be a practical, forward-looking event bringing together the region's top legal minds.
Agenda
12.00pm Registration and welcome lunch
1:00pm Introductory remarks
1.05pm – 1.35pm Opening fireside chat
1.40pm – 2.30pm Panel 1
2.35pm – 3.25pm Panel 2
3.25pm – 3.40pm Coffee break
3.40pm – 4.30pm Panel 3
4.35pm – 5.05pm Fireside chat
5.10pm – 6.00pm Panel 4
6.05pm Closing remarks
6.10pm Drinks and canapés
7.00pm Event concludes
Speakers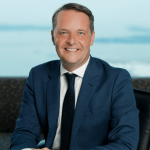 Ton van den Bosch, partner, Singapore, Clyde & Co
Ton van den Bosch is a partner in the Singapore office of global law firm Clyde & Co. He has more than 15 years of experience with international law firms in Singapore, Amsterdam, New York and Jakarta and around 10 years of experience as General Counsel, first of a global oil & gas contractor and, more recently, of a global listed container terminal operator headquartered in the Philippines.
Ton is a member of the board of the Dutch chamber of commerce in Singapore and a regular author and speaker on topics related to project development, corporate finance and restructurings and he is a contributing author of the handbook "Indonesian Bankruptcy Law" (Jakarta, Tatanusa, 1999, ISBN 979-8409-05-01).
Ton has been recognised by The Legal 500 for his work in the energy, upstream, infrastructure and ports sectors for four consecutive years. Ton is admitted to the Dutch bar, qualified to practise in England and Wales, registered as a foreign lawyer in Singapore and he has a strong reputation in the upstream, offshore, FPSO, renewables, agri, logistics, ports and terminals sectors in frontier and emerging markets in Africa, the Middle East, South Asia and ASEAN.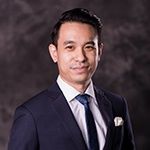 Donovan  Cheah, partner, Donovan & Ho
Donovan leads Donovan & Ho's employment law and dispute resolution practice. His work in the profession has been recognised by publications such as the Legal 500, Chambers & Partners, Asialaw and Benchmark Litigation. The Legal 500 Asia Pacific has named him as a recommended lawyer for labour and employment in their last six editions, where he is described as "understanding, efficient and direct" and "the name to note".
Donovan assists corporate clients on various employment law issues, including drafting of employment contracts and handbooks, advising on workforce reductions, termination of employees and compliance issues, and representing them in employment litigation such as unfair dismissal claims and judicial review proceedings involving the decisions of the Industrial Court or the Minister of Human Resources. Donovan has extensive experience in dispute resolution and has represented international corporations in a wide range of matters, including commercial and civil litigation, international arbitrations, intellectual property disputes and construction adjudication.
Shawn Ho, partner, Donovan & Ho
Shawn was admitted as an advocate and solicitor of the High Court of Malaya in 2006. From 2006 to 2010, he was an associate in the tax practice group of Wong & Partners, a member firm of Baker & McKenzie.
Shawn has represented his clients in corporate acquisitions, restructuring exercises, joint venture arrangements, shareholder agreements, employee share options and franchise businesses. He regularly advises Malaysian startup founders and has assisted venture capital funds in Seed, Series A & B funding rounds. Shawn's practice also extends to real-estate transactions and advising on real-estate related tax planning, including stamp duty, use of tax efficient investment structures for property investment, real property gains tax, goods and services tax and income tax in Malaysia.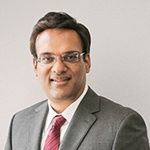 Mohanadass Kanagasabai, managing partner, Mohanadass Partnership
Mohanadass Kanagasabai has two decades of dispute resolution experience having appeared as counsel in numerous disputes at all levels of the High Court of Malaya and in domestic and international arbitration. He has also been granted special ad-hoc admission to appear at the High Court of Borneo as counsel in arbitration related matters.
He is rated by the Asia Pacific Legal 500 as a leading individual for dispute resolution in Malaysia, and also recognised for his expertise in Band 1 for Dispute Resolution (Construction) by Chambers and Partners. Described as an "arbitration specialist" with a "giant reputation", Mohan is a former President of the Malaysian Institute of Arbitrators and former Chair of the Dispute Resolution and Arbitration Committee of the Inter Pacific Bar Association.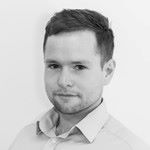 Joe Boswell, global editor - Powerlist Series, The Legal 500
Joe Boswell has been a part of The Legal 500's editorial team, specialising on the in-house legal community, for more than seven years. He now heads The Powerlist team, acting as chief editor for the over 40 separate editions of the GC Powerlist series which serve as The Legal 500's flagship title celebrating the world's top in-house counsel, as well as Global Editor for The Legal 500's Private Practice Powerlist Series.
During the course of researching for the GC Powerlist series, Boswell has interviewed a vast number of world-renowned general counsel, chief legal officers, and legal directors about overcoming the challenges they face, their legal innovations, and how they see the general counsel role progressing in coming years. As well as this, he is a regular speaker at Legal 500 summits, roundtables, award ceremonies and other events, and often writes in-depth reports on business and legal issues.
Boswell is an alumnus of both the University of Sussex in The United Kingdom and the Rijksuniversiteit Groningen in The Netherlands.
In association with...

Established in 1905, Shearn Delamore is one of the leading law firms in Malaysia. With over 100 lawyers and 230 staff, the firm has the resources to run and manage the most complex projects, transactions and matters. This would include coordinating and managing cross-border transactions together with the foreign and international law firms with whom we continuously work. By combining our diverse experience and interdisciplinary collaborations, we are able to provide a complementary range of skills. The firm was recently named Law Firm of the Year for Malaysia at The Legal 500 Southeast Asia Awards 2023.

Wong & Partners provides practical advice to help clients meet their business objectives and investment goals in Malaysia and beyond. With a global outlook, innovative technology and seasoned legal talent, we help clients navigate risk and seize opportunity. With more than 20 years of experience in the region, we are able to give advice that reflects a deep understanding of local markets, legal systems and business practices. We have been acknowledged by Asian-MENA Counsel to be among the "Most Responsive Domestic Firms" for several years, and many of our lawyers have been recognised and ranked by reputable legal directories such as Chambers, Legal 500, IFLR1000 and Asialaw Profiles.

Driven by a passion for the law and drawing on extensive legal experience, the lawyers at Mohanadass Partnership provide unrivalled expertise to clients across a broad spectrum of industries. Its partners are well versed with international and domestic dispute resolution, with combined skills that compare favourably to any leading regional firm. In addition to dispute resolution and transactional matters, the partners in this practice are adept at handling legal affairs in all key practice areas.
Founded on core values of integrity and innovation, Mohanadass Partnership believes in delivering sound tactical solutions to safeguard clients' interests no matter the organizational size, trade or locale. The firm is distinguished by its proactive, progressive approach in legal matters, offering professional services of the highest calibre and is consistently ranked as a 'leading firm' in The Legal 500's Asia Pacific guide.

Donovan & Ho was founded on 3 June 2014. We have since expanded our office, multiplied our headcount, and have served more than 1,000 clients from over 20 countries. The firm was founded with the goal of re-energising the practice of law by providing legal solutions that are usable and easy to understand. Our commitment is to communicate clearly – no legal jargon, just simple, effective advice. The demands of the modern world mean more work and less time, and unlike traditional law firms we acknowledge the need to constantly innovate. We have adopted state of the art technology in document management and project management. We know that if we work faster and more efficiently, our client's benefit.
Clyde & Co is a global law firm providing a complete service to clients in our core sectors of transportation, insurance, oil & gas, renewable energy, infrastructure, trade, commodities, logistics, ports and terminals. With over 5,000 people operating from over 60 offices and associated offices across six continents, Clyde & Co is committed to creating successful outcomes for our clients. Here in Asia, we have 13 offices across Singapore, Hong Kong, Mainland China, Thailand, Malaysia, India, Mongolia and Australia. For more information about Clyde & Co, please have a look at https://www.clydeco.com/en/about