Event information
Date: Thu 28 Sep 2023 Time: 8.15am-6.30pm Venue: The Peninsula Tokyo 1-8-1 Yurakucho, Chiyoda-ku, Tokyo, 100-0006, Japan
The Legal 500 is delighted to formally announce its third annual GC Summit Japan event, taking place on 28th September 2023 in Tokyo.
The Legal 500's GC Summit Japan 2023 invites the most esteemed in-house counsel from the country's most prolific companies, and leading practitioners to discuss their changing roles as in-house leaders and the challenges, issues and opportunities they are set to face in 2023 and beyond.
This includes understanding and overcoming data privacy challenges, managing international disputes, IP & brand protection, adapting to a changing M&A landscape, the rise of legal tech, the growing importance of ESG and overcoming labour and employment issues.
Between comprehensive panel discussions, presentations and the opportunity to meet and engage with fellow in-house counsel, GC Summit Japan promises to be a practical, forward-looking event bringing together the region's top legal minds.
Agenda
8.15am – 8.50am Breakfast and Registration
8.50am – 9.00am Welcoming note from The Legal 500 editor and GC keynote speaker
Dan Matsuda, partner, EY Law Co.
Joe Boswell, global editor: GC Powerlist Series, The Legal 500
9.00am – 9.50am Placing the focus on Competition Law
Hosted by Ikeda & Someya, this event promises an insightful panel discussion tailored for in-house legal professionals who are seeking guidance in the realm of competition law, something that a high proportion of top GCs in Japan will be concerned with.  
Competition specialists including the JFTC's official and the in-house legal community will form the panel, engaging in discussions and presenting real-world case studies and competition policies throughout. Attendees can expect to gain in-depth knowledge about the evolving challenges inherent to navigating competition regulations while driving business growth. 
Key areas of focus will include the latest developments in competition law, strategies for effective risk mitigation, and the delicate balance between competitive practices and antitrust prevention. Panelists will offer valuable insights into navigating complex scenarios such as mergers, business alliances, and superior bargaining position, underscored by proactive compliance strategies. 
Dedication of panelists to providing guidance underscores their commitment to cultivating a corporate environment that embraces compliance while fostering innovation.
Tsuyoshi Ikeda, founding partner, Ikeda & Someya
Aya Yasui, associate, Ikeda & Someya
Kenta Suzuki, senior planning officer of the Coordination Division, Japan Fair Trade Commission
Naokuni Kuwagata, corporate officer, country legal head and head of legal innovative medicine international, Japan, Novartis Pharma K.K.
Naoko Matsuzaki, managing director, Advisory Services, Fraud Risk Management Group, KPMG AZSA LLC
9.50am – 10.50am Ignite session – The Legal 500 lightning talks
Three presentations on key hot topics facing in-house counsel in Japan
9.50am – 10.10am International Investigations and Whistleblowing
GI&T founder Kengo Nishigaki has dedicated his career to navigating complex legal challenges across borders. In the process, he has become one of Tokyo's leading experts in the fields of white-collar crime, international investigations and whistleblowing. In the first of our Lightning Talks at the GC Summit Japan, Nishigaki will utilise his vast experience to guide you through the intricacies of international investigations and whistleblowing. Utilising case studies, he will shed light on the challenges and best practices for in-house lawyers dealing with them. 
Kengo Nishigaki, founder, GI&T Law Office
10.10am – 10.30am Understanding and overcoming data protection and cyber security challenges and the path to compliance
In the fast-evolving landscape of data protection and cybersecurity, this presentation will provide clarity for in-house lawyers seeking solutions. Attendees will gain invaluable insights on navigating the legal complexities of data security, bridging the gap between regulations and technology, and fortifying their organisations against cyber threats in an increasingly interconnected world.
Toshio Nakajima, partner, Miura & Partners
10.30am – 10.50am iManage – Document & Knowledge Management for Corporates
When data management is an increasingly critical concern for organisations the world over, and as the complexity of operations grows ever-more challenging for in-house legal teams, this presentation will outline some options for technological assistance. The charismatic Cheng Kwee Chua of iManage will examine the potential cost and time savings that such systems can bring in, using practical examples throughout.
Cheng Kwee Chua, Asia director of sales & business development, iManage
10.50am – 11.00am Coffee Break
11.00am – 11.50am  Best practice for managing cross-border and overseas disputes
Managing cross-border disputes can be a daunting task even for the most seasoned in-house counsel. Navigating legal complexities across different jurisdictions while effectively safeguarding a company's interests requires a well-defined strategy and a deep understanding of best practices. This panel discussion aims to provide valuable insights and guidance to in-house counsel on how to effectively manage these highly complex matters. Among other things, our expert panel – led by seasoned disputes partner Yoshiaki Muto – will discuss building a skilled and diverse legal team capable of handling cross-border disputes, while also making the most of external counsel by handling and instructing them correctly, building strong relationships with law firms and attorneys both at home and abroad. As well as this, strategies for controlling legal costs and maintaining effective communication with internal stakeholders will be analysed.
 Yoshiaki Muto, partner, Baker McKenzie
Takeshi Yoshida, partner, Baker & McKenzie
John P H Vigman, general counsel Japan, Veolia

Anthony Luna, general counsel, law, intellectual property & compliance, IBM
11.50am – 12.40pm Age of Economic Security – Export Controls, Economic Sanctions and Investment Regulations
In an age where economic security is of ever greater importance to both governments and businesses the world over due to a rapidly changing geopolitical situation, this panel discussion will equip in-house lawyers of all levels with the insights and strategies required to navigate the complex maze of regulations faced by their businesses. After an introduction delving into the intricate web of concerns that in-house lawyers must navigate to ensure compliance and mitigate risks for their organizations, a mixed panel of lawyers from Nishimura & Asahi and Akin will interrogate a range of key discussion points, including but not limited to: navigating export controls, understanding economic sanctions, managing investment regulations, preparing for the Economic Security Promotion Act, which will come into full effect next spring, risk mitigation and due diligence and future trends and implications.
Kazuho Nakajima, partner, Nishimura & Asahi
Noriko Yodogawa, partner, Nishimura & Asahi
Yuki Sakurada, counsel, Nishimura & Asahi
Kojiro Fujii, partner, Nishimura & Asahi
Atsushi Oshima, associate, Akin
12.40pm – 1.40pm Lunch
1.40pm – 2.30pm Responsible use of generative AI for corporate legal teams 
This thought-provoking panel discussion will examine how in-house lawyers must navigate the ethical and practical considerations surrounding AI in an era of rapid technological change. Our expert panel will delve into the ethical implications, regulatory compliance, and best practices for integrating generative AI into legal workflows, while harnessing the great benefits that generative AI can bring. Enhancing efficiency, streamlining document review, the mitigation of risks: all of these are areas in which AI can prove revelatory. 
This discussion will give in-house lawyers valuable insights and actionable strategies from legal and tech experts, empowering your corporate legal team to benefit from the power of AI responsibly and effectively, while ensuring ethical standards are upheld and data privacy is ensured.  
JP Biard, head of global strategy, LegalOn Technologies

Yuichiro Watanabe, l

ead counsel, head of legal, Airbnb Japan

Kyoko Mizuguchi, Corporate Executive Officer, EVP and General Counsel of Fujitsu
Gabor Melli, VP of Artificial Intelligence, LegalOn Technologies
Daniel Lewis, CEO of LegalOn USA, LegalOn Technologies
2.30pm – 3.20pm Practical guidance on international arbitration in Japan
At a time when the use of arbitration is growing in Japan, and when arbitration is being actively promoted by the Ministry of Justice, this timely panel discussion will give attendees practical guidance on navigating the complex world of arbitration within the Japanese legal landscape. Our panelists, including general counsel and expert commentary from the JCAA, will delve into the intricacies of international arbitration procedures, highlight key considerations for in-house counsel, and share real-world case studies. This session promises to equip attendees with the tools and strategies needed to successfully address international disputes in Japan, whether they are new to arbitration or looking to expand or consolidate their knowledge.  
Yoko Maeda, partner – dispute resolution, City-Yuwa Partners
Bruno Savoie, foreign attorney, City-Yuwa Partners
Shinji Ogawa, arbitration and mediation case manager, Japan Commercial Arbitration Association (JCAA)
Masako Takahata, general counsel, Exponential Design
3.20pm – 3.35pm Coffee Break
3.35pm – 4.25pm The importance of supply chain and human rights due diligence
The German Supply Chain Act came into force at the start of 2023, imposing extensive new obligations on companies with regard to human rights in the supply chain and creating a potential headache for general counsel across Europe's industrial powerhouse. Japan, leading the way at in promoting human rights due diligence in Asia, looks set to follow suit in coming months or years despite only releasing Guidelines on Respecting Human Rights in Responsible Supply Chains so far. In this session, an expert panel will discuss this burning issue, and explain how to get ahead of the legislation that is on its way.
Daniel Jarrett, partner, Atsumi & Sakai
Takafumi Ochiai, senior partner, Atsumi & Sakai
Yoshinori Mochida, general counsel, Sony Semiconductor Solutions Corporation
Kazunari Fukuda, group legal and compliance director, LVMH Moët Hennessy-Louis Vuitton Japan
Takayuki Kitajima, general counsel, business integrity officer and data protection advisor, Unilever Japan Holdings
4.25pm – 4.45pm Technology Enabled Fraud Investigations: Data Trends and Best Practices
With internal communications expanding from face-to-face to online and chat tools, especially due to COVID19, and with more collaboration tools and applications being used to conduct business, understanding the volume of data and where it resides is more complex. eDiscovery, such as regulatory responses, international litigation, and international arbitration, also require the production of conversations that took place in chat rooms, so there are more opportunities to deal with these types of new categories of data.
Digital forensics is also being used in many cases in response to fraud investigations, and organizations need to identify relevant data early and take steps to preserve it so that it does not disappear. In this session, we will discuss how to identify and preserve data by effectively leveraging existing IT infrastructures within the corporates, as well as the key points for efficient eDiscovery and fraud investigation response.
William Hutcheson, solution architect, Legal Solution, Epiq
Daisuke Nakajima, director, certified fraud examiner(CEF), eDiscovery executive certificate, Epiq
4.45pm – 5.35pm The Changing Face of M&A
This session focuses on how the patterns of completing mergers and acquisitions (M&A) are beginning to change around the world. The topics to be discussed include the challenges of inflation and increasing interest rates as well as the added difficulties in obtaining external financing. The impact of megatrends such as international tensions, the global energy crisis, supply related challenges and increased focus on ESG will also be covered.
Natsuko Sugihara, partner, Clifford Chance (Gaikokuho Kyodo Jigyo)
Brent Bell, leader, private equity and M&A services division, Marsh Japan
James Nepaulsingh, senior legal counsel, Mitsui & Co
Joe Boswell, global editor: GC Powerlist Series, The Legal 500
5.35pm – 5.40pm Closing remarks
Joe Boswell, global editor: GC Powerlist Series, The Legal 500
5.40pm Drinks and canapes
Speakers
Yoko Maeda, partner - dispute resolution, City-Yuwa Partners
Yoko Maeda is a partner of the Dispute Resolution Practice of City-Yuwa Partners in Tokyo, Japan.
She has an active practice as counsel in both arbitration and litigation across a wide spectrum of matters such as automotive, construction, energy, life sciences, pharmaceuticals, electric parts and equipment, and IT. She regularly represents parties in major arbitration institutional rules, including AAA/ICDR, ICC, KCAB, JCAA, SIAC, and VIAC.
Besides being an alternate court member of ICC Court of Arbitration from Japan since 2018, she is a Fellow of the Chartered Institute of Arbitrators since 2019.
She is regularly selected as a leading lawyer by publications such as Chambers Global, Who's Who Legal, and Legal 500.
Ms. Maeda is qualified both in Japan and New York. She received an LL.M. from the University of Pennsylvania Law School, and an LL.B. from Tokyo University. She speaks and practices in both Japanese and English.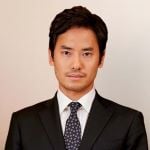 Kojiro Fujii, partner, Nishimura & Asahi
Kojiro Fujii specializes in the area of competition laws and international trade laws. With regard to competition laws, he advises clients on various matters of competition law for both domestic and international cases. He has represented clients with many important international cartel cases, including auto-parts, TFT-LCD, air cargo and high voltage power cables. He also handled significant merger cases in various industries, such as nuclear, security exchanges, local banks, steel and metals, food and agriculture, airlines, paper and natural resources. His practice also covers private monopolization, unilateral conduct and unfair trade practices, including vertical restraints and abuse of superior bargaining position, including platform business and internet industries. He also has been very active in the field of international trade matters. He is one of few lawyers in Japan who acted on behalf of various industries with regard to anti-dumping (AD) and counter-vailing duties (CVD) in Japan and overseas. While he served as deputy director of the Ministry of Economy, Trade and Industry of Japan, he handled several important WTO disputes on behalf of Japanese government. He continues to advice both public and private sectors with regard to various sorts of trade law matters associated with WTO, investment treaties and Regional Trade Agreements. His trade expertise also covers export controls, investment screenings, economic sanctions and customs matters.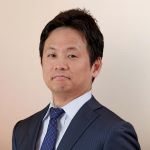 Kazuho Nakajima, partner, Nishimura & Asahi
Kazuho Nakajima is a partner who advises on both corporate and international trade matters with a focus on transactions relating to economic security regulations such as economic sanctions and export controls. 
He has extensive experience handling cases involving complex legal issues, such as mergers and acquisitions by a public-private investment fund in the context of a business turnaround, a high-value dispute between a securities company and a stock exchange, adoption of anti-takeover defense measures for the first time in Japan, expansion of foreign businesses into the Middle East involving geopolitical risks, and commercial arbitration involving sizable claims regarding M&A price adjustment clauses. Recently, he been advising on risk assessments for transactions, contract drafting, voluntary self-disclosure to government authorities, responses to enforcement actions by the authorities, and establishment of internal control systems with respect to economic security regulations. In particular, he engages in numerous transactions involving economic sanctions, export controls and other economic security regulations regarding conflicts between the US and China over technology competition and human rights issues in Myanmar, Iran and Russia.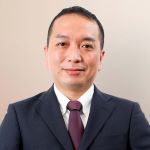 Yuki Sakurada, counsel, Nishimura & Asahi
Yuki advises clients at the intersection of business and national security on matters involving foreign investment screening, sanctions, export controls under the Foreign Exchange and Foreign Trade Act (FEFTA) and other economic security related matters under the Economic Security Promotion Act as well as government relations. 
He served as Director for Foreign Direct Investment Issues at the Ministry of Finance of Japan for three years from 2019 to 2022. During his tenure, he was the chief architect and strategist of the amendment of the FEFTA in 2020, where the threshold for prior mandatory notification for the acquisition of listed company shares by foreign investors was lowered from 10% to 1%.  
After the enactment of the amendment, he was in charge of reviewing the scope of designated business for the mandatory notification (addition of pharmaceuticals and medical equipment for communicable diseases, and critical mineral resource-related industries), strengthening the operation of screening and post-transaction monitoring, and strengthening cooperation in investment screening with relevant authorities of like-minded countries, including CFIUS of the U.S. He was also engaged in the planning and drafting of the revision of the FEFTA in 2022 (related to crypto assets) and the prohibition of new investment in Russia in response to Russia's invasion of Ukraine.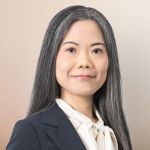 Noriko Yodogawa, partner, Nishimura & Asahi
Noriko 
advises
various types
 of clients, from the public and private sectors, in the field of international trade law. Noriko's strength when 
advising
 clients is her ability to 
maintain
 an overarching view while duly paying attention to details specific to the case and client. These multifaceted perspectives are based on her experience working for and with various stakeholders in the field. At N&A, Noriko continues to 
assist
 clients in anti-dumping and safeguard investigations abroad. She also 
frequently
 advises various clients in relation to the WTO agreements (including involvement in WTO dispute settlement proceedings) and EPAs, as well as relevant domestic laws (such as those on export control, rules of origin and customs classifications).
Kengo Nishigaki, founder, GI&T Law Office
Kengo Nishigaki is a Japanese lawyer licensed in Japan and New York. He is the representative partner of GI&T Law Office LC in Tokyo, which he founded in 2020. Before then, he worked for Baker & McKenzie from 2000 to 2020, being a partner of the dispute resolution group for longer than 10 years. Kengo's practice focuses on fraud investigations for Japanese and foreign listed companies, as well as matters related to compliance with anti-corruption laws including the US Foreign Corrupt Practices Act, UK Bribery Act and the Unfair Competition Prevention Act of Japan. Kengo also assists major Japanese and foreign-listed companies in litigations and other types of dispute resolutions such as arbitration and mediation for the healthcare and IT industry. He is one of the founding members of Anti-Bribery Committee of Japan. He graduated from Tokyo University (LLB) in 1998 and received LLM from New York University in 2004.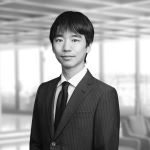 Atsushi Oshima, associate, Akin
Atsushi Oshima advises clients on compliance with international trade controls in corporate transactions, including due diligence and negotiations of trade-related provisions in underlying agreements. He also counsels clients navigating international trade issues at the intersection of U.S. and Japanese law. Oshima is a member of the Daini Tokyo Bar Association and New York Bar, and received education from The University of Tokyo and Stanford Law School.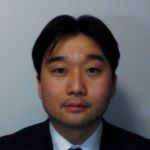 Kenta Suzuki, senior planning officer of the Coordination Division, Japan Fair Trade Commission
Mr. Kenta Suzuki, graduated University of Tokyo and joined Japan Fair Trade Commission in 2003.
After experienced various posts such as Deputy Director of the Planning Office in the Investigation Bureau, Attaché of the Mission of Japan to the European Union in Brussels, Deputy Director of the International Affairs Division, Deputy Director of the M&A Division, Coordination Officer in the Economic Affairs Bureau, and Senior Officer for M&A, he has been assigned to Senior Planning Officer of the Coordination Division since April, 2023.
From 2006 to 2008, he obtained a master's degree (LL.M.) from Georgetown University Law Center in the United States.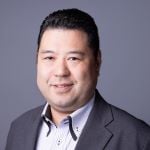 Naokuni Kuwagata, corporate officer, country legal head and head of legal innovative medicine international, Japan, Novartis Pharma K.K.
Naokuni Kuwagata leads the Japan legal team of Novartis and is a member of both the global legal leadership team of Innovative Medicine International and the Japan leadership team. Before joining Novartis, he worked for Panasonic Corporation as a compliance investigation manager, leading the operation of the integrated global hotline and internal investigation from a global HQ perspective. He also used to work for a leading law firm in Japan for 15 years, including working in the US and India. He is admitted both in Japan and New York and holds an LLM degree from the Duke University School of Law in the US.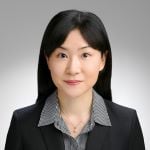 Naoko Matsuzaki, managing director, Advisory Services, Fraud Risk Management Group, KPMG AZSA LLC
Naoko Matsuzaki is a Managing Director at KPMG AZSA LLC. As a core member of the leadership of a new team, she assists clients on mitigating corporate misconduct, namely prevention, detection, incident response and enhancement of compliance programs for her clients. In the near future, the team is envisioning ESG/sustainability to come into play, where she will assist clients on bringing corporate governance, risk management and compliance to the next level.
Prior to joining KPMG, Naoko was a Director in PwC's Forensic Services Group. She focused her practice in transnational regulatory matters including anti-corruption investigations under the U.S. Foreign Corrupt Practices Act (FCPA), anti-corruption regimes of Multilateral Development Banks (e.g. World Bank), antitrust investigations, and other corporate misconduct/white collar crime-related investigations.
Naoko joined PwC from Hitachi Ltd.'s Legal Department where she handled complex foreign regulatory matters in multiple jurisdictions, international litigation, and contract negotiations associated with cross-border strategic alliance projects as in-house counsel. During her tenure, she obtained an LL.M. degree from Stanford Law School and worked at Kirkland & Ellis LLP in Chicago as a visiting client.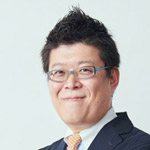 Tsuyoshi Ikeda, founding partner, Ikeda & Someya
Yoshi served as an investigator of the Japan Fair Trade Commission (JFTC) where he participated in around 20 dawn raids; prepared the implementation of the leniency system; and investigated a case involving standard essential patents. With his success in the most cutting-edge cases of cartel, merger review, and other types of antitrust/competition cases, Yoshi has been recognized as one of the most prominent antitrust/competition law practitioners in Japan by lawyer ranking institutes such as Who's Who Legal. In the Nikkei Corporate Legal Tax Affairs and Lawyer Survey in 2022, he was selected as "second overall" as the "Most Successful Lawyer" in 2022 in the competition/antitrust category ("third overall" chosen by companies).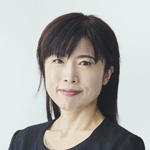 Aya Yasui, associate, Ikeda & Someya
Aya Yasui has a long history of experience in general corporate matters, including international transactions, at both U.S. law firm and domestic general law firm, with a particular focus on counseling clients on antitrust, personal information protection, and privacy issues. Her experience also includes recent high-profile antitrust cases such as a commitment with the Japan Fair Trade Commission (JFTC), cartel, merger control and big-tech related cases. She has been transferred to a major foreign company and has legal experience at an automobile manufacturer as General Manager.
Toshio Nakajima, partner, Miura & Partners
Toshio Nakajima is a founding partner at Miura & Partners. 
He has extensive experience advising clients in the high-tech sector. He has unique career experience as in-house counsel at a multinational enterprise and as head of legal affairs for a start-up company. Among other stellar attributes, he has a deep understanding of technology and advises clients in Japan and abroad on cross-border mergers and acquisitions and data security matters.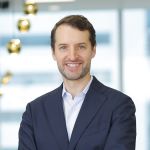 JP Biard, Head of Global Strategy, LegalOn Technologies
JP leads LegalOn's global expansion as well as a number of strategic projects. He brings over 20 years of experience across strategy, business development, international business and technology and finance. JP holds an MBA from McGill University.
Daniel Jarrett, partner, Atsumi & Sakai
Daniel Jarrett is a Partner in the Energy, Renewables and Project Finance teams of Atsumi & Sakai. He regularly advises foreign companies on their investments in renewable projects (solar, wind, battery storage and biomass) in Japan, together with advising Japanese companies on projects in the energy (both oil and gas and renewables) and ship finance sectors. Having worked in Japan for seven years, including two years on secondment to one of the largest Japanese trading companies, he provides clear and commercial advice to assist companies in navigating the Japanese market.
Takafumi Ochiai, senior partner, Atsumi & Sakai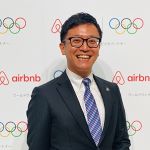 Yuichiro Watanabe, lead counsel, head of legal, Airbnb Japan
A legal powerhouse hailing from the smallest prefecture Tottori, Yuichiro Watanabe currently serves as Lead Counsel. An alumnus of the University of Tokyo's Law School, Yu entered the legal profession in 2009, building an illustrious career with global law firm Freshfields Bruckhaus Deringer and Japanese tech leader DeNA Co., Ltd. 
Yu has set an unparalleled standard in his field, earning a coveted spot on Legal500's "GC Powerlist: Japan" by Legal 500 as evidence of this.
Beyond his corporate achievements, Yu's influence extends to public policy. He serves as a Board Member of the Japan In-House Lawyers Association and contributes to various governmental initiatives, including digital transformation and global competitiveness strategies. In 2022-23, he was invited as an expert on "Legal tech and AI" to the Regulatory Reform Council to clarify the Japanese Attorney Act.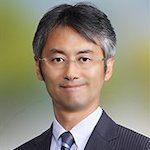 Yoshiaki Muto, partner, Baker McKenzie
Yoshiaki Muto has more than 30 years' experience handling matters related to international disputes and corporate compliance, especially cross-border matters. He is currently head of the Dispute Resolution Group at the Firm's Tokyo office and a member of the Firm's Asia Pacific Dispute Resolution Group Regional Steering Committee. Yoshiaki is also chair of the International Legal Service Promotion Centre, vice chair of the International Relations and Strategy Council, and a member of the Registered Foreign Lawyers & International Legal Practice Committee and the SME Outbound Legal Support Working Group of the Japan Federation of Bar Associations.
He regularly advises clients on crisis and risk management, corporate transactions and general corporate and commercial matters in high-risk areas. Yoshiaki has particular expertise and represents a number of clients in the information technology and commerce businesses, the health care, medical device and pharmaceutical industries and the defense sector.
He is a recommended dispute resolution practitioner in Japan by PLC Which Lawyer and Global Counsel 3000 and has been recognized as a leading individual in the dispute resolution and crisis management categories by Asia Pacific Legal 500 and Chambers Asia Pacific.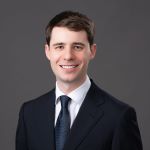 Bruno Savoie, foreign attorney, City-Yuwa Partners
Bruno Savoie is a foreign attorney practicing international arbitration at City-Yuwa Partners in Tokyo. His practice focuses on international arbitration proceedings arising out of construction projects and commercial contracts.  Bruno holds civil law and common law degrees from McGill University. Bruno is a Fellow of the Chartered Institute of Arbitrators (FCIArb) and has experience acting as administrative tribunal secretary. He is a member of the Executive Committee of the ICC Canada Arbitration Committee and a board member of Young Canadian Arbitration Practitioners. Prior to joining City-Yuwa Partners in 2023, Bruno practiced international arbitration at an international law firm in Dubai and at a leading law firm in Canada.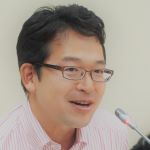 Yoshinori Mochida, general counsel, Sony Semiconductor Solutions Corporation
Yoshinori Mochida has served as general manager or a head of either legal or compliance functions for 
Sony Group Corporation for seven years
, currently serving as general counsel for its semiconductor arm, 
Sony Semiconductor Solutions Corporation, for a year and half
. After completing his studies in 1995, he has worked in legal, audit, and procurement at two other Japanese companies, and also found time to complete postgraduate courses at prestigious American law schools.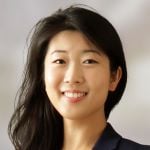 Natsuko Sugihara, partner, Clifford Chance (Gaikokuho Kyodo Jigyo)
Natsuko Sugihara specialises in private M&A, cross-border transactions and joint ventures, acting for private equity clients as well as Japanese and foreign corporate clients on their domestic and cross-border transactions across a wide range of sectors.
John PH Vigman, general counsel, Japan Veolia
With over three decades of diverse and extensive transactional experience, John Vigman has established himself as a seasoned professional in the field of project financing and energy-related M&A. Now general counsel for Japan at Veolia, his career has spanned various continents and industries, showcasing a remarkable track record of accomplishments.
Throughout Vigman's career, he has navigated the intricacies of Project Financings, BOT, BOO, PPA, O&M, EPC, concessions, joint ventures, and M&A across a wide spectrum of sectors, including energy, infrastructure, mining, manufacturing, and deluxe hotel projects. His expertise extends to a broad range of energy sources, from traditional ones like gas, coal, and nuclear to renewables such as solar, wind, biomass (including unconventional sources like timber and food waste), geothermal, and hydro.
Vigman's career includes a significant international dimension, with negotiations spanning EMEA, GCC, and Asia. He has led negotiations for over 150 mergers and acquisitions, divestitures in 25+ countries, and structured over 150 joint ventures in various sectors. His recent work in Japanese project finance and joint ventures for biomass renewables further underscores an adaptability and global reach. This is also evidenced by the fact that Vigman is fluent in several languages, including French, Dutch, and German.
Kazunari Fukuda, group legal and compliance director, Japan LVMH Moët Hennessy-Louis Vuitton
Kazunari Fukuda is a seasoned legal professional with a career spanning two decades, dedicated to ensuring corporate compliance and legal excellence. Currently serving as the group legal and compliance director Japan at LVMH Moët Hennessy-Louis Vuitton Japan since February 2022, he brings a wealth of experience to the role. Prior to this, he held the position of group legal director Japan at LVMH from January 2016 to January 2022.
His professional journey began at ITOCHU Corporation, where he served as a member of the legal division from November 2003 to December 2015. During his tenure at ITOCHU, he spearheaded the implementation of a global anti-bribery program for the ITOCHU Group in, significantly elevating the company's compliance standards.
His commitment to legal excellence has been recognised, being featured in the inaugural GC Powerlist: Japan 2023 by Legal 500. As a New York Attorney, admitted to practice in 2003, Fukuda continues to make significant contributions to the legal and compliance landscape in Japan and beyond.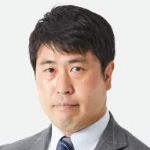 Takeshi Yoshida, partner, Baker & McKenzie (Gaikokuho Joint Enterprise)
Takeshi Yoshida is a partner in the Firm's Dispute Resolution and Compliance & Investigations groups in Tokyo. He handles international dispute resolution, crisis management and corporate investigations as well as compliance and commercial contracts. He has been recognized as a "Next Generation Partner" in Japan's dispute resolution field by The Legal 500 (2021-2023 editions). His experience includes working at the ICC International Court of Arbitration in Hong Kong and as a panel arbitrator at the Japan Commercial Arbitration Association (JCAA).
Since 2015, Takeshi has been teaching business negotiation strategy as a part-time lecturer at Chuo University's Graduate School of Strategic Management (Chuo University Business School). In addition, he is a member of the Tokyo Bar Association, the New York Bar Association, the Chartered Institute of Arbitrators (CIArb) as an MCIArb, the Institute of Internal Auditors (IIA) as a CIA, and the Association of Certified Fraud Examiners (ACFE) as a CFE. Takeshi is fluent in English and Japanese.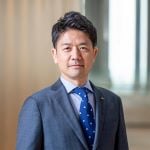 Dan Matsuda, partner, EY Law Co.
Dan Matsuda is the co-head of the Transaction Law practice at EY Law Japan. He has over 20 years of experience as a Japanese law qualified lawyer and he is also qualified in New York, USA. Dan focuses on advising Japanese entities in the renewable energy, medical devices, food products and petrochemical products sectors on their cross-border M&A/investment projects and disputes overseas. He also advises foreign businesses on Japanese compliance and regulatory matters.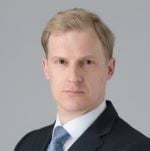 Brent Bell, leader, private equity and M&A services division, Marsh Japan
Brent Bell has been based in Tokyo since 2012 with Marsh, leading the development of Warranty & Indemnity (Reps & Warranty) insurance as a deal solution, and advising Japanese corporate and private equity funds to make their M&A successful. In this time, he has built strong ties to the Japanese M&A community.
Bell has a solid insurance background working with a wide range of clients, including; energy, engineering, manufacturing, banking, financial services in New Zealand.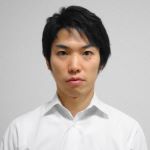 Shinji Ogawa, arbitration and mediation case manager, Japan Commercial Arbitration Association (JCAA)
Shinji Ogawa possesses extensive experience in the administration and oversight of numerous international arbitration cases. His core responsibilities revolve around maintaining fairness and timeliness in proceedings, adept arbitrator selection, and dedicative review of draft awards. Mr. Ogawa played a key role in the 2021 JCAA arbitration rules revision by contributing to the drafting of rules aimed at improving arbitration efficiency. Mr. Ogawa also actively engages with potential JCAA users by sharing his valuable insights and experiences as a speaker at domestic and international seminars and workshops.
Takayuki Kitajima, general counsel, business integrity officer and data protection advisor, Unilever Japan Holdings
Takayuki Kitajima has been with Unilever since 2006 and joined its Japan Leadership Team in 2012, also being appointed as Representative Director of Unilever Japan Holdings K.K. in 2012. He was previously at Johnson & Jonson Japan as legal director and, before that, as Deputy General Manager of Japanese trading company Sojitz Corporation. He was in Germany for two years and in London for 4.5 years on overseas assignments here, demonstrating his international experience. From 2003-2013, he was a lecturer on International Trade Legal Practices in a Japanese university. Kitajima is also a steering committee member of the Japan International Corporate Counsels Association and Japan Chief Legal Officer Association, the key associations for senior in-house lawyers.
Anthony Luna, general counsel, law, intellectual property & compliance, IBM
Anthony Luna currently leads the Japan legal team at IBM Japan which works seamlessly with the broader IBM legal team. Through his experience at major law firms and in-house, Luna advises on a broad variety of international legal issues in and outside of Japan in either English or Japanese.
He has worked in various industries including energy, health care, semiconductor, among others – and was a partner with Jones Day in Tokyo for five years prior to his role with IBM.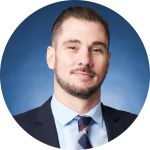 William Hutcheson, solution architect, Legal Solution, Epiq
Experienced Solutions Architect with a proven track record of consulting with corporate, law firm, and government stakeholders to scope out technology and workflow requirements for regulatory, litigation, and investigation matters.  He has more than 10 years of experience supporting cross-border investigations and currently leads Epiq's APAC solution architect group, advising numerous clients and engagements.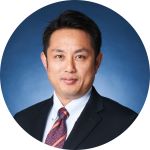 Daisuke Nakajima, director, certified fraud examiner(CEF), eDiscovery Executive Certificate, Epiq
For more than 15 years, he has designed and implemented efficient e-discovery workflows for Japanese companies in international litigation and regulatory compliance, using the latest technology and best practices to maintain legitimacy. As a Certified Fraud Examiner in internal fraud investigations, he also provides support and guidance in investigations involving digital data. He provides tailored advice on everything from efficient data preservation methods to digital evidence examination techniques.
Masako Takahata, general counsel, Exponential Design
Masako Takahata has earned a reputation among the Japanese in-house legal community for innovation after notable roles as general counsel for Exponential Design Inc. (EDI) and Eurus Energy Holdings (Eurus) in the energy sector.  A keen contributor to the legal community and network in Japan, she is vice president of the Japanese In-house Lawyer Association, and regularly speaks on seminars aimed at helping in-house counsel improve their service delivery. Prior to her roles with EDI and Eurus, Takahata worked as senior counsel for international finance giants Deutsche Bank and Morgan Stanley.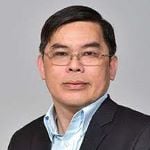 Cheng Kwee Chua, Asia director of sales & business development, iManage
Cheng Kwee is the Asia director of sales & business development at iManage. iManage helps corporate legal departments prosper by transforming their business content and communications into high-value knowledge. The organisation offers industry standard technology for Law Firms, In House Counsel and Financial Institution to enable knowledge workers globally to function effectively from anywhere.
Daniel Lewis, US CEO, LegalOn Technologies
Daniel is a recognized leader in advancing legal technology, with 10+ years at the industry's cutting edge. He is the US CEO of LegalOn Technologies, a global AI contract review technology leader. Previously, as co-founder and CEO of Ravel Law, Daniel helped pioneer the use of data analytics and visualization to transform legal research. After LexisNexis acquired Ravel Law, Daniel oversaw several of LexisNexis's business units, including as the VP of practical guidance and analytical content.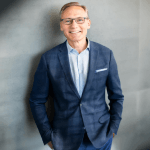 Gabor Melli, vice president of Artificial Intelligence, LegalOn Technologies
Gabor is LegalOn's Vice President of Artficial Intelligence, steering the company's multi-million investment in AI research and development to transform the contract review process for innovative legal teams. He has decades of experience leading teams of engineers and data scientists at Sony PlayStation, OpenGov, VigLink, and Microsoft in applying cutting-edge research to build practical AI systems and tools. With 19 peer-reviewed research publications, Gabor Melli brings a scientist's mind to his work in Artificial Intelligence.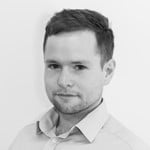 Joe Boswell, global editor, The Powerlist Series, The Legal 500
Joe Boswell has been a part of The Legal 500's editorial team, specialising on the in-house legal community, for more than seven years. He now heads The Powerlist team, acting as chief editor for the over 40 separate editions of the GC Powerlist series which serve as The Legal 500's flagship title celebrating the world's top in-house counsel, as well as Global Editor for The Legal 500's Private Practice Powerlist Series. 
During the course of researching for the GC Powerlist series, Boswell has interviewed a vast number of world-renowned general counsel, chief legal officers, and legal directors about overcoming the challenges they face, their legal innovations, and how they see the general counsel role progressing in coming years. As well as this, he is a regular speaker at Legal 500 summits, roundtables, award ceremonies and other events, and often writes in-depth reports on business and legal issues. 
Boswell is an alumnus of both the University of Sussex in The United Kingdom and the Rijksuniversiteit Groningen in The Netherlands.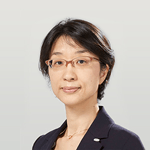 Kyoko Mizuguchi, corporate executive officer, EVP and general counsel of Fujitsu
Kyoko Mizuguchi is the Group General Counsel (EVP, Corporate Executive Officer) of Fujitsu.  She leads the Legal, IP and Internal Control (corporate governance, compliance and internal audit) function of the Fujitsu Group with approximately 600 members worldwide.
In her 20+ years career with Fujitsu, she has built a vast array of international legal and compliance experience including more than 8 years of overseas assignments in the UK, US and Australia. In 2016, she became part of the senior leadership team of Fujitsu UK as its Head of Legal and Commercial, leading a team of more than 200 highly skilled professionals. In 2018, she became the Head of Legal, Compliance and IP Unit of the Fujitsu HQ. She has largely maintained her current role since 2020, when she was appointed as Corporate Executive Officer. Her experience includes M&A and reorganization projects, large IT commercial contracts, corporate governance, complex dispute resolution and multi-regional compliance issues.  
She is a NY-admitted attorney. She graduated from Tokyo University (LL.B.) and holds an LL.M degree from Northwestern University.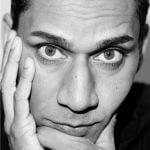 James Nepaulsingh, senior legal counsel, Mitsui & Co
James Nepaulsingh is a highly experienced foreign lawyer in Japan. He currently helps secure (mainly via M&A) global supplies of valuable metals that are necessary for providing solutions to sustain our planet.
Previously, he successfully negotiated numerous groundbreaking deals while working in the London, Abu Dhabi, and Tokyo offices of a Magic Circle law firm.
He actively contributes as a critical friend on the boards of The British Chamber of Commerce in Japan and the British School in Tokyo.
James is also an accomplished artist, holding a Distinction in Art & Design from the Royal College of Art. He regularly exhibits in Tokyo and London, including a virtual exhibition at the National Gallery, London.
James is a Fellow of the Royal Society of Arts, a Solicitor of the Senior Courts of England and Wales, an Associate Certified Coach accredited by the International Coaching Federation, and a Mediator certified by the Centre for Effective Dispute Resolution.