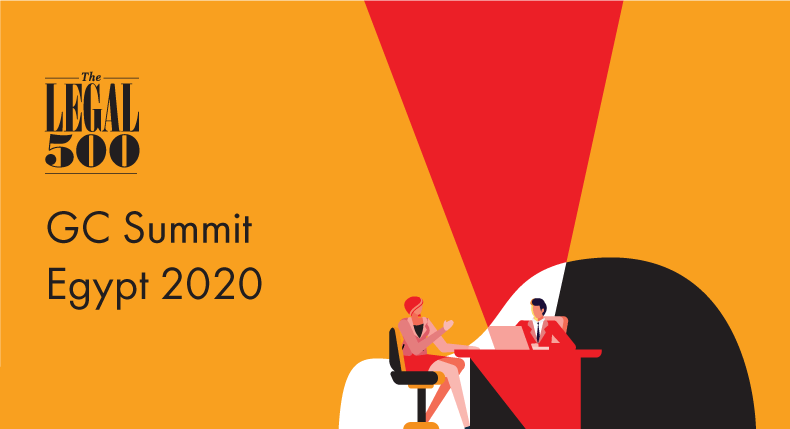 Event information
Start Date: Wed 19 Feb 2020
Timings: 1.30pm - 7.30pm
Venue: Four Seasons Hotel Cairo at Nile Plaza, 1089 Corniche El-Nil, Garden City, Cairo, Egypt
Overview
The role of the general counsel and senior in-house advisors is in a constant state of change and expansion. Increasingly, counsel are being tasked with defending against cyber threats, tax issues, owning disputes and ensuring compliance with an ever-growing array of regulations – all the while taking ownership of the day-to-day legal challenges which directly affect the bottom line of the business.
The Legal 500's GC Summit Egypt invites the most esteemed in-house counsel from the country's most prolific companies to discuss their changing roles as in-house leaders and the challenges, issues and opportunities they are facing in 2020 and beyond. Between comprehensive panel discussions and the opportunity to meet and engage with fellow in-house counsel, GC Summit Egypt promises to be a practical, forward-looking event bringing together the country's top legal minds.
Agenda
Panels at the event will address, among other topics:
Dispute resolution – The concept of dispute resolution in Egypt is informed by a number of recent legislative developments and new trends, including the willingness of Egyptian courts to continue to move towards a more arbitration-friendly stance. This panel will discuss what impact such changes will have on lawyers working to resolve disputes in the Egyptian jurisdiction, and the opportunities and challenges this environment represents.
International taxation and transfer pricing – Navigating the complex field of international taxation and transfer pricing may pose significant problems for in-house counsel. This panel will highlight perspectives from both in-house and private practice legal spheres as to the most effective approaches.
Competition law and PPP – Limiting the manipulation of markets and anti-competitive behavior by businesses is a key concern for the government, lawyers and business professionals across Egypt. The applicable design and enforcement of competition law in Egypt will be discussed in detail during this panel, as well as common challenges and solutions related to the practice area as proposed by a panel of experts.