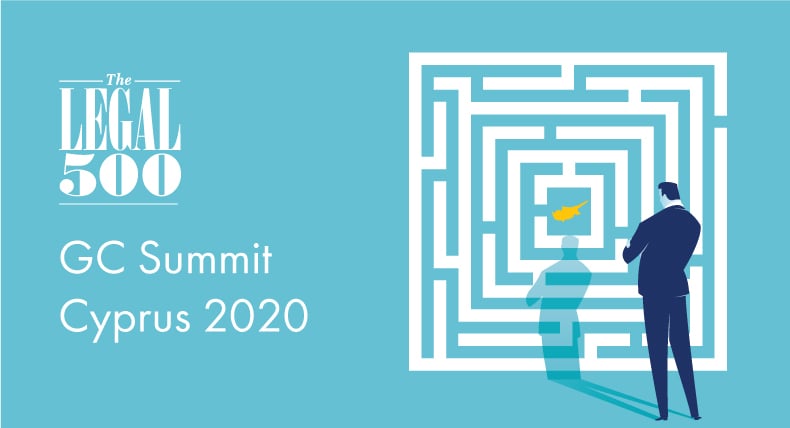 Event information
Date: Thu 20 Feb 2020 Time: 8.30am-2.00pm Venue: The Landmark Nicosia, 98 Arch.Makarios III Avenue, Nicosia, Cyprus
Venue: The Landmark Nicosia, 98 Arch.Makarios III Avenue, Nicosia, Cyprus
Overview
The Legal 500 is delighted to formally announce the inaugural GC Summit Cyprus. February 20th 2020 will see around 80 leading legal minds in Cyprus come together at the Landmark Nicosia to discuss the pressing issues facing in-house counsel today, such as how they have successfully handled crises and how this will inform their approach to the challenges of the future. Sponsored by Dr. K.Chrysostomides & Co, Harris Kyriakides and Elias Neocleous & Co, the event will cover a diverse range of topics, including corporate restructuring, alternative dispute resolution and the future of the bar association in Cyprus. Drawing on the vast experience of our highly accomplished speakers, this event will provide practical, hands-on advice to in-house counsel aiming to reach the next level of their professional development.
Agenda
GC Summit Cyprus 2020
8.30am
Registrations
9.00am
Opening remarks
9.10am
Panel I: Alternative dispute resolution with Cyprus' new Civil Procedure Rules

Cyprus faces the reality of a revolution in its civil procedure rules in the near future. This will have major ramifications throughout the legal sector but, in particular, alternative dispute resolution may now become widespread as procedures are standardised. In this panel we will be discussing how Cypriot in-house lawyers can adapt to this new form of dispute resolution, as well as the major advantages and disadvantages of this approach.

10.00am
Panel II: Corporate Restructuring

Corporate restructuring is a complex and highly detailed endeavour in any jurisdiction, but conducting such a project in Cyprus poses its own challenges due to the complex legal and tax system of the country. This expert panel we have put together will discuss what is needed to successfully navigate this demanding issue.

10.50am
Coffee Break
11.05am
Panel III: The new reality of negative interest and its effects on Cyprus companies

With deposit rates reaching an all-time low in Cyprus in late 2019, is negative interest the new normal for the Cypriot financial system and, by extension, its business environment? If so, it will have major implications for the business strategy of companies across the entire breadth of the Cypriot economy. This panel will discuss whether negative interest rates are a given, and what prudent measures in-house counsel should make to safeguard their businesses if this proves to be the case.

11.55am
Panel IV: Contractual Clauses Revisited

Specific contract clauses can make or break a client's case. With this in mind, the panel will engage in a robust discussion of what in-house counsel in Cyprus should take into consideration at the time of drafting a contract, particularly against the backdrop of judicial interpretation.

12.45pm
Closing remarks
1.00pm
Buffet Lunch
Speakers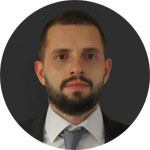 Nicolas Kyriakides, partner, Harris Kyriakides
Partner and Head of the firm's Banking & Finance and Insurance Law Departments, Nicolas Kyriakides is one of Cyprus's most celebrated young commercial lawyers and academics. He is known as widely internationally as he is domestically: he is regularly involved in projects with the leading banking, finance and insurance brands in Cyprus, as well as foreign equivalents globally in relation to their Cypriot operations; and in addition to a doctorate from the University of Oxford with Professor Adrian Zuckerman, he is a two-time Master of Laws with qualifications from UCL and New York University.
Nicolas's work encompasses the full range of insurance issues – clinical and professional negligence, motor accidents and employers' and public liability. He advises both claimants and defendants (more common in Cyprus) so has a 360-degree view of the issues that arise on both sides of the equation, from which all his clients benefit. He also supervises teams advising insurance companies and banks on regulatory and compliance issues.
---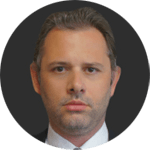 Michael Kyriakides, partner, Harris Kyriakides
Michael Kyriakides is a partner and head of the corporate department at Harris Kyriakides. He is a member of the firm's board of directors. Recommended by The Legal 500 2018, in commercial corporate and M&A and in EU and competition, Who's Who Legal and Chambers & Partners, Michael's practice covers the full range of company and commercial litigation, arbitration and advisory work. His commercial, solutions-based approach is sought out by clients around the world to resolve some of their most complex and sensitive matters in domestic and international litigation. His expertise focuses on cases involving commercial issues arising in the banking and financial services, company and insolvency sectors and shareholders disputes. He has extensive experience in cases involving international litigation or arbitration, interim injunctions, equity investments, cross-border mergers/acquisitions, corporate restructuring and large asset finance transactions in Europe.
---
Dr Anna Plevri, assistant professor, University of Nicosia
Dr Anna Plevri was born in Greece and obtained a law degree (LLB) (Hons) (2002) from the Law School of Aristotle University of Thessaloniki (Greece). From the same law school, she has also acquired a postgraduate diploma (LLM) (Hons) in civil, civil procedural and labour law (2006) and a doctorate (Hons) (2014) on civil procedural law. Both for the above LLM and PhD, she was honoured with the State Scholarships Foundation Fellowship (SSF).
In addition, she has obtained another LLM in international law (2016) from the law department of the University of Thrace (Greece). Thus, she has been trained in various law and ADR abroad, such as in Italy (2010), in Germany (2009, 2015), in the United Kingdom (2011, 2017), in Switzerland (2014), in the USA (2014, 2015) and in Dubai (Negotiation Training 2017).
She is a certified mediator on civil, commercial, family, workplace Disputes and ODR, a certified mediator's trainer (Adr-Odr International) and an arbitrator (Adr-Odr International, MCIArb, WMO). She is a member of the Mediator's Registry of both the Greek and Cypriot Ministries of Justice and the Cyprus representative of Adr-Odr International. She is also a member of International Law Association, Cypriot Branch and the Chartered Institute of Arbitrators.
---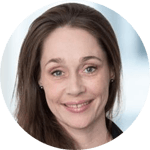 Sara Gunnervik, director, office managing director Larnaca, KENDRIS
Sara Gunnervik has worked with corporate law and corporate governance in Cyprus since 2003. Over the years she has worked for precious law firms as well as corporate service providers. Sara has long experience with leading and participating various kinds of cross border transactions such as corporate reorganisations and structuring as well as international financing. Sara was Head of Legal of two international service providers in Cyprus for a decade, and thereafter went on to be Director of Client Services with TMF Administrative Services in Cyprus before joining and forming KENDRIS (Cyprus) Limited which she now manages. Sara has a strong practical experience and understanding of business practices, needs and commerce.
---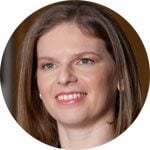 Anna Rossides, Partner, Chrysostomides
Partner Anna Rossides is a member of the firm's Corporate and Commercial Department, and regularly advises on corporate and commercial transactions involving Cyprus vehicles, especially acquisitions, joint ventures, corporate restructurings, secured project financing and securitisation. She has considerable experience in multi-million IPO transactions on regulated and unregulated markets (such as AIM), and foreign stock exchanges (including the LSE, Toronto SE and Frankfurt SE) and in listings of loan notes and GDRs on such markets. Anna is also recognised for her strong expertise in the area of Competition law, frequently assisting prestigious clients in diverse industries on challenging competition and antitrust matters and representing corporate clients before the Cyprus Commission for the Protection of Competition.
---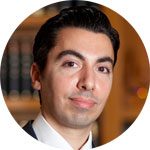 George Ioannou, Partner, Chrysostomides
Partner George Ioannou has significant experience in transactions support and is highly specialised in the provision of tax advice, international tax planning and the application of double tax treaties, wealth planning for high net worth individuals, cross border mergers, mergers of Cyprus companies, transfers of corporate seat, preparation of legal capacity opinions and due diligence reports. His clients include companies listed in European and US stock exchanges, multi-jurisdiction groups of companies and ultra-high net worth individuals.
---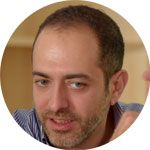 Yiannis Gavrielides, CEO, Covve
Yiannis Gavrielides is the CEO of Covve, a technology start-up, innovating in the area of contact and relationship management.
Yiannis is also founder and Director of Invelopment Partners, a company which invests in talented individuals and supports them in building sustainable businesses. Among other companies, he sits on the board of Digital Tree, the number one online publisher in Cyprus, and Stagedoor the leading theatre discovery app in London.
Previous to entrepreneurship, Yiannis worked in the International Division of Eurobank EFG, where he was responsible for projects aiming to improve profits in the bank's subsidiaries. Before banking, he worked in London, initially as a management consultant in Deloitte Consulting, dealing with process reengineering and project management for large international firms, and then as a strategy consultant with L.E.K. Consulting, advising Private Equity clients on strategic projects including business unit formation, acquisition strategy and commercial due diligence.
Yiannis holds an MEng in Chemical Engineering from Imperial College London.
---
Lior Oren, Senior Partner, Erdinast, Ben-Nathan, Toledano & Co.
Lior Oren is a Senior Partner in the Corporate and M&A Department of Erdinast, Ben-Nathan, Toledano & Co., Advocates, one of Israel's leading law firms. With over 17 years of experience, his practice is focused on cross-border M&A, private equity transactions, corporate finance and tech-driven investment transactions. Lior also heads the firm's East Asia practice and represents ventures aspiring to develop their businesses in East Asia, as well as Asian investors acting in Israel. Lior is consistently ranked as a Market Leader by international ranking organisations.
---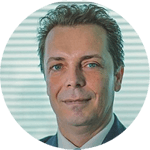 Michael Pelosi, legal counsel, Elias Neocleous & Co
Michael has over 24 years' experience advising international corporate clients and government departments in complex commercial and cross border transactions, international arbitrations and litigation relating to; financial instruments, investment agreements, infrastructure and construction projects, joint venture projects, real estate development and financing, corporate governance and regulatory investigations.
Michael has advised and guided multi-national and corporate clients from a diverse range of industries, including financial services, construction, energy and infrastructure, mining, manufacturing, telecommunications, insurance and hospitality.
---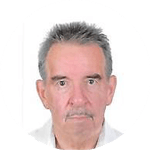 Leslie G Manison
Leslie Manison was born, raised, and educated in Melbourne, Australia. He graduated from Melbourne and Monash Universities with degrees in commerce and economics. From 1970 to 1989 he was a member of staff of the International Monetary Fund including participating in a mission that rescued the United Kingdom from bankruptcy in 1976. Thereafter until 2009,he worked as an adviser to various ministers in the Cyprus Ministry of Finance. And from 2009 to 2014 Leslie was a senior adviser in the Central Bank of Cyprus. He now works as an independent economist, but also happily spends time jogging and blogging.
---
Andrea Kallis Parparinou, partner, Elias Neocleous & Co
Andrea is a partner in the corporate and commercial and banking and finance departments of Elias Neocleous & Co LLC and deals mostly with international clients and transactions involving entities with foreign interest. Andrea advises on matters relating to commercial laws, employment policies restructurings and reorganisations, corporate governance and structures, global insurance matrixes and contract drafting. Andrea has worked closely with international law firms in order to advise and guide them on regulatory and technical matters under Cyprus law whilst coordinating various teams around the world to achieve structured and full compliance with the relevant laws relating to transactions. Andrea has been involved in the due diligence of high profile acquisitions as well as acting as counsel for bidding teams in procurement ventures. Andrea is a member of the Cyprus Bar Association and is also on the Board of Directors of The Cyprus Symphony Orchestra.
---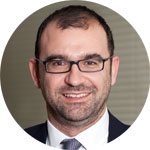 George Mountis, Co-Managing Partner, Chrysostomides
George Mountis is Co-Managing Partner and head of the firm's Litigation and Dispute Resolution Department. He has a leading role in the major high-profile commercial and corporate litigation cases undertaken by the firm, such as shareholders disputes, multi-million commercial and corporate fraud, injunctions and insolvency proceedings.
He has extensive expertise in commercial agreements, and is also responsible for the firm's Competition Law practice.
George has a central role in the firm's arbitration and mediation practice. As a Fellow of the Chartered Institute of Arbitrators FCiArb, he has acquired significant experience in this area, both as a legal adviser and counsel, as well as an arbitrator. He is a CEDR Accredited Mediator and, as such, helps many clients of the firm resolve individual, corporate and other types of claims and disputes amicably.
---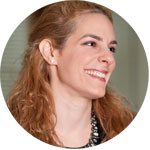 Victoria-Zoi Papagiannis, Partner, Chrysostomides
Victoria-Zoi is a Partner in the firm's Litigation and Dispute Resolution Department. Her practice focuses mainly on high-value, complex commercial and corporate litigation and arbitration, primarily with an international or multijurisdictional aspect, and she has extensive experience in the issuance of injunctive relief, including freezing, disclosure, search and anti-suit interim injunctions, in support of both domestic and international, court and arbitral proceedings (both ad hoc and institutional). She has successfully represented legal entities and HNW individuals in the context of complex and high-value corporate and commercial cases involving fraud, misrepresentation, breach of contract, breach of fiduciary duties, fraudulent transfers, negligence and breach of IP rights. She also regularly advises on issues pertaining to the recognition and enforcement of foreign court judgments and arbitral awards in Cyprus. Since 2011, she is CEDR-certified Mediator.
---
Dorina Papadimitriou, international business activities and financial services legal division director, Hellenic Petroleum Group
Dorina Papadimitriou is the international business activities and financial services legal division director at Hellenic Petroleum Group, advocate (Supreme Court level) and member of the Athens Bar Association. She has graduated from the National and Kapodistrian University of Athens, School of Law, Bachelor of Laws and the University of Liverpool UK, Master of Laws (LLM) in International Business Law (Distinction). She served as a legal adviser from 1994 to 1998 at Public Petroleum Corporation and from 1998 onwards at Hellenic Petroleum SA.
---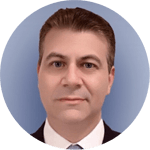 Antonis Houry  Eurobank Cyprus, Manager, Strategy and Business Development, Wealth Management
Dr Antonis Houry is the Strategy and Business Development Manager at Eurobank Cyprus Wealth Management Unit. He joined Eurobank Cyprus in 2011, having previously worked at Citigroup and Commerzbank in London where he specialised in complex derivatives and structured products. He has extensive experience in Wealth and Asset Management and Investment Funds (UCITS and AIFs). Antonis holds a PhD in Quantitative Finance, an MSc in Communications and Signal Processing and a BEng in Electrical and Electronic Engineering, all from Imperial College London. He is a holder of the CySEC Advanced Examination Certificate. He is also a member of the Chartered Institute for Securities & Investment (CISI) and of the Cyprus Investment Funds Association (CIFA). He is the Chairman of the FinTech Committee of CIFA.
---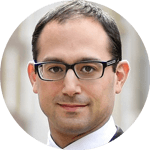 Marcos Dracos, Barrister, One Essex Court
Marcos Dracos undertakes a broad range of commercial work with emphasis on international arbitration, civil fraud, and CIS-related litigation. He has extensive experience appearing as counsel in international arbitration disputes (on his own or as part of a team) and he also sits as an arbitrator.
Marcos can advise on all aspects of English and Cypriot commercial law. He has full rights of audience in England and Cyprus and, in addition to his arbitration work, he frequently appears before courts in both jurisdictions. In Cyprus, he has acquired particular experience acting in shareholder disputes, civil fraud claims, freezing order and disclosure applications. He also has experience appearing as an expert witness on English and Cypriot law in foreign courts.
---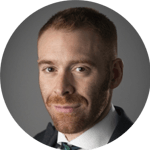 John Yianni, Barrister, The 36 Group
London born English-Cypriot, John was Called to the Bar of England and Wales in 2014 and is a practising barrister having taken tenancy at The 36 Group.
John has a specialist Commercial, Chancery and Corporate Practice. Prior to commencing his legal career John established and operated his own businesses. It is his entrepreneurialism combined with a commercial work ethic that enables John to give Counsel to a diverse client group.
He has a wide-reaching and diversified domestic and international client base who choose to instruct him for his pragmatism and ability to apply his legal expertise within any given commercial scenario, however complex the problem might be. The reputation John has gained, at least in part, stems from a fiercely meticulous and tactical approach towards any case he is involved with, whilst maintaining a sensible balance when commercially advising clients. When appropriate, John can simplify seemingly complicated issues and cut through the heart of a point when advising and representing clients in court or on paper.
In association with...

Established in 1976, Harris Kyriakides LLC has grown over the years into the largest law firm in Larnaca and one of the largest law firms in Cyprus. The development of the firm has always been founded on principles of integrity, professionalism and on adhering to the highest standards of excellence. At the same time, the firm remains dynamically and consistently adaptive and responsive to evolving clients' needs, continuously updating technologies and modern practices to be able to do so.
The firm employs more than 30 lawyers and in total more than 80 professionals. It is structured in 16 separate departments, namely Administrative and Public Law, Banking and Finance, Competition, Procurement and Regulatory, Corporate and Commercial advisory, Corporate Dispute resolution, Data Protection and Cyber Law, Debt Collection, Intellectual Property, Insurance and Personal Injury, Private Client (Trusts, Funds, Estate, Matrimonial), Private Client (Citizenship and residence), Real Estate, Employment, Sanctions, Anticorruption & AML, Shipping & Admiralty and Tax. Each team, which consists of lawyers and paralegals, specialises on a specific area of the law and, where necessary, co-operates in matters which require a multi-disciplinary focus.
The firm provides advisory services and representation in transactional work (from simple to quite complex multinational transactions) and dispute resolution, including heavy-weight disputes with international elements. It has accumulated extensive experience and significant expertise in dealing with the multifaceted complexities of litigation and transactions nationally and internationally and across a wide variety of market sectors. The firm covers the whole territory of Cyprus and serves international and local private clients, businesses, organisations, charities and institutions. Its clientele includes several governments, governmental organisations, national and multinational companies, as well as high-net-worth individuals and family offices.
Harris Kyriakides LLC is a member of, among others, the Cyprus Bar Association (CBA), the International Bar Association (IBA), the Cyprus Chamber of Commerce and Industry, the Larnaca Chamber of Commerce and Industry, Cyprus-Bulgarian Business Association (CBBA) and the Cyprus-Ukrainian Business Association (CUBA).

Elias Neocleous & Co LLC is among the largest firms in South East Europe and the Eastern Mediterranean, with more than 140 lawyers and tax consultants. All are English-speaking and members of staff speak most European languages, as well as major Asian languages. The firm is generally regarded as a regional leader, with a particular forte in cross-border work, advising international clients on all aspects of Cyprus and European law and handling the largest and most demanding cross-border assignments.
Operating out of offices in the three main business centres of Limassol, Nicosia and Paphos, with international offices in key centres of Prague, Budapest, Kiev and Brussels, the firm has strategic and geographic coverage.
Leveraging specialist departments and lawyers practicing in banking and finance; financial services; corporate and M&A; tax planning and advanced business structuring; private client and trusts; insolvency and restructuring; employment; EU and competition; immigration; IT and data protection; intellectual property; admiralty and shipping; real estate; energy; and litigation and dispute resolution, Elias Neocleous & Co has the staff strength and depth of knowledge to efficiently meet the fast-paced modern demands of our clients in all their national and cross border commercial transactions and disputes.

Chrysostomides is a leading independent Cyprus law firm, established in 1981. Now one of the largest law firms in Cyprus, with a team of around 80 legal experts and paralegals, we serve both local and international clients from our Nicosia and Limassol offices. Our work extends across a wide range of practice areas and industry sectors, and our clients range from multinational corporations to private companies and individuals from a variety of jurisdictions and backgrounds. Our lawyers focus on each client's specific requirements and circumstances and provide customised, comprehensive services and workable solutions.
The quality of our work has long been acknowledged and recognised by clients, who often recurrently seek our advice and support, and international legal directories alike, where Chrysostomides has been consistently ranked among the top firms in Cyprus for our main and key areas of practice. Our lawyers are also listed among the leading practitioners, according to their respective specialisation.
Our firm is the exclusive Cyprus member to leading independent law and multi-discipline professional associations, Lex Mundi and World Services Group, respectively. These memberships and our regular cooperation with major international law firms offer clients access to worldwide legal resources and give it the ability to deliver streamlined, multi-jurisdictional solutions.