Event information
Start Date: Wed 12 Feb 2020
Timings: 1.00pm-7.30pm
Venue
Jumeirah Frankfurt, Thurn-und-Taxis-Platz 2, 60313 Frankfurt am Main, Germany
Overview
Undoubtedly arbitration remains an attractive choice for dispute resolution in Germany, and the country is steadily gaining in importance as a place for arbitration. In fact, the current 2018 DIS rules have been drafted with the goal of attracting more international cases. Currently approximately one-third of international arbitrations at the DIS are done in English.
With this in mind, over the past few months a steering committee made up of leading GCs in Germany has been brainstorming the most relevant topics in the German dispute resolution market today. Focusing in particular on arbitration, the committee members have been putting their heads together and have been asking themselves: Does arbitration deliver? What are some of the strategic rationales for initiating arbitration? What about document production for arbitration proceedings in the digital age, or lessons learnt from M&A disputes in arbitration? On 12 February 2020 The Legal 500 Commercial Arbitration Summit Germany is taking place in Jumeriah Frankfurt and will address these questions and many others.
Agenda
Commercial arbitration summit Germany 2020
1.00pm
Registration and lunch
1.30pm
Opening remarks: Dr Michael Kremer, LLM (Tulane), partner, Clifford Chance
1.35pm
Keynote: Timo Matthias Spitzer, Head of Legal CIB Germany, Austria and Switzerland, LLM (Wellington)
1.50pm
Getting the arbitration started

The old contrast between arbitration and litigation: are specialised commercial chambers at state courts changing the game?
Costs (material and immaterial), chances of success and the eventual gain: how to measure them and what impact does third-party funding really have concerning these issues?
The logistics of initiating arbitration proceedings (planning, choice of counsel, costs, impact on business) – some practical considerations

Moderator
Anna Bauböck, Editor, The Legal 500 Deutschland

Speakers
Dr Daniel Busse, LLM (Columbia University), founder and partner, Busse Disputes

Miranda Mako, Legal Counsel, Mondi Group

2.40pm
The arbitration 'promise of quality' – does arbitration deliver? – Choosing the 'right' arbitral rules and seat of the arbitration (enforcement and other issues)

Arbitrator selection and the "quality of arbitrators" (tools, in-house and external counsel roles and appointment mechanisms)
Structuring the arbitration process to allow for further efficiency and cost-saving (expedited proceedings, bifurcation and other tools)

Moderator
Jan Erik Spangenberg, founder and partner, MANNER SPANGENBERG

Speakers
Hans David Hahn, head of legal, compliance and insurance,
AREVA GmbH

James Menz, JD senior expert litigations, group global litigation, Bombardier Transportation

Jan Heiko Koehlbrandt, senior counsel EMEA, ADM Germany GmbH

3.35pm
Coffee Break
3.40pm
Document production in the digital age – IBA Rules v. Prague Rules – prevalence and necessity of document production in continental European arbitration proceedings

Data protection rules in the context of arbitration, particularly document production – practical challenges (cloud solutions)
New legal technological developments concerning arbitration and cybersecurity concerns, eg document production

Moderator
Dr Anke Meier, LLM Rechtsanwältin (Lawyer), Attorney-at-law (NY), partner, Noerr

Speakers
Elizabeth Hincapié H, LLM senior legal counsel, LEICA

Sasha Borovik, general counsel, DataGuard

4.30pm
M&A disputes in arbitration: lessons learned – Harmony of dispute settlement provisions (expert determination, negotiation clauses, and arbitration)

Strategies, protocols and provisions aiding the preparation for potential M&A disputes, eg securing evidence
Typical legal issues in M&A disputes and consequences for future drafting

Moderator
Tim Schreiber, LLM (London), partner, Clifford Chance

Speaker
Dr Ramona Schardt, LLM (Virginia), senior legal counsel,
Siemens Energy

Dr Elmar Schweers, head of legal, RWE Power AG

Dr Clemens Vidal, head of legal, deputy general counsel EMEA, Olympus Europa SE & Co KG

5.20pm
Fireside chat: Clifford Chance

In this informal interview, Moritz Keller will interview Glenn Baumgarten, a specialist in litigation from the Group Headquarters of Deutsche Telekom AG. Our interviewer will have a unique opportunity to uncover Glenn's stories and ideas related to some of the topics covered during the day by the panellists. As with any conversation, a fireside chat is engaging only when it involves everyone from the audience. So get your questions ready and take part in the conversation.

5.40pm
Closing remarks: Dr Michael Kremer, LLM (Tulane), partner, Clifford Chance
5.50pm
Drinks and canapes
Speakers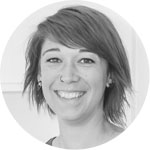 Anna Bauböck, Editor, The Legal 500 Deutschland
Anna joined the The Legal 500 in 2012 as a researcher/writer for The Legal 500 Deutschland. After researching various practice areas not only in the German but also the US, EMEA and Latin American legal markets – making use of her bilingual German and English as well as advanced Spanish language skills –, she acted as Deputy Editor on the Legal 500 Deutschland for a year before being promoted to Editor of the German-language guide in 2015. Anna has spent a considerable amount of her time visiting firms and gaining extensive market knowledge across all major cities in Germany. Before her career at The Legal 500, she spent some years in academic research: After an initial degree in Anthropology, she continued her academic studies with an MA in Spanish, Portuguese and Latin American Cultural Studies and an MSc in Migration, Mobility and Development. At the same time, she completed internships at NGOs and an international think tank, and worked as a market and policy researcher for a research centre specialising in Japanese clients.
---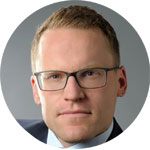 Hans David HAHN, Head of Legal, Compliance & Insurance, AREVA GmbH
Hans David Hahn is an international commercial lawyer working for French-owned nuclear energy company AREVA, which specializes in the construction of nuclear power plants. Educated and trained in Germany and England, Hahn has nine years' experience working in an international surrounding, including in management and leadership positions. His main area of work currently evolves around contract bidding, drafting and negotiation, which is accompanied by the respective claim management and dispute resolution towards customers, suppliers and business partners (consortium/JV). He has dealt with overarching issues of competition and anti-trust law and has well founded knowledge in questions of IP and liability law, and has a special interest in international commercial arbitration.
---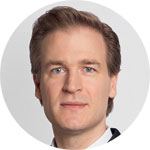 James Menz, Attorney-at-Law, Bombardier Transportation
James Menz is a Senior Litigation Expert in Bombardier Transportation's Global Litigation Group. The group handles the company's worldwide dispute resolution proceedings. James has some fifteen years of experience with complex cross-border disputes.
He previously practised international arbitration, litigation, and competition law with international law firms in Zurich and New York. His practice focused on complex construction, engineering, and projects disputes, as well as arbitrations in the pharmaceutical and biotechnology sector, and involving distribution and licensing agreements. From 2016-2018, James was Deputy Secretary-General and Head of Case Management at the German Arbitration Institute (DIS), where he supervised hundreds of arbitration and ADR proceedings and served on the drafting committee for the revised 2018 DIS Arbitration Rules.
---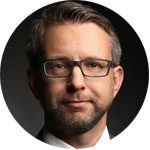 Jan Heiko Koehlbrandt, Senior Counsel EMEA, Archer Daniels Midland Company (ADM)
Jan Heiko Koehlbrandt, LL.M., is a Senior Counsel EMEA for Archer Daniels Midland Co., one of the world's largest agricultural processors and food ingredient providers, with approximately 40,000 employees serving customers in nearly 200 countries.
He advises both the food & agricultural processing activities in the EMEA region and the global commodity trading units in all areas of commercial law (incl. M&A and joint venture activities), but with a special focus on dispute resolution, particularly commercial arbitration.
He studied law at the universities of Hamburg (Germany) and Norwich (England) with a focus on international business law. He is admitted to the German bar and has extensive knowledge of and experience in the food, agri-processing and mineral oil industry and the maritime and commodity business, both from the legal and commercial perspective, all of which he has gained through various positions at a major international oil company, a specialized transportation finance bank, a major liner shipping company and law firms in Germany, England and the United States.
He also acts regularly as arbitrator in international commercial disputes under the auspices of various arbitration institutions.
---
Miranda Mako, Legal Counsel, Mondi Group
Miranda Mako is a quadri-lingual (English, German, French, Hungarian) dual-qualified lawyer (England & Wales and New York) with over five years of expertise in both civil and common law. She is a legal counsel for Mondi Group, a global leader in packaging and paper with around 26,000 employees and operations across more than 30 countries. Miranda is a member of a team of legal specialists responsible for engineered materials and consumer flexibles. Miranda is an advisor on cross-border transactions, R&D projects, dispute resolution (arbitration/litigation), data privacy and competition compliance matters.
---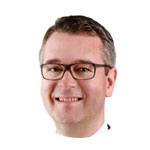 Tim Schreiber, Partner, Clifford Chance Deutschland LLP
Tim is a Partner at Clifford Chance's Munich office. He represents States and private clients in national and international arbitration proceedings, civil litigations, and in expert- and mediation proceedings. Tim frequently advises on M&A- and joint venture related disputes, on litigious energy and engineering matters, and on commercial long-term sales contracts. He acted for clients in more than 50 arbitration cases (ICC, LCIA, VIAC, SCAI, DIS, SCC, HKIAC, and Ad Hoc) and in dozens of civil litigations, injunction proceedings, expert determination proceedings, and mediations.
Tim is an alumnus of the London School of International Arbitration at Queen Mary University of London, a lecturer at Frankfurt University for arbitral law, and a member of the SIAC Users Council Germany. He is a co-author for the Kluwer Arbitration Smart Charts, Country Reports for Germany (since July 2010), and a frequent speaker about arbitration-related topics.
Tim also sits as arbitrator.