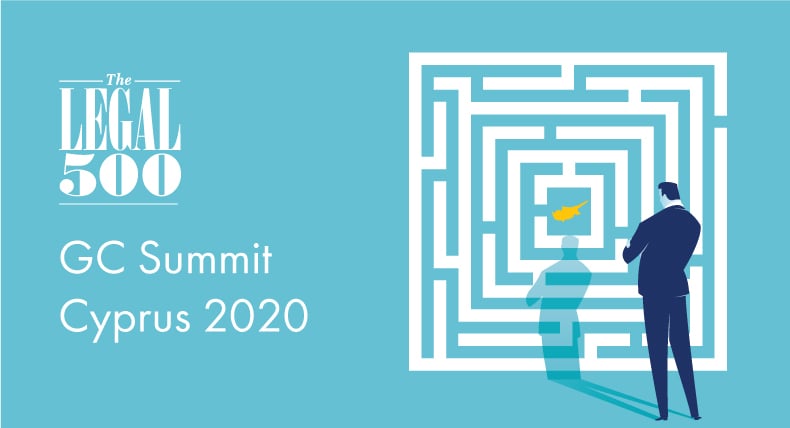 Event information
Start Date: Thu 20 Feb 2020
Timings: 8.30am-1.00pm
Venue
The Landmark Nicosia, 98 Arch.Makarios III Avenue, Nicosia, Cyprus
Overview
The Legal 500 is delighted to formally announce the inaugural GC Summit Cyprus. February 20th 2020 will see around 80 leading legal minds in Cyprus come together at the Landmark Nicosia to discuss the pressing issues facing in-house counsel today, such as how they have successfully handled crises and how this will inform their approach to the challenges of the future. Sponsored by Dr. K.Chrysostomides & Co, Harris Kyriakides and Elias Neocleous & Co, the event will cover a diverse range of topics, including corporate restructuring, alternative dispute resolution and the future of the bar association in Cyprus. Drawing on the vast experience of our highly accomplished speakers, this event will provide practical, hands-on advice to in-house counsel aiming to reach the next level of their professional development.
Agenda
GC Summit Cyprus 2020
8.30am
Registrations
9.00am
Opening remarks
9.10am
Panel I: Alternative dispute resolution with Cyprus' new Civil Procedure Rules

Cyprus faces the reality of a revolution in its civil procedure rules in the near future. This will have major ramifications throughout the legal sector but, in particular, alternative dispute resolution may now become widespread as procedures are standardised. In this panel we will be discussing how Cypriot in-house lawyers can adapt to this new form of dispute resolution, as well as the major advantages and disadvantages of this approach.

10.00am
Panel II: Corporate Restructuring

Corporate restructuring is a complex and highly detailed endeavour in any jurisdiction, but conducting such a project in Cyprus poses its own challenges due to the unique legal system of the country. This expert panel we have put together will discuss what is needed to successfully navigate this demanding issue.

10.50am
Coffee Break
11.05am
Panel III: The new reality of negative interest and its effects on Cyprus companies

With deposit rates reaching an all-time low in Cyprus in late 2019, is negative interest the new normal for the Cypriot financial system and, by extension, its business environment? If so, it will have major implications for the business strategy of companies across the entire breadth of the Cypriot economy. This panel will discuss whether negative interest rates are a given, and what prudent measures in-house counsel should make to safeguard their businesses if this proves to be the case.

11.55am
Panel IV: Contractual Clauses Revisited

The changes in the Cypriot legal landscape over the next decade will have tangible effects on contracts and agreements. With this in mind, the panel will engage in a robust discussion of what this will mean for in-house counsel in Cyprus and what to watch out for.

12.45pm
Closing remarks
1.00pm
Buffet Lunch
Speakers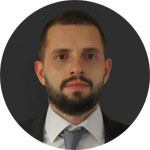 Nicolas Kyriakides, partner, Harris Kyriakides
Partner and Head of the firm's Banking & Finance and Insurance Law Departments, Nicolas Kyriakides is one of Cyprus's most celebrated young commercial lawyers and academics. He is known as widely internationally as he is domestically: he is regularly involved in projects with the leading banking, finance and insurance brands in Cyprus, as well as foreign equivalents globally in relation to their Cypriot operations; and in addition to a doctorate from the University of Oxford with Professor Adrian Zuckerman, he is a two-time Master of Laws with qualifications from UCL and New York University.
Nicolas's work encompasses the full range of insurance issues – clinical and professional negligence, motor accidents and employers' and public liability. He advises both claimants and defendants (more common in Cyprus) so has a 360-degree view of the issues that arise on both sides of the equation, from which all his clients benefit. He also supervises teams advising insurance companies and banks on regulatory and compliance issues.
---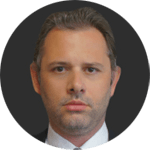 Michael Kyriakides, partner, Harris Kyriakides
Michael Kyriakides is a partner and head of the corporate department at Harris Kyriakides. He is a member of the firm's board of directors. Recommended by The Legal 500 2018, in commercial corporate and M&A and in EU and competition, Who's Who Legal and Chambers & Partners, Michael's practice covers the full range of company and commercial litigation, arbitration and advisory work. His commercial, solutions-based approach is sought out by clients around the world to resolve some of their most complex and sensitive matters in domestic and international litigation. His expertise focuses on cases involving commercial issues arising in the banking and financial services, company and insolvency sectors and shareholders disputes. He has extensive experience in cases involving international litigation or arbitration, interim injunctions, equity investments, cross-border mergers/acquisitions, corporate restructuring and large asset finance transactions in Europe.
---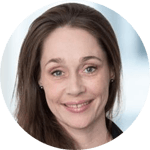 Sara Gunnervik, director, office managing director Larnaca, KENDRIS
Sara Gunnervik has worked with corporate law and corporate governance in Cyprus since 2003. Over the years she has worked for precious law firms as well as corporate service providers. Sara has long experience with leading and participating various kinds of cross border transactions such as corporate reorganisations and structuring as well as international financing. Sara was Head of Legal of two international service providers in Cyprus for a decade, and thereafter went on to be Director of Client Services with TMF Administrative Services in Cyprus before joining and forming KENDRIS (Cyprus) Limited which she now manages. Sara has a strong practical experience and understanding of business practices, needs and commerce.
---
Dr Anna Plevri, assistant professor, University of Nicosia
Dr Anna Plevri was born in Greece and obtained a law degree (LLB) (Hons) (2002) from the Law School of Aristotle University of Thessaloniki (Greece). From the same law school, she has also acquired a postgraduate diploma (LLM) (Hons) in civil, civil procedural and labour law (2006) and a doctorate (Hons) (2014) on civil procedural law. Both for the above LLM and PhD, she was honoured with the State Scholarships Foundation Fellowship (SSF).
In addition, she has obtained another LLM in international law (2016) from the law department of the University of Thrace (Greece). Thus, she has been trained in various law and ADR abroad, such as in Italy (2010), in Germany (2009, 2015), in the United Kingdom (2011, 2017), in Switzerland (2014), in the USA (2014, 2015) and in Dubai (Negotiation Training 2017).
She is a certified mediator on civil, commercial, family, workplace Disputes and ODR, a certified mediator's trainer (Adr-Odr International) and an arbitrator (Adr-Odr International, MCIArb, WMO). She is a member of the Mediator's Registry of both the Greek and Cypriot Ministries of Justice and the Cyprus representative of Adr-Odr International. She is also a member of International Law Association, Cypriot Branch and the Chartered Institute of Arbitrators.
In association with...

Established in 1976, Harris Kyriakides LLC has grown over the years into the largest law firm in Larnaca and one of the largest law firms in Cyprus. The development of the firm has always been founded on principles of integrity, professionalism and on adhering to the highest standards of excellence. At the same time, the firm remains dynamically and consistently adaptive and responsive to evolving clients' needs, continuously updating technologies and modern practices to be able to do so.
The firm employs more than 30 lawyers and in total more than 80 professionals. It is structured in 16 separate departments, namely Administrative and Public Law, Banking and Finance, Competition, Procurement and Regulatory, Corporate and Commercial advisory, Corporate Dispute resolution, Data Protection and Cyber Law, Debt Collection, Intellectual Property, Insurance and Personal Injury, Private Client (Trusts, Funds, Estate, Matrimonial), Private Client (Citizenship and residence), Real Estate, Employment, Sanctions, Anticorruption & AML, Shipping & Admiralty and Tax. Each team, which consists of lawyers and paralegals, specialises on a specific area of the law and, where necessary, co-operates in matters which require a multi-disciplinary focus.
The firm provides advisory services and representation in transactional work (from simple to quite complex multinational transactions) and dispute resolution, including heavy-weight disputes with international elements. It has accumulated extensive experience and significant expertise in dealing with the multifaceted complexities of litigation and transactions nationally and internationally and across a wide variety of market sectors. The firm covers the whole territory of Cyprus and serves international and local private clients, businesses, organisations, charities and institutions. Its clientele includes several governments, governmental organisations, national and multinational companies, as well as high-net-worth individuals and family offices.
Harris Kyriakides LLC is a member of, among others, the Cyprus Bar Association (CBA), the International Bar Association (IBA), the Cyprus Chamber of Commerce and Industry, the Larnaca Chamber of Commerce and Industry, Cyprus-Bulgarian Business Association (CBBA) and the Cyprus-Ukrainian Business Association (CUBA).

Elias Neocleous & Co LLC is among the largest firms in South East Europe and the Eastern Mediterranean, with more than 140 lawyers and tax consultants. All are English-speaking and members of staff speak most European languages, as well as major Asian languages. The firm is generally regarded as a regional leader, with a particular forte in cross-border work, advising international clients on all aspects of Cyprus and European law and handling the largest and most demanding cross-border assignments.
Operating out of offices in the three main business centres of Limassol, Nicosia and Paphos, with international offices in key centres of Prague, Budapest, Kiev and Brussels, the firm has strategic and geographic coverage.
Leveraging specialist departments and lawyers practicing in banking and finance; financial services; corporate and M&A; tax planning and advanced business structuring; private client and trusts; insolvency and restructuring; employment; EU and competition; immigration; IT and data protection; intellectual property; admiralty and shipping; real estate; energy; and litigation and dispute resolution, Elias Neocleous & Co has the staff strength and depth of knowledge to efficiently meet the fast-paced modern demands of our clients in all their national and cross border commercial transactions and disputes.

Chrysostomides is a leading independent Cyprus law firm, established in 1981. Now one of the largest law firms in Cyprus, with a team of around 80 legal experts and paralegals, we serve both local and international clients from our Nicosia and Limassol offices. Our work extends across a wide range of practice areas and industry sectors, and our clients range from multinational corporations to private companies and individuals from a variety of jurisdictions and backgrounds. Our lawyers focus on each client's specific requirements and circumstances and provide customised, comprehensive services and workable solutions.
The quality of our work has long been acknowledged and recognised by clients, who often recurrently seek our advice and support, and international legal directories alike, where Chrysostomides has been consistently ranked among the top firms in Cyprus for our main and key areas of practice. Our lawyers are also listed among the leading practitioners, according to their respective specialisation.
Our firm is the exclusive Cyprus member to leading independent law and multi-discipline professional associations, Lex Mundi and World Services Group, respectively. These memberships and our regular cooperation with major international law firms offer clients access to worldwide legal resources and give it the ability to deliver streamlined, multi-jurisdictional solutions.