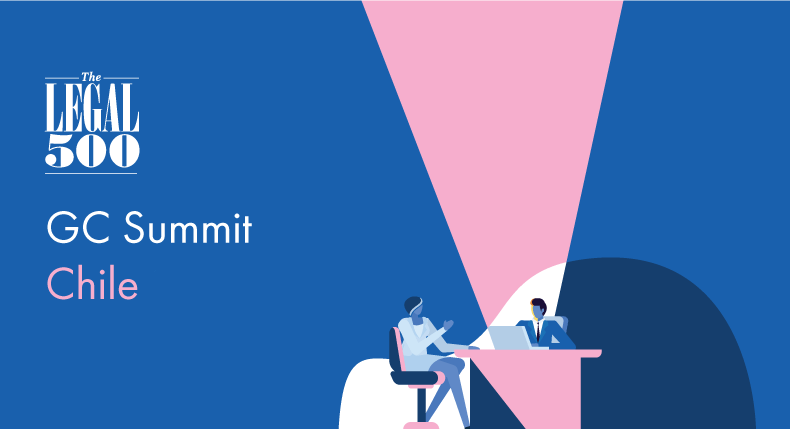 Event information
Event date postponed - Revised date to be released shortly
Venue: Hotel Santiago Mandarin Oriental, Presidente Kennedy Avenue #4601 Santiago, Región Metropolitana, Chile
Overview
The Legal 500 GC Summit arrives in Santiago for the first time to gather the best GC and in-house counsel in Chile. Our goal is to offer outstanding content and develop the most prominent event concerning the areas of disputes, commercial arbitration, corporate criminal responsibility and possible changes and future tax risks in Chile.
During the past decades, Chile has undergone profound changes within its political climate and therefore, regulatory framework. However, recent citizen demonstrations have opened the door to new economic reform which may impact the work of the GC's and in-house legal counsel across all sectors of the nation.
Challenges in areas such as corporate criminal compliance, corporate criminal responsibility, the criminalisation of disproportionate administrations and the future of legal modifications, are only a sample of the topics that legal experts will be discussing during the summit.
It is an excellent opportunity to establish direct contact with more than 90 GC's and legal counsels from Chile while setting the standard for the future of arbitration.

Agenda
GC Summit Chile 2021
1.00pm
Registration and snack lunch
1.45pm
Opening remarks
2.00pm
The New Tax Reality in Chile

In this session, our panel of leading GCs will explore the recent tax reforms in Chile and the challenges they pose for the GCs and legal advisers across a range of sectors. The panel will discuss the impact of the new measures and collectively discuss possible future changes and tax risks

Alex Fischer, partner, Baraona Fischer & Cia
Boris León, compliance leader, Baraona Fischer & Cia
Manuel Alcalde, co-ordinator of tax policies, Ministry of Finance
Herman Bennett, economic consultant and partner, HB Consulting

2.55pm
Corporate criminal compliance: the new crime of unfair administration and what lies ahead after the social out break and the anti-abuse agenda

During this session, the panellists will discuss the current state of corporate criminal responsibility, the impact of the criminalisation of unfair administration and possible future legal modifications. In addition, they will share their opinion on how legal advisers and their teams can adapt to the new regulatory framework and the appropriate strategies a company can use to ensure compliance.

Sebastián Doren, senior associate, Baker McKenzie
Daniel Weinstein, managing counsel, legal, minerals Americas, BHP Billiton
Mauricio Fernandez Montalban, director of money laundering, economic crimes, environmental crime Unit (Ulddeco), Fiscalia Nacional MPChile
Mariana Gómez, Executive Legal Director, Business Support, CredicorpCapital

3.55pm
Coffee Break
4.10pm
Constitutional and regulatory changes in Chile: are businesses at risk? What remedies are available?

Political turmoil since October 2019 has created a wave of public cry for changes to the socioeconomic model of Chile, which could translate to significant regulatory changes, including a potential overhaul of the country's constitution. This session will focus on identifying sectors most impacted by such changes. Also, panellists will be discuss potential legal remedies that can be used to offset negative impacts, and the trade-off between (domestic or international) litigation and relationships with the State and social stakeholders.

Jorge Bofill, partner, Bofill Abogados
Magdalena Strahovsky , G4S Security Services Chile
Ruben Henriquez, legal regulatory affairs manager, Australis Seafoods

5.10pm
The new data regulation in Chile and the realities of privacy and data protection faced by business people and companies in their local and international activities

Our panel of leading GCs will analyse the new standard in personal data protection, the national and international rules that govern data security, and the impact of the new regulations on the commercial and legal operation of the business. This panel will give its verdict on the integration of new technologies such as big data and artificial intelligence and how they manage to maximise efficiency in obtaining information for some businesses, balanced against the higher degree of control required when handling sensitive data – especially across borders

Claudio Magliona, founder and partner, Magliona
Alex Pesso, legal director, corporate affairs manager, Microsoft
Marcela Ortiz, legal manager, Mercado Libre
Marcel Drago, Counselor and Member of the Board of Directors, Council for Transparency

6.10pm
Closing Remarks
6.30pm
Drinks and canapés
Speakers include
Manuel Alcalde
Ministry of Finance
Manuel Alcalde is the Head of Tax Policy in the Chilean Ministry of Finance. He is in charge of the analysis, design and execution of Chile's tax legislation and he leads the government's relationship with the Chilean IRS and the OECD's Committee on Fiscal Affairs. Mr Alcalde is one of the authors of the 2020 Chilean Tax Reform and has negotiated the most recent Tax Treaties subscribed by Chile.
Mr Alcalde is professor of Tax Law at Universidad de Los Andes Law School. He graduated as a lawyer from Universidad Católica de Chile, obtained an LL.M. in International Taxation from New York University Law School, and earned a Master Degree in Tax Administration and Management from Universidad Adolfo Ibáñez Law School. He also completed an advanced professional certificate in law and business at NYU's Stern Business School.
---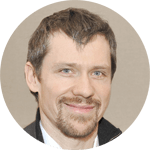 Herman Bennett
HB Consulting
Herman Bennett is an economic consultant specialising in valuations, regulations, and new tech. He has a PhD in Economics from MIT and Ingeniero Comercial from PUC-Chile. Dr Bennett has extensive experience valuing damages, assets, and contracts, and drafting and applying regulations. He is professor of transfer pricing at UAI Law School and has given expert testimony in civil and tax courts, arbitrations, administrative appeals, tax audits (SII), and regulatory price reviews of utility services. He is also an adviser to firms leveraging on new tech, a keynote speaker on blockchain and a mentor at Netmentora (Réseau Entreprendre).
---
Jorge Bofill
Bofill Escobar Silva Abogados
Jorge Bofill is an experienced dispute resolution attorney in the areas of white collar, corporate investigations, civil litigation, international arbitration and mediation.
Mr Bofill was named the Best Lawyers' 2013 Santiago Arbitration and Mediation Lawyer of the Year and has been ranked in the top tiers in the fields of dispute resolution and white collar by Chambers Latin America since 2009. Since 2015, the Chambers Latin America editions have identified Mr Bofill as a leading individual in white collar. Leaders League has recognised Mr Bofill with the same recognition in its 2018 and 2019 editions.
---
Sebastián Doren
Baker McKenzie SpA.
Sebastián Doren is a lawyer with 20 years of experience and member of the criminal litigation and compliance area of Baker McKenzie. He graduated from Universidad Católica, holds a masters in criminal systems and social problems from Universidad de Barcelona and degrees in economic criminal law and criminal procedure reform from Universidad Alberto Hurtado. He has sponsored several economic criminal trials; led internal investigations, training and models of Law 20,393.
---
Marcel Drago
Council for Transparency
A lawyer from Pontificia Universidad Católica de Chile and Master in Public Administration from Harvard, he was proposed as a member of the Board of Commissioners of the Chilean Transparency Council by former President Michelle Bachelet and confirmed by the Senate in October 2014 for six years. On October 2017 he took the position of Chairman of the Board, unanimously elected by the members of its Board, a position held until April 2019. ViceChair of the SPIO (Senior Public Integrity Officers Working Group) OECD. He served as Legislative and Senior Public Policy advisor in the National Congress, having direct participation in legal reforms related to multiple areas: social security, labour, health, elections and constitution, among others. He has 18 years of experience as an international consultant in management and public policies for the Inter-American Development Bank (IDB), the UN and ECLAC, in Latin America and the Caribbean. He was Ministerial Regional Secretary of Housing and Urban Planning of Los Lagos Region and Governor of the Cordillera province. In the same period, he held the position of chief of staff in the Ministry of National Assets. He is a professor at Universidad Adolfo Ibáñez.
---
Alex Fischer
Baraona Fischer & Cia
Alex Fischer heads Baraona Fischer & Cia's tax practice and has been consistently top ranked at international publications for Private Wealth and Tax. He advises domestic and foreign clients in personal and corporate tax planning, tax litigation, mergers and acquisitions, and foreign investment structuring. He stands out for offering innovative tailored solutions by combining tax expertise with international experience in financing and capital markets.
Mr Fischer graduated as a lawyer from Universidad de Chile and earned his LLM from New York University Law School; he also completed an advanced professional certificate in law and finance at NYU's Stern Business School, and the international tax programme at Harvard University Law School.
---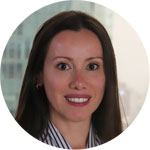 Mariana Gómez
CredicorpCapital
---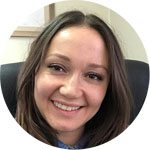 Marcela Ortiz Lagos
Mercado Libre
Marcela is a certified lawyer from Pontificia Universidad Católica de Chile and has a degree in new trends in contracts and damages from the same university.
Marcela worked as a lawyer for Itaú Bank and for seven years she was the prosecutor for Multicaja S.A.
She is an expert in different aspects of the financial sector, especially in payments. Currently, she is the Legal & Government Relations Manager of Mercado Libre Chile.
---
Boris León
Baraona Fischer & Cia
Partner and leader of the tax audit and compliance team at Baraona Fischer & Cia. Mr León is qualified as a commercial engineer (Universidad de Santiago) and an auditor accountant (Universidad Tecnológica Metropolitana), has a masters in tax and management from the Universidad Adolfo Ibáñez and a diploma in taxation from the Universidad de Chile. Prior to Baraona Fischer & Cia, he worked as a group head of large national companies, in the Chilean Internal Revenue Service, was director of tax audit in Carey y Cia, tax and legal partner in KPMG Chile and a partner in EY Chile, in the area of tax consulting and compliance. Boris León is a post-graduate professor at the School of Economics of Universidad de Chile and thesis professor for the masters in tax planning.
---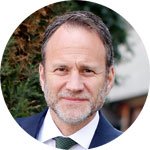 Claudio Magliona
Magliona Abogados
Claudio Magliona has an extensive practice in technology law, intellectual and industrial property, including licensing and software development agreements, data protection and computer crimes. Mr. Magliona also handles government relations and policy matters. Claudio is a college graduate of Law and Social Sciences from Universidad de Chile and LLM in Law, Science & Technology from Stanford Law School. Claudio Magliona is a Professor at Universidad de Chile Law School and former Director of the LLM in Law, Technologies, Telecommunications and Intellectual Property (2012-2016).
---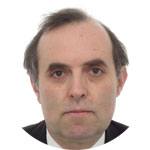 Mauricio Fernandez Montalban
Fiscalia Nacional MPChile
Mauricio Fernandez is the head of the Specialised Unit on Money Laundering, White Collar, Cyber,Environmental and Organised Crimes (acronym "ULDDECO") of the Public Presecutor Office. Mauricio has 28 years of experience in corporate and criminal law in the public and private sector and is a certified lawyer of the Pontificia Universidad Católica de Chile and since January 2002 is the Public Prosecutor at the National Level. He joined the Prosecutor's Office as an advisory lawyer to the former National Prosecutor, Guillermo Piedrabuena, where he later served as head of the International Affairs Unit of the Prosecutor's Office.
---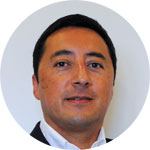 Rubén Henríquez Núñez
Australis Food
Rubén Henríquez is a lawyer from Pontificia Universidad Católica de Valparaíso, from where he graduated top of his class. He earned his Master's degree at the same university and a post-graduate diploma in Environmental Regulation from Pontificia Universidad Católica de Chile. Rubén is currently pursuing a Master's Degree in Business Compliance at Universidad Complutense de Madrid. He began his professional career in the litigation area of law firm Cariola, Díez Pérez – Cotapos, then joined Grupo Saesa, a holding of companies dedicated to the distribution and transmission of electricity in large part of the south of Chile. During the past seven years, Rubén has been the Legal and Regulatory Affairs Manager at Australis Seafoods, an aquaculture company.
---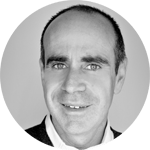 Alex Pessó
Microsoft
Alex Pessó has been Microsoft's legal, corporate affairs and philanthropies manager for Chile since March 2006, also a legal director at ACTI, the Chilean association of IT companies. From 1999 to 2006 he worked as a legal director at Chilecompra (the national procurement office in Chile). Alex holds a Masters degree in constitutional law from the Universidad Católica de Chile (class of 1999) and a law degree from the Universidad de Chile (class of 1995).
---
Magdalena Strahovsky
G4S Security Services Chile
Magdalena is a certified lawyer from Pontificia Universidad Católica de Valparaíso. She centred her career, especially on business and labour law, serving different types of companies in Chile, such as Unilever, Adecco y G4S. For three years she was the Legal Manager at The Adecco Group in Chile, where her work was focused on labour and business law, obtaining outstanding results during her time working for the group.
Since July 2019, Magdalena is the operations legal manager for G4S Chile, a British multinational security Services Company headquartered in London, England. Magdalena's works in all legal matters of the company, including labour fines, relationship with the Labour Authorities, preparation and implementation of actions plans related to labour fines, dispute resolutions, risks in the labour market, employment litigation, collective trade, relationships with unions and all matters associated with the 5200 employees that the company has in Chile.
---
Daniel Weinstein
BHP
Daniel Weinstein qualified a lawyer from the Universidad de Chile and LLM and the University of Chicago Law School. He has more than 15 years of professional experience, both in law firms and in companies. Daniel has represented all types of mining and natural resources players: mining and energy project developers, equipment suppliers, engineering and construction firms, drilling companies and financiers. In BHP's legal department, he leads a team that advises the projects, supply, commercial, exploration and business development areas, concerning projects and transactions in several jurisdictions.
---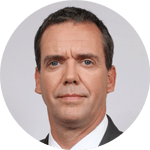 Felipe Harboe Bascuñán
Senator in Congress