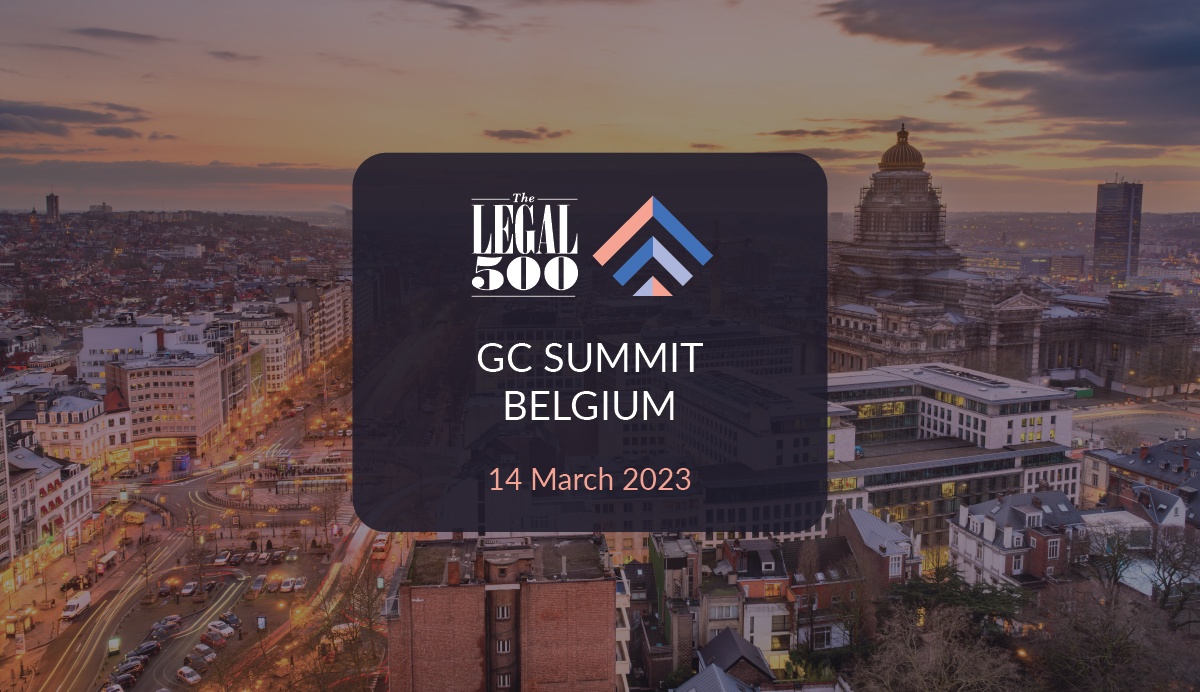 Event information
Date: Tue 14 Mar 2023 Time: 12:15pm-6:30pm
The Legal 500 is delighted to formally announce the return of GC Summit Belgium, taking place on 14th March 2023, in Brussels.
GC Summit Belgium looks at Belgium on the world stage and how GCs and senior in-house lawyers are coping with the legal and business challenges that domestic and international companies are faced with.
In association with our partners for this event, Loyens & Loeff, Mayer Brown, White & Case, Altius and Diligent, this event will include a series of panel sessions covering a variety of cutting edge and up to date topics for discussion.
This includes how companies can best contractually foresee sustainability targets and pass them on to the supply chain, managing international disputes, FDI and the practicalities of adapting to a new M&A landscape, the growing importance of ESG and the role that GCs play, the latest merger control updates, and overcoming regional labour and employment issues.
Drawing on the vast experience of our highly accomplished speakers, this event will provide practical, hands-on advice to all in-house counsel.
It is a must-attend event for any in-house counsel in Belgium and the wider Benelux region who are aiming to reach the next level of their professional development.
Agenda
12.15pm – 12.50pm Registration
12.50pm – 1.00pm Welcome Address and Introductory Remarks
1.00pm – 1.25pm Opening Presentation
1.25pm – 2.15pm Panel Session One
2:15pm – 3.05pm Panel Session Two
3:05pm – 3.20pm Coffee Break
3.20pm – 4.10pm Panel Session Three
4.10pm – 4.40pm Fireside Chat
4.40pm –5.30 pm Panel Session Four
5.30pm – 5.35pm Closing Remarks
5.35pm – 6:30pm Networking Drinks