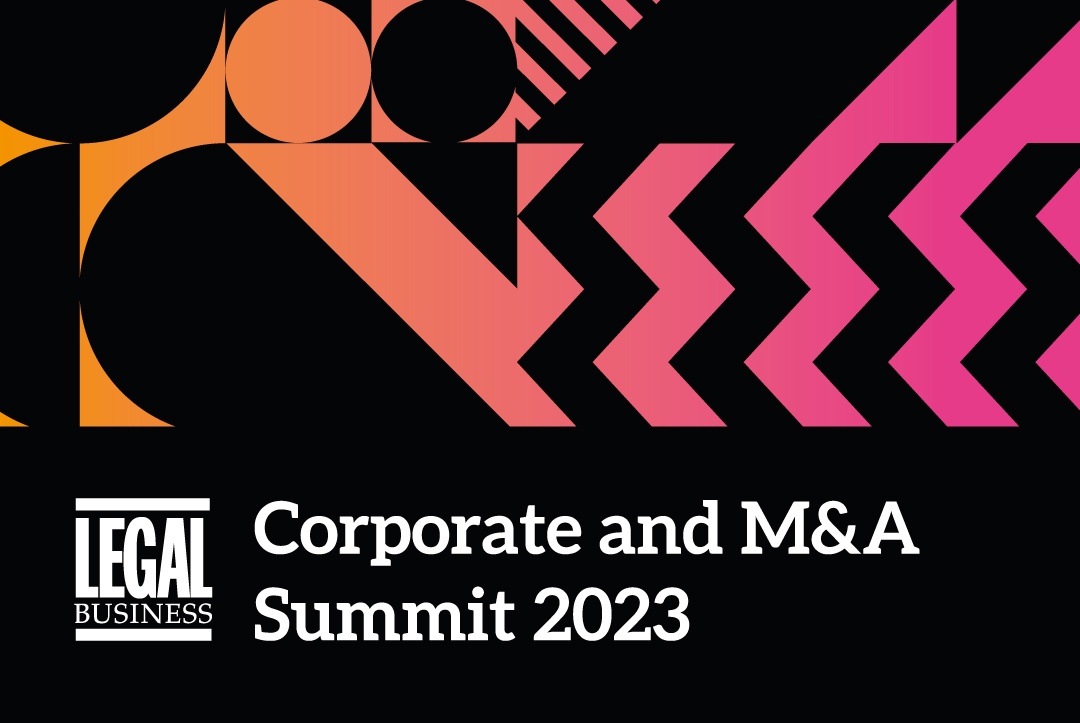 Event information
Date: Mon 20 Mar 2023 Time: 8.15am-6.00pm Venue: QEII Centre, Broad Sanctuary, Westminster, London, SW1P 3EE
Agenda
8.15am – 9.00am Registration
9.00am – 9.10am Opening Remarks
9.10am – 10.10am The next drivers of strategic M&A
As the M&A market begins its ascent following a challenging 2022, join a panel of experts in discussion with leading global law firm, Eversheds Sutherland as they discuss the current deal environment (valuation and pricing), the themes driving M&A activity in 2023 (in particular protectionism and supply chain) and how to successfully navigate a deal process in the current environment.
Eric Knai, M&A partner, Eversheds Sutherland
Anthony Kenny, assistant corporate general counsel, GSK
Lee Holland, M&A chief counsel, Howden
Chris Halliday, senior partner M&A, Eversheds Sutherland
10.10am – 11.10am Supercharging legal teams with AI: Automate processes, reduce cost and drive business growth
AI technology is rapidly becoming a critical component for lawyers as they look to maximise resources without increasing cost in challenging and uncertain economic times. Join industry experts in discussion with leading AI company, Luminance, for a panel that explores how AI can be used to supercharge legal teams by automating processes and boosting workflow efficiencies, all while empowering non-legal functions and driving business growth.
Jaeger Glucina, chief of staff, Luminance
11.10am – 11.20am Coffee Break
11.20am – 12.20pm Converting risk into opportunity: value creation in a volatile deal environment – an expert panel discussion moderated by Aon
The discussion will focus on key challenges which clients and their advisers face executing M&A deals in the current climate, consider strategies for addressing a variety of deal-related uncertainties to enhance and create value and provide a range of insights – from the investment bank, legal and broader advisory perspectives – on the outlook for dealmaking in 2023.
Andrew Ballheimer, former global managing partner, Allen & Overy LLP
Anka Taylor, EMEA head of M&A insurance, Aon
Derek Shakespeare, Chairman of EMEA mergers & acquisitions , Deutsche Bank

Dwayne Lysaght, co-head of EMEA M&A, J.P. Morgan

Moderated by Piers Johansen, managing director, Aon
12.30pm – 1.10pm Virtual Vaults – managing complex due diligence processes in a challenging market
The discussion will help in-house counsel and advisers to identify the current issues and challenges during the due diligence preparation phase in M&A transactions. In this panel, we explain how to make the process work for you, as a buyer or a seller, how to avoid common mistakes and keep control of the M&A due diligence process.
Jeroen Kruithof, CEO, Virtual Vaults
Nathalie Tidman, editor, Legal Business
1.10pm – 2.10pm Lunch
2.10pm – 2.40pm Fireside chat presented by Charles Russell Speechlys
David Coates, partner, Charles Russell Speechlys
Nathalie Tidman, editor, Legal Business
2.40pm – 3.20pm Fireside Chat: Walking the ESG walk: value creation through sustainability
A discussion between Caroline Cormier, Corporate Development at Upfield (a KKR portfolio company), and Luise O'Gorman, global head of ESG Transaction Advisory at Aon, about implementing a sustainability-led value creation thesis and applying ESG through corporate strategy.
Caroline Cormier, corporate development, Upfield
Luise O'Gorman, global head of ESG transaction advisory, Aon
3.20pm – 3.40pm Coffee Break
3.40pm – 4.40pm Navigating evolving risks in cross-border M&A
From the need to comply with disparate FDI regimes around the globe, to a more interventionist approach from antitrust regulators, ever increasing sanctions, compliance and cyber risks, and the continuing proliferation of ESG and other regulation, the landscape for undertaking global deals has never been more complex. Join leading global law firm, Jones Day, and other industry experts as they discuss the key risks that can arise in cross-border M&A and how best to navigate the challenges involved.
Vica Irani, partner, Jones Day
Julian Runnicles, partner, Jones Day
Mary Bartle, senior M&A counsel, Informa
Allesandro Galtieri, deputy GC, Colt
4.40pm – 4.50pm  Closing remarks
4.50pm – 6.00pm Drinks and canapes 
Speakers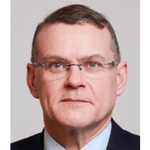 Derek Shakespeare, Chairman of EMEA mergers & acquisitions , Deutsche Bank
Derek Shakespeare is a Managing Director and Chairman of EMEA Mergers & Acquisitions, Deutsche Bank AG, based in London. Derek joined the bank in January 2022 after 12 years at Barclays and has over 30 years of investment banking experience.
Selected transactions include: Advisor to the consortium led by Todd Boehly and Clearlake on its £4.25bn acquisition of Chelsea Football Club; Advisor to Intact Financial Corp. on its £7.1bn breakup bid for RSA Insurance Group PLC and subsequent sale of Codan Denmark; Advisor to Chrysaor Holdings on its $4.3bn merger with Premier Oil; Advisor to Lawrence Stroll and his Yew Tree consortium on its investment in Aston Martin Lagonda, and to Aston Martin Lagonda on subsequent capital raises; Advisor to Abu Dhabi Commercial Bank on its $16.8bn merger with Union National Bank and Al Hilal Bank. Derek has extensive experience of private and public M&A and capital raising including valuation, negotiation and structuring of mergers, acquisitions, disposals and joint ventures.
Derek holds a Master's degree in Mathematics from the University of Cambridge.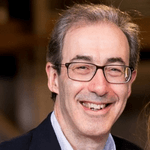 Andrew Ballheimer, former global managing partner, Allen & Overy
Andrew Ballheimer was the global managing partner of A&O, retiring in late 2020. He spent over 35 years practising as a multiple award-winning M&A and capital markets lawyer, working in London, New York and Tokyo and advising multinational corporations and global financial institutions on a wide range of matters.
Following his retirement from A&O, Andrew has joined the boards of UK Government Investments and Factor Law Inc. He is a member of the M&A Global Advisory Board at Aon and a senior adviser at Teneo Strategy Limited. He has been a member of the UK Trade and Business Commission and was a trustee of Moorfields Eye Charity for 12 years. He is also a Visiting Professor.
Piers Johansen, managing director, Aon
Piers has a diverse range of public and private M&A experience, having worked as a lawyer at Norton Rose, Skadden, The Takeover Panel and J.P. Morgan before joining Aon.
Piers co-leads globally professional adviser coverage for Aon's M&A business, and is responsible for developing and managing relationships with law firms, investment banks and other professional advisers as part of a structured client approach focused on bringing Aon's diversified capabilities to help create client value and drive deal-related efficiency.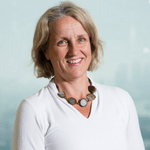 Anka Taylor, EMEA head of M&A insurance, UK and EMEA, Aon
Anka is the head of UK and EMEA teams specialising in the design, structuring and placement of insurance products to support buyers and sellers in M&A transactions. Key products include Warranty and Indemnity, Tax Insurance, and other legal contingency policies such as litigation risk.
Eric Knai, partner, Eversheds Sutherland
Eric is head of our Corporate team based in Paris. He specialises in cross border mergers & acquisitions, restructurings and private equity transactions.
He has over 15 years of experience advising on large cross border mergers & acquisitions for French and International clients. He is a member of the Paris Bar and is also admitted to practise law as a Solicitor in England and Wales.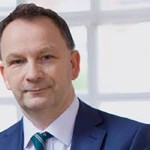 Anthony Kenny, associate general counsel corporate, GSK
An experienced General Counsel and business adviser with experience of providing legal, risk management and compliance advice to businesses in all sectors.
Held senior positions within the legal and risk management teams of professional services firms, industry and private practice.
A seasoned project and programme manager, coach, mentor and leader of cross-functional teams (finance, tax, HR and external legal counsel) with extensive experience of delivering services and solutions that meet customer requirements, reduce costs for the business and increase profitability.
Strong interpersonal, communication and influencing skills used to lead change, integration and restructuring projects. Collaborative team player able to adapt quickly to different sectors and environments.
Specialities include M&A, corporate law, corporate governance, compliance, regulation (pharma, telcoms and financial services including fund formation), risk management, tax, treasury , commercial contracts ( procurement, supply, IP,IT), benefits programmes, pensions, insurance, privacy (global), human rights, real estate, construction contracts, HR and project leadership.
Work with external industry and professional bodies to raise awareness of issues applicable to the legal profession and/or business community with the aim of influencing the development of the law, regulations, policy and guidance.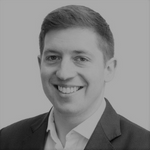 Lee Holland, M&A chief counsel, Howden
Lee leads Howden's global M&A activities from a legal perspective. Howden is an acquisitive insurance intermediary business, completing over 30 acquisitions in the previous financial year with an aggregate EV in excess of £2bn. Lee has been with Howden since January 2016, and has contributed to significant growth through acquisition during that period. He is a corporate lawyer by background.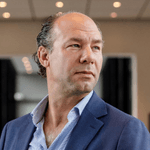 Jeroen Kruithof, CEO, Virtual Vaults
Virtual Vaults delivers a Due Diligence world-class B2B SaaS platform. Virtual Vaults was born in the cloud and for that reason is the only true SaaS platform in the market.
Jeroen has been active as an entrepreneur in the legal tech – data room market since 1999. He started his first company within Allen & Overy LLP (Amsterdam). His firm DataroomServices managed the entire Due Diligence preparation cycle and was responsible for creating thousands of VDR's throughout central Europe and the UK for over 20 years. In 2003 he brought the first VDR to the Benelux market. Jeroen partnered with Merrill DataSite, Ansarada and Intralinks for years. But he knew Data rooms had to be even better!
In 2014, Virtual Vaults arose from that drive – the perfect combination of Tech and Due Diligence. Our extensive Tech and M&A experience are the key ingredients of our success making us the fastest growing data room provider today.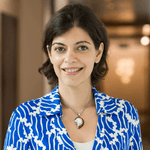 Vica Irani, partner, Jones Day
Vica Irani is co-leader of Jones Day's Corporate Practice, with responsibility for the Firm's Global M&A and Private Equity areas of focus. In almost 25 years of practice, she has advised on hundreds of complex M&A, private equity, and ECM transactions, across a broad range of industries, with a focus on cross-border and multijurisdictional deals. She also counsels public companies on governance matters.
Vica spent a year in the Firm's New York Office advising on cross-border M&A. She has is the Diversity Chair for Jones Day's London Office, is co-chair of the Firm's Global Women's Affinity Group and serves on its Global Diversity, Inclusion and Advancement Committee.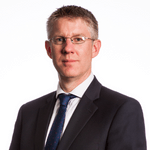 Chris Halliday, senior partner M&A, Eversheds Sutherland
Chris is a senior partner in our Global M&A practice. Chris has extensive experience advising on and project managing a wide range of corporate transactions including mergers and acquisitions, joint ventures, re-organisations and private equity transactions.
He advises public and private companies of all sizes across a range of sectors, including Industrials, Financial and Business Services, TMT, Transport, Healthcare and Retail.
Jaeger Glucina, chief of staff, Luminance
Jaeger is Chief of Staff at Luminance, where she is responsible for client development and management, overseeing sales to more than 500 customers in just 4 years and advising on key relationships with Global Top 100 law firms and multinational organisations. As a passionate advocate for the application of AI in the legal sector, she is regularly invited to speak at industry-leading events around the world, including The Economist General Counsel Summit, the Corporate Counsel & Compliance Exchange and the British Legal Technology Forum. Jaeger is a qualified Barrister and Solicitor of the High Court of New Zealand, with extensive experience in insurance litigation.
Nick Lupica, EMEA Head of transaction advisory services, Aon
Nick has been working with Aon's lead private equity clients since joining Aon's M&A team in 2011. He leads our transaction advisory services practice across EMEA. In addition to this he co-leads our complex carve-out team. The team focuses on large complex deals which require a strict process and creative solutions to bring as much value as possible to the client. Previously Nick ran the portfolio solutions team which helped private equity firms deliver value across their portfolio. His focus is bringing the best of Aon to complex situations and clients.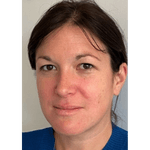 Caroline Cormier, corporate development, Upfield
Caroline Cormier has 20 years of M&A and Corporate Finance experience, first as an M&A advisor spending 5 years at UBS followed by a decade at J.P. Morgan, advising global CPG clients across public and private markets on acquisitions, divestitures, joint ventures, partnerships/minority stake acquisitions as well leveraged buyouts and various other capital markets transactions.
In 2018, Caroline moved to an in-house role with Tesco Corporate Finance and Strategy. She then joined Upfield in 2019 to set up the M&A/Corporate Strategy function following the acquisition of the business by KKR from Unilever. At Upfield, Caroline is responsible for defining and executing the inorganic strategy to support Upfield's vision of being a global leader in sustainable and healthy plant-based food. The strategy has been implemented since the creation of the company 4 years ago through a combination of R&D partnerships, minority investments, majority transactions, etc. Caroline also oversees investor relations.
Nathalie Tidman, editor, Legal Business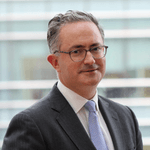 Dwayne Lysaght, co-head of EMEA M&A, J.P. Morgan
Dwayne Lysaght is co-head of EMEA M&A, and before that head of Corporate Finance and M&A for J.P. Morgan Cazenove. Dwayne joined J.P. Morgan's UK M&A team after graduating from University College Dublin with a joint honours degree in International Commerce and Spanish. He was appointed as staffing officer for J.P. Morgan's London Advisory Group in 2003, after which he joined the European Healthcare Team, focussing on pharma and medtech coverage. On establishment of the J.P. Morgan Cazenove joint venture, Dwayne re-joined M&A.
Since joining J.P Morgan in 1996, Dwayne has worked on transactions valued at over $500bn, across a variety of types and sizes, industries and geographies. Recent transactions include advising: CBRE on its all-cash acquisition of Telford Homes; Mediahuis on its acquisition of Independent News & Media; Allergan on its cash and share combination with AbbVie; Berry Corp on its all-cash acquisition of RPC; Takeda on its cash and share acquisition of Shire; GKN on its defence against Melrose; CVG Capital on its sale to HarbourVest; SABMiller on its sale to AB InBev; CRH on its acquisition of certain Holcim Lafarge assets.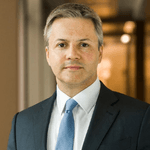 Julian Runnicles, partner, Jones Day
Julian Runnicles has advised significant businesses on hundreds of complex private equity and M&A transactions, preferred equity and equity-related financings, venture capital, PIPEs (private investment in public equity), joint ventures, takeovers, buyouts, strategic alliances, and group restructurings in his 23 years of practice. He advises across multiple industries, including aerospace and aviation, automotive, financial services, FMCG (fast-moving consumer goods), hospitality, logistics, oil and gas, pharmaceuticals, TMT (technology, media, and telecom), and transportation.
Recent transactions include: Stellex Capital's buyout of David Brown Santasalo; Fleetcor's acquisition of Global Reach Group; KREI's bid with Fortress for Wm Morrison Supermarkets; Koch Ag & Energy Solutions' and OCP's phosphates joint venture; Koch Equity Development's preferred equity investments in Victoria PLC; Eastman's $1 billion sale of its adhesives business; Infor's sale of its Enterprise Asset Management business for $2.8 billion; KSP's participation in the $530 million Series F investment in Snyk Limited at an $8.5 billion valuation.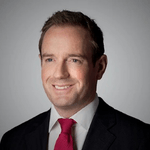 David Coates, partner, Charles Russell Speechlys
David specialises in corporate finance advisory and transactional work for both public and private companies. His experience includes mergers and acquisitions, private equity and corporate reorganisations. David also acts for a number of growth companies and angel investors.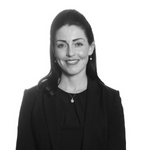 Ceri-Ann Mcgraa, partner, Eversheds Sutherland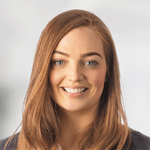 Mary Bartle, senior M&A counsel, Informa
Mary is Senior M&A Counsel at Informa, a FTSE 100 constituent international events, digital services and academic knowledge group. In her role, she covers a broad range of acquisitions, divestments and joint ventures across all divisions of the company. Prior to moving in house, she focused on public and private M&A at Clifford Chance LLP in London and at Blake, Cassels & Graydon LLP in Canada.
Allesandro Galtieri, deputy GC, Colt
Alessandro is an Italian Avvocato, a Solicitor (in England, and in Ireland) a Chartered Governance Professional (ACIS) and a Certified Information Privacy Professional (CIPP/E). He attended Rome University "La Sapienza" and the University of Law, and is also an alumnus of the Academy of International Law in The Hague, and of the British Council's European Young Lawyers Scheme.
Alessandro is Member of ACC Europe's Diversity, Equity and Inclusion Working Group, and of the Society for Computers and Law's Sustainability and ESG Committee.