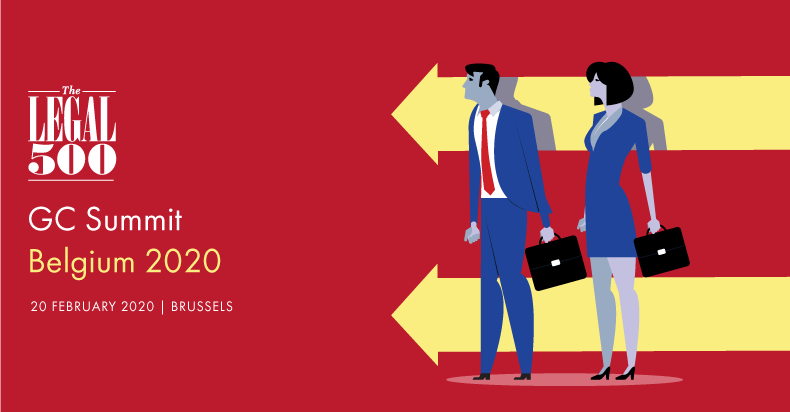 Event information
Start Date: Thu 20 Feb 2020
Timings: 1.00pm-7.30pm
Venue:  Steigenberger Wiltcher's, Avenue Louise 71, 1050 Bruxelles, Belgium
Faced with rapid growth in the demands on in-house legal departments, general counsel are looking to expand their company's in-house legal capability. This is particularly true in the Benelux region where companies are facing cyberattacks and reputational risks regarding data protection, increasing cross border investigatory scrutiny and increasingly complex employment laws, and much more. This pressure will only continue to grow as we start the 2020s, particularly with the changes occurring and predicted for the EU in the coming years and the shake-up of companies law in Belgium from January 2020.
The Legal 500's GC Summit Brussels invites the most esteemed in-house counsel from the Benelux region's most significant companies to discuss their changing roles as in-house leaders and the challenges, issues and opportunities they are facing in 2020 and beyond. Between comprehensive panel discussions and the opportunity to meet and engage with fellow in-house counsel, GC Summit Brussels promises to be a practical, forward-looking event bringing together the country's top legal minds.
Agenda
GC Summit Belgium 2020
1.00pm
Registration and lunch
2.00pm
Opening remarks
2.10pm
'Understanding cross border internal investigations' hosted by Debevoise and Plimpton

This session features a discussion about best practice and the strategic organisation of internal investigations, and will focus on the cross border management of internal investigations and how to frame it within the organisation. The session will also cover how to manage the investigation to a successful and efficient outcome – from reaction to the problem though to delivery to regulators – while limiting internal obstacles.

Moderator: Dr. Thomas Schürrle, Managing partner Frankfurt

3.10pm
'Data Breach Management' hosted by Hunton Andrews Kurth LLP

Covering data breach management within a wider topic of cyber security, this panel will be a case presentation style session with a focus on in-house practical implementation of preventative measures, using law firm advice and reaction to crisis. The discussion will feature practical advice, success stories, and the perspective of the data expert.

Moderator: David Dumont, Partner, Hunton Andrews Kurth LLP

4.10pm
Coffee Break
4.25pm
'Corporate governance and company law following recent changes to the Belgian Code for Companies' hosted by Loyens & Loeff

The panel will cover the changes to the Belgian Companies Code, which came into effect in January 2020, and related corporate governance concerns. Speakers will consider the implication for companies of difference sizes, sectors and jurisdictions and how to optimise their companies' choice and the registration process.

Moderator: Grégoire Jakhian, Partner and head of Corporate and M&A Practice Group, Loyens & Loeff

5.25pm
'Platform employees' legal status and liability coverage' hosted by Claeys & Engels 

The final session will focus on the legal status of platform employees, employer's liability to such employees and recent topics around the use of this kind of employment structure. There will also be a discussion on the recent relevant Benelux and European cases, and what this means for this classification of workers and the companies that employ them.

Moderator: Chris Engels, Partner, Claeys & Engels

6.25pm
Closing remarks
6.30pm
Drinks and canapes
Speakers include
---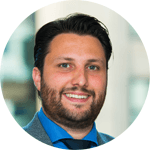 David Dumont, partner, Hunton Andrews Kurth
David Dumont is a partner with Hunton Andrews Kurth LLP and leads the firm's Brussels privacy and data protection team. He has extensive experience advising large, multinational clients on all aspects of EU privacy and data protection law. Since the beginning of the legislative process of reforming Europe's data protection laws, David has worked extensively in preparing clients for the new EU General Data Protection Regulation (GDPR) and managing GDPR compliance projects. He has also helped numerous clients implement mechanisms to legitimise international data flows, such as EU Standard Contractual Clauses and Binding Corporate Rules.
In addition, David handles all aspects of large-scale cross-border data breaches and cybersecurity incidents. He has a range of experience addressing client concerns regarding cutting-edge privacy and data protection issues and technologies, including those related to the use of employee monitoring technologies, mobile applications, and CCTV systems. He has successfully represented clients in interactions with the Belgian Data Protection Authority.
David received his LLM and BA from the University of Brussels (magna cum laude for both degrees).
---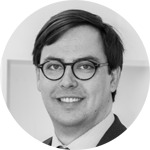 Peter Tweedley, senior research analyst – in-house legal research team, The Legal 500
Before joining the Legal 500, Peter Tweedley graduated from the University of St Andrews with a joint honours masters in international relations and modern history before going on to do the GDL and LLM in Public International Law at City University of London. On the LLM Peter specialised in the land rights of indigenous peoples, comparative constitutional law and international economic law. He has previously worked as a Russian political analyst, journalist, and writer. Peter is the Senior Research Analyst at The Legal 500 and works closely with general counsel, law firms and market experts to develop though-leadership publications, events and online content.
---
Dr Friedrich Popp, senior associate, Debevoise & Plimpton
Dr Friedrich Popp is a senior associate in the Frankfurt office and a member of the firm's litigation department. His practice focuses on arbitration, litigation, internal investigations, corporate law, data protection and anti-money-laundering. He advises clients on cybersecurity, data privacy, data protection and related issues. His representations include advice on regulatory disclosures/enforcement actions and internal investigations.
---
Dr Thomas Schürrle, managing partner, Frankfurt office, Debevoise & Plimpton
Dr Thomas Schürrle is admitted to practice both in Germany and the United States and currently serves as the managing partner of the Frankfurt office.
For over 30 years, he has been active in corporate transactions and governance. He has led several international corporate defense cases and related investigations.
Dr Schürrle has significant experience in compliance with regulatory requirements for industrial, trading and banking clients.
He has assisted European clients in managing cross-border data transfer issues associated with complex multinational litigation and corporate investigations.
Dr Schürrle has been ranked by the 11th edition of 'The Best Lawyers in Germany 2020', as well as one of Germany's best lawyer for compliance 2019 by WirtschaftsWoche and Handelsblatt.
---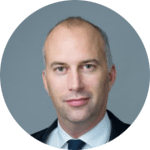 Thibaut Grégoire, general counsel, Europe, Mastercard
Thibaut Grégoire has been the general counsel and law, franchise and integrity lead for the Europe since 2014. In this role, he leads the legal, compliance, regulatory and public policy support for Mastercard's businesses in the 55 countries of Mastercard's Europe region, and oversees the franchise teams in that region. He is also in charge of the development of the risk strategies for the Europe region, he is a member of the European senior management team and a director of several Mastercard entities in Europe.
Before joining Mastercard in 2007, Mr Grégoire worked as an attorney-at-law as a member of the bar of Brussels. Mr Grégoire holds a law degree from the University of Louvain (UCL) and a masters in business law from the University of Brussels (ULB).
---
Grégoire Jakhian, Partner and head of Corporate and M&A Practice Group, Loyens & Loeff
Grégoire Jakhian heads the corporate and M&A practice group, the aviation team, the French desk and the non-profit team in Belgium. Grégoire has extensive experience in cross-border M&A transactions, take-over bids, corporate finance dispute resolution (including arbitration) and civil law.
He has built a solid reputation for expertise in the financial services, energy, manufacturing and airline sectors. His clients include listed and non-listed companies, PE funds and private companies. His clients are mostly from the US, the EU and Belgium.
---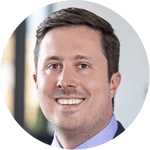 Robrecht Coppens, Partner, Corporate and M&A, Loyens & Loeff
Robrecht Coppens is a partner in the corporate and M&A practice group in Belgium and heads the firm's multidisciplinary and cross-office startup team.
Robrecht specialises in international and domestic M&A, joint ventures, private equity and venture capital transactions. He also advises on matters of general corporate law and corporate restructuring. Robrecht regularly speaks at conferences and seminars and actively coaches young entrepreneurs and start-ups.
---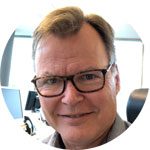 Hartmut Nedebock, Head of Data Privacy, Glaxo SmithKline Vaccines
Hartmut is physician with an MBA by training. He has been working in pharmaceutical companies such as Schwarz Pharma, Schering, and Genzyme since more than 25 years in a variety of different increasing responsibilities. He has held initially medical affairs and research positions, and changed to commercial and general management with increasing responsibilities in Germany, Spain, Iran, Russia and Eastern Europe. Hartmut joined the global vaccines business of GlaxoSmithKline in 2011, serving initially in global commercial functions, and he has refocused his career in 2017 to Data Privacy. He has been certified CIPP/E by iapp and is leading Data Privacy for GSK Global Vaccines.
---
Fatma Keskin, General Counsel, Zetes Industries
A highly experienced general counsel, Fatma Keskin joined Zetes Industries (a Panasonic company) recently after serving as the EMEA Head of ethics and compliance at International Paper covering many geographies and jurisdictions. Keskin is an established expert on corporate legal and compliance matters with previous senior in-house legal experience at Rockwell Automation, a Fortune 500 company and KBC Group, a publicly listed financial group.
From 2012 to 2017, she served as the President of the Practice Group of International Company Lawyers at the Belgian Institution for Company Lawyers chairing the Practice Group of International Company lawyers and is now chairing the Compliance Practice Group at the same institution.
Keskin holds an LLM in Corporate Law from Catholic University Brussels and a Masters of Law from the Free University of Brussels. Keskin is certified as Information Privacy Professional/Europe (CIPP/E), as anti-corruption expert (TASA), and is a Certified Ethics and Compliance professional (SCCE).
---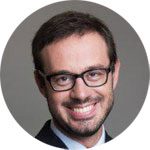 Jean-Baptiste Chavialle, Employment Director EMEA/ Legal Director Western/Southern Europe (Interim), UBER BV
After 10 years as an employment lawyer in France, I joined Uber BV in Amsterdam to grow and lead the EMEA employment team.
We now have lawyers in Amsterdam (HQ), Dubai, Johannesburg, London and Paris, and we cover all business lines of Uber: Rides, Eats, Jump and Freight.
Beside traditional HR law, our job is to preserve Uber's unique model of true flexibility while embracing our social responsibility.
With Uber, people have an opportunity to get work – and stop working – at the touch of a button. Literally. In real time, they can log in, or go offline, if, when and where they choose. There is no restriction, no exclusivity and no discrimination.
This is at the heart of what makes Uber a viable and attractive option for so many people. This is what we defend and promote.
---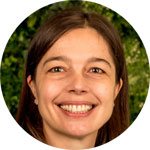 Liesbeth Demuynck, Head of Legal, ISS
Liesbeth Demuynck is head of legal affairs at the ISS group in Belgium and Luxembourg since 2004. Main accountabilities of the legal function are corporate governance, legal risk and regulatory compliance, labour law and commercial contracts. Before she worked as legal counsel for other enterprises and as attorney-at-law at the Brussels' bar. She holds a law degree from the University of Leuven and postgraduates in international relations and company law.
---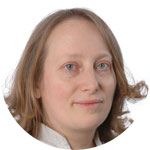 Teresa Basile, EMEA Privacy Director and Legal Counsel, Estée Lauder Companies
Teresa Basile is the EMEA Privacy Director and Legal Counsel of the Estée Lauder Companies, a global cosmetic company. In her capacity she provides legal and policy advice on EU privacy and data security matters including cybersecurity, privacy incidents and data breach incident responses. She also acts as local DPO for the Belgian, Spanish and Italian affiliates.
Prior to joining Estée Lauder in 2010, Teresa has been working for a primary US law firm specializing in the field of privacy and security.
Teresa has co-authored several articles on privacy and data protection. She holds a law degree from the University of Bari and an LL.M. degree from the University of Leuven.
Teresa is CIPP/E certified and has served on the IAPP European Advisory Board.
---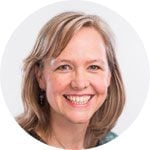 Inger Verhels, Partner, Claeys & Engels
Inger advises clients on a daily basis with respect to individual and collective labour issues and assists companies with redundancies, restructuring, acquisitions and negotiations with the unions. She also closely follows developments with regard to end of career issues and UCA and regularly pleads before the labour courts.
Inger has a particular interest in questions concerning discrimination and psychosocial well-being at work. She also frequently advises clients on the protection of privacy and on the processing of personal data, more specifically the General Data Protection Regulation (GDPR).
Inger is a regular speaker at internal and external seminars in Belgium and abroad and has published numerous legal articles. She is co-author of the annual publications "Actief Eindigen" and "Praktijkboek Ontslag". Inger is member of the "International Practice Group Discrimination" within the international attorney alliance Ius Laboris. In the "Who's Who Legal 2018" she is recommended as follows: "Inger Verhelst receives praise for her work on collective and individual labour issues and is recognised as "expert in discrimination matters and mobbing"".
Inger Verhelst is guest lecturer in social law at the Antwerp Management School of the University of Antwerp (special programme Master in Human Resources Management) and at the Karel de Grote Hogeschool in Antwerp.
In 2016 she pleaded before the European Court of Justice in Luxembourg.
Inger obtained her Master's degree in law from the Catholic University of Leuven in 1994 with distinction and the same year started her career as a lawyer at the Antwerp Bar. Since 2010 she has been a partner at Claeys & Engels.
In 2017 Inger obtained the degree in "Programme in European Data Protection (GDPR) leading to certified DPO" organised by the Solvay Management School of the ULB (Université Libre de Bruxelles) in cooperation with the Belgian Data Protection Authority.