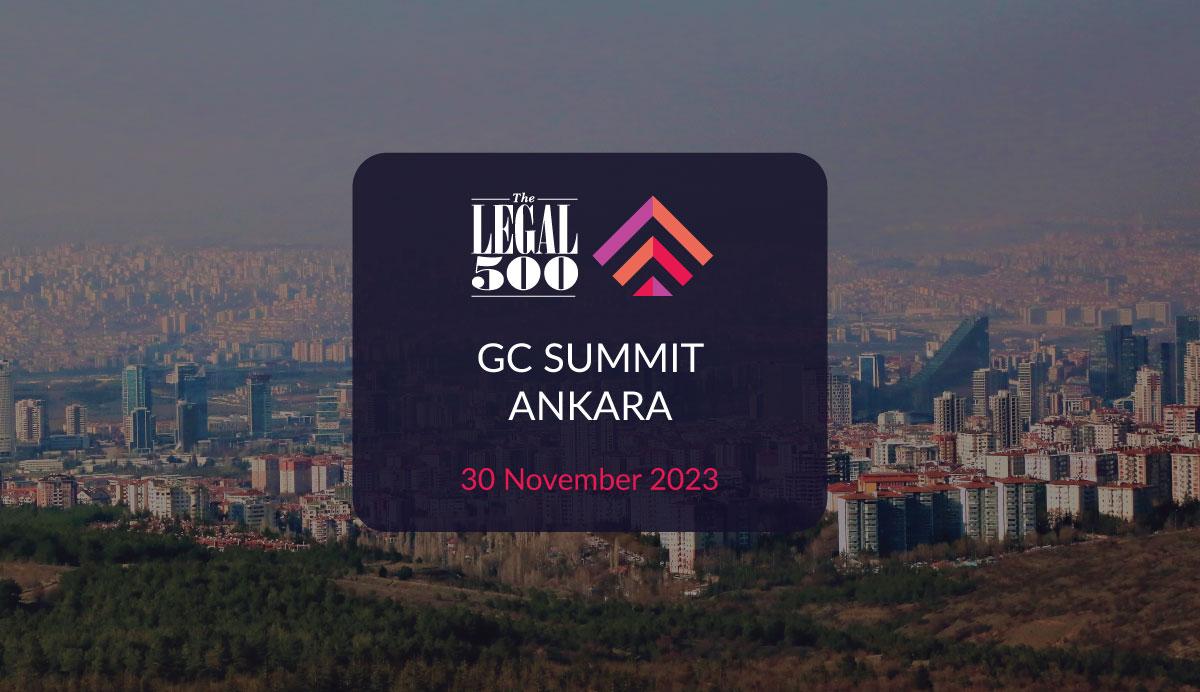 Event information
Date: Thu 30 Nov 2023 Venue: Divan Ankara, Yıldızevler, Jose Marti Cd. No:2 Çankaya, Ankara, 06550
Turkey's position in the global economy will be examined at GC Summit Ankara 2023, along with how general counsels and senior in-house attorneys are handling the legal and commercial obstacles that both domestic and foreign businesses with Turkish headquarters must overcome.
A range of cutting-edge and contemporary themes will be discussed in a series of panel discussions at GC Summit Ankara 2023 (selected by the law firm sponsors with input from senior leaders who will be attending as delegates beforehand). Following the panel talks, there will be a casual networking event with drinks and canapés to facilitate networking among guests and sponsors.
As part of the interaction with the Ankara legal community, the panel sessions and Q&A will be done in Turkish for the benefit of the audience and networking opportunities.
Agenda
1.00pm – 1.30pm Registration
1.35pm – 1.50pm Welcome address with Key Note Speakers
Murat Yazıcı, founding partner, Yazıcı Attorney Partnership
1.50pm – 2.40pm Navigating internal challenges: insights from leading in-house counsel
In an era marked by the ubiquity of crisis, ranging from a simple slip of the tongue by the CEO to both man-made and natural disasters, anything can trigger a full-fledged crisis. In an ever-changing landscape, the rapid intertwining of various crisis elements demands heightened vigilance and strategic foresight, as the speed at which they converge, accumulate, amplify, complicate and recur is alarming.
To prevent and mitigate risks from such changing crisis, there is an imperative need for a depth of crisis management knowledge that can guide the company through the turbulence, toward equilibrium and restoration of confidence. During such times, how does in-house counsel generate and preserve stability?
Drawing insights from practical experiences, this panel discussion will provide you with invaluable best practices and serve as a guiding compass through the particular aspects of crisis management within a country that is boosting a well-developed modern legal system, catering to players from all over the world.
İsmail Öztürk, senior associate, Erciyas Law Firm
Aslı Kındı, attorney at law, LG Electronics
Murat YÜKSEL, legal manager. KİBAR Holding A.Ş.
Av. Dr. Özge YAVUZ, head of legal department, Hyundai Assan Otomotiv San. ve Tic. A.Ş.
2.40pm – 3.30pm Current Trends and Sectorial Insights in M&A Transactions: Key Elements for a Successful Deal and Legal Challenges
This panel discussion will delve into crucial aspects for both buyers and sellers in corporate strategy, ensuring the success of their transactions. Navigate through the hurdles inherent in buying or selling a business as our experts discuss the latest trends in the Turkish M&A market and provide insights into key facets of transactions within vital economic sectors.
Discover the economic impact on the industry and the pivotal role of knowledge in empowering legal departments to design and execute successful transactions. Uncover why Turkey is becoming an increasingly appealing M&A destination and how businesses are embracing its inherent expanded challenges.
 Naz Bandik Hatipoğlu, partner, Çakmak Avukatlık Ortaklığı
Sıla Cılız İnanç, board member, Akfen Holding A.Ş

Uğur Sebzeci, chief legal officer, Rönesans Holding

Değer Şahbaz, CEO, Pragma
3.30pm – 3.45pm Coffee Break
3.45pm – 4.35pm Crafting Effective Contracts: Navigating Drafting, Negotiations, and Key Considerations.
Contracts serve as the backbone of business relationships, providing a blueprint for engagements, expectations, and legal obligations. Whether you're drafting a contract or engaged in negotiations, certain fundamental elements contribute to the effectiveness and enforceability of the agreement. At the same time, effective contract drafting, and negotiations are the key priorities and sometimes burdensome duties of the General Counsel and in-house counsel; listening to the key elements of contract drafting techniques from the leading general counsels would benefit all in-house counsels and the contract team. Zihni Gönen, Managing Partner of Gonen Law Offices, will moderate this exciting panel session. With a stellar group of panellists, we will explore the essential elements of contract drafting and negotiations, along with critical matters that demand careful consideration.
Zihni Gonen, partner, Gonen Law Office
Muhammed Çaprak, partner, Gonen Law Office
Umut Postlu, chief legal counsel, Gülermak group
Gökhan Sumer, chief legal counsel, Kalyon Holding
Yasin Ekmen, secretary general, Istanbul Arbitration Centre
4.35pm – 5.25pm Strategic Investment Dynamics in Mining and Energy: Navigating Legal Frameworks, Trust, and Public Perception for In-house Success
Turkey's mining and energy sectors, abundant in domestic and renewable resources, are undergoing a transformative evolution propelled by substantial funding from international development institutions, particularly multilateral entities. These institutions play a vital role in optimizing resource utilization. However, as Turkey charts this dynamic course, investors face a crucial challenge—the delicate balance between financial incentives for resource development and the inherent legal compliance risks within sector strategies.
Addressing these risks is imperative to shift the public sector's focus from potential drawbacks to the benefits of mining and energy activities. The proposed panel aims to redirect attention to positive outcomes, fostering discussions on investment processes and incentives. It underscores the importance of legal compliance not only to meet technical standards but also to enhance public perception. By promoting awareness among stakeholders at every project stage, the panel seeks to illuminate the critical dynamics of the sectors, the legal landscape, and the positive impact of energy resources on national development. Ultimately, this initiative strives to fortify the industry, emphasizing the pivotal role of trust in the legal framework for sustainable sector growth.
Moderator:

Ahmet İlker Doğan, vice president, legal counsel, Alacer Gold Madencilik A.S.
Mehmet Yilmaz, COB Tüprag A.Ş. & VP, Eldorado Gold Corporation Türkiye
Sidar Tunca, founder, Tunca Attorney Partnership
Batuhan Özdemir, board member, Limak Group of Companies
5.25pm – 5.40pm Closing Remarks
Başak Gürbüz, lead regional counsel, Visa
5.40pm – 6.40pm Drinks reception
Speakers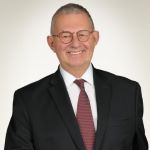 Murat Yazıcı, founding partner, Yazıcı Attorney Partnership
Yazıcı Attorney Partnership's Founding Partner Murat Yazıcı established Yazıcı Law Offices, now operating as Yazıcı Attorney Partnership, in 1989. Before then, following his graduation from Ankara University Faculty of Law, he held legal and managerial positions at Shell, Turkish Petroleum Corporation (TPAO) and Exxon between 1974 and 1989.
In addition to providing legal advice on oil and gas activities, Murat Yazıcı also advises his clients on corporate law, mergers and acquisitions, international arbitrations, finance transactions and privatizations. In this context, he represents his clients in transactions and negotiations taking place in various countries.
Murat Yazıcı taught Introduction to the Turkish Legal System at Middle East Technical University in Ankara and gave lectures on oil and gas law at graduate level seminars in Univerita Cattolica Del Sacro Cuore in Milan.
Mr. Yazıcı is an advisor to the Board of Directors of the Petroleum Platform Association (PETFORM) and was its founding chairman. He is also a founder of the Energy and Climate Change Foundation (ENİVA) and is a member of its Board of Trustees and its Board of Directors. He is also a member of the Association of International Petroleum Negotiators (AIPN) and the International Bar Association.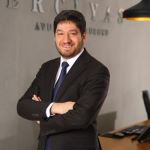 İsmail Öztürk, senior associate, Erciyas Law Firm
Mr. Ozturk graduated from Dokuz Eylül University Faculty of Law in 2014 with a very high degree and he is currently pursuing a master's degree in Labor and Social Security Law at Gazi University. While carrying out his academic studies, he completed her legal internship at Erciyas Law Office and gained significant experience especially in labor law, consumer law and enforcement law.
After one year legal internship, he started to work as a junior associate in Erciyas Law Firm in 2015. During this period, Mr. Ozturk gained hundreds of experience in private law and represented our clients before court. He also participated in many conferences in order to improve his skills. He also regularly provides consultancy services in the field of labor law to multinational corporate companies which employs thousands of workers.
In 2018, he becomes a senior associate at Erciyas Law Firm, and gained significant experience in team management and leadership in many legal area. Mr. Ozturk follows up the cases and compliance of Turkey's leading companies and he also gives trainings to the managers and human resources of corporate companies on Labor and Social Security Law in Turkey, and abroad, which is his academic specialty.
During the active working period of more than 8 years, Mr. Ozturk gained the appreciation of his clients with his services in the fields of labor and social security law, enforcement law, consumer law, commercial law and corporate consultancy. He continues to serve our clients as the leader of a large and successful team.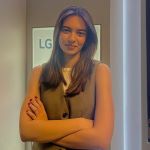 Aslı Kındı, attorney at law, LG Electronics
Aslı graduated from Özyeğin University Faculty of Law in 2021 after completing her high school education in Bursa. Following her graduation, she completed her legal internship at Esas Holding. Aslı, who served in various law clubs during her university education, continues her career as a corporate lawyer at LG Electronics, a Global South Korean Company, as of 2023. She mainly focuses on Competition Law, Labour Law, KVKK and Consumer Law. She is fluent in English and has a beginner level of French.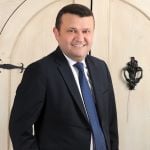 Murat YÜKSEL, legal manager. KİBAR Holding A.Ş.
Murat graduated from Marmara University Faculty of Law in 2001 after completing his high school education in Karabük. He, started his legal career at Kibar Holding in 2001. He has worked in various positions in the legal consultancy of Kibar Holding over the years and continues his duty as Legal Manager.
Murat has been providing legal consultancy services to Kibar Holding, one of the leading organisations in Turkey, and its group companies for more than twenty years. He is responsible for identifying and correcting transactions that pose legal risks, representing the company before official institutions, reviewing the contracts which the company is a party and providing legal opinions, keeping up to date with the legislation and ensuring the companies' compliance with the legislation, following up all litigation and following up files of the Holding and group companies through contracted lawyers, reporting regularly to the Holding and group companies management, managing and supervising lawyers, coordinating between lawyers and company departments, following up and executing real estate purchase, sale and leasing transactions on behalf of the company, preparing of mortgage agreements and registering mortgage transactions at the title deed, training company employees personally or by experts, coordinating, distributing and controlling all kinds of official and private notifications to the relevant units, responding to legal notifications and notices.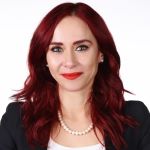 Av. Dr. Özge YAVUZ, head of legal department, Hyundai Assan Otomotiv San. ve Tic. A.Ş.
Özge graduated from Marmara University Faculty of Law in 2001 after completing his high school education in Bursa. She started her legal career at Yamaner&Yamaner Law Office in 2003 and after working as a legal advisor for various companies, she joined Hyundai Assan Otomotiv San. ve Tic. A.Ş. in 2008.
Özge is an experienced lawyer with a demonstrated history of working in the automotive industry. Skilled in Competition Law, Data Protection Law, Intellectual Property Law, Labor Law, Consumer Law and Commercial Law. She has been working as the Head of Legal Department in Hyundai Assan Otomotiv San ve Tic. A.Ş for 15 years.
Özge has a Doctor of Philosophy (Ph.D.) focused in Competition Law with Ph. D. Thesis: Analysis of Legal Relations arising from Distribution Agreements in Automotive Sector from Yeditepe University.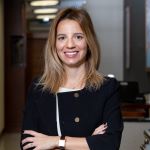 Naz Bandik Hatipoğlu, partner, Çakmak Avukatlık Ortaklığı
Naz Bandik Hatipoglu is one of the partners of Cakmak Law Firm. She began her career at Çakmak in 2006 and became Partner in 2017. She focuses on domestic and cross-border corporate and mergers and acquisitions transactions. She provides strategic advice to her clients in complex business and corporate transactions. She has been leading due diligence studies and actively advising multinational and Turkish sellers and buyers in various industries, including energy, mining, infrastructure and technology sectors, for both domestic and cross-border acquisitions, joint ventures and spin-offs. She ranked as "recommended lawyer" and "highly regarded lawyer" in reputable legal guides.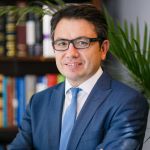 Zihni Gonen, partner, Gonen Law Office
Zihni GONEN is the managing partner of Gonen Law Office. He has extensive experience in the fields of international trade, project finance, commercial finance, PPP (Public Private Partnership) projects, construction law with particular focus on FIDIC-based contracts and contract management. In addition to these practice areas, Mr. GONEN actively took part and succeeded in national and international arbitrations and dispute resolutions on behalf of national and multinational clients.
Mr. GONEN is a listed arbitrator in various national and international arbitration centres where he has been acting as an arbitrator and mediator in various national and international arbitration matters. He handled arbitrations at the International Centre for Settlement of Investment Disputes (ICSID), the International Court of Arbitration (ICC), the Stockholm Chamber of Commerce (SCC), London Maritime Arbitrators Association (LMAA), London Court of International Arbitration (LCIA) and Grain and Feed Trade Association (GAFTA) and Global Trade In Oils, Seeds and Fats (FOSFA)
Mr. GONEN has been actively advising foreign investors in their transactions and litigation and consultancy matters in Turkey and abroad. His client portfolio consists of companies operating in different sectors including local and international construction companies, energy companies, international investors, investment funds and holdings.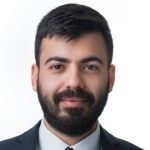 Uğur Sebzeci, chief legal officer, Rönesans Holding
Uğur Sebzeci is a dual qualified lawyer (England and Wales, Türkiye) and is the Chief Legal Officer of Rönesans Holding. He completed his law degree from Ankara University Faculty of Law in 2009. He started his legal career in one of the prominent international law offices of Türkiye where he gained extensive experience in private practice for 10 years before joining Rönesans Holding in 2019. He has deep understanding of legal and business aspects of the M&A projects. He also holds an MBA from Istanbul Technical University.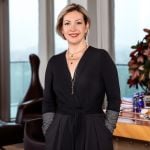 Sıla Cılız İnanç, board member, Akfen Holding A.Ş 
Sıla Cılız İnanç is a board member in Akfen Holding A.Ş. and Akfen İnşaat Turizm ve Ticaret A.Ş., as well as in various Akfen Holding subsidiaries. She completed her law degree from Marmara University Faculty of Law in 1995 and started her legal career in Akfen Holding in 1997 after completing her legal internship. She participated in PPP and M&A projects in Türkiye, and has extensive knowledge in the fields of infrastructure, construction, energy, and competition law. She played an active role in the development of the secondary legislation of Public Tender Law. She was involved in every stage of BOT projects, transfer of rights/concession, and all processes of privatization implementations, including tenders and transfers in which Akfen and its subsidiaries. She also dealt with the establishment of financial structures, facility agreements, and laws and regulations related to both share and bond issues.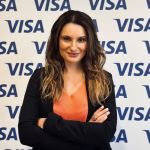 Başak Gürbüz, lead regional counsel, Visa
Başak Gürbüz graduated from Ankara University Law Faculty in 2004 and had her LL.M degree in Ankara University in 2005 on Commercial Law by focusing on Intellectual Property and Competition Laws along with.
After completing her internship in Kasaroğlu and Yazıcı Law Firms in Ankara, she worked in Bayındır Holding temporarily and then moved to İstanbul in 2006, beginning her career in Pekin & Bayar Law Firm. She focused on Corporate and Real Estate Laws in the firm and after 2 years of service, she continued her career in Gün +Partners where she worked for 8 years and headed the Advertising & Media Law department; also focusing on Intellectual Property and Data Privacy.
After leaving private practice in 2015, she became the Legal and Compliance Director at The Walt Disney Company and worked there for 4.5 years. In 2020, she joined the Visa Legal team as Regional Counsel looking after 9 countries in the South- Eastern Europe cluster. Currently, she is the Lead Regional Counsel for South Europe cluster at Visa, focusing on 5 countries including Turkiye.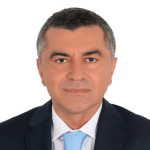 Umut Postlu, chief legal counsel, Gülermak group
Umut Postlu is the general counsel of Gülermak group companies leading the legal and contract departmant in a global scale. After several years in leading law firms, he has been working as in house counsel over 10 years. He has vast experience in project finance, mergers and acquisitions and PPP projects while he has a primary focus on contract management, disputes and arbitration cases within the field of construction and infrastructure projects.
Gökhan Sumer, chief legal counsel, Kalyon Holding
Gökhan Sumer, the Chief Legal Counsel at Kalyon Holding, specializes in banking & financial transactions, project financing, energy and infrastructure projects, and Corporate and M&A projects in real estate. With his expertise, he has played a key role in numerous high-profile deals, earning accolades such as the Bonds & Loans Transport Finance Deal of the Year 2018 and Bonds & Loans & Sukuk Turkey Awards, 2021, ESG Loan of the Year and Legal500 GC Powerlist for Turkey, 2023. A Galatasaray Lycée alumnus with a Law degree from Marmara University and a Master's in Public Law from Istanbul University, Gökhan is currently pursuing a Ph.D. in Public Law at the University of Essex. He is a licensed Attorney at Law in Turkey, recognized both locally and internationally for his contributions to the legal field.
Mehmet Yilmaz, COB Tüprag A.Ş. & VP, Eldorado Gold Corporation Türkiye
Mehmet Yılmaz was born in 1964, Elazığ-Türkiye. After completion of high school education, he continued with the graduation from"Geological Engineering Department of Middle East Technical University" in Ankara. Mr. Yılmaz was employed by TUPRAG Metal Madencilik A.Ş., a subsidiary of Eldorado Gold, as a field geologist just after the graduation in 1987.
Mehmet Yılmaz's professional journey is marked by significant milestones, beginning in 1991 when he assumed the role of Chief of Exploration. Over the years, he demonstrated his expertise and leadership, progressing to the position of Manager of PR/GR and Permitting Team in 1996. His dedication and contributions led to his appointment as Company Director in 2003, followed by his role as Deputy Chairman in 2013. In 2015, he reached the pinnacle of his career, becoming the Chairman of the Board of Directors at Tüprag A.Ş. Continuing his global impact, Mehmet Yılmaz took on the role of VP&GM Türkiye at Eldorado Gold Corporation in 2020. His international experience extends beyond Turkey, with training and employment in gold mining taking him to various countries, including South Africa, Brazil, Mexico, the USA, and Canada.
Sidar Tunca, founder, Tunca Attorney Partnership
Sidar Tunca started his professional activities by establishing the Tunca Attorney Partnership in 2005 and provides litigation and legal consultancy services to national and international clients operating in different sectors, especially in Administrative Law, Public Procurement Law, Energy Law, Mining Law, and Zoning Law. In addition to his law practice, Sidar Tunca has served in the administrative bodies of many public/private institutions and organizations, such as Ankara University Rectorate, the Turkish Golf Federation, the Turkish Handball Federation, as well as in the management and disciplinary boards of various institutions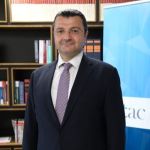 Yasin Ekmen, secretary general, Istanbul Arbitration Centre
Yasin Ekmen graduated from Marmara University Faculty of Law. He completed his master's degree in International Trade and International Arbitration at Cardiff University Law School in the UK in 2001. During his time in the UK, he worked as an interpreter, legal representative, and case lawyer at various law firms and centers.
Ekmen returned to Turkey in October 2009 and worked as a legal expert and later as a Legal Advisor at the Union of Chambers and Commodity Exchanges of Turkey (TOBB). He also effectively ran the Secretariat of the TOBB Court of Arbitration. Ekmen participated in the discussions of all law drafts concerning the private sector as a TOBB representative in the Law Commissions of the Grand National Assembly of Turkey and served as a TOBB representative at the Coordination Council for the Improvement of the Investment Environment (YOIKK).
He played an active role in the preparatory work for the Istanbul Arbitration Centre Law and the establishment of the Istanbul Arbitration Center. Representing Turkey at various international meetings in different countries, Ekmen also participated as a representative of our country in the establishment of the Jerusalem Arbitration Center chaired by TOBB President M. Rifat Hisarcıklıoğlu and also advised Mr. Hisarcıklıoğlu in the field of international arbitration. He continues to be a committee member of the OIC Arbitration Center and the Cyprus Arbitration Center, whose establishment is ongoing. Additionally, he was assigned by the Turkish Ministry of Trade (formerly the Ministry of Economy) to the OECD-MENA Working Group on the Protection of Investments in the Mediterranean (Arbitration subgroup in the Mediterranean). Since 2011, Ekmen has also been working in the Arbitration Working Group of the National Committee of Turkey for the ICC (International Chamber of Commerce).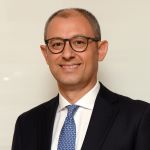 Değer Şahbaz, CEO, Pragma
Değer Şahbaz has twenty-seven years of investment banking experience. Değer took key roles in a broad range of investment banking activities including financial advisory services, mergers & acquisitions transactions and capital markets projects and investments in industrial and technology companies undertaken by Pragma and the funds it manages. Değer received his BS Degree in Mechanical Engineering from Boğazici University and MBA Degree from Koç University.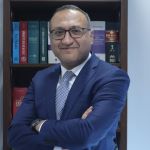 Muhammed Çaprak, partner, Gonen Law Office
Muhammed Çaprak; Partner of Gonen Law Office; graduated from Ankara University Faculty of Law and obtained LL.M degree from the University of Exeter on European Law; he has published peer-reviewed articles in various international publications and giving lectures on hukukegitim.com; before starting to practice as a lawyer, Çaprak has served as Administrative Judge in Aydın and İstanbul Tax Courts and the Council of State until 2017. He practices Tax Law, Energy Law, Commercial and Corporate Law.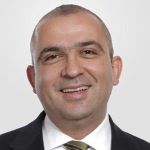 Ahmet İlker Doğan, vice president, legal counsel, Alacer Gold Madencilik A.S.
Currently Ahmet is working as in house general counsel and charmain of Board of Anagold Madencilik Sanayi ve Ticaret A.S. which is established in 2000 as a joint-venture corporation of SSR Mining and Lidya Madencilik.   Anagold Madencilik is the operator of the world-class Çöpler Gold Mine located in east-central Turkey. During his in-house career at Anagold Madencilik, Doğan has worked on a number of important company deals earning the trust and respect of the business.
Ahmet had a distinguished private practice career before this appointment, serving at international law firm White & Case in Ankara for almost 17 years. Ahmet İlker Doğan's prior practice focuses on advising clients on local and international commercial and financial transactions involving, among others, strategic sectors such as power, oil & gas, civil aviation, and mining.  Ahmet's practice also extends to the representation of his clients in mergers and acquisitions, especially banking M&A's in the early 2000.  Ahmet is also a recognized legal expert in mining sector in Turkey.
He has a law degree from Ankara University and an EMBA from Bilkent University respectively.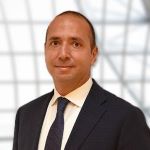 Batuhan Özdemir, board member, Limak Group of Companies
Batuhan Özdemir, Board Member at Limak Group of Companies completed his BS degree in Civil Engineering at Eastern Mediterranean University. He holds an MBA degree in New York Institute of Technology. Özdemir leads the energy activities of the group.
Serving as member at the Administrative Board of at the World Energy Council Turkish National Committee (DEK-TMK) and the Association of Turkish Electricity Industry (TESAB), he represents as the Vice-Chair of DEİK/Türkiye-Kosovo Business Council and Board Member of DEİK/Türkiye-China Business Council. Batuhan Özdemir also holds membership at Turkish American Bussiness Association (TABA-AmCham), Young Businessmen Association of Turkey (TUGİAD), Ankara Young Businessmen Association (ANGİAD), Young Presidents Organization (YPO), 1907 Fenerbahce Sports Club and Turkish Basketball Federation (TBF).