Event information
Date: Tue 20 Sep 2022 Time: 1.00pm-6.00pm Venue: etc.venues, 601 Lexington Avenue, New York 10022
The Legal 500 looks forward to welcoming you to our Disputes Summit in New York in September. This Summit will be looking at the challenges and opportunities for in-house counsel within the market, including whistleblowing, diversity and ESG. With the support of Cooley LLP, Ropes & Gray LLP and Cadwalader, Wickersham & Taft LLP, this event will bring together corporate lawyers from some of the most important companies in the region. Attendees can look forward to an engaging discussion of topical issues in the legal industry, along with networking drinks to complete the evening.
The Ropes & Gray panel has been approved for 1.0 NY Transitional Ethics & Professionalism credit (as well as matching reciprocal credit in NJ and CT), 0.75 CA Ethics credit, and 0.75 IL Professional Responsibility credit.
Agenda
1.00pm Registrations and lunch
1.50pm Opening remarks
Chris Kay, The Legal 500
2.00pm Workplace misconduct investigations: complexities, challenges, and opportunities
Across industries, there is a heightened focus on how companies respond to concerns about workplace misconduct, particularly with respect to allegations involving harassment or discrimination. Such allegations may draw attention at the highest levels internally, prompting executive and Board-level engagement, internal and independent investigations, and crisis communication strategies. Increasingly, various stakeholders have also pressed upon companies to proactively address potential gaps between their practices and values by conducting equity audits.
In this session, we will examine the evolving landscape for these issues in the wake of recent developments, the options available to companies as they seek to address workplace concerns, and the particular challenges they might face along the way. The panel will also address best practices for companies and other institutions to mitigate risk and proactively create safe and positive environments.
Helen Gugel, partner, Ropes & Gray
Brian Blais, partner, Ropes & Gray
Shelby Cuomo, lead counsel, special investigations, Meta
The Ropes & Gray panel has been approved for 1.0 NY Transitional Ethics & Professionalism credit (as well as matching reciprocal credit in NJ and CT), 0.75 CA Ethics credit, and 0.75 IL Professional Responsibility credit.
2.50pm Whistleblower reporting, rights and protections
 The panel will cover the recent expansion of whistleblower rights and protections in the US, and how it may help explain the increase in whistleblower complaints in the last few years. Panelists will also discuss how to determine when an internal investigation is appropriate, procedures to follow during an investigation and maintaining proper communication between outside and in-house counsel.
Russell Capone, partner, Cooley LLP
Lindsay Jenkins, partner, Cooley LLP
Stephanie Accousti, global head of integrity investigations, ABB
3.40pm Coffee break
3.55pm ESG governance, disclosure and litigation
This panel will examine best practices for directors and board committees in monitoring and reporting on climate change and social impact matters, including proactively assessing enterprise-wide risks and opportunities associated with climate transition; appropriate public company disclosure, including in light of the SEC's proposed climate rule; and trends in ESG-related litigation and how to mitigate the risk of liability.
Jason Halper, partner, Cadwalader, Wickersham & Taft LLP
Sara Bussiere, associate, Cadwalader, Wickersham & Taft LLP
Genie Cesar-Fabian, general counsel, Ethic
4.45pm Closing remarks
Chris Kay, The Legal 500
4.50pm Drinks and canapés
6.00pm Event concludes
Speakers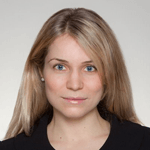 Helen Gugel, partner, Ropes & Gray
Helen Gugel is a partner in the litigation and enforcement practice group. Helen focuses her practice on investigations, prosecutions and other enforcement activity relating to market misconduct or potential violations of the federal securities and commodities laws. In addition, she has substantial experience conducting investigations and advising clients regarding high-profile allegations of serious wrongdoing, including workplace harassment; sexual misconduct; and unlawful or unethical business practices. Her clients include global financial institutions, investment advisers, public companies, non-profits, schools and individuals.
Helen has published numerous articles on securities and enforcement matters and is the co-author of a practitioner guide published by Bloomberg BNA titled Commodities & Futures Enforcement: Practice and Procedure in CFTC and SRO Investigations.
Helen has taught legal writing and research as an adjunct professor at the Fordham University School of Law, and also served as a special assistant district attorney in Kings County.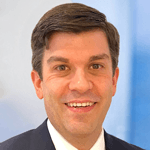 Brian Blais, partner, Ropes & Gray
Brian Blais is a partner in the litigation and enforcement practice group and a former federal prosecutor. His practice focuses on the defense of white-collar investigations by criminal authorities, enforcement actions and investigations by civil regulators, internal investigations, and civil litigation, particularly in the health care, pharmaceutical, medical device, financial services, private equity, and asset management industries.
Brian began his legal career at Ropes & Gray in 2004 and rejoined the firm in 2021, after serving for over a decade as an assistant United States attorney in the United States Attorney's Office for the Southern District of New York, in the securities and commodities fraud, organised crime, narcotics, and general crimes units. As a federal prosecutor, Brian investigated and prosecuted over 150 criminal cases.
He served as the lead or co-lead counsel for eight jury trials, authored approximately 20 appellate briefs filed with the Second Circuit, and argued eight times before that Court. As co-chief of the Office's general crimes unit, Brian supervised over 500 investigations and over 40 jury trials conducted by the more than 60 assistant US attorneys he supervised. The cases he oversaw involved corporate criminal liability, money laundering, cybercrime, wire fraud, mail fraud, tax fraud, access device fraud, and a multitude of other criminal offences. At the US Attorney's Office, Brian also served as deputy chief of criminal appeals.
Prior to his legal career, Brian worked for four years at Goldman, Sachs & Co.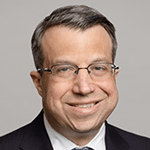 Jason Halper, partner, Cadwalader, Wickersham & Taft LLP
Jason Halper is the co-chair of Cadwalader's global litigation group, head of the corporate and financial services litigation practice, and a member of the firm's management committee. He also leads the firm's climate change litigation and advisory practice. Jason is a lecturer in law, focusing on corporate governance, climate change, compliance and ethics, at the University of Pennsylvania Carey Law School, and a frequent speaker and author. He is a member of the advisory board of Harvard Law School's programme on corporate governance and a regular guest contributor to the Harvard Law School forum on corporate governance and financial regulation.
Lindsay Jenkins, partner, Cooley LLP
Lindsay is a former federal prosecutor with extensive experience overseeing complex, high-stakes criminal cases and government investigations. Over the course of more than 15 years at the US Attorney's Office for the Northern District of Illinois, Lindsay led prosecutions and investigations across a broad range of issues, including public corruption, bribery and extortion, mortgage, investment and healthcare grant fraud, theft of trade secrets, computer intrusion and civil rights violations, as well as mail, wire and bank fraud, money laundering, threats, narcotics conspiracies, and Racketeer Influenced and Corrupt Organizations (RICO) Act violations. By the end of her tenure, Lindsay was the chief of the criminal division, supervising the work of approximately 150 prosecutors in nine criminal prosecution sections. Her responsibilities included approving investigations, charges, pleas and trial strategies for the most significant and high-profile prosecutions, as well as liaising with the Department of Justice and other law enforcement and regulatory agencies. She also supervised the district's civil asset forfeiture program and oversaw an 18-week in-house training programme for new prosecutors.
Russell Capone, partner, Cooley LLP
Russell Capone is a former federal prosecutor with significant experience handling complex criminal cases, particularly those involving corruption, financial fraud and other white-collar crimes. Russell served for more than ten years at the US Attorney's Office for the Southern District of New York, most recently as chief counsel to the US Attorney. In that role, Russell helped oversee SDNY's most significant and sensitive investigations and prosecutions involving, among other crimes, white collar and cybercrime, securities fraud, public corruption, terrorism, gang violence, organized crime, sex trafficking and international narcotics trafficking. He also helped supervise matters arising in SDNY's civil division, including those involving civil rights violations, as well as violations of the False Claims Act and Anti-Kickback Statute.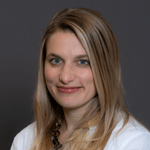 Stephanie Accuosti, head of integrity investigations and monitoring, ABB
Stephanie Accuosti is the head of integrity investigations and monitoring at global technology company, ABB, where she leads the company's integrity investigations portfolio as well as the development and execution of its integrity risk detection and monitoring program. She also manages a global team of attorneys, investigators and data analysts. Before joining ABB, Stephanie spent several years with multinational oil and gas company, Weatherford. During her time at Weatherford, Stephanie held numerous positions including serving as Associate General Counsel for Compliance, where she was responsible for the company's ethics, compliance, data privacy, and anti-corruption and fraud programs. Stephanie started her legal career in private practice as a white collar defense and investigations lawyer at Gibson Dunn. She earned her B.S. from Cornell University's School of Industrial and Labor Relations, and her J.D. from the University of Virginia School of Law, where she graduated order of the coif.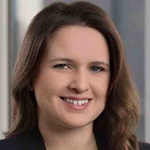 Shelby Cuomo, lead counsel, special investigations, Meta
Shelby Cuomo is lead counsel, special investigations at Meta Platforms, Inc, a global social media and technology company that serves over 3 billion users. Before joining Meta, Shelby was an attorney in the government enforcement practice group at an international law firm. In these roles, Shelby has represented clients in governmental inquiries and managed internal legal matters.
Sara Bussiere, associate, Cadwalader, Wickersham & Taft LLP
Sara Bussiere is an associate in Cadwalader's global litigation group. She represents financial institutions, corporations, alternative entities, and officers and directors in a range of complex litigation matters in state and federal court.
Prior to joining Cadwalader, Sara practiced at a Delaware corporate boutique representing clients in the Delaware Court of Chancery, Delaware Superior Court Complex Commercial Litigation Division and the United States District Court for the District of Delaware. She counseled clients concerning the General Corporation Law of the State of Delaware and Delaware's alternative entity statutes, and handled other complex commercial matters.
In 2020, Sara was included in the inaugural edition of Best Lawyers: Ones to Watch in recognition of her work in commercial litigation.  In 2018 and 2019, Super Lawyers recognised Sara as a Delaware Rising Star for her business/corporate work. In 2019, Sara was also selected for and graduated from the distinguished Federal Trial Practice Seminar sponsored by the US District Court for the District of Delaware.
Sara earned her JD from the Pennsylvania State University Dickinson School of Law, where she served as admissions editor of the Journal of Law and International Affairs. She graduated from Lafayette College with a BA in government and law, with honors, in 2009. She also served as captain of Lafayette's varsity softball team. Sara is admitted to practice in New York, Delaware and Pennsylvania.
Genie Cesar-Fabian, general counsel, Ethic
Eugenie ('Genie') Cesar-Fabian is general counsel at Ethic, a tech-enabled asset manager working toward a world where all investing is sustainable investing. Ethic enables wealth advisors to create custom equity portfolios that can be tailored to investors' unique values, tax preferences, and financial goals.
Ms Cesar-Fabian previously spent more than a decade at Palladium Equity Partners (Palladium), the industry's oldest minority-owned private equity leveraged buyout firm. During her tenure at Palladium, she served as general counsel and chief compliance officer before becoming a partner and transitioning into a new role as head of environmental, social and governance (ESG) and sustainability. This most recent position saw her spearheading Palladium's B Corp certification process, working with key internal stakeholders to fully integrate the analysis of ESG issues throughout the firm's own operations and those of its portfolio companies. In addition, Cesar-Fabian oversaw Palladium's participation in noteworthy ESG initiatives, including the Institutional Limited Partners Association's (ILPA's) Diversity In Action program, the United Nations' Principles for Responsible Investment (UNPRI) program, and the ESG Data Convergence Initiative. In 2021, the firm was named to industry publication Mergers & Acquisitions' inaugural Private Equity Innovators in ESG list.
Chris Kay, The Legal 500
Chris Kay is a UK qualified solicitor and a conference producer at The Legal 500. Chris was a practising solicitor for five years before moving to The Legal 500. He works with general counsel, barristers and law firm partners around the world to organise and moderate legal conferences.
In association with...
At Cadwalader, Wickersham & Taft LLP, we put over 225 years of legal experience and innovation to work for you today. As one of the world's most prominent financial services law firms, we have long-standing client relationships with premier financial institutions, funds, Fortune 500 companies and other leading corporations, and individual private clients. We have earned a reputation for crafting innovative business and financial solutions and developing precedent-setting legal strategies to achieve our clients' goals. The result is simple: We stand out from our competition because we help you stand out from yours. Find out what makes us different.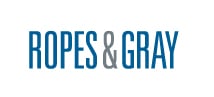 Ropes & Gray is a pre-eminent global law firm with approximately 1,400 lawyers and legal professionals serving clients in major centres of business, finance, technology, and government. The firm has offices in New York, Boston, Washington DC, Chicago, Los Angeles, San Francisco, Silicon Valley, London, Hong Kong, Shanghai, Tokyo and Seoul, and has consistently been recognised for its leading practices in many areas, including private equity, M&A, finance, asset management, real estate, tax, antitrust, life sciences, health care, intellectual property, litigation and enforcement, privacy and cybersecurity, and business restructuring.
Cooley's lawyers solve legal issues for entrepreneurs, investors, financial institutions and established companies with an emphasis on technology, life sciences and other high-growth industries. Clients partner with Cooley on transformative deals, complex IP and regulatory matters, and high-stakes litigation and investigations, where innovation meets the law. Cooley has 1,500+ lawyers across 17 offices in the US, Asia and Europe.