LAW FIRM WINNERS: COMMENTS
CORPORATE AND COMMERCIAL
FIRM OF THE YEAR
Clifford Chance
Clifford Chance's market-leading status in financial services makes it adviser of choice on the most pressing issues facing the world's largest financial institutions; a reputation amply confirmed in 2014. Mandates such as advising Actis Capital on its investment in high-growth mobile operator Upstream demonstrated not only the firm's well-known capabilities in private equity transactions, but also its knowledge of cutting-edge issues in emerging markets. Its longstanding position at the forefront of regulatory change saw it advise a host of investment banks on EMIR, AIFMD and Basel III, while M&A highlights included assisting interactive gaming player GTECH with its recently completed $6.4bn acquisition of International Game Technology. Lesser known for commercial contracts, the firm's work there nevertheless also received outstanding feedback from clients.
FIRM (SPECIALISM) OF THE YEAR
Skadden, Arps, Slate, Meagher & Flom (UK) LLP (Corporate tax)

Skadden, Arps, Slate, Meagher & Flom (UK) LLP excels at handling all tax issues associated with large, cross-border transactions. The practice's ability to provide cutting-edge and innovative advice on high-profile deals where tax considerations are critical was recently evidenced by its key roles in both the proposed $54bn acquisition of Shire by AbbVie, and the failed $115bn takeover bid of AstraZeneca by Pfizer. The compact team's highly reputed experts have also been particularly active on structured finance, derivatives, funds and private capital-related tax issues.
FIRM (REGIONAL) OF THE YEAR
B P Collins LLP (South East)
Achieving exceptional client feedback – a feature of B P Collins LLP's performance across the board in 2015 – Simon Deans' team also stood out for its uniquely strong environmental, digital technology and media sector client roster. Key deals in a marquee year included assisting Biffa Waste Services with its £2.5m acquisition of PHS Wastetech, and advising Propshop (a Pinewood Studiosbased provider of 3D services to the likes of Disney and Warner Bros) on its acquisition by German company Voxeljet.
CRIME, FRAUD AND LICENSING
FIRM OF THE YEAR
Hickman and Rose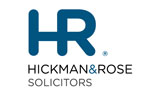 In the last year at Hickman and Rose, Jane Hickman and Ben Rose's practice has maintained not only a steady flow of high-profile clients, but also a track record of successful cases. The team's instructions included defending celebrity Tulisa Contostavlos against allegations of supplying class A drugs; her trial was stayed in 2014. With a strong background in general crime work, the firm also offers high-quality advice regarding corporate crime matters, such as assisting US firm Akin Gump Strauss Hauer & Feld LLP with resisting an application for a wasted costs order regarding the collapsed Victor Dahdaleh trial.
FIRM (SPECIALISM) OF THE YEAR
Debevoise & Plimpton LLP (Corporate crime (including fraud, bribery and corruption))

Debevoise & Plimpton LLP's corporate crime department, which comprises the white-collar and international corporate investigations practice groups, was incredibly active in the last year. Highly experienced in acting for large corporations and boards of directors in the engineering, energy and finance sectors, the firm continued to demonstrate strong compliance and investigation capabilities. Last year saw the firm dealing with authorities such as the SFO on a regular basis.
FIRM (REGIONAL) OF THE YEAR
Taylor Haldane Barlex Solicitors LLP (South East)

Taylor Haldane Barlex Solicitors LLP was a real standout this year in terms of client feedback, and for instructions that included acting on such high-profile news items as the fallout from the Leveson Inquiry, and the so-called 'plebgate affair', demonstrating its versatility in the latter by representing a police constable for client the Police Federation of England and Wales. Clearly enjoying a considerable reputation with the barristers it instructs, the firm's affinity for heavyweight criminal matters was further amply demonstrated by Crown Court cases such as R v Edward Redman and R v James O'Driscoll.
DISPUTE RESOLUTION
FIRM OF THE YEAR
Stewarts Law LLP
Celebrating its 25th anniversary in 2015, Stewarts Law LLP, the UK's largest litigationonly law firm, has a first-class reputation for high-value and complex disputes. Because of the practice's focus on litigation, it is almost uniquely conflict-free, and one of the few firms able to accept instructions against banks and financial institutions. The team acted in one of the most high-profile High Court cases of recent times, advising a group of 313 institutions that brought an action, under s90 of the Financial Services and Markets Act 2000, alleging that RBS' £12bn 2008 rights issue was defective.
FIRM (SPECIALISM) OF THE YEAR
Three Crowns LLP (International arbitration)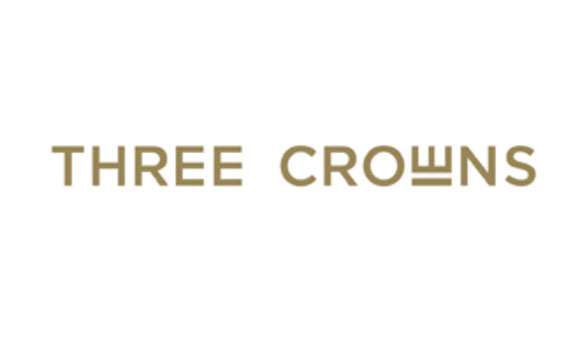 Spun off less than two years ago from leading international arbitration firms, Three Crowns LLP hit the ground running, making successful pitches against established top-tier international arbitration practices during its first six months of operations. From the outset, the firm pulled in the cream of high-value, high-stakes mandates from blue-chip clients and, in 2015, further expanded its leading team with strategic hires. High-profile case examples include representing Gas Natural in ICC arbitration proceedings against ENI, involving a liquefaction plant in Egypt affected by political disruption, with serious ramifications for downstream buyers and sellers.
FIRM (REGIONAL) OF THE YEAR
Ward Hadaway (North)

Ward Hadaway's dispute resolution team impressed during research with the breadth and scope of its work, due in no small part to the considerable resources the firm allocates to the area. Recent highlights include handling a dispute subject to the Laws of the State of New York, and appearances before the Mercantile Court and the Technology and Construction Court. Of particular note was the defence of Paragon Group UK in the high-profile case relating to the theft of logbooks from the Driver and Vehicle Licensing Agency.
FINANCE
FIRM OF THE YEAR
White & Case LLP

The practice at White & Case LLP has a strong team of seasoned professionals – including new hires – across the finance space, which has won the firm outstanding accolades from clients during the year. It is seen as one of the firms of choice for blending solid US and English law expertise, and is praised for its committed and client-oriented approach. The firm is knocking on the door of the top tier for debt work, where its partners are regarded as some of the best in any London firm, and is seen by some as the best firm in the City for emerging markets debt, not least in Africa. It is a growing force in structured finance and securitisation, where it is praised for its commercial and client-focused service, and has a prominent European high yield offering, with many other strings to its bow in trade finance, project finance and Islamic finance. As a rounded finance practice that is investing in the future, it is one of the very best.
FIRM (SPECIALISM) OF THE YEAR
Cadwalader, Wickersham & Taft LLP (Securitisation)
Securitisation is a practice area that has suffered many pressures since the start of the global financial crisis, not least from regulators. As the regulatory environment becomes clearer and more asset classes come back to life, some firms are reinvesting in their practices, but Cadwalader, Wickersham & Taft LLP has been ahead of the curve in building out its London presence with established names in the market. It continued this trend last year to round out a diverse and dynamic team of partners that is rapidly growing the firm's presence in the securitisation space.
FIRM (REGIONAL) OF THE YEAR
Bond Dickinson LLP (Yorkshire and the Humber)
Bond Dickinson LLP has a growing presence in the Yorkshire and Humber region, acting for lender and borrower clients across a variety of sectors. Santander UK is a significant client, which the team advises across leveraged, corporate and real estate finance matters. John Connor heads the department, which recently acted for HSBC Bank in relation to term loan facilities to Station Hotel (Newcastle) to fund an acquisition, and gained Lloyds Bank as a new client. The firm also has restructuring and insolvency expertise across the healthcare, leisure and manufacturing sectors.
HUMAN RESOURCES
FIRM OF THE YEAR
Lewis Silkin LLP

With a longstanding presence as a leading employment firm for both employers and senior executives, Lewis Silkin LLP has had another exceptionally strong year under the joint leadership of the highly regarded James Davies and Michael Burd. The group's steadily improving reputation in immigration saw it rise to tier three in that ranking, in recognition of its excellent sports-related immigration work and increasing focus on advice for high-net-worth individuals. April 2015 marked the opening of the firm's Hong Kong office, its first overseas venture and a further boost to the team's impressive employment and global mobility offering.
FIRM (SPECIALISM) OF THE YEAR
Tapestry Compliance LLP (Employee share schemes)

Tapestry Compliance LLP launched in the market just three years ago, but already represents a staggering 30% of FTSE 100 companies. The firm 'sets the benchmark in terms of industry knowledge', due to the pedigree of practice head Janet Cooper, who led the market-leading team at her previous, Magic Circle firm for 20 years. The practice includes fellow founding partner Bob Grayson and an expanding team of experienced incentives professionals. It acted for Credit Suisse on its global awards review across 55 countries, and advised eBay on the incentives aspects of its spin-off of PayPal, demonstrating that a boutique firm can indeed compete on a global scale.
FIRM (REGIONAL) OF THE YEAR
Cambridge Employment Law LLP (East Anglia)

Employment law is a highly competitive market, and many aspects of it have become commoditised in recent years, but where lawyers add value is in high-end advice. This has opened an opportunity for this niche firm made up of highly experienced partners with stellar track records built up in larger regional firms. Cambridge Employment Law LLP has become a prominent player in East Anglia in a relatively short period of time, and its reputation among prominent businesses for partner-led work of the highest quality gets stronger every year.
INSURANCE
FIRM OF THE YEAR
Clyde & Co LLP

Insurance is at the heart of Clyde & Co LLP's most high-profile matters, as exemplified by the fact that the firm's top ten global clients are insurers. The sizeable and dedicated team, spread across the London, Guildford, Oxford and Manchester offices, impresses with the breadth of its expertise, and scores highly in areas such as clinical negligence, personal injury, professional negligence, insolvency and restructuring, as well as litigation. Recent noteworthy instructions include handling a political violence claim in Ukraine, and advising Capsicum Reinsurance Brokers on a joint venture partnership with Arthur J Gallagher.
FIRM (SPECIALISM) OF THE YEAR
Fieldfisher (Clinical negligence: claimant)

Fieldfisher has consistently ranked highly in the field of clinical negligence, where it stands out for the dedication and support shown to claimants. Its sizeable and expanding practice includes leading practitioners in cerebral palsy, foetal medicine, neurology, catastrophic injury and a range of other maximum severity negligence claims. The team was able to secure record compensation for a young girl whose brain was negligently injected with glue, and also settled, for over £14m, a spinal surgery case.
FIRM (REGIONAL) OF THE YEAR
Irwin Mitchell (South East)
Following a Southampton office opening in April 2014, Irwin Mitchell has become firmly entrenched in the South East insurance sector, particularly in the context of personal injury, where 'top-quality litigator' Claire Howard joined as practice head from BL Claims Solicitors, and regional managing partner Guy Darlaston relocated from the London office, having spent 16 years with the firm. The South East clinical negligence practice is also growing, and the Southampton office was recently part of the team that represented the families of seven deceased residents in the high-profile Orchid View Care Home cases.
PRIVATE CLIENT
FIRM OF THE YEAR
Farrer & Co
Farrer & Co consistently receives outstanding client feedback across each private client practice area, and the work undertaken demonstrates comprehensive expertise in all facets of the private client sphere. The firm has the capacity to advise on substantial agricultural estates, complex charity work, and cutting-edge disputes, and provides excellent onshore and offshore tax advice to both domestic and international private clients. The firm has a good retention rate of its star private client practitioners, but also makes astute hires, showing a focused commitment to the area.
FIRM (SPECIALISM) OF THE YEAR
Thomson Snell & Passmore (Court of Protection)
Thomson Snell & Passmore had another excellent year. The strong practice spans a range of matters; from administering complex personal estates for older clients with foreign property, farms and commercial premises, to vast expertise in welfare cases, especially in the area of high-value catastrophic injury claims. The team is also skilled at advising on cases involving financial abuse, insolvency and continuing healthcare claims. The partners are instructed to advise on capacity issues and to act as expert witnesses. Overall, the firm stands out for the sheer breadth and sophistication of its practice.
FIRM (REGIONAL) OF THE YEAR
Birketts LLP (East Anglia)
While some firms may excel in certain facets of private client work, there are relatively few that can be said to be leaders in all of them. With its deep bench of practitioners working in a close-knit team across an office network that now extends across the whole of East Anglia, Birketts LLP is one of those few. It supports a diverse and growing client base
PROJECTS, ENERGY AND NATURAL RESOURCES
FIRM OF THE YEAR
Ashurst
Ashurst received the perhaps the strongest client feedback of any firm in the category, reflected in its top-tier positions for infrastructure, oil and gas, and power. Equally adept in a diverse range of established and emerging markets (such as North Sea oil and gas and African onshore wind), highlight deals in a showcase year included advising on Colombia's first LNG regasification terminal, and assisting the lenders with the $167bn financing of the landmark Shams Ma'an photovoltaic power plant project in Jordan. Its outstanding infrastructure group continues to advise on projects of the calibre of the Mersey Gateway bridge (acting for the project consortium) and, in April 2014, celebrated closing phase 2 of the £5.7bn Intercity Express Programme.
FIRM (SPECIALISM) OF THE YEAR
Hogan Lovells International LLP (Infrastructure (including PFI and PPP))

Acting as longstanding sole project counsel on the development of the Shah Deniz gas field (arguably the largest energy project in the world), Hogan Lovells International LLP's position as adviser of choice to sponsors on landmark upstream mandates at the nexus of infrastructure and natural resources was cemented further by instructions such as assisting Rio Tinto with development of the multibillion-dollar Simandou mine in Guinea. According to its clients, the firm has one of the best PPP and PFI offerings in the City and, in a typically active year in the secondary markets, advised Dutch Infrastructure Fund on its sale of 16 accommodation, education and healthcare PPPs spread across Europe. In 2014, the feted group also acted for the Department of Transport on closing of phase 2 of the Intercity Express Programme.
FIRM (REGIONAL) OF THE YEAR
Prospect Law (West Midlands)
Boutique practice Prospect Law, which entered the ranking in 2015, is part of a new generation of legal service providers. The firm, a legal disciplinary practice of solicitors and barristers that was established in 2010, has an innovative approach, and frequently works alongside its sister company Prospect Energy, which provides consultancy services and technical advice to clients. Co-founders Edward de la Billiere, who handles non-contentious work, and barrister Edmund Robb, who leads the litigation team, are the key names.
PUBLIC SECTOR
FIRM OF THE YEAR
Bircham Dyson Bell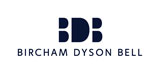 Bircham Dyson Bell puts public law at the centre of its activities, and is well placed to service clients in public sector matters from its singlesite office in the heart of Westminster. The firm enjoys a top-tier ranking for its public affairs and infrastructure (Parliamentary) teams, and continues to win key instructions from clients, most notably in the transport and infrastructure space. Standout work for longstanding client TFL includes the group's advice on the visionary Garden Bridge project, a proposed pedestrian bridge across the Thames.
FIRM (SPECIALISM) OF THE YEAR
Winckworth Sherwood LLP (Infrastructure (Parliamentary))

Winckworth Sherwood LLP has had a stellar year, and bolstered its practice with the high-profile recruitment of planning and environment specialist Brian Greenwood, who adds further expertise to Paul Irving's already excellent team. The practice maintains its tier one position in the ranking, and benefits from the presence of two Roll 'A' Parliamentary Agents in the team. The London-based group continues to be instructed on projects of national significance, and has a strong reputation for its work on the promoters' side, most notably in the transport sector.
FIRM (REGIONAL) OF THE YEAR
Browne Jacobson LLP (West Midlands)

Tier one in the West Midlands health rankings, Browne Jacobson LLP is the first choice for NHS Foundation Trusts nationwide, and enjoys the accolade of influencing national policy through advising the Ministry of Justice on revised Court forms; acting in Re X on the streamlined Court process; and assisting the Intensive Care Society on deprivation of liberty matters. It also enjoys an excellent reputation for bringing schools through the whole lifecycle of becoming an academy, and for providing support with expansion and development thereafter. This year it was instructed by Cranbrook School, in a matter where the local authority was seeking a boarding placement for a child with a Statement of Special Educational Needs.
REAL ESTATE
FIRM OF THE YEAR
Pinsent Masons LLP

Pinsent Masons LLP had an excellent year, remaining a leading firm in the planning, construction, and hotels and leisure tables. The lender-focused property finance team performed strongly, advising a bank syndicate including HSBC, RBS and Barclays on a £550m revolving credit facility for Derwent London. The planning practice advised Capital & Counties on a regeneration project at Earls Court worth over £8bn – London's largest private sector-led regeneration project. Also impressive is the firm's construction team, which acted on the first major, successful adjudication against Crossrail, concerning Europe's largest infrastructure project.
FIRM (SPECIALISM) OF THE YEAR
Taylor Wessing LLP (Property finance)
The property finance department at Taylor Wessing LLP was bolstered by the arrival of Heather Buttle from Clifford Chance. Thanks in part to its increasing bench strength, the firm's real estate market profile is in theascendant, with the team handling big-ticket work for high-profile clients. The highlight of its work this year was advice to Safra Group on the financing and purchase of the Gherkin. The team also advised HSBC on its €50m acquisition of four logistics centres in Germany. Other clients include RBS, Santander and Lloyds Banking Group.
FIRM (REGIONAL) OF THE YEAR
IBB (Iliffes Booth Bennett)(South East)

IBB (Iliffes Booth Bennett)'s simply outstanding group has exceptionally strong capabilities in corporate real estate and private equity real estate investment, thoroughly demonstrating its broad property remit by also obtaining outstanding client feedback for its property litigation, residential development, and construction functions. Keynote matters for the huge team included advising the developer on the Barking Riverside regeneration project (one of the largest regeneration schemes in the country), and assisting Bellway Homes with major multi-phase developments in North London and Hampshire.
TMT
FIRM OF THE YEAR
DLA Piper
DLA Piper's TMT offering draws on the significant expertise of its lawyers and the firm's impressive global footprint. Of particular note, it advised Al Jazeera on issues surrounding the international roll-out and operation of its news channels, and acted for the Premier League on its broadcasting and media rights strategy. Franchising is also another strength of the team, which regularly acts for Hertz Europe, Hilton and a number of Marriott's brands on franchise transactions domestically and internationally. The firm also advises some of the biggest names in the banking sector on major IT outsourcing projects, and has an impressive list of intellectual property clients.
FIRM (SPECIALISM) OF THE YEAR
Charles Russell Speechlys LLP (Sport)

Following the merger of Charles Russell and Speechly Bircham in 2014, the sport team at Charles Russell Speechlys LLP has gone from strength to strength, standing out for the breadth of the practice. The team has a particular focus on football, advising industryleading clients including high-profile teams, Premier League players, and governing bodies. Key work highlights include representing the FA at the Hillsborough inquests, advising individual football players on big-ticket transfers, and assisting IMG on several commercial rights deals for the Rugby World Cup 2015. The practice, promoted to tier one this year, is headed by leading individuals Jonathan Ellis and Ian Lynam.
FIRM (REGIONAL) OF THE YEAR
Taylor Vinters (East Anglia)

Many law firms around the technology hub of Cambridge have excellent practitioners in various aspects of the TMT space, but one firm has been bold in developing a model unlike any other in the region. Once a wellrespected regional firm with recognised expertise in the technology sector, in recent years Taylor Vinters has repositioned itself as an international firm focusing more closely on technology-related work, having opened offices in London and Singapore to bring work into a Cambridge team that is known for a standard of work that rivals firms in the City.
TRANSPORT
FIRM OF THE YEAR
Holman Fenwick Willan
A longstanding heavyweight in the transport arena, Holman Fenwick Willan acts on a range of market-leading aviation and shipping instructions. The aviation team dominates across both liability and regulatory mandates, and has played a key role at the forefront of a number of recent high-profile air disasters and regulatory disputes, where the department is praised for its quality service and client dedication. The shipping practice draws plaudits for its consistency, sheer depth of expertise and industry knowledge, particularly in insurance, admiralty, piracy and dry shipping work.
FIRM (SPECIALISM) OF THE YEAR
Campbell Johnston Clark Ltd (Shipping)

Bolstered by a number of hires at partner and associate level, specialist shipping firm Campbell Johnston Clark Ltd enjoys an increasing market presence both in the UK and internationally, with offices in Newcastle, London, Dublin and Singapore. The firm's ability to retain strong client relationships and its vast, technical skillset is reflected in a recent track record that includes a range of high-profile casualty, insurance, piracy, charterparty and shipbuilding instructions, including several market-leading disputes.
FIRM (REGIONAL) OF THE YEAR
Backhouse Jones (North West)

Based in Clitheroe, specialist outfit Backhouse Jones is widely recognised as a national leader for road transport regulatory work, acting for clients from the passenger and freight transport industries. With vast knowledge of the sector, the firm demonstrates in-depth expertise and experience in a highly specialist field. The firm receives plaudits for its strong industry knowledge, its detail-oriented approach and for its ability to provide a tailored service to clients.
NORTHERN IRELAND
FIRM OF THE YEAR
A&L Goodbody
A&L Goodbody had an outstanding 2014; its team successfully handled high-profile mandates across various disciplines, including banking and finance, corporate and M&A, dispute resolution, and real estate. It had a leading role acting for Cerberus in its acquisition of NAMA's Northern Ireland loan portfolio. Illustrative of its stellar reputation, the firm also won work from Standard Life, New River Retail and Google, among many others. In addition to handling high-end work on a standalone basis in Belfast, the firm is also able to call upon its network in jurisdictions elsewhere; in the EU and competition arena, Belfast-based Micaela Diver is qualified in both Northern Ireland and the Republic of Ireland, and works with members of the Dublin office in matters spanning both jurisdictions.
OFFSHORE
FIRM OF THE YEAR
Appleby

Appleby remains the only law firm with offices in Jersey, Guernsey and the Isle of Man. In 2015, the firm demonstrated its commitment to fielding an ever-stronger team and broadening the range of services it offers. Thefirm's ambition is most evident in Guernsey, where it has secured rankings in insurance and employment for the first time. In Jersey, the firm has played key roles in transactions involving two of the island's most famous companies, the Liberation Group and the Jersey Royal Company. Across all jurisdictions and practice areas, the firm is consistently praised for the responsiveness, commercial awareness and approachability of its lawyers.
SCOTLAND
FIRM OF THE YEAR
CMS
CMS has consolidated its position as a leading player following its merger with legacy firm Dundas & Wilson in May 2014, and its Scottish practice has no fewer than 17 top-tier rankings in the 2015 edition. This leading international firm services clients north of the border from offices in Aberdeen, Edinburgh and Glasgow, as well as partnering with its network offices to provide a global offering to clients. It remains dominant in Scotland's energy industry, and regularly wins instructions to handle energy-related transactions, litigation and financing matters.
WALES
FIRM OF THE YEAR
Capital Law LLP

For such a relative newcomer, Capital Law LLP has established an enviable client base that includes The Royal Mint, S4C and the British Medical Association. Since its 2006 formation, the firm has recognised the need for sophisticated, industry-specific advice in the Welsh market, demonstrated no better than in its market-leading status as adviser of choice for complex commercial agreements in Wales' burgeoning media sector – particularly its flourishing film and television industries. The firm is ranked tier one for commercial litigation and employment and, as to be expected, scores very highly across the board in our TMT subcategories.