Survey Results - Trainee feedback on
Devonshires Solicitors
The lowdown - Trainees (in their own words) on Devonshires Solicitors
Why did you choose this firm over any others? 'The firm's ethos', 'the quality of people working here', 'the culture', 'I was already working here as a paralegal', 'it offered work in my areas of interest and the people and environment seemed welcoming and friendly', 'work and culture', 'responsibility given to juniors', 'culture, working with the partners, better work/life balance and areas of expertise', 'high levels of client contact, responsibility offered, good reputation for training'
Best thing about the firm? 'Good client contact and flexible working', 'good work/life balance', 'the people, the ethos and direction of the firm', 'the people who work here and the support they give', 'senior partners are approachable and very supportive', 'work and people', 'good training and close contact with supervisors and team', 'even partners at the firm can be super approachable', 'the people you work with'
Worst thing about the firm? '[London] office space presently', 'some of the technology can have issues', 'there are a few supervisors who aren't as approachable', 'limited seat choices and support can be lacking at times', 'the salary', 'less seat variety', 'there is high competition for final seats', 'I think the salary compared to other city firms can be a bit low', 'the remuneration and the interior of the office [in London], although this is currently being renovated'
Best moment? 'Working on two major company sales', 'working on a large regeneration project and assisting my supervisor with all aspects of the project and joint venture negotiations', 'qualifying early into the department I want to progress my career in', 'getting involved in high-quality work and leading client meetings. The training on offer really sets you up well for the future', 'getting positive feedback from clients'
Worst moment? 'An interim injunction with several last-minute adjustments', 'the lack of help from colleagues/my superior', 'not getting the seats I wanted', 'making mistakes'
The Legal 500 Future Lawyers verdict on Devonshires Solicitors
Devonshires offers training contracts in London and Leeds. Some trainees had already worked at the firm as a paralegals and knew that it would be a great place to train. The 'ethos', 'culture' and the 'quality of the people' working at Devonshires were all big attractions. The firm has a 'good reputation for training' and trainees are given a lot of responsibility: 'you get involved from day one' said respondents. Working alongside partners and having direct access to senior lawyers is the norm at Devonshires and 'supervisors are patient and offer increased responsibility at a good pace'. Recruits are proud to 'often work opposite international and Silver Circle law firms', whilst also appreciating that 'due to Devonshires' size it is much more supportive than what we hear about other firms'. One drawback of working at the firm is that there aren't as many seat choices available as at some larger outfits. Some trainees grumbled about the 'current office space [in London]', although 'the interior is currently being renovated'. Best moments included 'finishing two large completions in one week, with plenty of involvement in both', 'working on a large regeneration project and assisting my supervisor with all aspects of the project and joint venture negotiations' and 'running my own cases'. Worst moments were 'an interim injunction with several last-minute adjustments' and 'making mistakes'. To work with 'supervisors who are very approachable and supportive' in a 'welcoming and friendly environment', where high levels of responsibility come as standard, consider Devonshires.
A day in the life of... Ben Townsend, trainee solicitor, Devonshires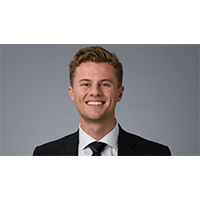 Departments to date: Banking; Governance; Corporate
8.30am – arriving at the office:  I arrive at my desk after cycling in to work. I make myself a coffee and I catch up with the other trainees and my team about our weekend. We also discuss the tasks for the day ahead.
9.00am – to-do list:  Getting back to my desk, I review any leftover
tasks from the week before, as well as any emails that have come through over the weekend. I then write a fresh list, prioritising urgent tasks where appropriate and get to work on those first.
9.30am – completion preparation:  We are due to be completing on a large systems contract for a client. I ensure that the contract is error-free, and the schedules have been correctly compiled. Once both parties are satisfied, I issue the contracts for e-signatures.
11.00am – Companies House filings: I have a meeting with a company director who signs several forms I have prepared for a share allocation. Following the meeting, I send these forms to Companies House, and diarise to check they have been filed correctly in a week's time.
1.00pm –  lunch: Today, I am attending an employability day hosted by the firm. The event centres around providing CV and interview advice to the residents of some of our housing association clients. I give a short talk on my past interview experiences and engage in a productive Q&A session, accompanied with sandwiches and snacks!
2.00pm – preparing slides: I have been asked to prepare slides for a presentation to be given to directors regarding potential conflicts of interest. Research tasks are very common in this seat, and it provides a useful way of building on legal knowledge of the sector.
4.00pm – mid-seat review:  I scheduled this in with my supervising partner earlier in the week. The mid-seat review is a key part of the training process. We have a thorough conversation about what has gone well in the seat so far and what areas of improvement there are for the remaining months of my seat.
4.30pm – work experience catch-up:  We have a university student with us for the week for work experience. I have set time aside at the end of the day for a catch-up on the work they have done and a general discussion about training contract applications.
5.30pm – admin tasks: Towards the end of the day, I like to ensure all my time recording is up to date, and make sure my trainee diary is correct to avoid the admin piling up.
6.00pm – five-a-side: The firm has a team that plays regularly at the nearby pitches in Shoreditch. It's a great way to catch up with people I wouldn't normally see on a day-to-day basis as well as a great opportunity to keep fit.
About the firm
The firm: We have specialised in providing legal advice to social housing providers of all kinds (registered and unregistered, for profit and non-profit, local authorities, and private registered providers) since the early 1970s. Social housing is in our DNA, with work in this area accounting for 70% of our business.
Our experience ranges from strategic advice to executive boards to dealing with routine legal work that is part of the management and development of the property estates of our clients. We are at the forefront of current issues impacting the social housing industry and work closely with key regulators, including the Regulator of Social Housing, Homes England, Financial Conduct Authority and Charity Commission.
We are recognised by The Legal 500 and Chambers & Partners as one of the top two social housing sector law firms.
We advise clients on the full range of legal issues, including housing management, development (including property and sales), employment, corporate and finance. Our development, finance and securitisation and housing management teams are some of the largest in the sector, with strength in depth to deal with the largest and most complex of transactions quickly.
The clients: We are proud to represent many of the leading organisations in the fields in which we specialise, and work with clients of all sizes across the G15, HALA (Housing Association Legal Alliance) and CHIC (Communities & Housing Investment Consortium), as well as many clients outside of these organisations.
The deals: Dispute resolution – debt recovery: For Michael Page International Recruitment Ltd, recovery of long overdue monies previously withheld in their entirety together with significant accrued statutory interest and costs thereby increasing the sum received and anticipated; acting for Sodexo Ltd in a recovery of an aged debt by way of negotiation without the need of incurring costs of presenting proceedings; recovery of monies in the US for and on behalf of Michael Page International Recruitment Ltd without the need to incur significant costs of filing suit and their attending a hearing.
Real estate – social housing: finance: Advised The Riverside Group Limited and One Housing Group on the financing arrangements emanating out of their formal partnership by way of One Housing Group (and its subsidiaries) becoming subsidiaries of The Riverside Group, involving procuring consents from incumbent funders to both entities (where required) and entering into bespoke arrangements involving £1bn+ of debt with third-party funders and intra-group arrangements; advised Onward Housing Association on their £350m bond issue and financing arrangements emanating out of its consolidation with Contour Housing Association; having advised London & Quadrant Housing Trust on the establishment of its Euro Medium Term Note Programme in 2020, acted for L&Q again on the issue of £300m sustainability-linked bonds under the programme.
Real estate – social housing: Advised MetLife and Barings on a structured £195m private placement note issuance with an affiliate of Triple Point Social Housing REIT; advised The Riverside Group Limited (TRGL) and One Housing Group (OHG) on the financing arrangements emanating out of their formal partnership by way of OHG (and its subsidiaries) becoming subsidiaries of TRGL; acted for Peabody in connection with the regeneration of the West Thamesmead site, for the provision of residential housing and commercial space from its current industrial.
Real estate – construction: non-contentious: Acting for Swan Housing Association to deliver a 30-year £500m regeneration project in Southend, which will involve the development of 1,300 new homes, a commercial development and new highways infrastructure; acting for Stonewater Limited on its restructure of development and construction arrangements to the value of circa £465m in order to secure £100m in new funding to maximise capacity to deliver its planned 6,000 affordable homes over the next four years; acting for Sage on a £106m portfolio purchase of 420 new homes from Optivo, providing a mixture of rental and shared ownership properties across six sites in London and the South East.
Other offices: London, Birmingham, Colchester, Leeds.
Who we are: From our offices in the City of London, Leeds, Birmingham and Colchester, we house approximately 300 partners, solicitors and support staff in one 'hub of expertise', enabling us to create teams, collaborate with others and deliver high-quality, practical advice using up-to-date technology.
What we do: We are well regarded within both the public and private sectors and we have a strong foothold in the social housing arena. In order to provide excellent legal advice and market-leading solutions, we continually update our knowledge and expertise. This includes a comprehensive training and education programme for all our staff, from senior partner through to support staff. Likewise, we understand our clients' thirst for knowledge and excellence, and to cater for this we provide a programme of regular webinars, briefings and eBulletins across a range of subjects.
What we're looking for: We look for trainees who not only have keen commercial and technical qualities but those who possess outstanding individual talents and who will also be great team members and future team leaders.
What you'll do: From the moment you are offered a training contract with us you will be in regular contact with the HR manager. We will also invite you to any firm socials that are organised in this time. This is a great way to meet our current trainees and ask them about their experience, as well as other future colleagues.
Mentor – you will be allocated a mentor at the start of your training contract who will provide informal support and offer opportunities for you to learn from someone with a greater or different understanding of the firm and provide you with an objective and alternative source of information.
Your first week at Devonshires will be spent on our trainee induction programme; this will give you an introduction to us and how we work. The purpose of this week is to make the start of your training contract and your start with Devonshires as smooth as possible.
You will meet a number of key people who will give presentations and talks, together with training sessions on our IT systems and other processes you will need to know. You will also spend some time during this week meeting your team and shadowing a current trainee, as well as having the opportunity to
socialise with the trainees in a more informal setting.
You will undertake four six-month seats across our range of practice areas. Your first seat is allocated for you by the HR manager and training principal and for your three remaining seats you will have some input in areas you are interested in. When making decisions about seats we take into consideration
your preferences along with the firm's needs and SRA requirements. You will need to complete a litigation seat and property seat as part of your training contract.
We have a supportive and encouraging culture that focuses on training and developing our employees to be the best they can be. Throughout your career with us you will be provided with a strong and well balanced support network.
Buddy – a first- or second-year trainee solicitor will help you through your first few weeks. They will be there to answer those questions you dare not ask anyone else.
Training supervisor – for each six-month seat, you will be allocated a trainee supervisor who will delegate you work, monitor your progress and give you timely and constructive feedback. You will have a mid-seat review as well as a formal appraisal meeting at the end of your seat.
HR manager – working closely with you, the training principal, your training supervisors and your buddy, the HR manager will ensure you are well supported and encouraged throughout your time with us.
Training principal – Chris Drabble, partner, will act as your mentor throughout your training contract and will take a keen interest in your development. The training principal and HR manager will liaise with your training supervisor in organising the seat rotations. By working closely with your trainee supervisor in each seat you will receive on-the-job training; this will include – where possible – client contact and early responsibility, which will assist you in
developing the necessary skills to become a well-rounded lawyer. As well as completing the necessary training on the Professional Skills course, which we will fund via an external provider, you will attend training sessions organised by the teams and firm during each seat.
Perks: 25 days' holiday, life assurance, group income protection, private medical insurance, dentistry treatment scheme, group personal pension, interest-free season ticket loan, gym joining fee contribution, cycle to work scheme, TechScheme, annual flu jab, annual eye test, CRY-Y heart screening check.
Sponsorship: All applicants must have completed their LPC or SQE1 prior to the start of their training contract – we have an April and September 2024 intake planned. We do not offer financial assistance for the GDL, LPC or SQE.

Percentage of female associates: 65.3%
Percentage of female partners: 48.1%
Percentage of BAME associates: 21.5%
Percentage of BAME partners: 17.3%