Set Profile > 5RB > London, England
5RB
Offices
Chambers of Desmond Browne QC and Justin Rushbrooke QC
5RB
5 GRAY'S INN SQUARE
LONDON
WC1R 5AH
England
5RB > The Legal 500
Rankings
The 'fantastic' 5RB continues to be the 'go-to set for media litigation', offering 'an extremely efficient service' and 'the top barristers in the field' when it comes to defamation and privacy issues. Members of chambers are regularly instructed by famous individuals, the media, corporate bodies and public authorities alike. In a recent example, Adrienne Page QC and Godwin Busuttil represented the claimant in Bruno Lachaux v Independent Print Ltd & Evening Standard Ltd, a Supreme Court appeal related to the serious harm requirement of the Defamation Act 2013. Before taking silk in 2020, Adam Speker QC appeared as sole counsel for the media appellants in Simon v Lyder & Another, a case concerning reference innuendoes in libel. David Sherborne and Kate Wilson have been part of the legal team acting for Johnny Depp in the Hollywood star's highly publicised libel action against News Group Newspapers, publishers of The Sun; the paper has been represented by Adam Wolanski QC and Clara Hamer. Rising stars Ben Gallop and John Stables bring great experience to the set and clients via their previous roles at the Independent Press Standards Organisation (IPSO) and Ofcom, respectively.
Ben Gallop
-
5RB
'
A great barrister with helpful experience gained at the regulator, IPSO. He has an exceptional knowledge in this area of law, well-above his level of call. Ben is certainly one to watch for the future!
'
Ranked: Tier 1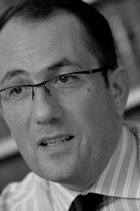 William Bennett QC
-
5RB
'
Calm and confident and tends to win nearly every matter that goes to a hearing - instruct him before your opponent does.
'
Leveraging its 'unparalleled knowledge of defamation and reputation management issues', 5RB is 'a go-to set for data privacy matters and a pre-eminent media set'. With particular strength at the junior level, recent highlights include Jonathan Barnes, who 'has no equal in the junior Bar', acting for various Morrisons employees in the Supreme Court against Morrisons relating to the unauthorised publication of their payroll information on the internet; Jonathan Scherbel-Ball acting for the defendant in Cooper v National Crime Agency relating to the processing of personal data following the claimant's dismissal; and Clara Hamer defending Bloomberg in ZXC v Bloomberg, a case analysing the media's right to disclose information about suspects in criminal investigations. Key silks include Andrew Caldecott QC and Justin Rushbrooke QC, and the 'completely unflappable' Aidan Eardley is regularly instructed by media organisations.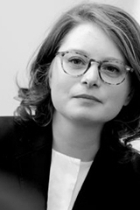 Clara Hamer
-
5RB
'
She is bright and tenacious and also very personable and clients love her, especially the media defendants.
'
Ranked: Tier 1
Ranked: Tier 1
Ranked: Tier 2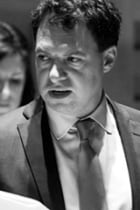 Adam Speker QC
-
5RB
'
Excellent in court. Provides solid, commercial advice. Very good with clients, too.
'

Jonathan Barnes QC
-
5RB
'
In the field of data protection, he has no equal, certainly not at the junior Bar. It is a wonder he is not a silk.
'
The market leader in defamation and privacy, 5RB is also a 'go-to set for media litigation' and 'the leading chambers for other media risks'. Chambers also takes on pre-publication and pre-broadcast work as well as cases related to reporting restrictions and regulatory multimedia, broadcasting and telecommunications issues. David Sherborne is the set's leading junior in this area, while the set was strengthened following Christina Michalos QC's elevation to silk in 2019.

Ranked: Tier 4
Ranked: Tier 4
Ranked: Tier 4

The market leader in defamation law,
5RB
is also strong in the associated areas of data protection and privacy and media and entertainment. Following its 2019 expansion with seven new members from the now defunct One Brick Court, this past year has seen
Adam Speker QC
take silk, while
Jonathan Barnes
and
Aidan Eardley
have both been appointed Recorders and deployed to the South Eastern, Crime Circuit and Wales, Crime Circuit respectively.
Testimonials
Clerks:
Excellent – hugely responsive and very user friendly. Jamie and Antony head up a first class team.
Excellent – the Clerks always to the extra mile to support.
Excellent service, friendly and professional, responsive.
Great. Andrew Love and Jamie Clack are particular stars.
I am generally impressed with the clerks' room. Andrew Love has been a great attribute to chambers. In more recent years, Jamie Clack and Antony Braeger have been our main points of contact, and they have been approachable, accommodating and responsive. They are all a friendly and enjoyable team to deal with.
I think the service across the board is fantastic. The people skills of Jamie, Antony and Sam are up there with the best in our field.
Jamie Clack in particular offers fantastic service.
Some of the best clerks around. Knowledgeable, flexible, personal able and always understand our needs.
Strong clerking team. Andrew Love is the Head Clerk and is very good. Personable but also very well organised. They are responsive and frank about their team's availability which is great.
The clerks are all excellent,  very helpful and efficient and I think the operational slickness of 5RB is largely due to them.
The clerks are second to none. They are flexible and happy to negotiate commercial terms that are suitable for the particular client. They are extremely responsive and masters at negotiating the Court system. They are also great fun and very personable.
The clerks at 5RB always go above and beyond what is required of them. Jamie Clack is particularly adept at meeting solicitor and client expectations and maintaining the excellent standard of service for which 5RB is renowned.
The clerks have always been extremely helpful and responsive. They are clear on counsels' availability, provide accurate fee notes promptly and have always gone the extra mile to help progress the case.
The clerks room are great. Their relationship with the Court Clerks makes life much easier. They couldn't be more helpful.
The quality of the clerking is very strong. Efficient, friendly, approachable, and flexible on fees. Andrew Love, Antony Braeger, and Jamie Clack deserve special mention.
Very positive. Friendly, helpful. Andrew Love is a particular favourite and Karen Rock Monnick in their marketing team is also great.
Set:
5 RB is the leading chambers in defamtion, privacy, data protection and other media risks. They have the top barristers in the field and offer an extremely efficient service. Their database of cases is a go to resource for me. They also hold an excellent training day one every two years
5RB are a fanatsic set. Always have counsel available. A shame their binannual conference is not going ahead.
5RB are an excellent chambers. They deserve immense credit for the manner in which they took in a large team from One Brick Court (including Clara) when OBC closed down last year.
5RB are excellent – now without doubt the leading media set.
5RB are the go to set for media litigation. Their bi-annual conference is excellent as are their other lectures.
5RB are the go-to set for defamation and privacy cases. They have a number of practitioners who I would be very happy to instruct, at all levels. They run good events and podcasts and have an excellent website with case comments and reports, that is an invaluable resource.
5RB are the leaders in media and I am yet to come across anyone in Chambers with whom I have been left disappointed with.
5RB has an enormous range of talent and would always be considered for any job.
5RB has a strong privacy, data protection and defamation team.
They offer an excellent very good bi-yearly defamation and privacy conference, which doubles as a useful networking event, as well as a yearly charity quiz and other seminars on topical case law. We have also had a member of chambers present in-house training at our firm.
5RB is a well-respected set and would be my "go-to" set for any data privacy, media regulation or defamation matters.
5RB is one of the strongest media law sets.
5RB is the leader in our industry. The level of expertise and professionalism from QC's, Seniors, Juniors and the Clerks is second to none. The clerks are extremely good at placing the correct counsel with a specific type of client. They are always available even at short notice.
5RB remains the predominant and 'go to' set. Excellent clerking team, headed by the impressive Andrew Love. Since the collapse of One Brick Court, the depth of chambers has grown further. Their biannual conference is a highly-regarded industry event.
Counsel always available and the set works to most client budgets. Offers excellent annual conference in media and data protection law which is attended by almost every specialist solicitor in the sector. Definitely the best set in the sector.
Undoubtedly the best media set there is.
Well deserving of its reputation as a go to set for defamation and privacy work.
5RB >
Set Profile
5RB is widely acknowledged and respected as a leading set specialising in media, entertainment and information law, in particular, defamation, privacy, breach of confidence, malicious falsehood, contempt of court, data protection, reporting restrictions and harassment.
The set: There are presently 33 members, including eight silks and one Australian SC. Members of chambers have wide experience in all divisions of the High Court and in the appellate courts. They also appear regularly in the criminal and family courts, usually in reporting restrictions matters, and before domestic tribunals, such as OFCOM and the ICO. Chambers regularly receives instructions from overseas. Most members of 5RB undertake public access work. In addition to litigation, members of chambers provide pre-publication advice, usually to newspapers, book publishers, media organisations, public authorities and companies.
Types of work undertaken: 5RB enjoys a pre-eminent reputation in cases where there is or may be a clash between freedom of expression and other rights. Members of chambers specialise in defamation, malicious falsehood, privacy, breach of confidence, contempt of court, reporting restrictions, data protection, harassment, blackmail and other related causes of action. They are regularly called upon to advise in cases of publication online and on social media, particularly where the identity of a publisher is unknown, and to seek disclosure or apply for Norwich Pharmacal orders. Some members of chambers specialise across a broader spectrum of media, entertainment, IP and sports law, including copyright, passing off, broadcasting regulatory work and sports tribunal work. Recent cases include: PJS v News Group Newspapers (SC); Coventry v Lawrence (SC); OPO v MLA (SC); Pinar-Byrne v Linton (PC); Gulati and ors v MGN (Mirror phone-hacking) (CA); Weller v ANL (CA); Murray v ANL (CA); Lachaux v Independent Print Ltd; Sobrinho v Impresa; Yeo v Times Newspapers Ltd; The News Group phone-hacking litigation; AMC v KLJ; Lokhova v Tymula; Axon v Ministry of Defence; Burrell v Clifford; Theedom v Nourish Training; Cheshire West v Pickthall; Horan v Express Newspapers; A-G v Conde Nast; Al Alaoui v Elaph; National Farmers' Union v Tiernan; Ashgar v Ahmad.
Members of the set write or contribute to the principal textbooks in their field: Gatley on Libel and Slander; Clerk and Lindsell on Torts; The Law of Privacy and the Media; Blackstone's Guide to the Defamation Act; Borrie & Lowe; The Law of Contempt; Arlidge, Eady & Smith on Contempt; The Law of Photography and Digital Images and Clerk & Lindsell on Torts.
Frequently 5RB's barristers are called upon to advise out-of-hours or to seek or oppose emergency injunctive relief. There are out-of-hours contact arrangements and an on-call rota for advice over weekends and public holidays. 5RB is sensitive to the fact that, as a leading specialist set, different members are often instructed on opposing sides of the same dispute. There are robust arrangements in place to preserve client confidentiality.
Main Contacts
| Department | Name | Email | Telephone |
| --- | --- | --- | --- |
| Senior clerk | LOVE, Andrew | | |
| Members of Chambers | BROWNE QC, Desmond (1969) (QC 1990) | | |
| Members of Chambers | RUSHBROOKE QC, Justin (1992) (QC 2013) | | |
| Members of Chambers | PAGE QC, Adrienne (1974) (QC 1999) | | |
| Members of Chambers | CALDECOTT QC, Andrew (1975) (QC 1999) | | |
| Members of Chambers | MICHALOS QC, Christina (1994) (QC 2019) | | |
| Members of Chambers | BENNETT QC, William (1994) (QC 2019) | | |
| Members of Chambers | WOLANSKI QC, Adam (1995) (QC 2019) | | |
| Members of Chambers | SPEKER QC, Adam (1999) (QC 2020) | | |
| Members of Chambers | BLACKBURN SC, Tom (1988) (SC 2003 Australia) | | |
| Members of Chambers | PHILLIPS, Jane (1989) | | |
| Members of Chambers | MARZEC, Alexandra (1990) | | |
| Members of Chambers | SHERBORNE, David (1992) | | |
| Members of Chambers | BARNES, Jonathan (1999) | | |
| Members of Chambers | BUSUTTIL, Godwin (1994) | | |
| Members of Chambers | DEAN, Jacob (1995) | | |
| Members of Chambers | EARDLEY, Aidan (2002) | | |
| Members of Chambers | MUNDEN, Richard (2003) | | |
| Members of Chambers | HIRST, David (2003) | | |
| Members of Chambers | SIMON-SHORE, Victoria (2005) | | |
| Members of Chambers | JOLLIFFE, Victoria (2005) | | |
| Members of Chambers | WILSON, Kate (2005) | | |
| Members of Chambers | SCHERBEL-BALL, Jonathan (2010) | | |
| Members of Chambers | McMAHON, Felicity (2008) | | |
| Members of Chambers | SANTOS, Julian (2008) | | |
| Members of Chambers | STRONG, Chloe (2010) | | |
| Members of Chambers | DE WILDE, Gervase (2012) | | |
| Members of Chambers | CALLUS, Greg (2012) | | |
| Members of Chambers | HAMER, Clara (2013) | | |
| Members of Chambers | STABLES, John (2012) | | |
| Members of Chambers | GALLOP, Ben (2017) | | |
| Members of Chambers | HAMER, Ben (2017) | | |
| Members of Chambers | WALKER-PARR, Lily (2018) | | |
| Members of Chambers | BROWNE, Luke (2017) | | |
| Associate Member | MILMO QC, Patrick (1962) (QC 1985)* | | |
| Associate Member | MCCAFFERTY QC, Patrick (2005) (QC 2018) | | |
| Associate Member | SMITH, Professor Tony (1992) | | |
Barrister Profiles
| Photo | Name | Position | Profile |
| --- | --- | --- | --- |
| | Jonathan Barnes | Specialises in media and commercial litigation, including defamation, malicious falsehood, contract, agency,… | View Profile |
| | William Bennett | William originally practised in criminal law before moving into defamation in 1996,… | View Profile |
| | Tom Blackburn SC | Defamation and Malicious Falsehood; Privacy and Confidence; Data Protection and Information Law;… | View Profile |
| | Desmond Browne | Specialises in media law, privacy and defamation. Recent cases include: Berezovsky v… | View Profile |
| | Luke Browne | Defamation and Malicious Falsehood; Privacy and Confidence; Data Protection and Information Law;… | View Profile |
| | Godwin Busuttil | Specialises in media work generally: defamation; malicious falsehood; privacy/confidence; data protection; contempt… | View Profile |
| | Andrew Caldecott | Defamation and Malicious Falsehood; Privacy and Confidence; Data Protection and Information Law;… | View Profile |
| | Greg Callus | Defamation and Malicious Falsehood; Privacy and Confidence; Data Protection and Information Law;… | View Profile |
| | Jacob Dean | Jacob specialises in defamation and privacy, media and entertainment and sports law.… | View Profile |
| | Aidan Eardley | Defamation and Malicious Falsehood; Privacy and Confidence; Data Protection and Information Law;… | View Profile |
| | Ben Gallop | Defamation and Malicious Falsehood; Privacy and Confidence; Data Protection and Information Law;… | View Profile |
| | Clara Hamer | Defamation and Malicious Falsehood; Privacy and Confidence; Data Protection and Information Law;… | View Profile |
| | Ben Hamer | Defamation and Malicious Falsehood; Privacy and Confidence; Data Protection and Information Law;… | View Profile |
| | David Hirst | Areas of work include defamation, privacy, malicious falsehood, contempt, reporting restrictions, copyright,… | View Profile |
| | Victoria Jolliffe | Specialises in defamation, privacy, malicious falsehood, harassment and other media related matters.… | View Profile |
| | Alexandra Marzec | Barrister dealing with libel and slander; misuse of private information and breach… | View Profile |
| | Felicity McMahon | Media law barrister practising in defamation, privacy and confidence, data protection, harassment,… | View Profile |
| | Christina AD Michalos | Specialises in copyright, breach of confidence, privacy, passing off, trade marks and… | View Profile |
| | Patrick Milmo | Defamation, abuse of private information, breach of confidence, horse racing and professional… | View Profile |
| | Richard Alexander John Munden | Specialises in the areas of defamation, private and confidential information, harassment, data… | View Profile |
| | Adrienne Page | Specialises in defamation, privacy and related media law generally. For recent cases… | View Profile |
| | Jane Phillips | Defamation and Malicious Falsehood; Privacy and Confidence; Data Protection and Information Law;… | View Profile |
| | Justin Charles Neil Rushbrooke | Specialises in media and entertainment law, in particular libel (including corporate and… | View Profile |
| | Julian Santos | Specialises in defamation, privacy, harassment and data protection. Provides pre-publication advice to… | View Profile |
| | Jonathan Scherbel-Ball | Defamation and Malicious Falsehood; Privacy and Confidence; Data Protection and Information Law;… | View Profile |
| | David Alexander Sherborne | David is a media and entertainment barrister practising at 5RB who specialises… | View Profile |
| | Victoria Simon-Shore | Specialises in media law, including defamation, breach of confidence and privacy. For… | View Profile |
| | Adam Samuel Edward Speker | Specialises in defamation, privacy and media law; for recent and important cases… | View Profile |
| | John Stables | Defamation and Malicious Falsehood; Privacy and Confidence; Data Protection and Information Law;… | View Profile |
| | Chloe Strong | Chloe practises across the range of Chambers' specialties, with a particular focus… | View Profile |
| | Lily Walker-Parr | Defamation and Malicious Falsehood; Privacy and Confidence; Data Protection and Information Law;… | View Profile |
| | Kate Wilson | Defamation and Malicious Falsehood; Privacy and Confidence; Data Protection and Information Law;… | View Profile |
| | Adam Wolanski | Specialises in media law, including defamation, breach of confidence/privacy and reporting restrictions.… | View Profile |
| | Gervase de Wilde | Gervase joined 5RB in October 2013 following the completion of his pupillage… | View Profile |