Queen Elizabeth Building (QEB) > London, England > Set Profile
Queen Elizabeth Building (QEB)
Offices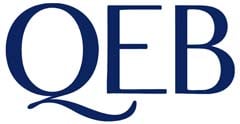 Chambers of Tim Amos QC
Queen Elizabeth Building (QEB)
QUEEN ELIZABETH BUILDING, TEMPLE
LONDON
EC4Y 9BS
England
Queen Elizabeth Building (QEB) > The Legal 500
Rankings
Queen Elizabeth Building (QEB) garners praise from clients as 'a top set for matrimonial finance', and members continue to be kept busy handling a range of complex, high-value financial matters arising from relationship breakdowns. Stewart Leech QC appeared before the Court of Appeal in Potanina v Potanin, involving an application made for financial relief under Part III of the Matrimonial and Family Proceedings Act 1984 following an overseas divorce. The 'committed' Lucy Stone QC is highly regarded for her expertise in advising high-net-worth clients on complex matrimonial finance issues, including domestic and international nuptial agreements. Marina Faggionato stands out as 'an undiminished star in the field, inspiring confidence from clients and solicitors who instruct her'.
Testimonials
Set 
'A first-class financial remedy set with a lot of excellent barristers.'
'You always know that a QEB barrister will be well prepared and will quickly gain the respect of the client.'
'QEB's members are all of the very highest calibre, from the silks down to the new tenants. Universally bright, hardworking and engaged and engaging.'
'Huge depth of skills; barristers of first-rate pedigree across the entire set; fantastic clerks room; good value and flexibility on fees.'
'QEB is a pre-eminent set in divorce and financial remedy counsel – the set is strong across the piste with leaders and juniors.'
Clerking
'Excellent service, particularly from Howard Rayner.'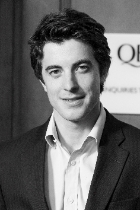 William Tyzack
-
Queen Elizabeth Building (QEB)
'
A phenomenal advocate who seamlessly is able to work on children and finance cases - a rarity and something very much to his credit. He is adored by clients and judges alike, and is so pleasant to work with.
'
Ranked: Tier 2
Queen Elizabeth Building (QEB) >
Set Profile
Queen Elizabeth Building specialises in family law, particularly matrimonial finance and international family law, but also in child law including child abduction and forced marriage.
The set: QEB has been established for well over 100 years and is consistently rated as one of the top-ranking sets for family law. It is forward-looking and client focused. Chambers has expanded premises to provide more conference rooms and enhanced facilities for private FDRs and other forms of dispute resolution including arbitration, mediation and collaborative law.
Many members of chambers are listed as leaders in their field in the annual publications The Legal 500 and Chambers & Partners.
The legal directories praise for QEB includes the following published reviews:  a heavyweight family law chambers quite simply the best for top-end family law services:  a long-held reputation for excellence; a hotbed of talent; a good commercial sense; a fine tradition of producing the very best financial barristers; a top-quality service;  jam-packed with trouble-shooters capable of tackling the thorniest money cases and offers real depth of experience across the silk and junior end of the market (Chambers and Partners);
While The Legal 500 says QEB is the best family set from top to bottom, with an eminent matrimonial practice, which has been in the top echelons for decades. The barristers are of consistently high quality, they never let you down and solicitors cannot praise them highly enough. Members appear in the most important family cases, particularly involving high-net-worth finance and complex cross-jurisdiction elements.
QEBs success and distinction is not a recent phenomenon QEB has always had an excellent reputation for the quality of the advocates which it produces and has been involved in many high-profile and historic decisions. Many members of chambers have continued into high judicial office; Lord Wilson sits in the Supreme Court. In addition, Sir Alan Ward, following his retirement from the Court of Appeal and Sir David Bodey and Sir Paul Coleridge, following their retirement as High Court judges, have joined chambers as associate members. Sir Alan Ward is the chair of the Civil Mediation Council and acts as an arbitrator, private-FDR judge and mediator, Sir David Bodey and Sir Paul Coleridge act as arbitrators and private-FDR/ENE judges.
Types of work undertaken: QEB is particularly well known for dealing with the financial consequences of relationship breakdown; but there is immense experience in all aspects of family law, including: jurisdictional disputes, foreign divorces, pre-marital agreements, civil partnerships, injunctions (both financial and domestic), public and private law child work, child abduction and forced marriage, Inheritance Act claims and disputes between former cohabitees. In addition, some members practise in general common law with particular emphasis on personal injury and professional negligence work. In particular The Legal 500 noted the resurgence of QEBs children work in recent years.
As a complement to its international work, QEB offers a range of languages including members of Chambers professionally fluent in French, German, Hindi, Punjabi and Urdu.
Members of QEB appear in courts throughout the country and abroad, ranging from magistrates courts to the UK Supreme Court and the Court of Justice of the European Union. The confidentiality of chambers work is strictly respected but recent public decisions in which members of QEB were briefed include: Jones, Z v Z (No 2), Petrodel v Prest and Cooper-Hohn, AB v JB (EMR modification), Arif v Anwar, Broomfield, A v B (CJEU), E v E (Art 19 and Seisin B IIa), and Fields.
QEB has always been at the forefront of the development of matrimonial law and members of QEB have appeared in many of the leading authorities, including such seminal decisions as Wachtel, F v F, Duxbury, Preston, White, Miller, Charman, and Spencer.
The QEB clerks are happy to recommend particular members for particular cases, and provide charging rates on request, as well as practical assistance in the management of cases. The QEB clerks are regularly singled out for special praise by external commentators who have hailed the superlative clerking at QEB which is rightly described as seamless, professional and courteous and the best in London, without question.
Main Contacts
| Department | Name | Email | Telephone |
| --- | --- | --- | --- |
| Senior clerk | Howard Rayner | | |
| Leading Junior Clerk | Jon Bartlett | | |
| Junior Clerk | Elizabeth Seymour | | |
| Junior Clerk | Harry Tennent | | |
| Junior Clerk | Callum Davison | | |
| Junior Clerk | Josh Patel | | |
| Member of Chambers | MARKS QC, Lewis (1984) | | |
| Member of Chambers | STONE QC, Lucy (1983) | | |
| Head of Chambers | AMOS QC, Tim (1987) | | |
| Member of Chambers | LEECH QC, Stewart (1992) | | |
| Member of Chambers | EWINS QC, James (1996) | | |
| Member of Chambers | THORPE QC, Alexander (1995) | | |
| Member of Chambers | HOSFORD-TANNER, Michael (1974) | | |
| Member of Chambers | TIDBURY, Andrew (1976) | | |
| Member of Chambers | BRUDENELL, Thomas (1977) | | |
| Member of Chambers | WISE, Oliver (1981) | | |
| Member of Chambers | FIRTH, Matthew (1991) | | |
| Member of Chambers | CLARKE, Elizabeth (1991) | | |
| Member of Chambers | COWTON, Katie (1995) | | |
| Member of Chambers | PHIPPS, Sarah (1997) | | |
| Member of Chambers | LAZARIDES, Marcus (1999) | | |
| Member of Chambers | BROOKS, Duncan (2000) | | |
| Member of Chambers | BENTHAM, Daniel (2000) | | |
| Member of Chambers | HARVEY, Tristan (2002) | | |
| Member of Chambers | SIRIKANDA, Morgan (2002) | | |
| Member of Chambers | BUDDEN, Rosemary (2003) | | |
| Member of Chambers | BATT, Charanjit (2003) | | |
| Member of Chambers | SINGER, Samantha (2004) | | |
| Member of Chambers | FAGGIONATO, Marina (2006) | | |
| Member of Chambers | TYZACK, William (2007) | | |
| Member of Chambers | YOUNIS, Saima (2008) | | |
| Member of Chambers | KISSER, Amy (2009) | | |
| Member of Chambers | HEADLEY, Fitzrene (2011) | | |
| Member of Chambers | WELLINGS, Sophie (2011) | | |
| Member of Chambers | CAMPBELL, Andrew (2012) | | |
| Member of Chambers | McGUIGAN, Janine (2012) | | |
| Member of Chambers | HAGGIE, Thomas (2015) | | |
| Member of Chambers | RAINER, Joseph (2015) | | |
| Member of Chambers | KING Roxanne (2015) | | |
| Member of Chambers | CLAYTON Sophie (2017) | | |
| Member of Chambers | McEVOY Josh (2018) | | |
| Academic Member of Chambers | SCHERPE, Dr Jens M (Cambridge) | | |
| Associate Member of Chambers | HYDE QC, Charles | | |
| Academic Member of Chambers | BAKER, Hannah (The Hague Conference) | | |
| Associate Member of Chambers | BENNETT, Sir Hugh | | |
| Associate Member of Chambers | BODEY, Sir David | | |
| Associate Member of Chambers | COLERIDGE, Sir Paul | | |
Barrister Profiles
| Photo | Name | Position | Profile |
| --- | --- | --- | --- |
| | Tim Amos | Tim's practice spans all aspects of family law. He is predominantly known… | View Profile |
| | Charanjit Batt | Charanjit's practice covers most areas of family law including ancillary relief, schedule… | View Profile |
| | Daniel Bentham | Daniel practises exclusively in family law, with a particular emphasis on financial… | View Profile |
| | Duncan Brooks | Duncan is known as "an excellent lawyer with superb client care skills"… | View Profile |
| | Thomas Brudenell | Thomas' practice is almost exclusively confined to ancillary relief. He works mainly… | View Profile |
| | Rosemary Budden | Rosemary practises exclusively in family law, specialising in all types of financial… | View Profile |
| | Andrew Campbell | Andrew now practices in all areas of family law including financial, children… | View Profile |
| | Elizabeth Clarke | Liz is rated by Chambers and Partners and other legal directories as… | View Profile |
| | Sophie Clayton | Sophie has a specialist family law practice with a particular focus on… | View Profile |
| | Catherine Cowton | Katie was appointed Queen's Counsel in March 2019. She had been rated… | View Profile |
| | James Ewins | James specialises in all complex matrimonial finance issues, including pre-nuptial contracts. In… | View Profile |
| | Marina Faggionato | Marina's practice covers all areas of family law work with a particular… | View Profile |
| | Matthew Firth | Matthew is currently recommended in 'Chambers and Partners' as a leading junior… | View Profile |
| | Thomas Haggie | Thomas joined chambers following successful completion of his pupillage under Sarah Phipps,… | View Profile |
| | Tristan Harvey | Specialises in dispute resolution. He is a resolution trained mediator, an arbitrator… | View Profile |
| | Fitzrene Headley | Private children, financial remedies, Family Law Act. Interesting cases include: US v… | View Profile |
| | Michael Hosford-tanner | Michael has a specialist family law practice, relating to both financial and… | View Profile |
| | Roxanne King | | View Profile |
| | Amy Kisser | Recommended as a leading junior barrister in family law in The Legal… | View Profile |
| | Marcus Lazarides | Marcus practices exclusively in family law, specialising in financial cases. He is… | View Profile |
| | Stewart Leech | Stewart specialises in ancillary relief, civil partnership and cohabitee disputes as well… | View Profile |
| | Lewis Marks | Lewis has been consistently ranked in tier one of the leading silks… | View Profile |
| | Janine McGuigan | Janine joined Chambers having successfully completed her pupillage under the supervision of… | View Profile |
| | Sarah Phipps | Sarah practises exclusively in Family Law. Her practice covers all aspects of… | View Profile |
| | Joseph Rainer | Publications Contributor – International Trust and Divorce Litigation, LexisNexis, 2019 Non-matrimonial pensions:… | View Profile |
| | Samantha Singer | Samantha's practice covers all areas of family law with a particular emphasis… | View Profile |
| | Morgan Sirikanda | Morgan's practice is almost exclusively in the family law field with an… | View Profile |
| | Lucy Stone | Lucy was once again ranked this year as a first tier matrimonial… | View Profile |
| | Alexander Thorpe | Alexander took Silk in 2017 and specialises in complex financial cases, particularly… | View Profile |
| | Andrew Tidbury | Andrew practises mainly in family law, specialising in financial cases. He practises… | View Profile |
| | William Tyzack | William practices in all areas of family law (finance and children), and… | View Profile |
| | Sophie Wellings | Sophie's practice encompasses all aspects of private family law, including divorce, finance… | View Profile |
| | Oliver Wise | Oliver's main areas of work are financial remedies and professional negligence, especially… | View Profile |
| | Saima Younis | Saima successfully completed her pupillage under the supervision of Alexander Thorpe, Oliver… | View Profile |
Languages
French German Hindi/Urdu Punjabi