Set Profile > QEB Hollis Whiteman > London, England
QEB Hollis Whiteman
Offices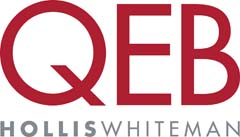 Chambers of Adrian Darbishire QC and Selva Ramasamy QC
QEB Hollis Whiteman
1-2 LAURENCE POUNTNEY HILL
LONDON
EC4R 0EU
England
QEB Hollis Whiteman > The Legal 500
Rankings
'Outstanding set' QEB Hollis Whiteman 'is a class act, boasting a wealth of very strong talent' and possesses 'a deserved reputation in relation to both prosecution and defence'. In one high-profile case, Crispin Aylett QC prosecuted in R v Petrović and others, where four defendants were on trial for the murder of 17-year-old Jodie Chesney. Sexual offence cases are prominent in the team's caseload: Jocelyn Ledward and Orla Daly acted in R v Fingleton, where a film director was acquitted of the sexual assault of an actress in her home. Also of note, Eleanor Laws QC is representing the actor Johnny Depp in his libel action against News Group Newspapers and The Sun's executive editor, Dan Wootton, for publication of an article in 2018 referring to Depp as a "wife-beater". In recent chambers news, Paul Raudnitz QC took silk in March 2020.
Nicholas Corsellis QC
-
QEB Hollis Whiteman
'
His bedside manner with clients and their families is reassuring, his presence in the courtroom is commanding and he is always thinking outside the box. On a shortlist of a few for general crime briefs, Nick's written and oral advocacy is among the best.
'
Paul Raudnitz QC-QEB Hollis Whiteman'A dynamic and cerebral silk, Paul is a great advocate. He works extremely hard. Very methodical in his approach to a case. He is a Barrister who is very good in law well as a excellent jury advocate.'
A 'high-quality, very professional set', QEB Hollis Whiteman houses a team noted for its 'good strength in depth'. Money laundering cases, VAT fraud, investment schemes, corporate-related frauds, and private prosecution work feature in members' workloads. The team was recently bolstered at the senior end by Paul Raudnitz QC's appointment to silk in March 2020. Chambers is also praised by instructing solicitors for its facilities and COD training programmes.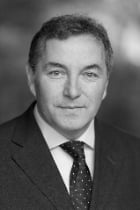 Sean Larkin QC
-
QEB Hollis Whiteman
'
In the world of financial crime he is recognised by his peers as at the top of his game. Approachable yet firm he is a favourite with professional and lay clients. Watching him cross-examine is one of the great experiences at the Bar.
'
Ranked: Tier 1
Ranked: Tier 3
Paul Raudnitz QC
-
QEB Hollis Whiteman
'
A cerebral and hardworking counsel his varied practice in this area speaks to his many qualities. Highly respected by judges and juries listen to what he has to say.
'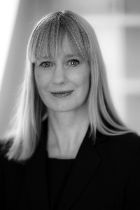 Ranked: Tier 1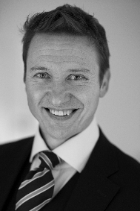 Ranked: Tier 2
Jason Mansell
-
QEB Hollis Whiteman
'
Quite simply what Jason doesn't know about FCA litigation isn't worth knowing - he is an absolute superstar with almost unrivalled expertise and great tactical acumen.
'
Ranked: Tier 1
The 'excellent' QEB Hollis Whiteman has 'great strength in depth', with a team of 'bright and dedicated lawyers'. Recent highlights for the set include the 'tenacious' Adrian Darbishire QC successfully defending Rapid Engineering against allegations of bribery and failure to prevent bribery under section 7 of the Bribery Act 2010; this marked the first acquittal of a corporate defendant for a section 7 offence. Elsewhere, the 'very smooth' Sean Larkin QC and new silk Paul Raudnitz QC acted for the SFO in R v Sorby, Leek and Justice, concerning the prosecution of three directors following allegations of historic bribery via agents abroad in order to secure contracts.
QEB Hollis Whiteman 'has a long tradition of presenting cases for healthcare regulators and its members demonstrate the concomitant strength in depth and experience', although, like the set's criminal presence (which positions it well for parallel criminal and regulatory investigations), its members do not exclusively prosecute. Selva Ramasamy QC represents the General Dental Council (GDC) in a case against a self-representing dentist, who facing a lengthy charge sheet, is alleged to have attempted to burgle files from the GDC's solicitors, Blake Morgan LLP. Before the same regulator, Alexandra Felix successfully defended the founder of sports mouthguard manufacturer Opro; the regulator alleged that the fitting of the guards amounted to practising dentistry.
Nicholas Griffin QC
-
QEB Hollis Whiteman
'
A silk who has long since specialised in public inquiries work. He has great judgement, is extremely bright, and has an excellent and persuasive manner.
'
Ranked: Tier 3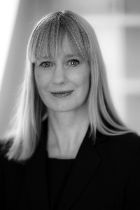 Susannah Stevens
-
QEB Hollis Whiteman
'
Always incredibly well prepared, and will argue every possible point for her clients. She is a brave advocate who can really make the difference to the outcome of an inquest.
'
Ranked: Tier 4
Ranked: Tier 3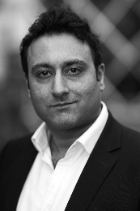 Ranked: Tier 3
Heavyweight London criminal set
QEB Hollis Whiteman
covers the full range of criminal work, including expertise in both financial crime and areas allied such as professional regulation and investigations.
Kerry Broome
 has been appointed as junior treasury counsel,
Paul Raudnitz
was appointed in the 2020 silk round and
Orla Daly
  joined the set from
5KBW
.
Clerks:
Testimonials
Clerks:
All first class. Very efficient. An excellent team.
Always been very keen to help and responsive. Very easy to deal with.
Chris Emmings and Faye Patis stand out. They are commercially aware and genuinely take an interest in those who instruct them and ensure the right counsel is found for the case.
Chris Emmings is probably the most impressive criminal clerk in London. He is very forward thinking in his approach to business development and provides a great client service.
They are probably the most efficient and well thought of clerking team in crime. Highly recommended.
Clerks are always ready to help and proactive. Samuel Windows and Jonathan Wagstaff are excellent, always available, including on their mobile during non-social hours and ready to go above their call of duty to help.
Chris Emmings is the epitome of the modern day senior clerk. He is forward thinking, very personable and commercially astute. He is ably assisted by David O'Sullivan who provides a stellar service.
The clerks are fantastic. They are very adaptable and are able to assist with any queries or requests in a speedy way.
The clerks are friendly, responsive and commercially sensitive. I would single out David O'Sullivan for particular praise. He has an ability to quickly understand the issues in a case and to fully prepare Counsel to jump into cases quickly and efficiently. he is just what you need in an urgent case.
The quality of QEB's barristers is matched by the professionalism of the clerking team, who make it their mission to offer a genuinely personal service to their clients. Chris Emmings leads by example and has a stellar reputation. Faye Patis is a delight to deal with, and possesses a shrewd understanding of the market. I have also recently been impressed by David O'Sullivan and Jonathan Wagstaff, who are certainly ones to watch.
Without hesitation, all of the clerks at QEB are first rate. Chris Emmings and Faye Patis make an excellent team, and its clear they are both utterly committed to ensuring the delivery of a top notch service within chambers. David O'Sullivan is charismatic, proactive and never misses the mark when it comes to matching Counsel to cases. James Booth, Jonathan Wagstaff and Sam Window are all very helpful, highly efficient and a pleasure to deal with.
Set:
I could not recommend all members of QEB Hollis Whiteman highly enough . Every member of Chambers I have worked with has incredible intelligence and breadth of experience which enables them to deal with the most complex and sensitive of cases. They also have huge charisma and emotional intelligence which enables them to get the job done.
The members of QEBHW against whom I have appeared have invariably presented their cases with real ability and expertise. For me, QEBHW is a kite mark of quality in this field.
I regard the chambers very highly. Their barristers always bring a professionalism to a case that is second to none. The quality of the senior advocates and their number dictate that they are the number one choice. Chambers offers training to its professional clients and fosters relations generally, in a way that is professional and complements the working relationship.
Lots of established superstars, rising stars and excellent juniors. Really strong across all areas of crime.
QEB are a leading set in the regulatory and disciplinary fields. Excellent ability at all levels. One of the sets to aspire to in this field.
QEB Hollis Whiteman are a chambers full of classy and intelligent advocates. They are rightly held in high regard.
QEB Hollis Whiteman are an extremely highly regarded set with a variety of barristers specialising in all aspects of law. They are always able to find counsel who are available at whatever notice required and they are fit for the job.
QEB Hollis Whiteman are to my mind, one of the best crime sets in London, if not nationally. The quality of their advocates are exemplary, the service they and the clerks provide is frankly second to none. Chambers regularly host networking events for solicitors and professional training which are always insightful, well organised and well attended.
QEB Hollis Whiteman is a class act, across the board. They attract bright and dedicated lawyers so, at every level you have confidence in those offered to you and those you instruct.
QEB Hollis Whiteman is an outstanding set of chambers with quality from top to bottom. There are simply no weak links.
QEBHW is one of the very best criminal sets. Heavyweights at all levels committed to ensuring the continuation of excellence through lectures/seminars and other events.
They combine first rate minds with modesty and charm, very rare to find. I delight in watching them work and have a great deal of fun in their company. They never let me down.
Barrister Profiles
| Photo | Name | Position | Profile |
| --- | --- | --- | --- |
| | Mark Aldred | Mark Aldred specialises in criminal and regulatory work. In the criminal field,… | View Profile |
| | Fallon Alexis | Fallon's experience of complex financial crime includes serious fraud, bribery and corruption,… | View Profile |
| | Ari Alibhai | Ari specialises in private prosecution in criminal intellectual property infringement. He successfully… | View Profile |
| | Crispin Aylett | Crispin Aylett is a practitioner with a wealth of experience in all… | View Profile |
| | Tom Baker | Tom Baker has significant experience in financial crime, having advised the Financial… | View Profile |
| | Lydia Barnfather | Lydia is an exceptionally experienced practitioner specialising to a high level in… | View Profile |
| | William Boyce | ln business crime, fraud, general crime and arbitration, William Boyce QC is… | View Profile |
| | Kerry Broome | Kerry Broome's expertise spans all areas of criminal law, both defending and… | View Profile |
| | Tom Broomfield | Tom is instructed to prosecute and defend in complex and serious matters… | View Profile |
| | Edward Brown | Edward Brown QC has an outstanding practice in general and corporate criminal… | View Profile |
| | Katherine Buckle | Katherine practises in domestic and international crime, specialising in business crime, extradition… | View Profile |
| | Thomas Coke-Smyth | Crime: Tom's criminal practice encompasses the full range of offences and he… | View Profile |
| | Nick Corsellis | Nicholas Corsellis is a highly respected leading counsel whose abilities have allowed… | View Profile |
| | Fraser Coxhill | Fraser Coxhill provides expert advocacy and advice in a wide range of… | View Profile |
| | Caoimhe Daly | Caoimhe Daly's principal area of practice is general crime. She also has… | View Profile |
| | Adrian Darbishire | Adrian Darbishire's defence practice focuses on workplace crime in many forms, but… | View Profile |
| | Tom Doble | Tom specialises in fraud, financial and business crime. He has considerable experience… | View Profile |
| | Polly Dyer | Polly Dyer provides specialist advice and advocacy in criminal proceedings, with an… | View Profile |
| | Mark Ellison | Early career largely defending in fraud including: Guinness, North Sea oil and… | View Profile |
| | Eloise Emanuel | Eloise's practice, both public and privately instructed, encompasses the full range of… | View Profile |
| | Philip Evans | Philip specialises in serious general and corporate crime, regulation and sports law.… | View Profile |
| | Julian Evans | Julian Evans specialises in criminal practice, prosecuting and defending. He also prosecutes… | View Profile |
| | Alexandra Felix | Alexandra Felix undertakes a combination of prosecution and defence work in fraud… | View Profile |
| | Peter Finnigan | Peter Finnigan defends and prosecutes in a wide range of criminal cases… | View Profile |
| | Ben Fitzgerald | Ben FitzGerald prosecutes and defends in cases of serious crime, fraud and… | View Profile |
| | Rachna Gokani | Rachna acts for the defence and prosecution in cases of serious and… | View Profile |
| | Nicholas Griffin | Nicholas has appeared in many of the major public inquiries of the… | View Profile |
| | David Groome | David acts for leading corporations in the music, film, sport and broadcast… | View Profile |
| | Rebecca Harris | Rebecca is a leading junior regularly instructed in high-profile and complex cases… | View Profile |
| | Edward Henry | Edward Henry defends in serious crime (80%) and serious fraud (20%). During… | View Profile |
| | David Jeremy | David Jeremy is a criminal barrister; and not a politician, diplomat or… | View Profile |
| | Zoe Johnson | Zoe Johnson defends and prosecutes the most serious and high profile crime.… | View Profile |
| | Tom Kark | In the field of disciplinary law Tom Kark QC has focused for… | View Profile |
| | Lucy Kennedy | Lucy Kennedy's practice incorporates many complex, evidentially high-volume cases. She has repeatedly… | View Profile |
| | Adam King | Adam King defends and prosecutes before the Crown Court in trials including… | View Profile |
| | Peter Kyte | Peter Kyte has been a leading criminal barrister since 1996. His cases… | View Profile |
| | Sean Larkin | Sean Larkin QC provides specialist advice and advocacy at all stages of… | View Profile |
| | Eleanor Laws | Eleanor Laws QC defends in cases involving young and vulnerable witnesses, in… | View Profile |
| | Jocelyn Ledward | Jocelyn Ledward has built up a substantial mixed practice of fraud and… | View Profile |
| | Katherine Lloyd | Katherine acts on behalf of both the prosecution and defence in the… | View Profile |
| | Arabella MacDonald | Arabella specialises in all aspects of crime and fraud, appearing for both… | View Profile |
| | Benn Maguire | Benn Maguire has a continuing reputation as a formidable advocate. He is… | View Profile |
| | Jason Mansell | Jason provides strategic advice and representation to firms and individuals facing investigation… | View Profile |
| | Philip Mcghee | Philip McGhee prosecutes and defends, alone and as a led junior, general… | View Profile |
| | Rhys Meggy | Rhys Meggy both prosecutes and defends, often appearing alone in complex and… | View Profile |
| | Tom Orpin-Massey | Tom joined QEB Hollis Whiteman in February 2015. He now accepts instructions… | View Profile |
| | Selva Ramasamy | Selva is a specialist in cases involving professionals charged in criminal, regulatory… | View Profile |
| | Paul Raudnitz | A leading junior practising in fraud, crime and regulatory law. His reputation… | View Profile |
| | Karen Robinson | Karen Robinson's expertise spans all areas of criminal law, and she is… | View Profile |
| | Roger Smart | Roger Smart's practice encompasses all areas of criminal law. He specialises in… | View Profile |
| | David Spens | David Spens QC has a formidable reputation for securing acquittals against the… | View Profile |
| | Susannah Stevens | Susannah Stevens has an extensive criminal practice and is instructed to defend… | View Profile |
| | Philip Stott | Philip Stott is an experienced and talented advocate in the criminal courts,… | View Profile |
| | Linda Strudwick | Linda specialises in serious crime as a leading junior, prosecuting and defending… | View Profile |
| | Natasha Tahta | After 15 years of a highly successful criminal practice involving a wide… | View Profile |
| | Paul Wakerley | Paul Wakerley has a strong reputation within criminal law. He specialises in… | View Profile |
| | Joanna Warwick | Joanna Warwick's principal area of practice is general crime. She has wide-ranging… | View Profile |
Top Tier Set Rankings
Set Rankings