Pump Court Tax Chambers > London, England > Set Profile
Pump Court Tax Chambers
Offices

Chambers of Kevin Prosser QC
Pump Court Tax Chambers
16 BEDFORD ROW
LONDON
WC1R 4EF
England
Pump Court Tax Chambers > The Legal 500
Rankings
Pump Court Tax Chambers is the 'pre-eminent tax set with excellent barristers at all levels.' It continues to thrive as is evidenced by Elizabeth Wilson QC  taking silk in 2021 and its ongoing involvement in various key cases. Highlights included William Massey QC acting (jointly with Emma Pearce) as an expert witness by providing a report for the Royal Court of Guernsey on the UK inheritance tax treatment of a Guernsey law settlement that had been established by a non-domiciled, non-resident individual in 2002. In R (Locke) v HMRC, David Ewart QC was recently instructed by the taxpayer in a judicial review about whether, and under what circumstances, follower notices and Accelerated Payment Notices should be issued.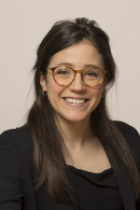 Emma Pearce
-
Pump Court Tax Chambers
'
Emma is not only highly intelligent, she is also very good at setting out her advice clearly whether orally or in writing, is very accessible to the lay client and delightful to deal with.
'
Ranked: Tier 1
Testimonials
Set 
'The set is a premier one on tax advice.'
'A go to chambers for technical tax advice, whether personal tax or corporate. Barristers at all levels, so real strength-in-depth. Chambers have always been very good at providing training opportunities.'
'A go to set of Chambers on UK tax matters.'
'In a class of its own amongst tax chambers. Real quality across the board.'
'Pump Court Tax Chambers is a leading set, and we have pleasure in consulting barristers of all levels on various tax matters. '
Clerking
'Excellent service, and clerks always pleasant and helpful.'
Pump Court Tax Chambers
is a '
leading specialist tax set
' with a strong presence in the VAT and indirect tax space. The set handles VAT reclaim cases, landfill tax, gaming duty, as well as exploring the operation and scope of exemptions. VAT specialist
Andrew Hitchmough QC
and
Barbara Belgrano
 represented the successful taxpayer in
London Clubs Management v HMRC,
in which the Supreme Court dismissed the revenue's appeal that free bet vouchers should be taken in to account for gaming duty.  
Roger Thomas QC
is a key individual in the VAT and SDLT space and has extensive experience litigating before the Supreme Court and CJEU.
Zizhen Yang
 is also noted and acted as sole counsel for G4S in its appeal against a statutory interest assessment by HMRC.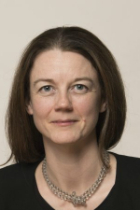 Testimonials
Set
'The single strongest tax set.'
'The number one tax set'
'Strong juniors and well-respected seniors in all areas of revenue law.'
'The chambers are rightly regarded as experts in this field, and their webinar programme has been most useful during the last year.'
'They have all the virtues and assets you would expect of a market leading set.'
Clerking
'The clerking service is exceptional – they always go above and beyond, and are often able to provide assistance at very short notice.'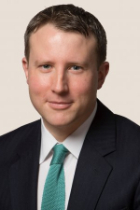 David Yates QC
-
Pump Court Tax Chambers
'
David has excellent command of the detail without losing sight of the bigger picture. He quickly identifies the key issues and provides clear, practical and strategic advice to the client.
'
Ranked: Tier 4
Pump Court Tax Chambers >
Set Profile
Pump Court Tax Chambers is the largest specialist set of barristers practising exclusively in tax.
The set: Whatever the tax issue, from large-scale litigation in the higher courts to complex personal tax questions, Pump Court Tax Chambers has the size and experience to assist in every area of revenue law. Its members typically represent the taxpayer, providing tailored advice and appearing before all the tax tribunals and UK courts. They act for solicitors firms of all sizes, accountancy practices ranging from small partnerships to the Big Four, tax advisors, trust companies and directly for in-house professionals from a wide variety of industries. Members also represent HM Revenue and Customs and, as well as the UK government, have acted for overseas governments, including those of Bermuda, Mauritius, New Zealand, Singapore and Hong Kong.
Chambers regularly hosts tax seminars and, as well as speaking widely at industry events, members of chambers contribute to many tax journals and textbooks. Among other works, the set houses the authors of the pioneering tax planning work Potter and Monroe, together with many of the contributing authors of Simons Direct Tax Service. All members of chambers accept instructions under licensed access. Full information about how to instruct members of chambers can be found on chambers website.
Types of work undertaken: Pump Court Tax Chambers fields experts in the full range of corporate and business tax issues, including: mergers and acquisitions, company and group reconstructions and demergers, transfer pricing, losses/capital allowances and structured finance. They advise on methods of computing profits, including the relevance of accounting practice and deductions against receipts. International and EC tax expertise includes the impact of double tax treaties, the EC treaty on the availability of foreign tax credits, utilising offshore losses and the taxation of foreign dividends and intellectual property income.
Chambers assists individuals, trusts and estates with tax planning advice, covering inheritance tax, capital gains tax, income tax and stamp duty land tax issues. Typical examples include the sale and reorganisation of family companies, advice on family trusts, tax planning for landed estates (including business property relief and agricultural property relief), heritage properties and family homes, tax and matrimonial proceedings, and issues surrounding residence and domicile.
Personal and business tax matters come together in relation to employee remuneration. Here, expertise includes advising on share options and pension schemes, employee share ownership plans, profit sharing schemes and national insurance contributions.
A considerable proportion of chambers work relates to advice and litigation in relation to value-added tax, including issues concerning partial exemption, business/non-business, the single market, non-economic activity, European law and alternative remedies such as judicial review and actions for Frankovitch damages. Chambers also provides advice on other indirect taxes, including insurance premium tax, customs duties, landfill tax, climate change levy and aggregates levy.
Members of chambers have specialist expertise in all stamp taxes and, in particular, issues regarding corporate acquisitions and restructuring, property transactions, developments and refinancing.
In addition, several members of chambers have experience of handling professional negligence claims where direct or indirect tax issues have arisen. As well as acting as advocates in such matters, they are also instructed to appear as expert witnesses. They are experienced in all the principal forms of ADR and chambers can offer accredited tax mediators and arbitrators.
Main Contacts
| Department | Name | Email | Telephone |
| --- | --- | --- | --- |
| Director of Clerking | Mark Rushton | | |
| Members of Chambers | PROSSER QC, Kevin (1982) | | |
| Members of Chambers | THORNHILL QC, Andrew (1969) | | |
| Members of Chambers | MILNE QC, David (1970) | | |
| Members of Chambers | MASSEY QC, William (1977) | | |
| Members of Chambers | TALLON QC, John (1975) | | |
| Members of Chambers | GOODFELLOW QC, Giles (1983) | | |
| Members of Chambers | EWART QC, David (1987) | | |
| Members of Chambers | BALDRY QC, Rupert (1987) | | |
| Members of Chambers | HITCHMOUGH QC, Andrew (1991) | | |
| Members of Chambers | THOMAS QC, Roger (1979) | | |
| Members of Chambers | VALLAT QC, Richard (1997) | | |
| Members of Chambers | YATES QC, David (2004) | | |
| Members of Chambers | RIVETT QC, James (2004) | | |
| Members of Chambers | WHITE, Jeremy (1976) | | |
| Members of Chambers | WOOLF, Jeremy (1986) | | |
| Members of Chambers | CHAMBERLAIN, Emma (1998) | | |
| Members of Chambers | WILSON, Elizabeth (1995) | | |
| Members of Chambers | HENDERSON, James (1997) | | |
| Members of Chambers | DUNN, Sarah (1998) | | |
| Members of Chambers | THOMAS, Michael (2001) | | |
| Members of Chambers | CHOUDHURY, Sadiya (2002) | | |
| Members of Chambers | CONOLLY, Oliver (2003) | | |
| Members of Chambers | POOTS, Laura (2007) | | |
| Members of Chambers | CHACKO, Thomas (2007) | | |
| Members of Chambers | YANG, Zizhen (2009) | | |
| Members of Chambers | BRADLEY, Charles (2010) | | |
| Members of Chambers | WALDEGRAVE, Edward (2011) | | |
| Members of Chambers | BELGRANO, Barbara (2011) | | |
| Members of Chambers | ELLIOTT, Ben (2012) | | |
| Members of Chambers | PEARCE, Emma (2014) | | |
| Members of Chambers | WINDLE, Quinlan (2016) | | |
| Members of Chambers | MAGEE, Ronan (2016) | | |
| Members of Chambers | RUXANDU, Laura (2016) | | |
| Members of Chambers | BLAJ, Calypso (2017) | | |
| ADR members | OLIVER QC, Sir Stephen | | |
| ADR members | AVERY-JONES CBE, Dr John | | |
| ADR members | NIAS, Peter | | |
| Door Tenant | HERBERT QC, Mark* | | |
| Door Tenant | EMSLIE SC, Trevor* | | |
| Members of Chambers | * Door tenants | | |
Languages
French Urdu Hindi Punjabi Chinese (Mandarin) Italian Romanian Spanish