Set Profile > Pump Court Tax Chambers > London, England
Pump Court Tax Chambers
Offices

Chambers of Kevin Prosser QC
Pump Court Tax Chambers
16 BEDFORD ROW
LONDON
WC1R 4EF
England
Pump Court Tax Chambers > The Legal 500
Rankings
Pump Court Tax Chambers is variously described as 'absolutely first-rate' and a 'very strong set with a significant spread of expertise with enviable strength in depth throughout.' The set is also lauded for its 'collegiate atmosphere and environment where members can discuss and check things with each other.' The 'strong juniors and seniors who are all top quality' handle a wide range of work from offshore and onshore trust reorganisations to IHT. Other strengths include advising on CGT, residency and domicile issues, as well as entrepreneur's relief. In recent highlights, William Massey QC advised a family member in Somerset v Fitzgerald [2019] EWHC 726 (Ch) on a successful application under the Variation of Trusts Act 1958. Significantly the High Court approved various matters to extend the trust and perpetuity period and the variation of certain terms of the trust. With her 'impressive analytical abilities', Emma Pearce is noted as a rising star of the tax Bar.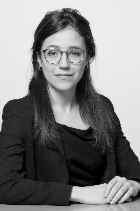 Emma Pearce
-
Pump Court Tax Chambers
'
Is very thorough and precise in her work and it is always of a very high quality. She will always think through every possible permutation of a tax issue and one is completely confident that she has considered all the angles when she presents her findings.
'
Ranked: Tier 1
Specialist

Pump Court Tax Chambers
houses many of the revenue Bar's elite names, with members of all levels of seniority covering the gamut of personal and corporate taxation work. With the promotion of
Laura Poots
and
Ben Elliott
to the Government Legal Department's A and B panels respectively, the set is now up to ten junior panellists on top of its strong taxpayer caseload. Nigel Jones, the set's senior clerk for over 18 years, sadly passed away on 26 November 2020.
Clerks:
Testimonials
Clerks:
Clerks always provide a good and prompt service.
Efficient, friendly, and helpful.
The clerks are always helpful and positive.
The clerks are efficient and approachable. Rob Adams is particularly helpful and trains their juniors well.
The clerks are excellent and have been extremely helpful over the years.
Lauren Miller was excellent at responding quickly to queries and emails. Lauren also ensured counsel kept to the agreed timetable.
Set:
Probably the strongest of all the tax sets with excellent barristers at all level of experience.
Pump Court is the go to set for private client work. There is a quite astonishing breath and depth of talent there. Without exception the barristers I have dealt with are really approachable, user friendly and technically able. Their biannual tax conference is excellent.
Pump Court Tax Chambers are a fantastic set and have never failed to deliver.
Pump Court Tax Chambers is the go-to tax set and is generally my first port of call on tax cases. They have a great depth of expertise – so that I know that if a particular barrister is not available, the clerks will be able to suggest a very capable replacement.
The best tax set in the UK, bar none.
The pre-eminent specialist tax chambers in London. Always my first choice.
The whole set is absolutely first-rate.
The set offers an excellent range of advisers of different seniority and experience but always top quality.
Advice is always given in a timely fashion.
Pump Court Tax Chambers, 'a fantastic set and which never fails to deliver',  stands out for its deep expertise in VAT and other indirect taxes, handling high-profile cases in relation to landfill, and gaming taxes. Highlights for Roger Thomas QC included Zipvit v HMRC, where he represented the claimant, as a trade customer of Royal Mail, in the Supreme Court to recover input tax on supplies made over a 30-year period. Amid a prolific year, Andrew Hitchmough QC led Barbara Belgrano in Hastings Insurance Service Ltd v HMRC, successfully arguing for the taxpayer that VAT can be reclaimed on insurance policies supplied from Gibraltar. Also of note, Zizhen Yang is developing a strong reputation in the indirect tax world.
Pump Court Tax Chambers >
Firm Profile
Pump Court Tax Chambers is the largest specialist set of barristers practising exclusively in tax.
The set: Whatever the tax issue, from large-scale litigation in the higher courts to complex personal tax questions, Pump Court Tax Chambers has the size and experience to assist in every area of revenue law. Its members typically represent the taxpayer, providing tailored advice and appearing before all the tax tribunals and UK courts. They act for solicitors firms of all sizes, accountancy practices ranging from small partnerships to the Big Four, tax advisors, trust companies and directly for in-house professionals from a wide variety of industries. Members also represent HM Revenue and Customs and, as well as the UK government, have acted for overseas governments, including those of Bermuda, Mauritius, New Zealand, Singapore and Hong Kong.
Chambers regularly hosts tax seminars and, as well as speaking widely at industry events, members of chambers contribute to many tax journals and textbooks. Among other works, the set houses the authors of the pioneering tax planning work Potter and Monroe, together with many of the contributing authors of Simons Direct Tax Service. All members of chambers accept instructions under licensed access. Full information about how to instruct members of chambers can be found on chambers website.
Types of work undertaken: Pump Court Tax Chambers fields experts in the full range of corporate and business tax issues, including: mergers and acquisitions, company and group reconstructions and demergers, transfer pricing, losses/capital allowances and structured finance. They advise on methods of computing profits, including the relevance of accounting practice and deductions against receipts. International and EC tax expertise includes the impact of double tax treaties, the EC treaty on the availability of foreign tax credits, utilising offshore losses and the taxation of foreign dividends and intellectual property income.
Chambers assists individuals, trusts and estates with tax planning advice, covering inheritance tax, capital gains tax, income tax and stamp duty land tax issues. Typical examples include the sale and reorganisation of family companies, advice on family trusts, tax planning for landed estates (including business property relief and agricultural property relief), heritage properties and family homes, tax and matrimonial proceedings, and issues surrounding residence and domicile.
Personal and business tax matters come together in relation to employee remuneration. Here, expertise includes advising on share options and pension schemes, employee share ownership plans, profit sharing schemes and national insurance contributions.
A considerable proportion of chambers work relates to advice and litigation in relation to value-added tax, including issues concerning partial exemption, business/non-business, the single market, non-economic activity, European law and alternative remedies such as judicial review and actions for Frankovitch damages. Chambers also provides advice on other indirect taxes, including insurance premium tax, customs duties, landfill tax, climate change levy and aggregates levy.
Members of chambers have specialist expertise in all stamp taxes and, in particular, issues regarding corporate acquisitions and restructuring, property transactions, developments and refinancing.
In addition, several members of chambers have experience of handling professional negligence claims where direct or indirect tax issues have arisen. As well as acting as advocates in such matters, they are also instructed to appear as expert witnesses. They are experienced in all the principal forms of ADR and chambers can offer accredited tax mediators and arbitrators.
Main Contacts
| Department | Name | Email | Telephone |
| --- | --- | --- | --- |
| Senior clerk | Nigel Jones | | |
| Members of Chambers | PROSSER QC, Kevin (1982) | | |
| Members of Chambers | THORNHILL QC, Andrew (1969) | | |
| Members of Chambers | MILNE QC, David (1970) | | |
| Members of Chambers | MASSEY QC, William (1977) | | |
| Members of Chambers | TALLON QC, John (1975) | | |
| Members of Chambers | GOODFELLOW QC, Giles (1983) | | |
| Members of Chambers | EWART QC, David (1987) | | |
| Members of Chambers | BALDRY QC, Rupert (1987) | | |
| Members of Chambers | HITCHMOUGH QC, Andrew (1991) | | |
| Members of Chambers | THOMAS QC, Roger (1979) | | |
| Members of Chambers | VALLAT QC, Richard (1997) | | |
| Members of Chambers | YATES QC, David (2004) | | |
| Members of Chambers | RIVETT QC, James (2004) | | |
| Members of Chambers | RICHARDS, Ian (1971) | | |
| Members of Chambers | MATTHEWS, Jan (1972) | | |
| Members of Chambers | WHITE, Jeremy (1976) | | |
| Members of Chambers | WOOLF, Jeremy (1986) | | |
| Members of Chambers | CHAMBERLAIN, Emma (1998) | | |
| Members of Chambers | WILSON, Elizabeth (1995) | | |
| Members of Chambers | HENDERSON, James (1997) | | |
| Members of Chambers | DUNN, Sarah (1998) | | |
| Members of Chambers | THOMAS, Michael (2001) | | |
| Members of Chambers | CHOUDHURY, Sadiya (2002) | | |
| Members of Chambers | CONOLLY, Oliver (2003) | | |
| Members of Chambers | POOTS, Laura (2007) | | |
| Members of Chambers | CHACKO, Thomas (2007) | | |
| Members of Chambers | YANG, Zizhen (2009) | | |
| Members of Chambers | BRADLEY, Charles (2010) | | |
| Members of Chambers | WALDEGRAVE, Edward (2011) | | |
| Members of Chambers | BELGRANO, Barbara (2011) | | |
| Members of Chambers | ELLIOTT, Ben (2012) | | |
| Members of Chambers | PEARCE, Emma (2014) | | |
| Members of Chambers | WINDLE, Quinlan (2016) | | |
| Members of Chambers | MAGEE, Ronan (2016) | | |
| Members of Chambers | RUXANDU, Laura (2016) | | |
| ADR members | OLIVER QC, Sir Stephen | | |
| ADR members | AVERY-JONES CBE, Dr John | | |
| ADR members | NIAS, Peter | | |
| Door Tenant | HERBERT QC, Mark* | | |
| Door Tenant | EMSLIE SC, Trevor* | | |
| Members of Chambers | * Door tenants | | |
Lawyer Profiles
| Photo | Name | Position | Profile |
| --- | --- | --- | --- |
| | Dr John Avery-Jones | John Avery Jones has sat as a judge in the Tax Tribunals… | View Profile |
| | Rupert Baldry QC | Experienced in all the main areas of tax, direct and indirect, advisory… | View Profile |
| | Barbara Belgrano | Barbara joined Chambers in October 2012 after completing her 12- month pupillage.… | View Profile |
| | Charles Bradley | Recent Cases include: O'Mara & anor v RCC [2017] UKFTT 91 (TC) (pensions liberation –… | View Profile |
| | Mr Jonathan Bremner | Jonathan advises on the major UK taxes and acts in tax appeals… | View Profile |
| | Thomas Chacko | | View Profile |
| | Emma Chamberlain | Emma Chamberlain OBE specialises in taxation and trust advice for high net worth… | View Profile |
| | Sadiya Choudhury | Sadiya has a broad advisory and litigation practice across all areas of… | View Profile |
| | Oliver Conolly | Recent cases include: Tower Radio Ltd v HMRC [2012] (First-tier Tribunal), acting… | View Profile |
| | Sarah Dunn | Sarah Dunn specialises in tax and trust law, particularly inheritance tax, capital… | View Profile |
| | Ben Elliott | Ben advises and litigates on all aspects of revenue law, as well… | View Profile |
| | David Ewart QC | David Ewart specialises in all areas of taxation, both corporate and personal,… | View Profile |
| | Mr Julian Ghosh | Julian Ghosh's practice covers all areas of taxation. He is particularly well… | View Profile |
| | Giles Goodfellow QC | Giles's practice covers the full range of advisory work on direct (including… | View Profile |
| | James Henderson | James advises on all the major UK taxes. His work covers corporate… | View Profile |
| | Andrew Hitchmough QC | Andrew specialises in all forms of corporate tax, VAT and customs duties.… | View Profile |
| | William Massey QC | Widely recognised and consulted in all types of revenue work, with a… | View Profile |
| | Jan Matthews | Barrister specialising in tax planning and litigation for private clients, SMEs, partnerships,… | View Profile |
| | David Milne QC | Specialises in both direct and indirect tax, especially litigation and dispute resolution;… | View Profile |
| | Peter Nias | Peter Nias is a barrister and CEDR-accredited mediator. He is a member… | View Profile |
| | Sir Stephen Oliver QC | The first 25 years of Sir Stephen's professional career were spent at… | View Profile |
| | Ms Emma Pearce | Emma joined Chambers on 1st October 2015 after completing her twelve… | View Profile |
| | Laura Poots | Practises in all areas of taxation, direct and indirect, whether planning or… | View Profile |
| | Kevin Prosser QC | Widely recognised and consulted in all types of revenue work with a… | View Profile |
| | Ian Richards | Ian Richards specialises in advising both domiciled and non domiciled private clients… | View Profile |
| | James Rivett | James' practice includes advice and litigation in all areas of revenue law,… | View Profile |
| | John Tallon QC | John Tallon qualified as a Chartered Accountant in 1970 and has been… | View Profile |
| | Roger Thomas QC | Roger's advisory practice covers a wide area of both direct and indirect… | View Profile |
| | Andrew Thornhill QC | Formerly Head of Chambers, Specialises in all areas of tax but with… | View Profile |
| | Richard Vallat | Practises in all areas of revenue law,including advice and planning in the… | View Profile |
| | Edward Waldegrave | Edward joined chambers in December 2012 after completing his 12-month pupillage and… | View Profile |
| | Jeremy White | Jeremy White's practice covers advice and litigation in civil and criminal matters… | View Profile |
| | Elizabeth Wilson | Elizabeth Wilson practises in all areas of revenue law with particular emphasis… | View Profile |
| | Quinlan Windle | Quinlan joined Chambers on 1st October 2017 after completing his twelve month… | View Profile |
| | Jeremy Woolf | Jeremy Woolf's practice includes a mixture of non-contentious and contentious work relating… | View Profile |
| | Zizhen Yang | Zizhen advises and litigates on all aspects of revenue law, as well… | View Profile |
| | David Yates | David frequently advises on or acts in litigation relating to private client,… | View Profile |
Languages
French Urdu Hindi Punjabi Chinese (Mandarin) Italian Romanian Spanish