Set Profile > Newham House > Middlesbrough, England
Newham House
Offices
Park Square Barristers Ltd.
Newham House
96–98 Borough Road
Middlesbrough
TS1 2HJ
England
Newham House > The Legal 500
Rankings
Led by its head of chambers Richard Wright QC, Park Square Barristers has an established and experienced business regulatory crime team, acting in corporate manslaughter, serious workplace injuries, food standards and animal welfare among others. The head of the regulatory and public law Craig Hassall, head of health and safety Tom Gent, and the head of consumer protection Robert Stevenson are key names to note. Simon Clegg is a go-to junior for the Environment Agency, specialising in the prosecution of serious environmental offences. Recent instructions include the prosecution of a construction company that illegally deposited illicit material in two ponds killing several Great Crested Newts, a protected species.
Ranked: Tier 1
'A fantastic set with great reach and depth', Park Square Barristers is 'a large set with considerable strength in depth across age and experience ranges'. The team has grown of late following the arrival of several practitioners from the now-closed Zenith Chambers. In recent instructions of note, Richard Wright QC prosecuted a teenager who was convicted of the murder of a solicitor in broad daylight at the entrance to a Newcastle shopping centre. Kama Melly QC and Kate Batty prosecuted an incestuous half-brother and half-sister who attempted to murder all six of their children and killed two; in a separate matter, Batty prosecuted as junior alone a woman who was convicted of attempted murder after chasing members of the public around Barnsley town centre with knives and pleaded not guilty by reason of insanity. Turning to defence work, Mark McKone successfully defended a vigilante who was charged with falsely imprisoning men he lured online who he alleged were paedophiles.
Park Square Barristers counts assistant coroners, treasury counsel and specialist regulatory panel members among its team. The set takes on pro bono work as well as representing the Government Legal Department and Health and Safety Executive (HSE). Head of the team, Lorraine Harris, was formerly the Head of Crime Scene Investigation for Kent Police, and uses her breadth of knowledge and experience in representing interested parties including families, health care, local authorities, unions, and emergency workers. Janine Wolstenholme frequently undertakes Regulation 28 reporting and Article 2 matters, representing the Treasury Solicitor in an Article 2 inquest into a prisoner's death which involved far-reaching systemic failings. Tom Gent is experienced in acting for companies and individuals in inquests which involve the HSE as an interested party, as well as in representing local authorities and care providers in inquests over care home deaths. Former solicitor Simon Connolly has developed an impressive death in custody inquest practice.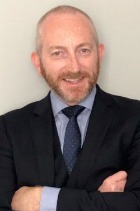 Simon Connolly
-
Park Square Barristers
'
On a solid foundation of representing clients throughout his distinguished career as a solicitor Mr Connolly has moved seamlessly to the bar to deliver the same high quality of work. His knowledge in healthcare ensures a wealth of instructions. He has a confident yet amenable approach in court. A very capable advocate indeed.
'
Ranked: Tier 1
Park Square Barristers is home to experienced family practitioners in the North Eastern circuit. The team is involved in many complex cases such as non-accidental injuries, sexual abuse, radicalisation, and often involves an international element. Charlotte Worsley heads the family team and handles all aspects of children cases, particularly on public-law and care and adoption proceedings. Martin Todd specialises in child care injury and abuse cases; David Orbaum is noted for his involvement in cases with difficult and potentially dangerous parties; Jane Curnin undertakes cases involving serious injury and sexual abuse in children. Mark Henley has strengthened the set's family finance practice following his arrival from Zenith Chambers.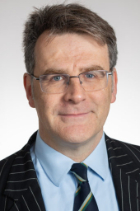 Mark Henley
-
Park Square Barristers
'
Very capable, incredibly bright and commercially astute. Great tactician and always available for for help and assistance with a willingness to go that extra mile. His willingness to conduct ongoing negotiations with the barrister for the other party and reach a final agreement well after the FDR was an exceptional service.
'
Ranked: Tier 3
Park Square Barristers has a nationally renowned personal injury, disease, and clinical negligence team, representing both claimants and defendants nationwide. Andrew Lewis QC's practice involves high-value catastrophic injury claims, particularly brain and spinal cord injury cases. Lewis QC was involved in the first case in which an order approving periodical payments of future heads of expenses and losses had been made in the Isle of Man. The value of the claim was £25m. Simon Anderson is a leading name in disease litigation and psychiatric injury claims on the North East Circuit. Judy Dawson is regularly instructed by defendants in high-value claims and she is well-versed in the technicalities that arise in relation to such issues and complex disclosure arguments. Richard Paige has practiced for over 20 years in all areas of personal injury and acts for defendant insurers in defending spurious claims. The arrivals of Andrew Wilson, Ruwena Khan, and Mark Henley from the now-closed Zenith Chambers have further strengthened the team.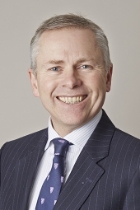 Andrew Lewis QC
-
Park Square Barristers
'
A safe and highly competent pair of hands. Arguably the best and most experienced Silk in personal injury work east of the Pennines. Gets quickly to the heart of a case. Disarmingly effective.
'
Ranked: Tier 1
Park Square Barristers' David Rose is a senior junior 'but of a silk quality', according to instructing solicitors. He is experienced in probate and inheritance matters, including those with an international dimension. He has particular expertise in contentious probate, such as challenges to wills upon the grounds of lack of testamentary capacity and undue influence. He is commended for 'excellent personable skills and always manages to build a good rapport with clients especially during meditations'. His experience is 'invaluable when dealing with complex and challenging cases and he is an excellent negotiator when it comes to achieving the right outcome for clients'.
David Rose
-
Park Square Barristers
'
Very knowledgeable with broad experience. Good communicator and prompt to return papers. David is an utterly reliable source of accurate and wise analysis and advice.
'
Ranked: Tier 1
Andrew Lewis QC heads the clinical negligence team at Park Square Barristers. Noted for his 'very detailed and thorough assessment of the evidence', Andrew has experience in all areas of clinical negligence and undertakes cases of all types up to the most serious cerebral palsy negligent-birth claims, and was recently involved in a case which was the first occasion in than an order approving periodical payments of future heads of expenses and losses had been made in the Isle of Man. The 'well-prepared' Richard Paige is another key member of the team and has significant experience of claims with values up to £1m.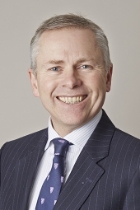 Andrew Lewis QC
-
Park Square Barristers
'
He is very detailed and thorough assessment of the evidence. He is excellent in conference with balancing the complex medical and legal points in discussions with experts and also making everything accessible for the client or litigation friend to follow the evidence and the views being discussed.
'
Ranked: Tier 1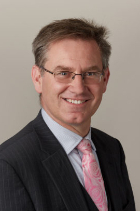 Richard Paige
-
Park Square Barristers
'
Counsel is very good with clients and builds a rapport easily. He is insightful and offers sound, logically based advice as one would expect from any barrister. However, he is pragmatic and open to other points of view and will respond to challenges to his opinions positively. in this way it is always a team effort.
'
Ranked: Tier 1
Leeds set Park Square Barristers covers a range of work, with particular bright sports in criminal law and child law as well as handling a broader range of civil, regulatory and public law. A number of members have had judicial and other appointments of late: Judy Dawson and Kate Batty are two new recorders, Craig Hassall is now a bencher of Inner Temple, Chris Dunn was appointed to the disciplinary committee of the International Mixed Martial Arts Federation and Simon Clegg and William Lindsay were appointed as deputy district judges. As far as recruitment is concerned, the set swelled its ranks by absorbing fifteen members and two clerks from the now-collapsed Zenith Chambers (adding a housing law string to its bow in the process) and Lisa Phillips returned to the independent Bar from Switalskis Solicitors.
Testimonials
Clerks:
All the Clerks are professional and extremely helpful.
Always excellent service from the clerks, really helpful in obtaining availability and helping with any questions or queries.
Claudine Cooper is a major asset to the family clerk team. Her knowledge and experience is second to none.
Have never been let down by any of the clerking team which is one of -the reasons we like using these Chambers.
I normally deal with Madeleine Gray who has a fantastic client manner and can never do enough to help. She goes above and beyond to respond late at evenings or weekends to try and assist. She is superb!
The clerking staff were very good and were able to offer advice as to who best suited the needs of my client.
The Clerks as PSQB are one of the reasons it is easy to instruct PSQB – they will bend over backwards to ensure that your needs are met where possible. They are great at keeping you up to date. I would particularly mention Claudine Cooper who is fabulous. She is helpful, approachable, understanding and most importantly good at her job.
The clerks at Park Square Barristers can only be described as superstars, very efficient and proactive, the criminal clerk team as a whole have been nothing but wonderful over the years.
The clerks, led by Claudine Cooper, really are very good. They set the tone for the set and nothing is too much trouble, they are easy to get hold of, they are quick to respond to enquiries and often go over and above to assist.
Set:
A large set with considerable strength in depth across age and experience ranges.
Approachable, experienced and always available. Run a fantastic training schedule which also allows for networking.
Extremely helpful, well organised and excellent focus on customer service
Good availability of counsel – alternatives offered when our first choice is not available.
In relation to the Chambers this is set have a huge pool of talent and a number of skilled counsel for family matters. I would have no hesitation and indeed have recommended them on a number of occasions. The training is always topical and straight forward. The events they run are superb.
Park Square Barristers is an exceptional set and they have a wealth of counsel who are specialists in and have an innate understanding of Public Children law work. They are my "go to " chambers for care work.
Park Square Barristers are a fantastic set, with great reach and depth, a incredible array of talented barristers available to take on the most difficult of briefs.
Park Square Barristers are a well organised and streamlined Chambers.
Park Square Barristers has grown in recent years and now offers a significant number of practitioners dealing with a range of work across a range of experience. The strength in numbers ensures availability of Counsel especially for last minute briefs.
Park Square Barristers is one of the 'go to' chambers when seeking to instruct counsel.
Strong set of chambers especially in terms of being able to offer the right person for a particular set of instructions. Good spread of advocates.
Newham House >
Set Profile
Based in the heart of the legal quarter of Leeds, Park Square Barristers has changed the face of advocacy in the North East and we have now strengthened our set even further with our new office in Middlesbrough, former Old Court Chambers.
It is the largest multidisciplinary set on the North Eastern Circuit offering the highest standards of advice, representation, mediation and legal training. It has a client-focused ethos and is committed to providing excellent service, countrywide, to legal firms (from high street to international), insurance companies, local authorities and other public and regulatory bodies including HMRC, BIS, NHS Protect and the Environment Agency. Many accept Direct Access instructions. Members and clients enjoy the benefits of highly experienced, responsive and supportive clerking and support teams.
The teams share best practice, knowledge and expertise for the benefit of clients and junior members. The strength of the membership means hearings can be covered at short notice and enables the set to provide a one-stop service for clients, where cases cross into other specialist areas.
A number of members have been appointed to specialist panels, including the Attorney General, Treasury Solicitor, insurance companies, health trusts, CPS Specialist Fraud, POCA, RASSO and Serious Organised Crime panels. In 2016 PSQB was instructed to prosecute what is understood to be the first gross negligence manslaughter case concerning food allergies and the first private prosecution of a fraudulent 'cash for crash' staged road traffic accident, for which it received the Personal Injury Award 2016 for 'Outstanding Case of the Year'.
Types of work undertaken
Commercial and company: insurance, including indemnity and recovery, banking, finance, insolvency, company, including formation of companies through to dissolution, unfair prejudice, minority shareholders, sale and carriage of goods, travel and package holiday claims, product liability, defamation, international disputes and letters of credit, professional negligence, restraint of trade, intellectual property, partnership disputes, guarantees/indemnities, travel, tourism and package holidays, timeshares and mis-selling.
Court of Protection: vulnerable adults, consent to treatment, deprivation of liberty, deputyship, property and finance, capacity, accommodation, contact, residence, consent to marriage and sexual relationships.
Costs: all aspects of costs in all jurisdictions.
Crime: prosecutes and defends every type of case from the Magistrates' to the Supreme Court. Significant expertise in murder, manslaughter, terrorism, serious violence, rape and other sexual offences (including historical), public disorder, dishonesty, large-scale conspiracies, drugs, technical road traffic issues, plus more unusual offences dealt with by specialist prosecuting agencies. Specialisms of asset forfeiture, confiscation and cash detention and restraint.
Education: special educational needs and disability, EHC plans, admissions, exclusions.
Employment: wrongful dismissal, discrimination, restrictive covenants, redundancy; TUPE; equal pay; wages; Working Time Regulations and contractual claims.
Family (children and finance): care, particularly the most serious and medically complex cases, such as serious injury or death, neglect, abuse, fictitious illness, adoption and special guardianship, child abduction, child arrangements, injunctions and committals, domestic violence, forced marriage, terrorism and jurisdiction disputes. The set represents the full range of clients: local authorities, parents, extended family and children. Other work includes matrimonial and non-matrimonial finance, divorce, financial remedies, cohabitation, pre-nuptial agreements.
Fraud: nationally renowned for civil fraud work, with unparalleled depth and breadth of experience. An outstanding national reputation for defence work within the insurance sector. Expertise in extensive criminal frauds, including VAT, Revenue and Customs. A number of members are on the Serious Fraud Office specialist panel.
Health and safety: advocacy and advisory work in cases involving the Health and Safety Executive, the Environment Agency, Food Standards Agency, Medicine and Healthcare Products Regulatory Authority, and smaller local regulators such as fire and rescue authorities and environmental health authorities, for the regulator, businesses and individuals.
Inquests and inquiries: experience of representing families, interested persons in the coroner's court and healthcare professionals (doctors, nurses, midwives, dentists and pharmacists), accountants and police officers before their professional bodies.
Mediation and ADR: mediation specialists dealing with the full range of disputes involving property, including landlord and tenant, boundaries and rights of way, families and family finance, business agreements, employment, leases, neighbour disputes, personal injury, professional negligence, probate and trusts, company disputes and insolvency.
Personal injury and clinical negligence: accidents abroad, catastrophic injury, birth injuries, cerebral palsy, pediatric cardiac surgery, dental, cosmetic and orthopedic surgery, obstetrics, failures in proper diagnoses, reduced life expectancy, group actions, including the Mau Mau litigation, complex and high-profile cases, road traffic, occupiers' and employers' liability, industrial disease, asbestos-induced mesothelioma. The team also acts for parties in linked inquests and HSE prosecutions.
Professional negligence: expertise in all aspects of litigation and advisory work in relation to claims against professionals, up to and including final hearing on issues such as duty of care, breach of duty or contract, causation and quantification of loss, claims both for and against solicitors, barristers, insolvency practitioners, surveyors, architects, engineers, accountants, financial advisers, bankers, insurance brokers and other professionals.
Property: agricultural tenancies, boundary disputes, buildings including listed buildings, commercial leases, easements and rights of way, planning, right to light, adverse possession, trespass, nuisance, village greens and commons, landlord and tenant disputes including commercial and residential, such as possession, dilapidations, terminal obligations, and public sector housing management, including anti-social behaviour injunctions, committal, and homelessness.
Private client: property, trusts, wills and probate, Inheritance Act, Trusts of Land and Appointment of Trustees (TOLATA).
Private Prosecution: advise on and pursue committal proceedings for contempt of court and private prosecutions at various stages of litigation. Both in relation to fraudulent civil matters and criminal proceedings such as the production and sale of counterfeit goods, fraud / abuse of position of trust etc.
Public and administrative law: judicial review and challenging decisions concerning community care, education, health, housing, mental health, VAT and customs and excise.
Main Contacts
| Department | Name | Email | Telephone |
| --- | --- | --- | --- |
| Senior Managing clerk | Richard Sadler | richard@psqb.co.uk | 0113 2135201 |
| Senior criminal clerk | Andrew Thornton | andrew@psqb.co.uk | 0113 2135202 |
| Senior Civil Clerk | Andy Reeves | andyreeves@psqb.co.uk | 0113 2135252 |
| Senior regulatory clerk | Madeleine Gray | madeleine@psqb.co.uk | 0113 2028603 |
| Senior family clerk | Claudine Cooper | claudine@psqb.co.uk | 0113 2028604 |
| Teesside Senior Clerk | Dan Foulger | danfoulger@psqb.co.uk | 01642 232523 |
| Head of Chambers | WRIGHT QC, Richard (1998) | | |
| Deputy Head of Chambers | MELLY QC, Kama (1997) | | |
| Members of Chambers | LEWIS QC, Andrew (1985) | | |
| Members of Chambers | MOULSON QC, Peter (1991) | | |
| Members of Chambers | IQBAL QC, Abdul (1994) | | |
| Members of Chambers | McKONE QC, Mark (1988) | | |
| Members of Chambers | HASSALL QC, Craig (1999) | | |
| Door Tenant | HALL QC, Andrew (1991)* | | |
| Door Tenant | KARU QC, Lee (1985)* | | |
| Door Tenant | SAXBY QC, Oliver (1992)* | | |
| Door Tenant | TYLER QC, William (1996)* | | |
| Door Tenant | STONOR QC, Nicholas (1993)* | | |
| Door Tenant | CADMAN QC David (1996) | | |
| Members of Chambers | BRADSHAW, David (1975) | | |
| Members of Chambers | ROSE, David (1977) | | |
| Members of Chambers | DALLAS, Andrew (1978) | | |
| Members of Chambers | ORBAUM, David (1978) | | |
| Door Tenant | ISHERWOOD, John (1978)* | | |
| Members of Chambers | PALMER, Patrick (1978) | | |
| Members of Chambers | FERGUSON, Christopher (1979) | | |
| Members of Chambers | SMITH, Michael (1980) | | |
| Members of Chambers | HALL, David (1980) | | |
| Members of Chambers | SOPPITT, Nigel (1996, Solicitor 1981) | | |
| Members of Chambers | HARING, Simon (1982) | | |
| Door Tenant | STEPHEN, Spence (1983)* | | |
| Members of Chambers | HILL-BAKER, Jeremy (1983) | | |
| Members of Chambers | HENDRY, Helen (1983) | | |
| Members of Chambers | ARMBRISTER, Allan (1984) | | |
| Members of Chambers | GORDON, David (1984) | | |
| Members of Chambers | TURNER, Taryn (1990, Solicitor 1984) | | |
| Members of Chambers | FRIEZE, Robin (1985) | | |
| Members of Chambers | NEWMAN, Austin (1987) | | |
| Members of Chambers | CURNIN, Jane (2016, Solicitor 1988) | | |
| Members of Chambers | HILL, Louise (1988) | | |
| Members of Chambers | BASHIR, Nadim (1988) | | |
| Members of Chambers | TIGHE, Dawn (1989) | | |
| Members of Chambers | HARGAN, James (1990) | | |
| Members of Chambers | SMALES, Suzanne (1990)* | | |
| Members of Chambers | NEWCOMBE, Paul (1991) | | |
| Members of Chambers | TODD, Martin (1991) | | |
| Members of Chambers | SHIELS, Ian (1992) | | |
| Members of Chambers | BOUMPHREY, John (1992) | | |
| Members of Chambers | COLLEY, Kitty (1992) | | |
| Members of Chambers | SABISTON, Peter (1992) | | |
| Members of Chambers | WOOLFALL, Richard (1992) | | |
| Members of Chambers | AL'HASSAN, Khadim (1993) | | |
| Members of Chambers | CASWELL, Benjamin (1993) | | |
| Members of Chambers | SEMPLE, Andrew (1993) | | |
| Members of Chambers | DAWSON, Judy (1993) | | |
| Members of Chambers | BATCHELOR, John (1993) | | |
| Members of Chambers | JAMES, Victoria (2012, Solicitor 1993) | | |
| Members of Chambers | FORD, Caroline (1993) | | |
| Members of Chambers | VINCENT, Claire (1993) | | |
| Members of Chambers | WILSON, Adam (1994) | | |
| Members of Chambers | BAKER, Christopher (1994) | | |
| Members of Chambers | FINLAY, Darren (1994) | | |
| Members of Chambers | DRYDEN, Shaun (1994) | | |
| Members of Chambers | VALLI, Yunus (1994) | | |
| Members of Chambers | HENLEY, Mark (1994) | | |
| Members of Chambers | JACOBS, Timothy (1995) | | |
| Members of Chambers | GREENHALGH, Michael (2004, Solicitor 1994) | | |
| Members of Chambers | WITHYMAN, Elizabeth (1995) | | |
| Members of Chambers | WILSON, Peter J (1995) | | |
| Members of Chambers | MORLEY, Michael (1995) | | |
| Members of Chambers | WILSON, Andrew R (1995) | | |
| Members of Chambers | DUNN, Christopher (1996) | | |
| Members of Chambers | SMITH, Matthew (1996) | | |
| Members of Chambers | KHAN, Shufqat (1997) | | |
| Door Tenant | CURRIE, Fergus (1997) | | |
| Members of Chambers | PAIGE, Richard M (1997) | | |
| Members of Chambers | ANDERSON, Simon (1997) | | |
| Members of Chambers | LIPPIATT, Huw (2010, Solicitor 1997)) | | |
| Members of Chambers | MEGYERY, Ayshea (1997) | | |
| Members of Chambers | PHILLIPS, Lisa (1998) | | |
| Members of Chambers | COLLINS, Michael (1998) | | |
| Members of Chambers | HUSSAIN, Rukhshanda (1998) | | |
| Members of Chambers | WOOD, Caroline (1998) | | |
| Members of Chambers | HUDSON, Ian (2016, Solicitor 1998) | | |
| Members of Chambers | BATTS, Gillian (1999) | | |
| Members of Chambers | SHAW, Howard (1999) | | |
| Members of Chambers | DEVALL, Sally (1999) | | |
| Members of Chambers | PARSONS, Glenn (1999) | | |
| Members of Chambers | JONES, Julian (1999) | | |
| Members of Chambers | MASON, Catherine (2000) | | |
| Members of Chambers | SEKHON, Narinder (2000) | | |
| Members of Chambers | KHAN, Ifzal (2000) | | |
| Members of Chambers | MCKINLAY, Kate (2000) | | |
| Members of Chambers | DUNN, Paul (2011, Solicitor 2000)) | | |
| Members of Chambers | SILVERTON, Catherine (2001) | | |
| Members of Chambers | ELLIOTT, Julie-Ann (2001) | | |
| Members of Chambers | BATTY, Kate (2011, Solicitor 2001) | | |
| Members of Chambers | KHAN, Imran (2001) | | |
| Members of Chambers | WORSLEY, Charlotte (2002) | | |
| Members of Chambers | WOLSTENHOLME, Janine (2002) | | |
| Members of Chambers | ROBINSON, Katherine (2002) | | |
| Members of Chambers | SAUNDERS, Mark (2002) | | |
| Members of Chambers | HARDING, Matthew (2002) | | |
| Door Tenant | DICKINSON, Zarah (2002)* | | |
| Members of Chambers | ABRAHAMS, Paul (2002) | | |
| Members of Chambers | LAMBALLE, Victoria (2002) | | |
| Door Tenant | BEER, Julia (2003)* | | |
| Members of Chambers | STEVENSON, Robert (2003) | | |
| Members of Chambers | BLAKE-BARNARD, Vince (2012, Solicitor 2003)) | | |
| Members of Chambers | McGURK, Caroline (2021, solicitor 2003) | | |
| Members of Chambers | CONNOLLY, Simon (2019, Solicitor 2003) | | |
| Members of Chambers | O'SULLIVAN, Lee (2003) | | |
| Members of Chambers | DUFFY, Catherine (2003 | | |
| Members of Chambers | LENNON. Karen (2003) | | |
| Door Tenant | RENVOIZE, Edward (2004)* | | |
| Members of Chambers | ROSS, Fiona (2004) | | |
| Members of Chambers | ADDY, Laura (2004) | | |
| Members of Chambers | PERRETT, Natalia (2004) | | |
| Members of Chambers | KHAN, Uzma (2004) | | |
| Members of Chambers | WILSON, James (2005) | | |
| Members of Chambers | HARLEY, Jon (2005) | | |
| Members of Chambers | COADE, Georgina (2005) | | |
| Members of Chambers | CLEGG, Simon (2005) | | |
| Door Tenant | RANDALL, Rebecca (2005)* | | |
| Members of Chambers | KHAN, Ruwena (2005) | | |
| Members of Chambers | GRANT, Giles (2006) | | |
| Members of Chambers | HASSON, James (2006) | | |
| Members of Chambers | MERCER, Kirsten (2006) | | |
| Members of Chambers | PHILIPSON, Amy (2006) | | |
| Members of Chambers | SHIELDS, Caroline (2006) | | |
| Members of Chambers | BROWN, Lucy (2016, Solicitor 2007)) | | |
| Members of Chambers | WILKINSON, Anna (2007) | | |
| Members of Chambers | MOXON, Catherine (2007) | | |
| Members of Chambers | MORAN, Christopher (2007) | | |
| Members of Chambers | MORRISON, Christopher (2007) | | |
| Members of Chambers | KHAN, Soheil J (2007) | | |
| Members of Chambers | WESTWOOD, Victoria (2007) | | |
| Members of Chambers | BUCK, Camilla (2008) | | |
| Members of Chambers | WOOD, Christopher (2008) | | |
| Members of Chambers | BISSET, Kate (2009) | | |
| Members of Chambers | JOWETT, Michael (2009) | | |
| Members of Chambers | YOUNG, Stuart (2009) | | |
| Members of Chambers | LINDSAY, William (2009) | | |
| Members of Chambers | RAWLINSON, Carla (2009) | | |
| Members of Chambers | SIDDIQUE, Fiaz (2017, Solicitor 2009) | | |
| Members of Chambers | THOMAS, Ben (2010) | | |
| Members of Chambers | HARRISON, Louise (2010) | | |
| Members of Chambers | RAFFERTY, Christopher (2010) | | |
| Members of Chambers | WILSON, Kate (2011) | | |
| Members of Chambers | HARRIS, Lorraine (2011) | | |
| Members of Chambers | HOLSGROVE, Jonathan (2011) | | |
| Members of Chambers | ATWAL, Amrit (2011) | | |
| Door Tenant | STANWAY, Thomas (2012)* | | |
| Members of Chambers | PARNHAM, Andrea (2013) | | |
| Members of Chambers | REED, Emily (2013) | | |
| Members of Chambers | HILDYARD, Phillipa (2014) | | |
| Members of Chambers | BOXALL, Christopher (2014) | | |
| Members of Chambers | BAIRSTOW, Joseph (2014) | | |
| Members of Chambers | CLEGG, Holly (2015) | | |
| Members of Chambers | HOLDING, James (2015) | | |
| Members of Chambers | GITTINS, Jonathan (2015) | | |
| Members of Chambers | RIAZ, Anaum (2016) | | |
| Members of Chambers | LEACH, Ashleigh (2016) | | |
| Members of Chambers | NELSON, Laura (2016) | | |
| Members of Chambers | MCLOUGHLIN, Naomi (2016) | | |
| Member of Chambers | BROOKE-WARD, Chelsea (2017) | | |
| Member of Chambers | MACHIN, Christopher (2017) | | |
| Member of Chambers | CRONIN, Kelly (2016) | | |
| Member of Chambers | HUDSON, Joseph (2018) | | |
| Member of Chambers | JACKSON, Tom (2018) | | |
| Member of Chambers | DAVIS, Nathan (2017) | | |
| Member of Chambers | MITTEN, Eleanor (2018) | | |
| Member of Chambers | PHILLIPS, Sophie (2018) | | |
| Member of Chambers | WOODLEY, Shannon (2019) | | |
| Member of Chambers | STEWART, Matthew (2019) | | |
| Member of Chambers | DURDY, Eleanor (2017) | | |
| Member of Chambers | TALEB, Leila (2018) | | |
| Pupil | DYSON, Harry (2018) | | |
| Pupil | ROXBOROUGH, Sam | | |
| Pupil | WILDMAN, Lily | | |
| Pupil | BUKOYE, Esther | | |
| 3rd six pupil | BUCK, Tabitha | | |
Barrister Profiles
| Photo | Name | Position | Profile |
| --- | --- | --- | --- |
| | Christopher Baker | Much in demand, Chris appears in courts at the more northern end… | View Profile |
| | Jonathan Gittins | Since December 2019, Jonathan has been under the supervision of Christopher Baker,… | View Profile |
| | Jon Harley | Crime Jon is an experienced criminal practitioner who prosecutes and defends cases… | View Profile |
| | Louise Harrison | Louise specialises in all aspects of public law proceedings and regularly represents… | View Profile |
| | Uzma Khan | Crime Uzma appears regularly before the Magistrates Court and Crown Court on… | View Profile |
| | Victoria Lamballe | Victoria has a busy Crown Court practice appearing for both the defence… | View Profile |
| | Ashleigh Leach | Children Law Ashleigh appears in a variety of family matters representing clients… | View Profile |
| | Christopher Morrison | Chris accepts instructions in all aspects of criminal law for both the defence… | View Profile |
| | Paul Newcombe | Crime A busy and popular advocate, Paul deals with complex and serious… | View Profile |
| | Peter Sabiston | Instructed by both the Crown and Defence, Peter undertakes all types of… | View Profile |
| | Nigel Soppitt | Crime Admitted as a Solicitor in 1981. During early years Nigel was… | View Profile |
| | Dr Christopher Wood | Crime Chris is an experienced criminal practitioner, dealing with prosecution and defence,… | View Profile |
| | Gary Wood | Crime Gary has experience of defending a wide range of criminal allegations.… | View Profile |
Languages
Arabic Chinese (Mandarin) Dutch French German Gujarati Hebrew Italian Punjabi Russian Spanish Tamil Urdu
Top Tier Set Rankings
Set Rankings