Set Profile > 5KBW > London, England
5KBW
Offices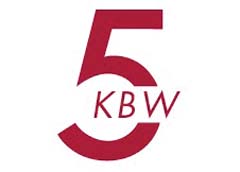 Chambers of Sarah Forshaw QC and Mark Heywood QC
5KBW
5 KING'S BENCH WALK, TEMPLE
LONDON
EC4Y 7DN
England
5KBW > The Legal 500
Rankings
'A class outfit', 5KBW garners praise for its 'considerable strength in depth' and 'strong mix of prosecution and defence practitioners'. In a prominent highlight for the set, Sarah Forshaw QC and Natasha Wong QC represented Manuel Petrović and Aaron Isaacs, two of four defendants on trial for the murder of 17-year-old Jodie Chesney; Petrović was acquitted, while Isaacs received an 18-year sentence. Among the juniors, Louise Oakley (a recent arrival from 2 Bedford Row) acted as junior prosecution counsel in the "Lady in the Lake" Court of Appeal case, and Jonathan Polnay is acting for CPS Thames Valley in prosecuting four defendants for the alleged murder of PC Andrew Harper; three defendants were convicted of manslaughter in July 2020. In 2020 Charlotte Newell QC was elevated to silk. Clients highlight that she brings more to the table than any other barrister when it comes to representing youths charged with murder: 'She is able to explain the complexities of the evidence in a way that young clients can understand the first time.'
Mark Heywood QC
-
5KBW
'
Absolutely brilliant. Great ability to construct legal argument where many other would dare to attempt. A silk with great intellect. He has the ability to impress any tribunal with his in depth legal arguments.
'
Ranked: Tier 1
Sarah Forshaw QC
-
5KBW
'
Sarah is a tour de force and well known for her robust defence of individuals accused of the most serious of sexual offences. She is absolutely fearless and stands up to judges and prosecutors where her clients are unable. Juries love her and identify with her common sense arguments and support for the underdog.
'
Ranked: Tier 2
Natasha Wong QC
-
5KBW
'
A talented, fearless silk with a persuasive courtroom presence; juries lean in to listen. She has a rare skill of immediately making everyone feel at ease. She is a superb jury advocate and works tirelessly for her lay clients and treats everyone on her team with equal respect.
'
Ranked: Tier 4
Danny Robinson QC
-
5KBW
'
Methodically and clearly exposes weaknesses in evidence and his cross-examination is excellent. His opening and closing speeches are clear and persuasive. He clearly works extremely hard and prepares cases exceptionally well.
'
Charlotte Newell QC
-
5KBW
'
She has great rapport with juries and is first-rate at dealing with young, vulnerable defendants. She has excellent judgement when it comes to making tactical decisions that can often make or break a defence case.
'
Louise Oakley
-
5KBW
'
A formidable barrister with steely determination; she is a forceful advocate in court and puts her case strongly and gingers her leaders up - so no slacking on her watch. Judges instinctively trust her.
'
Ranked: Tier 2
Jonathan Polnay
-
5KBW
'
He is highly intelligent; he is prolifically hard-working and has endless stamina and he is a great strategist and his judgment is pretty perfect. He is one of the best junior Treasury Counsel at the Old Bailey. A masterful advocate; he makes winning look easy.
'
Ranked: Tier 2
Jeffrey Israel
-
5KBW
'
He approaches each and every case with a forensic examination of the evidence. His strategy is always well thought out and considered and is proven to always be correct. Extremely high standards of client care. He ensures that every client feels he has a personal stake in their case. Superb drafting and speeches which are extremely persuasive and get to the heart of the matter.
'
Ranked: Tier 3
Mark Heywood QC
-
5KBW
'
His ability to quickly come up with a master plan to tackle the most complex of fraud cases is phenomenal. He oozes quality and is respected by the entire criminal fraternity. A privilege to work for someone so dedicated with a first class all round ability.
'
Ranked: Tier 3
Natasha Wong QC
-
5KBW
'
Always able to see and focus on the important points in complex cases. Very experienced and effective advocate. Her authoritative air gains the trust of the jury.
'
Ranked: Tier 3
Jonathan Polnay
-
5KBW
'
He has extensive practical experience of the criminal law as both defence counsel and prosecution. He has an intimate knowledge of relevant procedure and is comfortable dealing with a very broad range of criminal law matters. He also has a strong instinct as to the appropriate course of conduct in difficult situations. His combined cross-examination style and tactical acumen is deadly.
'
Ranked: Tier 4
Ben Holt
-
5KBW
'
A hard working junior with an unflappable and laid back style. Fierce in cross-examination when required.
'
Ranked: Tier 4
James Martin
-
5KBW
'
James is a top advocate and a real talent. His knowledge of the law is immense and he is often prepared to take on legal arguments others would not and is mostly successful. He puts his heart and soul into cases.
'
Ranked: Tier 4
Home to some of the biggest names at the criminal Bar, 5KBW has been strengthened this year by the elevation to silk of Charlotte Newell QC, by the arrival of Louise Oakley  from 2 Bedford Row, while Catherine Pattison has been appointed to the rank of Junior Treasury Counsel.
Clerks:
Testimonials
Clerks:
A fabulous set, with the best clerking team I've worked with. Lee Hughes and Matt Harper are the most efficient clerks I know in the industry. They have been of tremendous help when trying to liaise with the Prosecution and Courts making my life so much easier.
Excellent, very professional. The clerks will spend time with the solicitors to ensure that the right counsel is recommended for the right type of case and generally if they have offered someone, will ensure there are no issues regarding availability afterwards.
Matt Harper's service has always been exemplary. He is able to quickly answer any queries in a polite, professional and efficient manner.
Lee Hughes Gage, ably assisted by Matt Harper, leads a very approachable, helpful, efficient and honest team. The clerking is treated as an integral part of the client's overall case needs.
Lee Hughes-Gage is great to work with. He has always gone above and beyond to assist us in ensuring counsels' availability and in introducing us to new members of chambers, many of whom we have gone on to instruct. Matt Harper is also really good and is very responsive.
Lee Hughes-Gage is incredibly responsive. He will do all he can to accommodate your needs and always goes the extra mile.
Lee Hughes-Gage, the chief clerk is literally in sync with those he works for. He is a man of his word.
The Clerking team at 5KBW is phenomenal. Lee Hughes-Gage is a traditional head clerk who always can provide advice on who is best for a case, ensures diaries are properly managed and ensures his team work alongside instructing solicitors.
The clerks are great. Very proactive and accommodating. They know their flock well and recommend the right counsel for the case in hand if instructing counsel that one is unfamiliar with.
The Clerks are the engine room of this superb set. Their dynamism in matching barristers to cases, often at short notice mean that they are a crucial support to solicitors.
Set:
5 KBW are a fantastic set with a number of leading barristers. They offer the right barrister for your case and are all of a high Standard.
5 KBW is a set of Chambers very much on the up. Strength and experience from top to toe . There has been some good recent recruitment which has strengthened them immeasurably.
5 KBW is one of the most successful chambers in recent times and I can see why. I have a lot of interaction with members of those chambers during my practice at the Old Bailey and they are one of the most professional sets around.
5 Kings Bench Walk have shown themselves to be a hugely talented set with a wealth of experience. The barristers are tactically adept, talented and always willing to assist.
Their training courses are highly relevant and in high demand. Friendly. approachable and so eager to assist.
5 Kings Bench Walk has considerable strength in depth. They are strong across the board and have very clever and very motivated barristers. They are a class outfit.
5KBW are a fantastic set. I have worked with them for a number of years and have never been let down. Chambers has a real family feel about it which is really pleasant to work with.
5KBW is a set on the up. It is ambitious but maintains the qualities of excellence, value for money and accessibility that has been instrumental in attaining its recent rise to the premier league. The set has attracted notably positive new tenants that augment an already impressive array.
5KBW is one of our favourite sets to instruct, both for consistency of counsel and quality of service from the clerks' room.
They are a bright set across the board with some really talented junior counsel. They also offer a great variety of heavy hitting silks.
5KBW >
Set Profile
5KBW is a leading London barristers' chambers, with a wealth of expertise in all areas of criminal law, appearing in and advising on cases involving commercial crime, serious and organised crime, terrorism and regulatory offences. Chambers also provides expert legal assistance in children law matters and related family proceedings, matters of professional discipline and judicial review.
The set: 5KBW is a long-established leading barristers' chambers, founded in 1966, headed by Sarah Forshaw QC, a former leader of the South Eastern Circuit and Mark Heywood QC, the current First Senior Treasury Counsel at the Central Criminal Court. With nearly 50 barristers, including five Queen's Counsel, 5KBW is able to provide high-quality advocacy and advisory services to clients in its specialist criminal areas and its members appear in all levels of court throughout the UK and other jurisdictions. Chambers is also well placed to accept work on a public access basis, in appropriate cases.
Members of the set have appeared in many high-profile cases, including some that have attracted considerable media attention. Recent notable cases include R v Clifford [2016] (second prosecution of the PR guru for historic sexual offences), Operation Canon [2015-16] (£76m Ponzi fraud), R v C & ors (conspiracies to commit armed robberies) and R v Bolton [2014] (sale of fake bomb detectors).
5KBW is proud of the friendly and professional approach of the clerking and administration team in chambers. The clerking team is headed by Lee Hughes-Gage, who joined chambers as senior clerk in 2005.
Types of work undertaken
Crime: 5KBW provides expert legal assistance in all areas of criminal law and at all levels, appearing in the Supreme Court, Court of Appeal and Crown Courts throughout the UK. Work undertaken includes extradition, firearms, kidnap, military law, money laundering, murder, robbery, sexual offences and terrorism. Members of chambers also have experience of appearing in foreign jurisdictions.
Commercial crime: 5KBW's fraud and commercial crime barristers offer a wide range of expertise in financial crime cases, from initial advice through to conclusion. Chambers acts in all types of serious fraud from initial advisory work to representation at trial or appeal, in cases brought by the Serious Fraud Office, HM Revenue and Customs Prosecution Office, the Inland Revenue, the Department of Trade and Industry, and the Crown Prosecution Service. Members have experience in acting on behalf of individuals and companies accused of fraud and related offences, and in advising prior to charge and at the investigatory stages on such matters as the seizure of privileged material, legality of search warrants, and the approach to be taken upon receipt of orders issued under s2 of the Criminal Justice Act 1987. 5KBW also has expertise in ancillary fields such as money laundering, asset forfeiture and confiscation, and directors' disqualification proceedings.
Family: 5KBW's family law group has experience and expertise in all applications relating to adoption, contact and residence, local authority intervention in family life, child abduction and violence in relationships. The set advises and represents parents, children and guardians, and is able to provide dedicated barristers specialising in this area to suit the needs of each client and the demands of each case. Members also have expertise in all matters relating to ancillary relief and other financial disputes, such as applications for financial relief for the children of unmarried parents, Inheritance Act claims, financial claims following overseas divorces, and property claims between unmarried and same-sex couples.
Inquests and coronial law: chambers provides advice and representation for claimants and defendants. Work undertaken includes deaths in custody, deaths in the workplace and in military action, allegations of medical negligence and fatal road traffic accidents. The chambers' team is headed by Christopher Sutton-Mattocks who is assistant coroner for Surrey.
Main Contacts
| Department | Name | Email | Telephone |
| --- | --- | --- | --- |
| Senior clerk | Lee Hughes-Gage | | |
| Members of Chambers | FORSHAW QC, Sarah (1987, 2008) | | |
| Members of Chambers | HEYWOOD QC, Mark (1985, 2010) | | |
| Members of Chambers | MACDONALD QC, Alistair (1983, 2000) | | |
| Members of Chambers | HIGGS QC, Jonathan (1987, 2011) | | |
| Members of Chambers | ORCHARD QC, Anthony (1991, 2011) | | |
| Members of Chambers | SUTTON-MATTOCKS, Christopher (1975) | | |
| Members of Chambers | FAIRHEAD, John (1978) | | |
| Members of Chambers | SANDFORD, Simon (1979) | | |
| Members of Chambers | O'TOOLE, Bartholomew (1980) | | |
| Members of Chambers | SHEIKH, Irshad (1983) | | |
| Members of Chambers | DACEY, Mark (1985) | | |
| Members of Chambers | WEBBER, Dominic (1985) | | |
| Members of Chambers | BRIEGEL, Pieter (1986) | | |
| Members of Chambers | COLLINGS, Andrew (1987) | | |
| Members of Chambers | CHIPPECK, Stephen (1988) | | |
| Members of Chambers | HOOPER, Martin (1988) | | |
| Members of Chambers | RODHAM, Sue (1989) | | |
| Members of Chambers | WALMSLEY, Alan (1991) | | |
| Members of Chambers | FOWLER, Edmund (1992) | | |
| Members of Chambers | ROBINSON, Danny (1993) | | |
| Members of Chambers | WALKER, Paul (1993) | | |
| Members of Chambers | NEWELL, Charlotte (1994) | | |
| Members of Chambers | ELLISON, Robert (1996) | | |
| Members of Chambers | FISHWICK, Gregory (1996) | | |
| Members of Chambers | TEMPLE, Benjamin (1997) | | |
| Members of Chambers | THOMPSON, Pauline (1998) | | |
| Members of Chambers | STAVROU, Xenia (1998) | | |
| Members of Chambers | DEAR, Ian (1999) | | |
| Members of Chambers | FARRELLY, Catherine (1999) | | |
| Members of Chambers | POLNAY, Jonathan (2000) | | |
| Members of Chambers | PATTISON, Catherine (2000) | | |
| Members of Chambers | DALY, Orla (2000) | | |
| Members of Chambers | ISRAEL, Jeffrey (2000) | | |
| Members of Chambers | JACKSON, Paul (2002) | | |
| Members of Chambers | CARSE, Gordon (2002) | | |
| Members of Chambers | MARTIN, James (2003) | | |
| Members of Chambers | SWIFT, Valeria (2003) | | |
| Members of Chambers | REID, Dickon (2005) | | |
| Members of Chambers | NATHWANI, Rishi (2006) | | |
| Members of Chambers | HOLT, Benjamin (2006) | | |
| Members of Chambers | KONG, Senghin (2008) | | |
| Members of Chambers | WYATT, Hannah (2008) | | |
| Members of Chambers | HOLE, Charlotte (2009) | | |
| Members of Chambers | RYAN, Fiona (2009) | | |
| Members of Chambers | FUJITA, Aska (2011) | | |
| Members of Chambers | EGUAE, Peter (2011) | | |
| Members of Chambers | BANERJEE, Ria (2012) | | |
| Members of Chambers | REUBEN, Jonathan (2012) | | |
| Members of Chambers | BONNER, Samantha (2013) | | |
Top Tier Set Rankings
Set Rankings