Set Profile > 1 King's Bench Walk > London, England
1 King's Bench Walk
Offices
Chambers of Christopher Pocock QC and James Roberts QC
1 King's Bench Walk
TEMPLE
LONDON
EC4Y 7DB
England
1 King's Bench Walk > The Legal 500
Rankings
1 King's Bench Walk has a 'wide range of top quality senior and junior barristers. Known for its heavyweight financial work it also has a team that can handle any type of children work.' It regularly deals with cases involving enormous wealth with complex and intricate assets, trusts and businesses both in the UK and offshore. It has 'many market leaders who are at the forefront of developing our case law' among them the 'fearless advocate'  Charles Howard QC as well as Philip J Marshall QC who has an 'encyclopaedic knowledge of financial remedy law.' This set has 'great strength-in-depth' with Richard Harrison QC and Katherine Kelsey reaching the summit of the silk and junior rankings respectively. Harry Oliver's recent elevation to silk has further strengthened chambers at the senior end.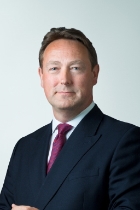 James Roberts QC
-
1 King's Bench Walk
'
Delves completely into a case and leaves no stone unturned. He digests every detail which instils confidence in solicitors and clients. He is robust and clear in advice and approach.
'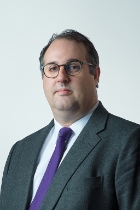 1 King's Bench Walk has a 'wealth of options at all levels which makes it a 'go-to' set for complex children and finance cases.' It excels in all areas of children law both private law disputes and public law (care and adoption) and is particularly 'highly regarded in the legal world as having barristers who specialise in the complicated area of child abduction.' The set is praised for its 'strength in depth at all levels. Its junior barristers are keen, willing and eager to help out no matter how short the notice or how demanding the client.' At a senior level, it has some superb individuals such as James Turner QC and Deborah Eaton QC, the latter of whom is described as being 'in a league of her own', as well as the set's top junior, Caroline Lister. Meanwhile, the respective reputations of Anna McKenna QC, a new addition to the leading silk rankings, and Charlotte Hartley, a new leading junior, continue to grow.
1 King's Bench Walk
 continues to be at the forefront of matrimonial finance work. In recent chambers news,
Christopher Pocock QC
and
James Roberts QC
were elected as new heads of chambers, succeeding
Deborah Eaton QC
and
Philip Marshall QC
who step down after 7 years as joint heads.
Harry Oliver QC
was elevated to silk in early 2020, while
Alexander Chandler
 has been appointed a Family Recorder; an associate professor of family law at the University of Oxford and tutorial fellow in law at Oriel College, Oxford,
Lucinda Ferguson
 has joined chambers as an associate tenant.
Testimonials
Clerks:
'A brilliant team of clerks. Mark Betts is always incredibly helpful.'
'Always available and ever calm. Nicola Cade knows the industry very well indeed.'
'Chris Gittins is a breath of fresh air and with the rest of the excellent clerking team makes 1KBW a pleasure to work with.'
'Efficient, proactive and user friendly. Tim and Nicola run an experienced and extremely helpful team.'
'They cannot be more helpful especially Nicola Cade (Mark Betts, Chris Gittins and Tim Madden all very helpful, responsive and easy to deal with). All good with court listing and other sets of chambers.'
'Mark Betts is the stand out clerk. He is friendly, organised and knows everyone in the industry.'
'The clerks always go out on a limb to help. They are friendly and the level of service provided is excellent.'
'The clerks at 1KBW are excellent. They go above and beyond. I feel that they are an extension of my team and will often help me out of a tricky situation (for example if a hearing has been listed at short notice and also on one occasion printing a bundle for me so I could attend a short notice hearing. Faultless.'
Set:
'1 KBW is a top notch set – with first class barristers at all levels working there.'
'1 KBW is my 'go to' set. The quality of barristers is excellent at every level for all types of work.'
'1KBW are a go to set for finance cases and child law cases. They have a range of barristers at different levels of call and have an excellent clerking team who are always willing to assist.'
'1KBW are my go to family set in London and I consider them to be the leading chambers in the country.'
'1KBW has a wide range of top quality senior and junior barristers. Known for their heavyweight financial work they all have team who can handle any type of children work.'
'A top set with a particularly strong stable of juniors across all types of family law work.'
'I have worked with 1KBW for many years now and consider the Chambers to be one of my first points of call when instructing a barrister for hearing.'
'KBW are absolutely in the top tier for family work, both children and financial.'
'Simply put, excellent chambers and my go to. High calibre of barristers with excellent experience.'
'They have consistently excellent, helpful barristers – particularly at the junior end – and deal with the full range of issues from complex financial cases to issues of jurisdiction in children disputes.'
1 King's Bench Walk >
Set Profile
1KBW is a leading Chambers specialising in family law, with a pre-eminent reputation in this field, both nationally and internationally. 1KBW is consistently ranked by the legal directories in the top tiers of leading sets for family law. 1KBW barristers have been at the cutting edge of the development of family law and have been in most of the ground-breaking cases over the last two decades. 1KBW also has one of the most innovative and experienced Dispute Resolution teams in the country.
1KBW has a dedicated and professional clerking team, led by its Senior Clerk Chris Gittins, which is able to deal with any enquiry and is widely regarded as one of the most helpful and reassuring clerking teams in the field. Also supporting 1KBW barristers is a team of fees clerks, administrators and other support staff.
The Set: 1KBW comprises  61 barristers, including 15 QCs. The set is widely acknowledged to have an unrivalled breadth of talent, with leading and junior practitioners at every level of seniority. As well as some of the most eminent practitioners at the family bar, former members of 1KBW have included Baroness Hale, the current President of the Family Division, Sir Andrew McFarlane, Dame Judith Parker, DBE and numerous other members of the judiciary. The set adopts a highly professional, supportive and responsive service to clients. There is a tremendous sense of commitment at this set, both to the development of the law and to the needs of clients. The clerking at this set is second to none, with highly experienced and dedicated clerks offering a wealth of industry knowledge and expertise, all of which is applied when assisting clients with cases honestly, openly and rigorously.
Types of work undertaken: 1KBW specialises in family law, and our reputation is founded in this field. In matrimonial finance, members of 1KBW have appeared in many of the leading and landmark cases of the last two decades, such as Owens, White, Moore, Macfarlane, Miller, Radmacher, Imerman, Charman and many more. Its members continue to act in some of the most high-profile cases in the field of matrimonial finance. In children law, the set boasts many of the current 'stars' in this field, both silks and juniors. Members of 1KBW regularly appear in the leading cases across every aspect of children law: private law children, Hague and non-Hague abduction, wardship and care and adoption proceedings. Members of the set also undertake work in the Court of Protection. Their experience in dealing with sensitive public and private children cases and finance cases means that its members have a unique set of skills to deal with Court of Protection work. The set's history of advocacy in the criminal courts is often said to give it the edge over its rivals within the family courts.
1KBW has one of the most innovative and experienced dispute resolution teams in the country.
Main Contacts
| Department | Name | Email | Telephone |
| --- | --- | --- | --- |
| Head of Chambers | POCOCK QC, Christopher (1984) | cpocockqc@1kbw.co.uk | 020 7936 1500 |
| Head of Chambers | ROBERTS QC, James (1993) | JRobertsqc@1kbw.co.uk | 020 7936 1500 |
| Member of Chambers | SCRIVEN QC, Pamela (1970) | PScrivenQC@1kbw.co.uk | 020 7936 1500 |
| Member of Chambers | ANELAY QC, Richard (1970) | ranelay@1kbw.co.uk | 020 7936 1500 |
| Member of Chambers | TURNER QC, James (1976) | JTurnerQC@1kbw.co.uk | 020 7936 1500 |
| Member of Chambers | HOWARD QC, Charles (1975) | chowardQC@1kbw.co.uk | 020 7936 1500 |
| Member of Chambers | KIRK QC, Anthony (1981) | akirk@1kbw.co.uk | 020 7936 1500 |
| Member of Chambers | NEWTON QC, Clive (1968) | cnewton@1kbw.co.uk | 020 7936 1500 |
| Member of Chambers | EATON QC, Deborah (1985) | deaton@1kbw.co.uk | 020 7936 1500 |
| Member of Chambers | FEEHAN QC, Frank (1988) | ffeehan@1kbw.co.uk | 020 7936 1500 |
| Member of Chambers | MARSHALL QC, Philip (1989) | pmarshall@1kbw.co.uk | 020 7936 1500 |
| Member of Chambers | HARRISON QC, Richard (1993) | RHarrisonQC@1kbw.co.uk | 020 7936 1500 |
| Member of Chambers | McKENNA QC, Anna (1994) | amckenna@1kbw.co.uk | 020 7936 1500 |
| Member of Chambers | OLIVER QC, Harry (1999) | HOliverQC@1kbw.co.uk | 020 7936 1500 |
| Member of Chambers | NAGPAL QC, Deepak (2002) | dnagpal@1kbw.co.uk | 020 7936 1500 |
| Member of Chambers | BUDDEN, Caroline (1977) | cbudden@1kbw.co.uk | 020 7936 1500 |
| Member of Chambers | HARDING, Cherry (1978) | CHarding@1kbw.co.uk | 020 7936 1500 |
| Member of Chambers | LISTER, Caroline (1980) | clister@1kbw.co.uk | 020 7936 1500 |
| Member of Chambers | CUDBY, Markanza (1983) | mcudby@1kbw.co.uk | 020 7936 1500 |
| Member of Chambers | SELMAN, Elizabeth (1989) | eselman@1kbw.co.uk | 020 7936 1500 |
| Member of Chambers | FLETCHER, Marcus (1990) | mfletcher@1kbw.co.uk | 020 7936 1500 |
| Member of Chambers | McCOURT, Christopher (1993) | cmccourt@1kbw.co.uk | 020 7936 1500 |
| Member of Chambers | BAUGHAN, Andrew (1994) | ABaughan@1kbw.co.uk | 020 7936 1500 |
| Members of Chambers | GREEN, Victoria (1994) | vgreen@1kbw.co.uk | 020 7936 1500 |
| Member of Chambers | CHANDLER, Alexander (1995) | achandler@1kbw.co.uk | 020 7936 1500 |
| Member of Chambers | CROSTHWAITE, Graham (1995) | gcrosthwaite@1kbw.co.uk | 020 7936 1500 |
| Member of Chambers | FOX, Nicola (1996) | nfox@1kbw.co.uk | 020 7936 1500 |
| Member of Chambers | THAIN, Ashley (1996) | AThain@1kbw.co.uk | 020 7936 1500 |
| Member of Chambers | ANDERSON, Nicholas (1995) | nanderson@1kbw.co.uk | 020 7936 1500 |
| Member of Chambers | CASTLE, Richard (1998) | rcastle@1kbw.co.uk | 020 7936 1500 |
| Member of Chambers | KELSEY, Katherine (2003) | kkelsey@1kbw.co.uk | 020 7936 1500 |
| Member of Chambers | HOLMES, Martha (2003) | mholmes@1kbw.co.uk | 020 7936 1500 |
| Member of Chambers | HARRIS, Caroline (2004) | charris@1kbw.co.uk | 020 7936 1500 |
| Member of Chambers | PERRINS, Jennifer (2004) | jperrins@1kbw.co.uk | 020 7936 1500 |
| Member of Chambers | TAHIR, Perican (2004) | Ptahir@1kbw.co.uk | 020 7936 1500 |
| Member of Chambers | NEWMAN, Peter (2005) | PNewman@1kbw.co.uk | 020 7936 1500 |
| Member of Chambers | JARMAIN, Stephen (2005) | sjarmain@1kbw.co.uk | 020 7936 1500 |
| Member of Chambers | WATTS, Andrea (2006) | awatts@1kbw.co.uk | 020 7936 1500 |
| Member of Chambers | OZWELL, Kate (2007) | kozwell@1kbw.co.uk | 020 7936 1500 |
| Member of Chambers | TATTON-BENNETT, Alex (2007) | ATatton-bennett@1kbw.co.uk | 020 7936 1500 |
| Member of Chambers | McHUGH, Kelan (2007) | kmchugh@1kbw.co.uk | 020 7936 1500 |
| Member of Chambers | CHOKOWRY, Katy (2003) | kchokowry@1kbw.co.uk | 020 7936 1500 |
| Member of Chambers | MOYS, Laura (2008) | lmoys@1kbw.co.uk | 020 7936 1500 |
| Member of Chambers | RIDLEY, Samantha (2009) | sridley@1kbw.co.uk | 020 7936 1500 |
| Member of Chambers | HARTLEY, Charlotte (2009) | chartley@1kbw.co.uk | 020 7936 1500 |
| Member of Chambers | CHAPMAN, Juliet (2009) | JChapman@1kbw.co.uk | 020 7936 1500 |
| Member of Chambers | GORDON, George (2010) | ggordon@1kbw.co.uk | 020 7936 1500 |
| Member of Chambers | PALMER, Jennifer (2011) | jpalmer@1kbw.co.uk | 020 7936 1500 |
| Member of Chambers | DANCE, Thomas (2012) | tdance@1kbw.co.uk | 020 7936 1500 |
| Member of Chambers | POMEROY, Helen (2012) | hpomeroy@1kbw.co.uk | 020 7936 1500 |
| Member of Chambers | HARRIS, Frances (2013) | FStratton@1kbw.co.uk | 020 7936 1500 |
| Member of Chambers | BENSON, Millie (2014) | mbenson@1kbw.co.uk | 020 7936 1500 |
| Member of Chambers | CRIMP, Lucia (2015) | lcrimp@1kbw.co.uk | 020 7936 1500 |
| Member of Chambers | SUTCLIFFE, Anna (2015) | asutcliffe@1kbw.co.uk | 020 7936 1500 |
| Member of Chambers | TURNELL, Max (2016) | mturnell@1kbw.co.uk | 020 7936 1500 |
| Member of Chambers | LLOYD_THOMAS, Imogen (2015) | ILloyd-Thomas@1kbw.co.uk | 020 7936 1500 |
| Member of Chambers | HALSALL, Victoria (2017) | VHalsall@1kbw.co.uk | 020 7936 1500 |
| Member of Chambers | WILSON, Emma (2017) | EWilson@1kbw.co.uk | 020 7936 1500 |
| Member of Chambers | TAIT, Elle (2018) | ETait@1kbw.co.uk | 020 7936 1500 |
| Member of Chambers | Barwell O'Connor, Tadhgh (2019) | TBOConnor@1kbw.co.uk | 020 7936 1500 |
| Member of Chambers | James, Leonie (2019) | LJames@1kbw.co.uk | 020 7936 1500 |
Barrister Profiles
| Photo | Name | Position | Profile |
| --- | --- | --- | --- |
| | Nicholas Anderson | Nick has a practice covering all aspects of financial and private law… | View Profile |
| | Richard Anelay | Extensive experience as a silk in large scale matrimonial finance, public and… | View Profile |
| | Tadhgh Barwell O'Connor | Tadhgh's practice encompasses all areas of family law and he has experience appearing… | View Profile |
| | Andrew Baughan | A specialist in criminal litigation. He is described as an "adept and… | View Profile |
| | Millie Benson | | View Profile |
| | Caroline Budden | Caroline's practice includes public and private law aspects of the Children Act,… | View Profile |
| | Richard Castle | Richard is a leading practitioner in matrimonial finance cases, including cases with… | View Profile |
| | Alexander Chandler | Alexander is a leading junior in matrimonial finance, specialising in high net… | View Profile |
| | Juliet Chapman | Juliet's financial remedy practice includes both big and small money cases. She… | View Profile |
| | Katy Chokowry | Over the last five years, Katy has appeared in a significant number… | View Profile |
| | Lucia Crimp | | View Profile |
| | Graham Crosthwaite | Graham deals with a broad spectrum of children cases, and has particular… | View Profile |
| | Markanza Cudby | Specialises in all areas of children's work, both public and private law.… | View Profile |
| | Thomas Dance | Tom's financial relief practice encompasses matrimonial finance, Schedule 1 applications, cohabitation claims… | View Profile |
| | Deborah Eaton | A pre-eminent authority in children law for many years, she frequently handles… | View Profile |
| | Frank Feehan | Frank has expertise in all areas of family law and is unusual… | View Profile |
| | Marcus Fletcher | Marcus has a particular interest in public law – care work –… | View Profile |
| | Nicola Fox | Nicola maintains a high calibre practice in private children law and financial… | View Profile |
| | George Gordon | Specialises in matrimonial finance and co-habitation disputes. He is also instructed in… | View Profile |
| | Victoria Green | Victoria has been a specialist family practitioner for many years, having previously… | View Profile |
| | Victoria Halsall | Victoria's practice encompasses all areas of family law, from first to final… | View Profile |
| | Cherry Harding | Barrister specialising in all aspects of the law relating to children and… | View Profile |
| | Caroline Harris | Crime: both prosecuting and defending at all levels; reported case R v… | View Profile |
| | Richard Harrison | A specialist family lawyer with particular expertise in financial remedy applications and… | View Profile |
| | Charlotte Hartley | Reported cases Akhmedova v Akhmedov [2020] EWHC 1526 (Fam) – enforcement proceedings in… | View Profile |
| | Martha Holmes | An experienced child law specialist, covering both public and private law. She… | View Profile |
| | Charles Howard | Barrister specialising in dealing with high net-worth financial disputes, both following divorce… | View Profile |
| | Leonie James | Leonie accepts instructions in all areas of family law. She joined chambers… | View Profile |
| | Stephen Jarmain | Stephen practice focuses on high value money cases and complex private law… | View Profile |
| | Katherine Kelsey | Advises and acts in all areas of matrimonial finance. She has experience… | View Profile |
| | Anthony Kirk | Barrister and mediator specialising in family law with a particular emphasis on… | View Profile |
| | Caroline Lister | Family law practitioner who specialises in both high net worth and complex… | View Profile |
| | Imogen Lloyd-Thomas | Imogen specialises in all areas of family law and has experience appearing… | View Profile |
| | Philip J Marshall | Consistently ranked as a leading practitioner (silk) in the field of matrimonial… | View Profile |
| | Christopher McCourt | Barrister specialising in all aspects of financial remedy proceedings and disputes between… | View Profile |
| | Anna McKenna | Anna is a QC specialising in private and public law children cases.… | View Profile |
| | Kelan Mchugh | Barrister specialising in matrimonial finance, private law children and child abduction. He… | View Profile |
| | Laura Moys | Laura has a maintained a purposely versatile practice dealing with complex financial… | View Profile |
| | Deepak Nagpal | Deepak is one of the leading matrimonial finance juniors in the country.… | View Profile |
| | Peter Newman | Praised by the legal directories as a 'go-to' barrister for matrimonial finance work. He… | View Profile |
| | Clive Newton | Specialises in all aspects of family law and education law. In public… | View Profile |
| | Harry Oliver | Harry took silk in 2020 having been the leading finance junior for… | View Profile |
| | Kate Elizabeth Ozwell | A highly regarded specialist family law barrister. She is a popular junior… | View Profile |
| | Jennifer Palmer | Barrister | View Profile |
| | Jennifer Perrins | Barrister practising in all areas of family law. Jennifer Perrins specialises in… | View Profile |
| | Mr Christopher Pocock | Queen's Counsel specialising in divorce and matrimonial finance in disputes between high… | View Profile |
| | Helen Pomeroy | Helen is a specialist family practitioner who maintains a deliberate balance in… | View Profile |
| | Samantha Ridley | Samantha has an expertise in matrimonial finance and private law children work,… | View Profile |
| | James Roberts | James is a silk who has been ranked for many years in… | View Profile |
| | Pamela Scriven | Barrister specialising in all areas of children's law, both public and private.… | View Profile |
| | Elizabeth Selman | Elizabeth handles the full breadth of financial and private law children issues… | View Profile |
| | Frances Stratton | Frances' practice encompasses all areas of private family law. She enjoys researching… | View Profile |
| | Anna Sutcliffe | Anna practices in all areas of family law and has experience appearing… | View Profile |
| | Perican Tahir | A specialist family law barrister with particular expertise in matrimonial finance, disputes… | View Profile |
| | Elle Tait | Specialises in all areas of family law. | View Profile |
| | Alex Tatton-bennett | Barrister specialising in matrimonial finance and divorce, and related enforcement proceedings. He… | View Profile |
| | Max Turnell | | View Profile |
| | James Turner | James Turner QC has a wide and varied practice that encompasses all… | View Profile |
| | Andrea Watts | Family specialist with a broad children practice covering care proceedings, adoption, private… | View Profile |
| | Emma Wilson | Specialises in all areas of family law and has experience appearing at… | View Profile |
Staff Figures
Jo Pickersgill : Consultant CEO Chris Gittins : Senior Clerk Mark Betts : Deputy Senior Clerk Nicola Cade : Senior Practice Manager Tim Madden : Senior Practice Manager Chris Young : Practice Manager Lewis Hicks : Practice Manager Will Inkin : Practice Assistant Callum Gordon : Junior Clerk
Languages
Hindi French Spanish Greek Turkish Swedish