Set Profile > Falcon Chambers > London, England
Falcon Chambers
Offices

Chambers of Guy Fetherstonhaugh QC and Stephen Jourdan QC
Falcon Chambers
FALCON COURT
LONDON
EC4Y 1AA
England
Falcon Chambers > The Legal 500
Rankings
Hailed as 'the leading set for agricultural litigation', Falcon Chambers runs a notably broad caseload which includes land ownership, partnership disputes, proprietary estoppel, boundary issues and restrictive covenants. Caroline Shea QC and Catherine Taskis were recently involved in the Court of Appeal case of Kingsley v Kingsley; a farming partnership dispute which arose following the death of one partner and gained significance due to its clarification of the compatibility between TOLATA and Article 1 of the Human Rights Convention. Elsewhere, Stephen Jourdan QC successfully acted for the defendants in the High Court case of Windsor-Clive v Rees. The matter arose in connection with a proposed development and subsequent injunction sought by neighbouring farm owners. Members are also well-versed when it comes to development, shooting, hunting, mine and mineral rights.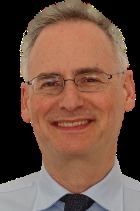 Ranked: Tier 1
Caroline Shea QC
-
Falcon Chambers
'
Caroline finds the angles and strategies in a case that other counsel miss. She doesn't get lost in the detail, her thoroughness focuses the detail to the clients' advantage. She has excellent rapport with clients who feel comfortable and confident in discussing the case fully with her. She is a forceful and effective advocate. The complete barrister!
'
Ranked: Tier 1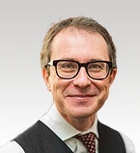 Ranked: Tier 2
Hailed as 'the strongest set for property litigation', Falcon Chambers is home to 'unparalleled strength and depth'. Its members are active on all property litigation fronts with distinguished expertise in compulsory purchases, easements, restrictive covenants, mines and minerals, enfranchisement, Land Registry issues and telecoms matters. Guy Fetherstonhaugh QC recently appeared in the high-profile case of Fearn v Trustees of the Tate Gallery, a Court of Appeal matter where neighbouring flat owners sought an injunction on the grounds that a viewing platform at the Tate Modern overlooked their property. Elsewhere, Emily Windsor and Stephen Jourdan QC acted on Trustees of the Alexander Devine Children's Cancer Trust v Millgate; the matter is currently on appeal to the Supreme Court and is being closely monitored due to its consideration of whether a restrictive covenant can be retrospectively modified on the grounds of public interest. Further strengthening the set at the top end, both Gary Cowen and Adam Rosenthal took silk in 2020.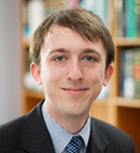 Toby Boncey
-
Falcon Chambers
'
Toby is very focussed on detail. He really knows the law inside out and you have complete confidence in his advice. He is a gentle and steady advocate, not brash or loud, comes across confidently in the court room. He is very good with clients.
'
Ranked: Tier 1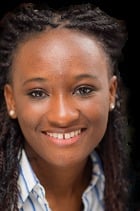 Ranked: Tier 1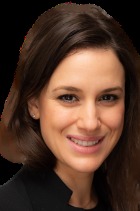 Ranked: Tier 5
In recent news for specialist property set Falcon Chambers, Martin Dray was appointed a Deputy Master of the Chancery Division; Janet Bignell QC appointed as a Deputy High Court Judge; Gary Cowen QC and Adam Rosenthal QC took silk in March 2020.
Testimonials
Clerks:
John Stannard and Joanne Meah deserve a special mention for their client focused approach.
Clerks work to find a solution, especially when timescales are tight. John Davitt in particular is very good to work with.
Excellent. John Stannard is a joy to work with and his team are exceptionally responsive, friendly and helpful.
I very much rate the clerks at Falcon Chambers, in particular Joanne Meah. She is responsive, helpful and always tries to help match the right barrister to the right case for the right fee (which she invariably does).
Joanne Meah is a first rate clerk. She goes out of her way to assist, she is responsive and client friendly.
John Stannard is a very helpful and efficient senior clerk. Top billing goes to Edith Robertson the Chambers director. Joanne Meah has been a first class addition to the team.
First class clerks room. Also special mention to Billie and the reception team who are always polite, charming and helpful.
John Stannard is an excellent Senior Clerk – responsive to deadlines and sensitive to client issues. Joanne Meah is also very well regarded. The other members of staff within chambers are also very helpful and user-friendly: Billie-Jean Marcelle is an ever-polite receptionist and takes care of clients; Karen Richards is an understanding fees clerk who is keen to work with us to resolve any issues and Candi Percival has worked tirelessly throughout the lockdown period to ensure that Chambers keeps up its marketing efforts despite the impact of COVID-19.
The clerks are extremely proactive (Sam Kennett and Joanne Meah deserve special mention). They stand head and shoulders above other clerking teams and cannot be more helpful.
The clerks are friendly, approachable and nothing is too much trouble for them.
Set:
A very professional and able set.
Falcon Chambers are clearly the leaders in their field. All counsel I have worked with are at the top of the game and that is reflected across the chambers.
Falcon chambers are undoubtedly in the first rank for property litigation. Members of chambers are all of the highest calibre.
Falcon Chambers is an excellent place to go to if you have property issues – they are all very polite and extremely talented, including the clerks.
Falcon Chambers is one of the pre-eminent sets for property related disputes fielding a number of barristers at different levels of PQE.
Falcon is still the best set for property law. Their availability is very good and the clerks are very helpful. They provide very good training.
In terms of technical expertise they are very advanced.
Falcon is the pre-eminent set for real property disputes, standing head and shoulders above the others.
I regard Falcon Chambers as my go-to set for all property-related matters.
I would assess that Falcon Chambers remain the leading property set. The recent series of Zoom webinars have been excellent.
The set is extremely strong and surprisingly reasonably priced compared to other property litigation sets. Its reputation remains second to none.
Falcon Chambers >
Set Profile
Chambers specialises in litigation and advice on all aspects of the law of property and matters relating to it. Falcon Chambers is regarded as one of the leading sets for property litigation and commercial property, as well as landlord and tenant and agricultural law.
The set: Members of chambers work principally in the litigation of the many aspects of real property and property-related law, and also in advisory and drafting work in the same fields. All kinds of property are dealt with: commercial, residential, agricultural, leisure, marine, retail and other more specialised areas.
Members aim to give the same degree of commitment to clients irrespective of their identity, size or financial power. Members of chambers strive to give down-to-earth, straightforward and commercially astute legal advice to clients.
A number of members are authors or editors of leading textbooks in their specialist fields, including Woodfall on Landlord and Tenant, Megarry on the Rent Acts, Muir Watt and Moss on Agricultural Holdings, Megarry & Wade Law of Real Property, Gale on Easements, Fisher and Lightwood Law of Mortgage, The Electronic Communications Code and Property Law, Hague on Leasehold Enfranchisement, Registered Land and Commonhold.
Chambers organises the Blundell Lectures every year. All members belong to the Chancery Bar Association, the Property Bar Association and the London Common Law and Commercial Bar Association. Joanne Moss is a past chairman of the Agricultural Law Association.  Emily Windsor is a past chair of the Young Bar and a past member of the Bar Standards Board.
Types of work undertaken: All members are expert in landlord and tenant law, including commercial property, rent review, residential landlord and tenant, and agricultural holdings, tenancies and production controls.
They also provide expertise in the more general areas of property law, including easements, restrictive covenants, mortgages, conveyancing, co-ownership and trusts of land, options, rights of pre-emption, the Telecommunications Code, mining and mineral rights.
Members are frequently instructed in cases where property rights and principles of insolvency law meet, and where claims for negligence arise against solicitors and surveyors. Some members specialise in the fields of town and country planning, compulsory purchase, EU competition law, and building and engineering disputes.
Chambers is frequently involved in advisory and litigious work in other jurisdictions, particularly in other common law countries in the Commonwealth.
Members of chambers appear in appeals to the Privy Council and have appeared or advised in relation to disputes in Belize, Bermuda, the British Virgin Islands, Brunei, the Cayman Islands, the Channel Islands, Cyprus, Gibraltar, Hong Kong, Jamaica, Jordan, Malaysia (including Sabah and Sarawak), Mauritius, Northern Ireland, the Seychelles, Singapore, Scotland and Ukraine.
Even in member's specialist fields, a good deal of their work is concerned with contract law and statutory interpretation. Their activities in commercial property matters have given them considerable expertise in arbitration law and practice, and in work involving valuers and the principles of valuation. Chambers has strong links with the Royal Institution of Chartered Surveyors and the Chartered Institute of Arbitrators.
Though litigation is the core of member's work, they have always carried out a substantial volume of advisory work. Some of this work is connected with actual or prospective litigation, but much is purely advisory.
Chambers accepts work through the Bar Council's Licensed Access scheme in appropriate cases. Members also accept appointments as arbitrators, legal assessors or experts.
Main Contacts
| Department | Name | Email | Telephone |
| --- | --- | --- | --- |
| Chambers director | Edith A Robertson | | |
| Senior clerk | Johnathan Stannard | | |
| Joint Head of Chambers | FETHERSTONHAUGH QC, Guy (1983) | | |
| Joint Head of Chambers | JOURDAN QC, Stephen (1989) | | |
| Members of Chambers | WOOD CBE QC, Derek (1964) | | |
| Members of Chambers | GAUNT QC, Jonathan (1972) | | |
| Members of Chambers | REYNOLDS QC, Kirk (1974) | | |
| Members of Chambers | KARAS QC, Jonathan (1986) | | |
| Members of Chambers | SMALL QC, Jonathan (1990) | | |
| Members of Chambers | BIGNELL QC, Janet (1992) | | |
| Members of Chambers | SHEA QC, Caroline (1994) | | |
| Members of Chambers | SEFTON QC, Mark (1996) | | |
| Members of Chambers | TOZER QC, Stephanie (1996) | | |
| Members of Chambers | COWEN QC, Gary (1990) | | |
| Members of Chambers | ROSENTHAL, QC Adam (1999) | | |
| Members of Chambers | RADEVSKY, Anthony (1978) | | |
| Members of Chambers | CLARK, Wayne (1982) | | |
| Members of Chambers | DENYER-GREEN, Barry (1972) | | |
| Members of Chambers | LETMAN, Paul (1987) | | |
| Members of Chambers | DRAY, Martin (1992) | | |
| Members of Chambers | TANNEY, Anthony (1994) | | |
| Members of Chambers | TASKIS, Catherine (1995) | | |
| Members of Chambers | WINDSOR, Emily (1995) | | |
| Members of Chambers | PETERS, Edward (1998) | | |
| Members of Chambers | FITZGERALD, Elizabeth (2001) | | |
| Members of Chambers | HEALEY, Greville (2002) | | |
| Members of Chambers | DUCKWORTH, Nathaniel (2002) | | |
| Members of Chambers | RADLEY-GARDNER, Oliver (2003) | | |
| Members of Chambers | COX, Tamsin (2005) | | |
| Members of Chambers | SISSONS, Philip (2005) | | |
| Members of Chambers | OLLECH, Joseph (2006) | | |
| Members of Chambers | CHORFI, Camilla (2008) | | |
| Members of Chambers | CRAMPIN, Cecily (2008) | | |
| Members of Chambers | SUTHERLAND, Jamie (2010) | | |
| Members of Chambers | LEES, Kester (2010) | | |
| Members of Chambers | FAIRLEY, Ciara (2011) | | |
| Members of Chambers | BONCEY, Toby (2013) | | |
| Members of Chambers | HEMANS, Tricia (2013) | | |
| Members of Chambers | PETRENKO, Julia (2013) | | |
| Members of Chambers | TIPLER, James (2013) | | |
| Members of Chambers | GALTREY, Mark (2015) | | |
| Members of Chambers | BENNISON, Gavin (2015) | | |
| Members of Chambers | DODDS, Imogen (2017) | | |
| Members of Chambers | ROTHWELL, Thomas (2017) | | |
| Members of Chambers | SCHOFIELD, Fern (2018) | | |
| Members of Chambers | RANSON, Michael (2019) | | |
| Members of Chambers | SHAH, Kavish (2019) | | |
Barrister Profiles
| Photo | Name | Position | Profile |
| --- | --- | --- | --- |
| | Gavin Bennison | Gavin Bennison practises in all areas of residential, agricultural and commercial landlord… | View Profile |
| | Janet Bignell | Barrister specialising in property litigation, real property, landlord and tenant, commercial property. | View Profile |
| | Toby Boncey | Toby is a barrister specialising in all areas of property law, including… | View Profile |
| | Camilla Chorfi | All aspects of real property and landlord and tenant-related advice, litigation and… | View Profile |
| | Wayne Clark | Barrister specialising in business tenancies and electronic communications law. | View Profile |
| | Gary Cowen | Barrister specialising in property litigation, including commercial property and residential landlord and… | View Profile |
| | Tamsin Cox | Commercial and residential landlord and tenant; real property and related areas including… | View Profile |
| | Cecily Crampin | Cecily has a broad property practice covering all aspects of real property… | View Profile |
| | Barry Denyer-Green | Barrister specialising in landlord and tenant; easements and restrictive covenants, compulsory purchase… | View Profile |
| | Imogen Dodds | Imogen's practice covers all areas of real property and landlord and tenant… | View Profile |
| | Martin Dray | Barrister specialising in all aspects of real property law including landlord and… | View Profile |
| | Nathaniel Duckworth | All aspects of real property, landlord and tenant related litigation, advice and… | View Profile |
| | Dr Ciara Fairley | Barrister specialises in all aspects of commercial and residential landlord and tenant… | View Profile |
| | Guy Fetherstonhaugh | Barrister specialising in landlord and tenant and all aspects of real property… | View Profile |
| | Elizabeth Fitzgerald | Barrister specialising in commercial property litigation and disputes relating to development land,… | View Profile |
| | Mark Galtrey | | View Profile |
| | Jonathan Gaunt | Barrister specialising in commercial and residential property; landlord and tenant; easements; mines… | View Profile |
| | Greville Healey | Real property and landlord and tenant law. | View Profile |
| | Tricia Hemans | Tricia Hemans specialises in all areas of property law, including all aspects… | View Profile |
| | Stephen Jourdan | All aspects of property and agricultural litigation, including insolvency, telecoms professional negligence… | View Profile |
| | Jonathan Karas | Barrister specialising in all aspects of land law and use (including planning,… | View Profile |
| | Kester Lees | All aspects of landlord and tenant, real property and property-related insolvency. Kester… | View Profile |
| | Paul Letman | Paul's practice is entirely property based, with four main specialisms: (1) leasehold… | View Profile |
| | Joanne Moss | Real property litigation generally and in particular the law relating to agriculture/agricultural… | View Profile |
| | Joseph Ollech | All matters relating to real estate, litigation and advisory: commercial, residential, agricultural,… | View Profile |
| | Edward Peters | Property litigation specialist experienced in all aspects of real property and landlord… | View Profile |
| | Julia Petrenko | All areas of Landlord and Tenant Law, Commercial, Residential and Agricultural Law. | View Profile |
| | Anthony Radevsky | Barrister specialising in commercial and residential property, particularly landlord and tenant and… | View Profile |
| | Oliver Radley-Gardner | Barrister specialising in all aspects of real estate litigation. Recommended in legal… | View Profile |
| | Michael Ranson | Michael accepts instructions across a broad range of contentious and non-contentious real… | View Profile |
| | Kirk Reynolds | Barrister specialising in landlord and tenant and real property, including associated arbitration… | View Profile |
| | Adam Rosenthal | Barrister specialising in all aspects of property-related litigation, including landlord and tenant… | View Profile |
| | Thomas Rothwell | Barrister specialising in all aspects of residential, commercial and agricultural landlord and… | View Profile |
| | Fern Schofield | Fern Schofield (née Horsfield-Schonhut) joined Chambers in October 2019 following the successful… | View Profile |
| | Mark Sefton | Barrister specialising in all aspects of commercial and residential landlord and tenant… | View Profile |
| | Kavish Shah | Kavish Shah joined Chambers in January 2021 after successfully completing pupillage. Kavish… | View Profile |
| | Caroline Shea | Barrister specialising in Property Litigation, Landlord & Tenant, Agricultural Law and Rural… | View Profile |
| | Philip Sissons | All areas of landlord and tenant, and real property. | View Profile |
| | Jonathan Small | Barrister specialising in property litigation; cases include: PGF v Royal Sun Alliance… | View Profile |
| | Jamie Sutherland | Barrister specialising in all aspects of commercial, residential and agricultural landlord and… | View Profile |
| | Anthony Tanney | Barrister specialising in all aspects of commercial and residential property, particularly landlord… | View Profile |
| | Catherine Taskis | Barrister specialising in all apsects of real property law including landlord and… | View Profile |
| | James Tipler | Barrister (2013 Call) | View Profile |
| | Stephanie Tozer | Property litigation – most types of real property, landlord and tenant disputes… | View Profile |
| | Emily Windsor | Barrister specialising in all aspects of real property law including commercial property,… | View Profile |
| | Derek Wood CBE | Barrister specialising in all aspects of commercial and residential property law, especially… | View Profile |