DLA Piper > Singapore, Singapore > Firm Profile
DLA Piper
Offices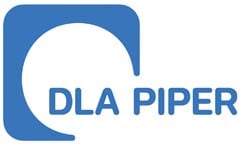 DLA Piper
80 RAFFLES PLACE #48-01
SINGAPORE 048624
Singapore
DLA Piper > The Legal 500
Rankings
One of the first ports of call for bet-the-company investigations in Asia Pacific,
DLA Piper
garners praise from clients for its '
knowledge of compliance, sanctions, and antitrust laws in the region
'. The team fields first-class expertise in the full array of contentious regulatory and investigative processes, be it fraud, corruption, money laundering or trade issues, and particularly excels in crisis and media management, including internal compliance and employment law matters. The arrival of 
Hogan Lovells Lee & Lee
's former practice head
Maurice Burke
, a leading dispute practitioner in this field, further reinforced the team's capabilities in the investigations and white-collar crime space. Regulatory litigator
Nathan Bush
 is the other key point of contact in the team; despite primarily focusing on antitrust law and competition, he has a wealth of experience in anti-corruption mandates, most notably matters involving China and the US Foreign Corrupt Practices Act (FCPA).
DLA Piper
's Singapore office has demonstrated high levels of commitment to the insurance sector with lead partner
John Goulios
having over three decades of experience and acting as co-chair of the firm's global insurance practice. Along with having extensive experience in a range of insurance disputes, he is further noted for catastrophic losses, insurance regulatory matters and more recently for insurance-linked securities. He and colleagues in Australia have worked on a series of business interruption cases linked to the Covid-19 pandemic. The Singapore team represents a large number of major global and Asian insurers.
Andrew Robinson
impresses at senior associate level.
DLA Piper
is the first port of call for clients in the oil and gas, petrochemical, manufacturing and technology sectors seeking advice on high-value, cross-border capital markets deals taking place across Southeast Asia and beyond. The practice, which has recently experienced some growth at the associate level and brings together US-qualified individuals, has developed a niche in high-yield bond offerings, where it acts for underwriters and issuers. It also stands out for its regulatory knowledge of cryptocurrencies, initial coin offerings and digital securities. The team is under the joint leadership of two practitioners:
Joe Bauerschmidt
, who has been particularly active in SPAC transactions from Asia, and is singled out for his high yield background; and English and New York-qualified capital markets specialist
Philip Lee
, who is regarded for his experience in transactions with a nexus to Indonesia and India.
DLA Piper
 is home to one of the most active corporate transaction practices globally; its team in Singapore is acclaimed for its work on M&A, joint ventures and private equity deals and is naturally a go-to for deals with a multijurisdictional or corporate finance element. US-qualified duo
Joe Bauerschmidt
and
David Kuo
co-lead the practice alongside
Katherine Chew
, an expert in post-acquisition integration, W&I insurance and pre-acquisition/closing affairs; their team directs a large degree of its attention to the FinTech, technology, start-up and venture capital sectors.
The finance, projects and restructuring team at
DLA Piper
is well-versed in advising on cross-border and large-scale projects. The work done by the team includes mandates in Bangladesh, Australia, Indonesia, Cambodia, Vietnam and Myanmar, across the full range of energy projects from project development to acquisitions. Practice head
Vincent Seah
acts for sponsors, developers, lenders and government authorities.
Zack Lin
focuses on energy, infrastructure and project finance.
DLA Piper
 houses a banking and finance team in Singapore, made up of lawyers who '
are approachable, knowledgeable and prompt in responses
'. The group is well versed in leveraged buyouts and acquisition financing around the Asia Pacific region, and has additional expertise in special situations and refinancing matters on behalf of lenders and borrowers.
Timothy Tan
 leads work related to Singapore, Indonesia and Thailand, and is skilled at acting for regional banks, investment funds and corporations.
Commended for its '
wealth of knowledge and experience
', the Indonesia team at
DLA Piper
advises domestic and international clients on capital markets transactions, M&As, energy and infrastructure projects, banking and finance matters, as well as disputes and competition law issues. Managing partner
Joe Bauerschmidt
co-leads the practice and has considerable experience advising on M&A and capital markets transactions in Indonesia, across the technology, financial services and energy sectors. Bauerschmidt is supported by
Timothy Tan
, who handles high-value acquisition financings and leveraged buyouts, as well as special situations financings, and corporate finance expert
Philip Lee
, who is English and New York qualified. 
Vincent Seah
is praised for his '
stellar experience
' in the development and financing of power projects, and
Maurice Burke
 heads the investigations practice.
DLA Piper
's focus on Malaysia principally comes from its Hong Kong, Singapore and Bangkok offices. It has an impressive record in representing Malaysian businesses and multinationals with assets and interests in the jurisdiction, with additional expertise in Malaysia-related M&A, employment matters, finance and projects, and IP work, among others.
Heng Loong Cheong
 leads the Malaysia team, with
Edward Chatterton
impressing on IP matters. Singapore-based partner
Katherine Chew
is active in corporate transactions and employment engagements in Malaysia. All named partners are based in Hong Kong unless stated otherwise.
DLA Piper
's versatile foreign desk practice is spread across the firm's offices in Singapore and Bangkok, with Singapore-based
Vincent Seah
at the helm. Seah acts for domestic and international sponsors, investors and energy companies on solar and gas projects in Myanmar, while Bangkok-based
Samata Masagee
advises on cross-border energy projects, in addition to telecoms and retail foreign inward investments. The Bangkok office is also home to 
Waranon Vanichprapa
, who handles banking and finance mandates.
Samata Masagee
 leads the team at 
DLA Piper
and focuses on public and private M&As, often involving a cross-border element. Noted for its capability in handling disposals, joint ventures and corporate restructuring, the practice has seen a growth in the number of deals arising out of the energy sector. Masagee is supported by senior associate
Parama Saovabha
, and associates
Kanokkorn Viriyasutum
,
Krittiya Wuddhihiranpreeda
 and
Nutnaree Watthanorom
.
DLA Piper
 has offices in Japan, Thailand and Singapore and its lawyers offer expertise in corporate and M&A matters, projects and energy mandates, as well as disputes in Vietnam. Tokyo-based partner
Lance Miller
leads the firm's Vietnam-focused practice and has assisted clients with their investment and expansion into Vietnam, in addition to supporting companies on outbound investments.
Waranon Vanichprapa
in Bangkok is notable in the banking and finance arena, and
Samata Masagee
, also based in Bangkok, is a key name to note in the corporate space, especially regarding both public and private M&A. Singapore-based
David Kuo
 is a US and Hong Kong qualified lawyer handling corporate financing transactions, and Singapore-based
Maurice Burke
heads the investigations practice since joining the firm from
Hogan Lovells Lee & Lee
in April 2021.
DLA Piper
 has a dedicated regulatory and investigations team, focusing primarily on compliance reviews, regulatory advice, and internal and regulatory investigations for both international and China-based MNCs. Due to the firm's wide global network, it also has a strong focus on cross-border mandates. Whilst it has a busy practice handling traditional white-collar crime, internal fraud, anti-bribery, and anti-corruption investigations, it also has a growing practice in relation to cybercrime-related reviews and investigations in recent years. The team is co-led by
Sammy Fang
and
Nathan Bush
 from Hong Kong and Singapore, respectively. Also notable is
Christine Liu
 whose practice focuses on corporate investigations and compliance.
DLA Piper
advises local and international banks, investment funds, issuers, borrowers and corporate investors on a broad range of matters, including M&A transactions, in addition to the financing and refinancing of energy projects.
Waranon Vanichprapa
leads the team and focuses on bank lending transactions, acquisition and project finance mandates, as well as cross-border deals, in the energy sector. The practice also relies on the expertise of
Samata Masagee
, who is instructed by Thai energy companies on M&As.
DLA Piper >
Firm Profile
Global co-chairs: Frank W. Ryan and Jon Hayes
Co-chief executive officers: Simon Levine and Frank W. Ryan
Languages: The firm speaks over 60 languages
Offices: Lawyers located in more than 60 countries throughout the Americas, Europe, the Middle East, Africa and Asia Pacific.
Please see https://www.dlapiper.com for further information about the firm.
Diversity
DLA Piper has a leading pro bono practice, providing over 200,000 hours' worth of legal support annually to charities, NGOs, governments in least developed countries and vulnerable individuals around the world. We are one of the largest providers of pro bono legal services globally. Our thriving practice provides support for aforementioned organisations on a wide range of areas that are critical to their missions. This includes research, legal advice and strategic counsel. The global team works collaboratively to ensure a global impact on our key strategic focus areas including: forcible displacement, statelessness, gender-based violence, climate justice, and good governance.
In the Asia Pacific region, we deliver cutting edge pro bono programs. This includes our Know Your Rights Program, focused on fostering legal empowerment for migrants and refugees, and delivering practical legal skills programs to students in developing Pacific Island Nations. We also advise on gender based violence through our partnership with the RainLily Clinic (Hong Kong) and the Refugee Legal Family Violence Clinic (Australia).
Our Pro Bono program is led by a dedicated team of pro bono lawyers who sit within the international Responsible Business Team. As a team we are committed to looking for opportunities to use our strength as a leading global law firm to make a positive contribution to the world around us. We are focused on being a truly sustainable business, makes a positive social and environmental impact. This commitment exists at every level within the firm and is part of our culture.
Our Responsible Business team works internationally on a vast array of ESG topics, aligning to the firm's ESG strategic priorities. This includes advising on key environmental and conservation matters, working on projects relating to illegal wildlife trafficking, climate and conservation. We also work to promote and invest in projects that advance sustainable development and the rule of law in developing nations.
DLA Piper's pro bono work forms part of the firm's wider Sustainability & ESG Strategy, focused on understanding, measuring and managing the firm's impact in four key areas – our people, clients and suppliers, environment, and society. These focus areas are identified through a formal materiality assessment. We also report on our progress annually via our Sustainability Report. Our ambitions and actions align with globally accepted standards and frameworks (e.g. the UN Global Compact, Business Ambition for 1.5, Science Based Targets initiative, Mindful Business Charter, and others).
We are firmly committed to diversity and inclusion. For us, diversity isn't just about visible differences, it's the unique blend of talents, skills, experiences and perspectives that makes each of us an individual and we know it's crucial to have a culture and environment where those differences are genuinely valued. In 2021, we launched our global diversity and inclusions goals, including ensuring that at least 30% of our partnership is made up of women by 2025 (and 40% by 2030). Our employee networks play a crucial part in helping us learn, reflect and share our experiences in diversity and inclusion.