DLA Piper Ireland LLP > Dublin, Ireland > Firm Profile
DLA Piper Ireland LLP
Offices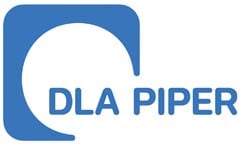 DLA Piper Ireland LLP
THE GREENWAY, BLOCK C, ARDILAUN COURT
112 - 114 ST STEPHEN'S GREEN
Ireland
DLA Piper Ireland LLP > The Legal 500
Rankings
DLA Piper
formed its data protection team in 2019 with the hiring of
John Magee
from
William Fry
, and has gone on to develop a practice advising prominent clients across both contentious and non-contentious matters in this space. The team provides ongoing advice to clients from the technology, healthcare and financial services sectors on compliance with data protection regulations, including responding to the decision in the Schrems II case. It also advises clients who have experienced data breaches, as well as those facing investigations by the Data Protection Commission.
Other key lawyers:
Eilis McDonald; Conor McEneaney
Testimonials
'Our decision to partner with DLA Piper was based on their deep expertise and global presence where they are playing an active role in defining the new standards around AI. They provided thought leadership to us throughout our establishment of our own commitments, policies and contracts in this area and have truly acted as a trusted adviser to our company on every level. I would highlight their flexibility and engagement style which makes a complex and fraught area digestible and most importantly implementable on a legal and operational level. DLA's combination of expertise, flexibility in billing and structure, and diversity in team and perspective made them a perfect fit and we highly recommend them as a great partner to have by your side on your own journey in this challenging and ever-evolving area.'
'The team at DLA Piper are excellent and offer an all-in-one privacy and data protection service. DLA are able to offer sector-leading legal advice and then the technology solutions and tools to implement the advice operationally. I find the team innovative in how they approach data protection and also practical. DLA also provide me with the opportunity to receive advice for multiple jurisdictions all under one practice group and the excellent standard is across the board in all of their partners and associates I have worked with. DLA are moving with the times of what clients want in regard to dynamic and forward-thinking legal advice and solutions.'
'DLA Piper are extremely useful from the perspective of having a global network of lawyers who can provide multi-jurisdictional advice. In addition, the local data protection team add a layer of knowledge of the market and the regulatory environment in Ireland, as well as industry best practice for data protection.'
'In the first instance, the international footprint that the firm has means that collaboration on a legal matter involving a number of jurisdictions is something that can be readily facilitated, and this is certainly a strength given the global nature of many clients' services. Secondly, the firm has an innovative approach in the privacy sector with an emphasis on the use of legal tools and methodologies which are of interest to clients such as ourselves.'
'John Magee and Eilis McDonald are not only subject matter experts in their area but are also solution orientated and practical in their approach. John provides detailed, specific and practical advice on every area. They are incredibly adaptable to my needs as a client and build solutions and provide advice based on my organisation's needs.'
'John Magee and Conor McEneaney went above and beyond any other engagement of this nature that I've had with another firm. They understood and clearly outlined risks while being cognisant of the commercial realities of the engagement. They both have wonderful knowledge of their specialist subjects but were able to distill the information and produce clear advice that more than exceeded expectations.'
'John Magee has provided excellent strategic and technical advice. He is responsive and supportive. He has provided a considered legal engagement structure – both financially and in terms of the level of support provided. Conor McEneaney is a strong technical lawyer with considerable experience in the negotiation of commercial contracts.'
'John Magee's expertise in data protection and the quality of his work is key, of course, but aside from that his responsiveness is a quality that I would like to highlight.'
Key clients
Allied Irish Banks plc
SurveyMonkey
Dropbox
Eurofins
Stripe
Applegreen plc
Payoneer Europe
Vodafone Ireland
United Airlines, Inc.
Coca Cola
Work highlights
Advising Allied Irish Banks on the creation and subsequent implementation of its compliance and remediation strategy following the landmark ruling in Schrems II on non-EEA transfers of personal data.
Acting as primary data protection counsel for the EMEA region for SurveyMonkey.
Providing strategic advice to Dropbox on its response to the landmark ruling in Schrems II.
DLA Piper
opened its office in Dublin in May 2019, and established its IT practice with the hiring of
Mark Rasdale
and
John Magee
, from
A&L Goodbody LLP
 and
William Fry
, respectively, in the same year. The team is particularly focused on the financial services sector, where it advises major Irish banks on software licensing deals and the outsourcing of core business processes. In addition, the practice provides advice on product launches, regulations and contract drafting, with an emphasis on clients in the fintech and life sciences sectors.
Other key lawyers:
Conor McEneaney; Cezary Bicki
Testimonials
'I have found a key strength of the practice to be that they offer a local presence with international depth. The nature of the projects we have worked together on is that they require availability and responsiveness, and the service offered by Mark Rasdale, Conor McEneaney and the team makes it seem as though we are dealing with a dedicated, boutique local law firm, while their sectoral approach enables ease of access to current best practice advice, insights and precendents from their global practice which are relevant to our business. This global reach has also afforded us access to experts and tools from DLA Piper's global practice that we have leveraged for advice and process efficiency.'
'Very strong team in specialist areas such as IT outsourcing and managed service. Partners and lawyers with extensive relevant experience which gets straight to the key issues. Access to firm-wide expertise with respect to current trends in IT outsourcing is a big plus and has allowed us to identify opportunities to focus on key aspects of negotiations and target a beneficial outcome based on insights the DLA team has provided on similar deals in other jurisdictions. Very good toolkit for establishing key positions for us – using DLA's Ascendant tool significantly reduced the time it took to establish key commercial positions during our request for proposal process and allowed us to easily compare like-for-like positions from all RFP respondents.'
'The team has a wide array of specialist knowledge areas. The team were also able to future-proof my business for potential risks, which again added huge value to the company assets. The recommendations of the team can be directly correlated with a large positive value shift in my business' valuation.'
'We found Conor McEneaney to be exceptional to work with. Conor was extremely professional in every interaction. His availability to explain the legal concepts and to suggest commercial solutions for every challenge is what made him stand out to us. He also showed extreme levels of commitment to get the job completed to timelines.'
'Mark Rasdale brings a unique combination of technical excellence and operational understanding.'
'John Magee is the reason we selected DLA as our trusted partner and legal adviser. We've had a strong relationship for many years and his ability to understand the problems from the client perspective, to challenge our thinking and to roll with the punches that come from client deals is second to none. John's expertise and knowledge on data protection is front and centre to us. John pulls out all the stops, providing expertise, FAQs and deep subject matter expertise. I have used his guidance on many occasions and the gravitas he brings to every engagement means he's my first call for any and all queries in this complex area.'
'Cezary Bicki was our guy on the ground. I've had the (mis)fortune to go through many contracts in my career, so when I say that Cez made this the best possible experience I've ever had, I don't say that lightly! Cez's ability to draft any and all documentation with a focus on the reader is not something that should be glossed over – he has the gift of speaking both legal and business and his notes demystified for me many complex areas in the world of AI and data privacy and protection. I only wish I had always worked with Cez – I would have saved myself countless hours of effort! His deliverables (in conjunction with his colleagues) have given us what I consider as a significant competitive advantage in this key area.'
'DLA's individuals are very client focused and very intent on building a long-term, lasting relationship with our business. Their level of accessibility and responsiveness is excellent and in my experience is significantly better than at other firms I have engaged with in the past. Specific mention should be made of Mark Rasdale and Conor McEneaney, whose knowledge and experience were invaluable. I would describe both individuals as pragmatic and focused, with a clear sense of what can be realistically achieved in a negotiation process.'
Key clients
Allied Irish Banks plc
The Bank of Ireland
Intuit Inc.
Stripe Payments Ireland Limited
Eurofins Biomnis Ireland Limited
SurveyMonkey
Royal College of Surgeons Ireland
Permanent TSB plc
Dropbox
Version 1
Bristol Myers Squibb
Tech Mahindra
Arvoia
ZAGG
Work highlights
Acting on sizeable mandates for all three major Irish retail banks (AIB, Bank of Ireland and PTSB) on transformative technology and sourcing matters.
Providing strategic technology advice to a number of clients in the tech sector.
Providing technology-related advice to life sciences clients, including those involved in the Covid-19 response.
DLA Piper
has assembled an impressive team of tax specialists, covering both corporate and financial services engagements. The Dublin group is working closely with colleagues in the US, London, Luxembourg and other key centres on significant matters such as FDI, corporate restructuring and M&A structuring work, along with securitisation, structured finance and a growing number of asset management/fund engagements. On the corporate tax front,
Maura Dineen
is '
technically excellent
' and is especially active in the life sciences and technology sectors.
Sean Murray
is building the team's presence in structured finance, securitisation and more recently in asset management.
Other key lawyers:
Testimonials
'The people make DLA Piper unique. Based on my experience, DLA Piper Dublin has a very strong team made up of exceptionally good people. The team is technically excellent, and aware of/involved with what is going on in the market from a restructuring perspective (e.g. SPACs). The team are able to talk to their experience with other companies and compare it to how it might be of interest to what my company is doing / will be doing.'
'Knowledgeable, efficient, responsive and pro-active.'
'Always there whenever needed, advice is always on-point, and response time exceeds expectations. If research is needed or more expertise is required they still deliver efficient, timely, accurate guidance. I have never had to chase for an answer.'
'Maura Dineen constantly stands out for me as one of the most measured, level headed business partners that I could have. Maura is technically excellent, her background as both a lawyer and a tax adviser give Maura an edge and a practicality that lawyers often don't have and which tax professionals struggle to attain. She's also very practical, easy to run questions past and is rarely fazed/flummoxed. By way of example, Maura saved my company several millions of euro in the space of a 5 minute conversation.'
'Maura Dineen and her team have consistently impressed me with an impressive level of expertise combined with an ability to craft creative solutions to complex problems.'
Key clients
Kinnerton Credit Management
Sampension Administrationsselskab A/S
Lendable
Banco Santander & Santander Consumer Bank
Fairfield Real Estate Finance Services
Santander Consumer Multirent
Deutsche Bank AG London branch
Navitas Semiconductor
The Naked Collective
Columbia Capital
Electric Insurance Company
Shareholders of Farranview Limited (Cork Plastics Group / floPlast)
SmartBear Inc
Work highlights
Advising Navitas Semiconductor on a range of high-profile cross-border corporate and tax matters.
Advising Deutsche Bank AG, London Branch as arranger on the Irish tax law aspects of a trade receivables securitisation programme for Greek State controlled Public Power Corporation S.A.
Acted as lead counsel to Fairfield Real Estate Finance on its EUR56m financing of a significant student accommodation development in central Dublin.
DLA Piper
has established a highly credible team, particularly in relation to cross-border financings. The Dublin team has strong connections to Irish banks and corporate borrowers, notably in the acquisition finance, leveraged finance, structured finance, real estate finance, fund finance and corporate lending segments. Much of the team's recent practice has centred on real estate financings, including those related to the acquisition of commercial property and the development of student accommodation.
Kate Curneen
is highly rated for structured finance, acquisition finance and real estate finance. Department head
Conor Houlihan
is also rated for general corporate lending, real estate finance and asset finance.
Testimonials
'The team at DLA Piper stand out for their commerciality and their depth of knowledge of the real estate market. They already have a highly-regarded presence in the Irish market – and really they are as good as any firm we have dealt with in Ireland.'
'One thing we have noticed is that as a global firm they can bring significant expertise and innovation to the table on deals – a different perspective. They come into their own on complex cross border financing work. They know how to effectively manage a deal from start to finish. It's a great team.'
'I have worked principally with Kate Curneen, a partner in the structured finance team. I have found her to be highly driven, diligent and committed on behalf of her clients. She has strong technical capabilities, but combines this with a commercial approach and therefore very effective at providing practical and holistic advice. Can stand her ground and resolve difficult negotiations. '
'Kate Curneen has been our go to person in Ireland for real estate finance for many years – her transaction management skills and knowledge of the market are as good as you'd get and she is a pleasure to deal with. She is very proactive and takes the time to really understand and work through the issues and ensure that the deal keeps moving. I have recommended her to a number of people. She is particularly active on the lender side, in both the acquisition and development space.'
'Liam Mills is also a very capable operator. He's very bright and technically strong and is always pleasant to deal with.'
Key clients
Fairfield Real Estate Finance
Aareal Bank AG
Allied Irish Banks plc
Permanent TSB
Harrison Street
Aurelius Group
UPMC
Western Alliance Bank
Silicon Valley Bank
RBS Group
Work highlights
Advised AIB in its capacity as mezzanine lender in connection with the acquisition of Ireland's largest shopping centre, the Blanchardstown Centre in Dublin, by Goldman Sachs.
Acted as lead counsel to Fairfield Real Estate Finance, one of the most active real estate non-bank lenders in the Irish market, on its €56m financing of a significant student accommodation development in central Dublin.
Advised Harrison Real Estate Capital LLC, in connection with its joint venture partnership with CA Ventures, a global real estate investment company, to develop and acquire purpose-built student accommodation (PBSA) assets across Ireland.
DLA Piper
has made an impression on the wider capital markets sphere, including DCM, ECM and structured finance. Using its international platform, it is at the forefront of emerging segments, such as de-SPAC transactions. It has good connections to financial services and technology issuers, along with arrangers and underwriters.
Matthew Cole
is an experienced figure in ECM transactions, having joined the firm from
A&L Goodbody LLP
in December 2020; he was previously a London-based practitioner.
Conor Houlihan
has a strong background in DCM and securitisation.
Practice head(s):
Conor Houlihan; Matthew Cole
Testimonials
'The team has a very good grasp of the commercial and legal intricacies of structured finance vehicles.'
'The team has an excellent overview over complex investment structures and they are able to deliver both useful legal and practical advices. The team stands out by being better than their competitors to understand both the practical and commercial challenges in the specific investments.'
'We have worked with the DLA Piper team in multiple jurisdictions on a variety of transactions. They stand out in providing seamless services between their offices with a main contact point. Very knowledgeable partners, open to be contacted and can escalate if certain matters need to be resolved.'
'Matt Cole is an excellent lawyer and a large personality.'
'Conor Houlihan stands out as a very seasoned lawyer with a broad knowledge base, commercial sense, eye for details, and a good sense for finding the weak links in the legal arguments of counterparties in contract negotiations.
'Elaine Cummins is thorough and detailed in her analysis and with a a commercial view for suggesting what is needed or nice to push for in tricky documentation work.'
Key clients
Kinnerton Credit Management
Sampension Administrationsselskab
Lendable
Banco Santander & Santander Consumer Bank
Fairfield Real Estate Finance Services
Deutsche Bank AG London branch
Santander Consumer Multirent
Allied Irish Banks plc
Permanent TSB
Harrison Street
Navitas Semiconductor, Inc
PEQ Holdings Limited
Work highlights
Advised Banco Santander SA & Santander Consumer Bank GmbH on the Irish law aspects of a wholly-retained securitisation.
Advised Deutsche Bank AG, London Branch, as arranger on the Irish law aspects of a trade receivables securitisation programme for Greek state-controlled Public Power Corporation S.A.
Acted for Navitas Semiconductor as the target in the first IPO by way of a de-SPAC transaction in the Irish market.
DLA Piper
 has made a real impact on the market, now with three partners and two legal directors covering public and private M&A, and equity capital markets. The team is especially suited to cross-border and multi-jurisdictional transactions. It has made an initial impression in insurance, life sciences and medtech, food and beverages, energy and renewables, and the special purpose acquisition company (SPAC) segment; it advised on the first de-SPAC transaction in the Irish market. Private equity is another forte with
Matthew Cole
, who joined from
A&L Goodbody LLP
 in December 2020, and department head 
Éanna Mellett
 having extensive experience in this area. Both have previously practised in London, as has Dublin managing partner 
David Carthy
, who brings additional expertise in technology, life sciences, healthcare and financial services.
Practice head(s):
Other key lawyers:
Testimonials
'Exceptional team for transaction support – from letter of intent (LOI) to closing.'
Key clients
Navitas Semiconductor, Inc.
Valeo Foods
PIB Group Limited
Waterlogic Holdings Limited
Medica Group
University Pittsburgh Medical Centre Ireland (UPMC)
Applied Process Company Limited
Datamars S.A.
Greencastle Acquisitions Limited
NetNumber, Inc.
The Naked Collective Limited
Payzone
Bank of Ireland (UK) plc
Eurofins Biomnis Ireland Limited
Royal College of Surgeons Ireland
Work highlights
Acting for Navitas Semiconductor, Inc. as the target on the first de-SPAC transaction in the Irish market
Advised the management of Valeo Foods on the private equity buy-out by Bain Capital of Valeo Foods.
DLA Piper
advises large multinational companies, focusing on the financial services, technology, life sciences and consumer goods sectors in particular. It assists with complex due diligence exercises, health and safety analysis, employment agreements, data privacy matters, redundancies and TUPE issues. Practice head
Ciara McLoughlin
heads the practice and specialises in fitness and probity, gender pay gap issues and investigations. Legal director
Alice Duffy
advises on cross-border M&A, redundancies, outsourcing, restructurings, senior executive appointments and terminations, and has substantial WRC and High Court experience.
Practice head(s):
Other key lawyers:
Testimonials
'The Employment Team at DLA is very client focused and addresses all employee related matters in a pragmatic and practical way.  They constantly seek to find commercial solutions to matters presented to them.'
'Ciara and her team are always available to provide urgent advice when requested.  The team is well supported and therefore available to step in when another team member is out.  The team are very client focused and seek to understand your organisation and how it works and always take this into account when providing bespoke advice to you.'
'Great team with a depth in knowledge of tech sector clients in Dublin.'
'Ciara is super responsive and her advice is to the point and commercial.'
'Responsiveness, pro-business approach with the advantage of international support on multi-jurisdictional issues. The in-house counsel forum set up by Ciara was very useful and demonstrated a good understanding of the needs of in house counsel clients.'
'Ciara McLoughlin always takes a business-friendly and adaptable approach to solving legal problems. Ciara is someone who can be relied upon for "out of the box" thinking; a quality that is so valuable in a legal advisor.'
'A key characteristic that defines the employment practice within DLA Piper Ireland is their commercial and pragmatic approach.  Offering concrete guidance, the team adapts to every scenario thrown at them.'
'Ciara McLoughlin is a standout partner; she is a trusted advisor who gives frank opinions that balance the risks and opportunities in each set of circumstances.'
Key clients
Stripe Inc
Allied Irish Banks PLC
Charlotte Tilbury Beauty Ltd
Superdry PLC
Uber B.V.
London Stock Exchange Group Plc
DLA Piper
 has landed a number of impressive M&A transactions and commercial engagements in the healthcare and life sciences sectors, along with tax and competition-related matters.
DLA Piper
handles licensing and regulatory matters, and the establishment of UCITS products.
DLA Piper Ireland LLP >
Firm Profile
Global co-chairs: Roger Meltzer and Jon Hayes
Co-chief executive officers: Simon Levine and Cameron Jay Rains
Number of partners: 1,500
Number of lawyers: 5,000
Languages: The firm speaks over 60 languages
Offices: Lawyers located in more than 60 countries throughout the Americas, Europe, the Middle East, Africa and Asia Pacific.
Please see https://www.dlapiper.com for further information about the firm.