Melinda Gentile > Peckar & Abramson, P.C. > Miami, United States > Lawyer Profile
Peckar & Abramson, P.C.
Offices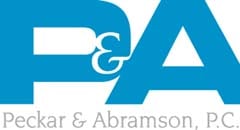 Peckar & Abramson, P.C.
One Southeast Third Avenue, Suite 2000
Miami, FL 33131
FLORDIA
United States
Melinda Gentile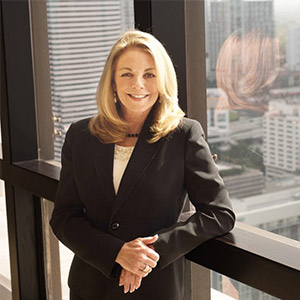 Career
Melinda S. ("Mindy") Gentile is a partner in P&A's Construction Dispute Resolution and Commercial Litigation and Dispute Resolution practices, and serves as Chair of the firm's Diversity & Inclusion Committee. Leveraging her more than 35 years' experience as a construction lawyer and commercial litigator, Mindy is a highly qualified Construction Arbitrator, Mediator, Neutral Evaluator, Dispute Board Member, Special Master, Fee Expert, and Private Resolution Judge. Known for her insightful and practical approach, she brings creative and visionary problem-solving skills to each engagement.
Mindy's full-time practice involves resolving complex, multi-party disputes relating to the development, design, and construction of private or public projects and other general commercial disputes. Her deep understanding of the construction process and risk assessment enables Mindy to deliver thoughtful, creative, and impartial dispute resolution services.  She has a unique tenacity and tireless commitment to the process of resolving disputes that enables her to provide an extraordinary level of service. An exceptional communicator with well-honed negotiation skills, Mindy effectively designs dispute resolution strategies to build consensus and assist parties in achieving success through voluntary resolution.  Mindy is highly proficient in virtual platform-based dispute resolution processes.
While serving clients previously as a construction litigator and advisor, Mindy's experience included preparing and negotiating bid and project documents, advising through the project administration phase, and handling construction matters ranging from government procurement and bid protests to contract disputes, and from construction liens to defect, impact, bond, and insurance claims. As she does now, Mindy has always recognized the importance of early identification and resolution of disputes during the construction process – actively assisting her clients in avoiding litigation wherever possible. When dispute resolution could not be accomplished, Mindy vigorously represented her clients in varied complex litigation proceedings.  She successfully handled a variety of matters before state and federal courts, and in arbitration, mediation, administrative proceedings, and private negotiations.
Coupled with her deep commitment to dispute resolution is Mindy's dedication to diversity, equity, and inclusion in the construction industry and in construction law. As co-creator of the annual Groundbreaking Women in Construction (GWIC) conference along with P&A Founding Partner Robert Peckar, Mindy champions national efforts to removing barriers and promoting women and other diverse individuals in the construction industry and the construction bar. Mindy serves as Chair of P&A's Diversity & Inclusion Committee, where she leads a 11-office committee of existing and emerging firm leaders as they build on the firm's solid culture to create an even stronger future, both at P&A and outside the firm. In 2021, Mindy was shortlisted for Outstanding Contribution at the Chambers Diversity & Inclusion Awards: North America 2021 for her efforts in furthering the advancement of diversity and inclusion. A sought-after author on D&I topics, Mindy authored "Building Bridges: The Realities and Implications of Diversity and Inclusion in Construction Law," which appeared in Best Lawyers Magazine Spring 2020 issue. She also is a member of the American Bar Association (ABA) Forum on Construction Law national pro bono network, Building For Good, Inc., which links "organizations in need of construction law assistance find qualified, local attorneys to provide pro bono construction law services."
Mindy is certified by the Supreme Court of Florida as a Circuit Civil Mediator and is a Florida Supreme Court Qualified Arbitrator.  She is a Member of the Florida Academy of Professional Mediators. Mindy is certified as a Specialist in Construction Law by the Florida Bar, and served on the inaugural Construction Law Certification Committee, which prepared the first exam for lawyers seeking certification as an expert in construction law in the State of Florida.  She has also served as a Broward County Magistrate. Mindy was honored with the Lifetime Achievement Award from the Florida Bar, Real Property, Probate & Trust Law Section, Construction Law Committee.  She has authored numerous articles and is a frequent lecturer on construction, ADR, diversity, and ethics-related topics.  
Specific Areas of Expertise in Construction Law
Contract disputes and project close-out issues;
Construction liens;
Project Counsel and Administration
Government procurement and bid protests;
Construction defect, impact, surety, and insurance claims;
Preparation and negotiation of construction contracts and procurement documents;
Schedule, delay, acceleration, and loss of productivity claims;
Risk management, assessment, and mitigation;
Fee disputes;
Development and construction process;
Early identification and resolution of disputes;
Planning and building permit issues;
Licensing issues;
Design error and omission and professional liability claims;
Asbestos abatement; and
Other insurance coverage issues.
Construction Project & Technology Expertise
Building/Vertical Construction: General Contractors, Construction Managers, Interiors Contractors, and Design Professionals including Hotels, Residential and Mixed-Use, Theatres, and Warehouses
Public Projects: Highway/Bridge Construction, Water/Wastewater Treatment Plants, Museums, Airports, Schools, Jails/Prisons, Convention Centers, Medical Facilities, Recycling Plants, and Canals
Delivery Methods and Construction Technologies: Design/Bid/Build, Design/Build, Lease Back, Integrated Project Delivery (IPD) and P3 Projects, BIM, Scheduling, Modular Construction
Memberships
Florida Bar (Construction Law Committee and ADR Committee)
American Bar Association, Forum on Construction Law
Florida Academy of Professional Mediators
Broward County Bar Association (Construction Law Committee)
Miami-Dade County Bar Association
The National Association of Women in Construction
The Construction Association of South Florida
Associated Builders and Contractors, Inc.
Education
Avila University, B.A.
Florida International University, M.S.
Nova Southeastern University Shepard Broad Law Center, J.D.
Lawyer Rankings
After adding an office in Boston in September 2021, specialist construction law firm Peckar & Abramson, P.C. now fields lawyers across 11 locations in the US. Thanks to a 'deep bench and wide variety of expertise' the firm remains a go-to choice for general contractors, construction managers, EPC contractors and owners in an array of projects domestically and around the world. Chair of the firm Steven Charney has recently been active in high-profile disputes, as well as advising the Building Trades Employers Association of New York (BTEA). He works from the New York office, alongside founding partner Robert Peckar

; Gregory Chertoff, whose practice emphasizes resolving complex construction disputes through negotiation, mediation, arbitration and litigation; and 'strong senior partner' Paul Monte whose broad experience includes prosecuting and defending complex delay and cost overrun claims, multi-district litigation and transactional services to contractors on major infrastructure projects. Managing partner of the Washington DC office Michael Branca focuses his practice on construction and government contract law, while in Los Angeles Ronald Helmuth has over 20 years' experience of litigation and alternative dispute resolution. River Edge, New Jersey, where the firm was founded, remains a key office, contacts to note include Michael Zicherman and Denis Serkin. Miami is also a strong base, with director of the Latin America practice Jerry Brodsky, litigator Melinda Gentile and up-and-coming partner Adam Handfinger.
Lawyer Rankings
Top Tier Firm Rankings
Firm Rankings