Orrick, Herrington & Sutcliffe (UK) LLP > London, England > Firm Profile
Orrick, Herrington & Sutcliffe (UK) LLP
Offices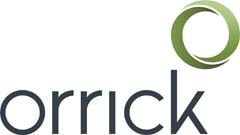 Orrick, Herrington & Sutcliffe (UK) LLP
107 CHEAPSIDE
LONDON
EC2V 6DN
England
Orrick, Herrington & Sutcliffe (UK) LLP > The Legal 500
Rankings
Spearheaded by the 'vastly experienced and skilled' Chris Grew

, Orrick, Herrington & Sutcliffe (UK) LLP's 'dynamic' nine-partner team provides 'commercial and pragmatic' advice to an increasingly balanced roster of company and fund clients within the technology sector. Active throughout the investment life cycle, from "idea to exit", clients not only benefit from advice that is 'current, accurate and on market' (gleaned as a result of the huge volume of deals the group handles) but also attracts US investment and is able to undertake exit strategies via the US capital markets by virtue of its Silicon Valley office. Recognised as a 'real heavyweight', Shawn Atkinson 'is not only a brilliant lawyer, but he actually knows the commercials and the market extremely well', ensuring that he is a popular choice among a mix of investors and high growth technology companies. Recognised by one client as 'one of a few junior partners in London to have the ability to face-down any US powerhouses,' consequently Jamie Moore is highly valued by a more investee-focused client base, many of which are utilising disruptive technologies (including fintech). Investor-focused Ylan Steiner is also well regarded at a partner level, while senior associate Stephen Tallon, whose 'ability to cut through the noise' and 'willingness to go the extra mile' is valued by investors and investees alike. The arrival in May 2022 of Peter Sugden from RPC further bolsters the team.
Orrick, Herrington & Sutcliffe (UK) LLP
'has extensive experience within the renewable energy space'
with the team covering the lifecycle of projects including M&A, financing and project development. The practice covers the majority of renewable subsectors such as energy from waste, storage, biomass and solar with particular expertise in wind energy. Practice head
Evan Stergoulis
 is well-versed in advising on the financing, development and acquisition of renewable projects.
Simon Alsey
 and
Ravinder Sandhu
focus on high-value M&A while
Adam Smith
 handles project finance and development matters.
Well regarded for its technical acumen and bench strength,
Orrick, Herrington & Sutcliffe (UK) LLP
  enjoys a strong reputation among its deep stable of tech clients for its proficiency in cross-border transactions. Beyond its tech sector prowess, the practice is also noted for its capabilities in energy, financial services, and healthcare M&A. A host of companies turn to '
real heavyweight
'
Shawn Atkinson
for his market-leading expertise in fintech and emerging market deals, with recent highlights including mature disposals and high-value de-SPACs. The other key partners in the team are
James Connor
, who has recently led on a string of transactions involving fintech companies;
Daniel Wayte
, who helms a number of strategic transactions for tech entities and market-leading financial institutions alike; and
Katie Cotton
, whose prolific cross-border activity ranges from transatlantic spin-outs to Middle Eastern acquisitions. Senior associate
Katrina Walsingham
is recommended for her private equity expertise.
Orrick, Herrington & Sutcliffe (UK) LLP
's London litigation team is sought out by HNW individuals, multinationals and nation states for heavyweight disputes across the firm's core sectors of finance, technology and innovation, and energy and infrastructure. '
A determined advocate for his client
',
Simon Willis
' commercial disputes expertise covers financial and professional services institutions, contentious regulatory work, and professional negligence; and in addition to his international practice
Mark Beeley
acts in cross-border disputes in the English courts. Recent additions to the partnership include
Amanda Voss
 and 
Adam Rizzo
during 2021, and
Sarah Stockley
in 2022.
Marcus Holmstroem
is the senior associate to note.
Orrick, Herrington & Sutcliffe (UK) LLP
has expertise in regulatory advice, regulated transactions as well as cryptocurrencies, payments, blockchains and ICO issues. The UK branch works in tandem with its US counterparts, with clients including emerging fintech payment service providers, traditional financial institutions, fintech investors and technology companies developing payment platforms.
Jacqui Hatfield
 jointly leads the practice alongside
Chris Grew

, with the former focusing on fintech platforms and cutting-edge technologies, including DeFi platforms, in the financial services space.
Shawn Atkinson
,
Jamie Moore
and
Ylan Steiner
 are further key team members.
Orrick, Herrington & Sutcliffe (UK) LLP
is regularly sought out by market-leading tech companies for its merger control expertise in big-ticket transactions. The team is also highly capable in behavioural antitrust cases and investigations governed by various market regulators, including the European Commission and the CMA. The '
experienced and trustworthy
' of counsel
Matthew Rose
is recommended.
Orrick, Herrington & Sutcliffe (UK) LLP
naturally counts its knowledge of transatlantic payment law as a key distinguisher. The practice is led by
Jacqui Hatfield
and is bolstered by her expertise in blockchain, crypto and bitcoin regulatory projects. Managing associate
Rebecca James
is especially active in the fintech space while other streams of work for the team include providing licensing, authorisation and compliance advice to banks and other financial institutions, as well as support to crowd funding, consumer credit and wealth management platforms.
Orrick, Herrington & Sutcliffe (UK) LLP
's '
team of
highly competent and effective litigators
' is routinely instructed by multinational companies, high-net-worth individuals and nation states, in relation to disputes concerning energy (particularly renewables), infrastructure, finance, technology and innovation.
Mark Beeley
predominantly focuses on disputes arising out of the energy sector; and London and Geneva-based
James Hargrove
has longstanding arbitration experience. Elevated to partner in early 2022, Indian and UAE specialist
Sarah Stockley
 acts in energy-related commercial and investment treaty arbitrations.
Led by Sushila Nayak, Orrick, Herrington & Sutcliffe (UK) LLP multi-disciplinary team provides creditor and debtor-side financing expertise, including on syndicated transactions, within particular underlying sector areas of strength for the firm as a whole, including energy and tech. In the tech space, some of this is generated as a result of the firm's market-leading investee-side venture capital offering, including the provision of debt financing for companies as they scale up, as well as in the context of pre-IPO funding.
Orrick, Herrington & Sutcliffe (UK) LLP
regularly works alongside its US offices to support multinationals in the tech, energy, infrastructure and financial services on multijurisdictional corporate transactions and restructuring exercises. '
Tactically astute and superb with clients'
Nicola Whiteley
 leverages 25 years' experience in disputes, TUPE, personnel moves and regulatory issues.
Orrick, Herrington & Sutcliffe LLP
acts for high-profile companies and institutions in complex arbitrations, with particular strength in international matters due to the firm's offices worldwide.
Charles Adams
, former US ambassador extraordinary to Finland, leads the Geneva team, and is global co-head of the firm's international arbitration practice group.
Vanessa Liborio
covers matters related to infrastructure projects, joint venture agreements, and manufacturing issues, while
James Hargrove
specialises in banking and financial services, real estate, and construction mandates.
Rena Scott
 and senior associate
Ali Al Khasawneh
 are also key.
Orrick, Herrington & Sutcliffe (UK) LLP >
Firm Profile
The firm: Founded in San Francisco 150 years ago, Orrick is a leading global law firm with a particular focus on serving companies in the technology and innovation, energy and infrastructure and finance sectors. The firm is recognised worldwide for delivering the highest quality, commercially oriented legal advice.
Orrick in London is an established and highly regarded presence in one of the world's leading financial centres. Clients include leading banks and other financial institutions, private equity funds, FTSE 100 and energy and infrastructure companies, professional services, real estate and venture-backed technology companies. The firm's integrated team of transactional, regulatory and litigation lawyers, qualified in English and US law, is experienced in meeting the evolving needs of clients. It offers expertise in banking and corporate finance, venture capital, cross-border M&A, IPOs and other corporate fundraising, joint ventures and strategic alliances, competition, employment, real estate, restructuring, private equity, tax, cybersecurity and data privacy, litigation, investigations and international arbitration.
Much of the firm's work in London involves cross-border transactions, disputes and projects that span Europe, the Middle East, Africa, Asia and the Americas. The London office has extensive experience in emerging markets – particularly in Eastern Europe and Africa. With a 'one-firm' culture, Orrick's lawyers collaborate as part of unified teams to meet the global needs of our clients.
Types of work undertaken
Technology and innovation: Orrick provides advice on tactical approaches to companies and investors, from incubation to strategic exit and future growth opportunities. Leveraging our global resources, as well as deep-rooted relationships in Silicon Valley, we provide critical insight into this rapidly evolving and increasingly competitive marketplace. Orrick represents leading venture capital and private equity firms and successfully advises on M&A exits and IPOs. The team represents technology companies in complex merger control investigations before the European Commission and advises on issues at the nexus of antitrust and intellectual property. Our dominant presence in London and Silicon Valley as well as other leading technology markets such as Los Angeles, New York, Paris, San Francisco and the Far East, sets us apart from our peer firms.
Energy and infrastructure: The energy team brings broad experience in M&A, trading, project development, financing and cross-border projects. Its experience covers every fuel source and technology across oil and gas, power and renewable energy, and it acts for all market segments including independent power producers, governments, sponsors, trading houses, private equity funds, emerging companies, investors, utilities, developers, lenders and underwriters. In oil and gas, Orrick acts on upstream, midstream and downstream trading projects, working for companies, lenders and governments.  Our team has experience advising on large scale, long term infrastructure projects, offering innovative financing and tailored-made contractual structures across the Europe, Africa and the US.  We specialise in innovative, market-leading projects globally, covering airports, roads and bridges, ports, stadia, telecoms, water and waste and rail-related transactions as well as infrastructure relating to both energy and mining projects. We advise on all of the development specialties for energy and infrastructure projects, including major project agreements, such as PPAs (including energy hedges), interconnection agreements, O&M agreements, EPC and BOP contracts, equipment supply agreements and other key project documents and contracts.
Finance: The London finance team represents leading credit providers and borrowers (including private equity sponsors) in a wide range of UK, international and cross-border transactions, including leveraged and acquisition financings, greenfield and brownfield real estate and project financings, and high-yield and structured financings. It has an active practice representing alternative credit providers, and advises private credit and direct lending providers, investment funds, hedge funds, real estate investors and other alternative lenders on acquisition financings, single-asset project and real estate financings, asset-based loans, mezzanine financings, unitranche facilities and venture capital loans.
Offices: Austin, Beijing, Boston, Brussels, Düsseldorf, Geneva, Hong Kong, Houston, London, Los Angeles, Milan, Munich, New York, Orange County, Paris, Portland, Rome, Sacramento, San Francisco, Santa Monica, Seattle, Shanghai, Silicon Valley, Taipei, Tokyo, Washington, D.C. and Wheeling, W.V.
Staff Figures
Number of UK partners : 31 Number of other UK fee-earners : 76