Jones Day > Miami, United States > Firm Profile
Jones Day
Offices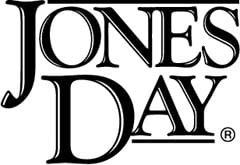 Jones Day
600 BRICKELL AVENUE
BRICKELL WORLD PLAZA, SUITE 3300
MIAMI, FL 33131
FLORDIA
United States
Jones Day > The Legal 500
Rankings
The antitrust powerhouse at
Jones Day
has a longstanding reputation for defending domestic and international clients in complex antitrust investigations, class actions and civil litigation. The team offers experience across key industries including healthcare and technology, as well as manufacturing.
Craig Waldman
in Washington DC co-chairs the firm's global antitrust and competition law practice, representing clients in several industries in areas such as competitor agreements, vertical distribution issues and price discrimination. DC based
John Majoras
is considered a go-to litigator, frequently advising clients in the defense of multi-district class action litigation following international cartel investigations.
Julie McEvoy
, also in DC, has extensive experience in high-profile civil antitrust matters and has recently defended in multiple class actions concerning clients such as Cargill Meat Solutions and Sanofi-Aventis. San Francisco's
David Kiernan
, is highly adept with econometrics, antitrust and class action litigation in industries including high-tech, healthcare and energy.
Michelle Fischer
, situated in Cleveland, has a diverse antitrust practice, litigating in class actions and individual claims covering conspiracies, sham petitioning, bundling, distribution and monopolization.
Jones Day
fields a destination appellate practice, which is recognized for its '
superb combination of legal expertise, strategic thinking and communication skills
'. A consistent fixture on high-profile appeals nationally, both before SCOTUS and federal and state appellate courts, the group can turn its hand to complex cases across all key business and constitutional spheres. Among its recent high-profile SCOTUS victories,
Yaakov Roth
successfully represented the North American Coal Corporation in reversing a DC Circuit decision that gave the EPA authority to transform the power sector to reduce greenhouse gas emissions. Additionally,
Noel Francisco
was granted a petition for certiorari filed on behalf of Glacier Northwest in a case discussing the interplay between property rights and the National Labor Relations Act. High-profile figure
Michael Carvin
has a prominent record in challenging state and federal regulations; he successfully represented two trade associations of consumer lenders before the Fifth Circuit in securing a decision that the Consumer Financial Protection Bureau's funding mechanism is unconstitutional. In New York, department head
Traci Lovitt
convinced the Second Circuit to reject an appeal by former IBM employees concerning the Older Workers Benefit Protection Act.
Hashim Mooppan
, who has argued four cases at the US Supreme Court, and of counsel
Beth Heifetz
are also experienced names, while  
Jeffrey Johnson
is a talented up-and-coming partner. Benjamin Mizer left to become General Counsel at the US Office of Personnel Management. Named attorneys are based in Washington DC unless stated otherwise.
Able to leverage the expertise of product liability lawyers spread throughout the length and breadth of the country, including many with a core focus on the defense of consumer product manufacturers,
Jones Day
has the strength-in-depth to be able to effectively resource matters throughout the litigation continuum, irrespective of geographical location. The firm is able to draw upon a huge roster of practitioners with first and second-chair trial expertise, which has enabled it to effectively handle simultaneous high-profile trials, often in notoriously "plaintiff-friendly" jurisdictions. This approach has, in recent years, manifested itself particularly visibly in relation to the firm's work for US-based tobacco giant RJ Reynolds where, under the leadership of Atlanta-based product liability litigation head
Stephanie Parker
the team has secured a spate of notable jury trial successes arising out of the "Engle progeny" lawsuits in the Florida state courts. Chicago-based partner
José Isasi
 is another '
great first-chair litigator',
who is recognized for his ability to deliver '
persuasive oral arguments'
in product liability bench and jury trials relating to tobacco and more commonly the pharmaceuticals and medical devices arena. New York-based of counsel
Theodore Grossman
 has had many high-profile trial successes at appellate and trial level and is regularly called upon by clients to defend them in high-stakes product liability class actions. In Los Angeles,
Celeste Brecht
is also a key member of the team and as well as achieving success for consumer brands in conventional product liability cases, is also adept at representing manufacturers, distributors, and retailers in disputes arising from California's Prop 65 environmental regulation.
Jones Day
 takes advantage of the firm's presence in North America, Europe, Asia and South America to handle major cross-border coverage matters, handling liabilities arising out of environmental pollution, natural disasters, sexual abuse and cyber-security issues among many others. In addition to the firm's litigation work, it also represents clients in arbitrations and advises them on pre-trial mediation. Practice head
Tyrone R. Childress
, based in Los Angeles, advises clients on claims concerning product liability, mass tort issues and catastrophic property losses. San Francisco-based 
Richard DeNatale
is a cyber insurance specialist, handling claims concerning major data breaches and cyber-attacks on behalf of sectors as diverse as technology, retail and defense. In New York,
Edward Joyce
represents food and beverage, real estate and pharmaceutical clients involved in professional, D&O and business interruption claims, while
Jason Lissy
 litigates property loss, business interruption and employment practices liability cases at the state and federal level, while also handling arbitrations and mediations.
Jones Day
handles licenses in the earliest stages of development through to the product's distribution and commercialization. Key areas of work for the firm include life sciences, involving pharma, biotech and medical device work, alongside technology, involving software, fintech and digital asset work, with some transactions focusing on artificial intelligence and machine learning technology. Strategic transactions regarding new technologies are a notable expertise of the firm.
Ka-On Li
is active in the firm's Silicon Valley office, representing clients in a number of sectors, such as technology, medical, fintech and media, on their licensing transactions. Also active in Silicon Valley is
Joseph Melnik
, who is experienced in licensing and commercialization of intellectual property and technology. New York's
Warren Nachlis
covers a range of matters including joint development agreements and technology issues.
The intellectual property department at
Jones Day
has a formidable patent litigation team, with impressive strength and expertise in proceedings in district and federal courts, the International Trade Commission, the Patent Trial and Appeal Board, and arbitrations. The team frequently acts on global IP-related disputes in conjunction with the firm's global network. Numerous leading pharma and life sciences rely on the team's expertise, including Hope Pharmaceuticals, Johnson & Johnson, NXP Semiconductors, and Purdue Pharma L.P. In line with an increasing volume of work, the size of the team continues to increase, with the arrival in Silicon Valley of
Jennifer Bennett
from
Dentons
 in March 2022.
Anthony Insogna
is the global IP practice leader, based in the firm's San Diego office, with extensive experience representing pharma and biotech companies. In 2022, Insogna notably led on the victory for Toolgen, related to the Nobel-prize-related CRISPR-Cas9 gene-editing technology.
David Maiorana
co-heads the team, operating out of Cleveland. New York-based
Sarah Geers
is a key figure in the team, frequently representing innovative pharmaceutical companies in patent litigation proceedings.
Jones Day
's practice is co-led by a multitude of specialists: San Diego-based head of the firm's global trade secrets practice
Randall Kay
; LA-based
Andrea Jeffries
; Irvine-based
Steven Zadravecz
;
Cary Sullivan
and
Nathaniel Garrett
, both of whom are based in San Francisco; Pittsburgh-based
James Kitchen
; and
Michael Oblon
, who works from the Washington DC office. The team has a strong ability to handle high-stakes contentious matters both domestically and internationally, in addition to its non-contentious work in this area. The team's client base covers multiple industry sectors, with a particular focus on technology and medical devices cases, notably currently representing MedImpact Healthcare Systems, Inc. on a high-stakes cross-border matter involving complex protectability and misappropriation claims, with millions at stake.
Jones Day
is jointly led by complex litigation specialist
Matthew Lampe
in New York and
Elizabeth McRee
in Chicago, who is particularly experienced in representing employers in multi-plaintiff and representative actions. The practice is able to cover a wide array of labor and employment matters in part due to its sizable team across multiple offices and multiple practice areas, and is also noted for its work in wage and hour cases, discrimination actions, trade secret matters, mass arbitrations, and whistleblower claims. Recent work includes class action defense in the aviation industry, arbitration work in technology, and discrimination and harassment work in the hospitality industry. Notable team members include
Michael Gray

in Chicago, noted for his expertise in complex class actions, multi-plaintiff discrimination lawsuits, and restrictive covenant issues, and
Thomas Chiavetta
in Washington DC, who has particular experience representing clients in the transportation industry.
Representing employers covered by the National Labor Relations Act and the Railway Labor Act in complex labor issues is a key specialism of the labor & employment practice group at Jones Day. The team's comprehensive work portfolio counts matters including collective bargaining, labor arbitrations and litigation, work stoppages, union organization and representation, and the development of nationwide labor strategies. Stand-outs from the group's impressive client base include major corporations McDonald's, Bloomberg and American Airlines. New York-based Mathew Lampe jointly leads the team alongside Elizabeth McRee , who works out of Chicago. Brian West Easley, partner-in-charge of the Minneapolis office, is praised for his 'significant experience' across all aspects of labor-management relations. New York's Willis Goldsmith is vastly experienced on traditional labor law matters, while Patricia Dunn is based in Washington DC, and is an expert in negotiating labor agreements, advising on bargaining strategies and contingency planning. At associate level, Chicago-based Allyson Werntz is a key point of contact.
Jones Day
is involved in a range of domestic and global cartel litigations and investigations, with a particular focus on the healthcare, pharma, energy, and tech industries. The firm's client base, which includes both domestic, multinational, and international corporates, reflects the team's cross-border antitrust capabilities, a particular strength of the practice. Significant government agency experience is another strength, with multiple members of the team having served with the DOJ's Antitrust Division and the FTC. Overseen by Washington DC-based antitrust head
Craig Waldman
, its California office also includes
Eric Enson
, an experienced cartel litigator who defends clients against price-fixing allegations in complex international cartel investigations.
Julie McEvoy
and
John Majoras
are also key names in DC - McEvoy, a former Deputy Associate Attorney General, specializes in civil and criminal antitrust matters with a focus on defending clients against federal civil litigation. Majoras is a go-to counsel for multinationals, regularly representing clients in international cartel investigations and follow-on litigation.
With a broad US-wide and global platform,
Jones Day
advises clients throughout complex domestic and cross-border transactions in key industries including energy, financial services, pharma, and healthcare, with capabilities in domestic and international merger filings, DOJ and FTC investigations, including Second Request processes, and merger-related litigation. The practice is led by
Craig Waldman
, who has worked in the FTC's Mergers I division and specializes in the tech, financial services, and transport sectors, while
Michael Gleason
advised Parker-Hennefin on its $8bn cross-border acquisition of Meggitt, a standout international mandate for the team. 
Ryan Thomas
 is noted for his expertise across deals in a wide range of industries, encompassing contentious investigations and global approvals. In Houston,
Bruce McDonald
has litigation experience and regularly handles transactions in the energy, infrastructure, and transport sectors.
Aimee DeFilippo
continues to bolster her reputation on complex deals, advising Valmet on its statutory merger with Neles. Lawyers are in Washington DC unless otherwise stated.
With extensive experience across an assortment of industries, including energy, telecommunications, and insurance, Jones Day routinely represents clients in traditional B2B disputes, and is particularly active in consumer fraud and False Claims Act litigation. John Majoras in Washington DC co-leads the team with Stephanie Parker in Atlanta, with Marjoras successfully defending R.J. Reynolds Tobacco Company in smoking-and-health litigation throughout the country, including over 1,300 "Engleprogeny" lawsuits in Florida state courts. In New York, Leon DeJulius is adept in in appellate matters, while Karen Hewitt is part of a team representing Walmart in all facets of opioid litigation nationwide.
Jones Day
's strength in the toxic tort arena lies in its core ability to try big-ticket cases irrespective of subject matter, as well as to take the lead as coordinating counsel on large scale class actions and MDLs. The team, which is led from Atlanta by seasoned trial lawyer
Stephanie Parker
, excels in handling multi-pronged civil and government actions throughout the litigation continuum, with teams combining industry regulatory expertise and trial experience. The scope of the toxic tort work is broad and includes claims brought in relation to alleged air and groundwater contamination, both in terms of personal injury and property damage. A key recent area of focus has been the firm's cutting-edge work relating to forever chemicals, an area that vastly experienced New York-based of counsel
Theodore Grossman
has been particularly active, including on behalf of Daikin, in class actions, attorney general actions, and individual cases challenging its manufacture and sale of PFAS.
Jones Day
 is
'a top-notch firm that delivers results'
. It has a large securities litigation and SEC enforcement practice that spans the US, with offices across the country and a deep bench of talent.
Henry Klehm
 in New York leads the practice and brings decades of experience to the defense of boards, corporations, and financial institutions. Cleveland-based 
Geoffrey Ritts
plays a central role in the practice, and he secured the dismissal of a class action for Conagra Brands, Inc., in which it is accused of making misleadingly optimistic statements about the expected results of Conagra's merger with Pinnacle Foods.
John Tang
 in San Francisco is '
an excellent and intelligent litigator, but he is also extremely skilled in understanding the business realities of litigation'
. He is currently defending represents Wells Fargo in a class action arising from alleged risky commercial lending practices, including deficient underwriting practices and inflation of borrower income and expected cash flows. The '
efficient, level-headed and calm'
Mike McConnell
 and returning partner
Walter Davis
, who served as the first judge in the state of Georgia's newly established Business Court, are the key attorneys in Atlanta.
Commended by clients for their 'incredible depth and bench strength', the team at Jones Day assists a diverse roster of hospitals, digital health organizations, and health systems with government enforcement litigation and joint operating agreements. Based in Washington DC, Kenneth Field utilizes his expertise in antitrust and competition matters to handle government investigations and compliance issues within healthcare, while Alexis Gilroy maintains her distinct focus on digital health, often advising on telemedicine and mobile health. Working out of the Chicago office, Heather M. O'Shea is particularly adept at handling Medicare and Medicare reimbursement and compliance issues, while 'key strategist' James Dutro supports the team from San Francisco, often advising health systems and digital health companies on joint operating arrangements and healthcare M&A. Claire Castles, based in Los Angeles, often handles matters relating to health privacy allegations, emerging public health threats, and value-based and risk-based payment arrangements.
Jones Day
, whose team members are noted for their accessibility and ability to '
work very hard to understand a particular company and industry
', has a strong track record of representing Fortune 500 and other well-known clients in corporate governance matters. The team also regularly assist clients with ESG matters. Leading the team is
Lizanne Thomas
, whose practice is split between New York and Atlanta, and acts for special committees in control and conflict transactions, and in internal investigations.
James Dougherty
, who leads the firm's M&A practice, also advises companies on transactional matters, while
Randi Lesnick
has experience in large cap M&A transactions, and assists clients with compliance and governance, fiduciary duty matters, and ESG policy advice, particularly in the retail and consumer products, technology, and manufacturing industries. Lawyers are in New York unless otherwise stated.
Jones Day
represents clients on the full range of matters in the telecoms sector, leveraging the firm's global network of telecoms, cybersecurity, and data privacy teams, with a particularly strong offering in satellites, national security, and regulatory issues concerning telecoms that arise from bankruptcy. The firm's prominent market position in the M&A space also feeds into the firm's telecoms regulatory practice, the team being well-placed to represent clients on the regulatory aspects of transactional mandates.
Donald McGahn
heads the firm's practice on government regulation. Of particular note is
Bruce Olcott
with his long-running focus on the satellite space and corresponding track record of securing the necessary regulatory approvals from the FCC, NOAA, and related regulatory bodies. Other notable members of the team include
Jennifer Everett
, who as undertaken numerous high-profile mandates in cybersecurity and data privacy in the telecoms industry;
Brett Shumate
, who employs his significant litigation experience in the regulatory space; and
Schuyler Schouten
, whose experience working in the White House is leveraged to assist clients in matters touching national security and foreign investment. Lawyers are in Washington DC unless otherwise stated.
With a global footprint, the practice at Jones Day offers a number of experienced practitioners who frequently advise domestic and international corporations as well as public entities. The department also represents clients at all stages of construction projects, handling issues encompassing arbitration, mediation, trail, and contract negotiations. Daniel McMillan co-heads the team, and is a highly experienced figure with a strong record in significant construction matters. Also, a co-head of the team, Roy Powell , who divides his time between Dallas and Pittsburgh, is knowledgeable in energy, infrastructure disputes as well as commercial litigation. Michael McCauley has represented contractors, design professionals and public and private owners in disputes concerning a diverse range of projects including buildings, highway, and wind farms. All mentioned individuals are based in Los Angeles unless stated otherwise.
Jones Day
acts for a roster of numerous real estate lenders and its equally strong borrower-side offering, advising on small to multi-billion-dollar transactions across the full spectrum of real estate financings. CMBS and mezzanine loans, mixed debt/financings, and tax-driven financings are key areas of instruction. San Francisco's
David Paulson
specializes in lender representation with respect to both the origination and restructuring of construction, secured and unsecured financings and in the participation and syndication of loans, particularly for hotel properties, golf resorts, and shopping malls. He also has a an extensive background in REIT finance, hospitality finance and homebuilder lines of credit. For bilateral and syndicated real estate finance, head of practice
Richard Rosenblatt
in Atlanta is a sought-after attorney.
John Rafkin
in Chicago,
Michelle Brown
in Dallas and
Michael Riess
in Washington DC are active in the financing of office, retail and hospitality properties.
Jones Day
is '
highly experienced in all aspects of real estate transactions
', including leasing, major build-to-suit and build-to-lease projects. Leading the practice from its Chicago office,
Robert Lee
has longstanding experience in real estate private equity capital formations, portfolio transactions and joint ventures and REIT work; he is particularly noted for his work with Europe and Asian based client, and recentlyy alongside
Michael Austin
and
Kyle Baltes
on Henderson Park Real Estate Fund's joint venture with Salamander Hospitality, LLC and the joint venture's $139m acquisition and financing of the DC Mandarin Oriental Hotel.
Brian Sedlak
has a significant focus on infrastructure work, and is noted for university and higher education real estate transactions. All lawyers are based in Chicago.
The airlines and aviation industry practice at
Jones Day
comprises civilian and former military pilots, as well as former senior officers of the Federal Aviation Administration and Department of Justice, and former in-house lawyers of aviation manufacturers. The group's experience includes handling defense-side mass disaster commercial airliner crash litigation, assisting with The National Transportation Safety Board and other government accident investigations, and litigating disputes involving engine, aircraft and spacecraft supply contracts, regional air service agreements, and maintenance services. It also litigates disputes arising from aircraft finance and leasing transactions; represents aircraft owners and lessors in insurance coverage disputes following aviation accidents; and defends airlines in passenger and ground-handling claims. The firm additionally houses a robust aviation regulatory practice. In Pittsburgh,
John Goetz
leads the firm's airlines and aviation industry initiative, and Detroit-based
Stephen Cowen
is an expert in damages and valuation matters involving commercial aerospace and defence contract disputes. In Washington DC,
Matthew Papez
acts as litigation and trial counsel for Fortune 500 clients, while former US Navy pilot
Patrick Haney
is an October 2022 partner hire from
Kirkland & Ellis LLP
.
With a significant potion of its white-collar defense work being carried out across jurisdictions, Jones Day remains a go-to outfit for corporations and individuals seeking representation in complex cross-border matters. The firm assists clients with allegations of bribery, tax fraud, and corruption, and sports a deep bench consisting of a host of former federal prosecutors and government officials. In Chicago, practice head Theodore Chung regularly conducts internal investigations and defends business entities and individuals in criminal and regulatory proceedings. Federal law violations are the central focus of San Diego-based Karen Hewitt's practice, while Hank Walther in Washington is noted for his extensive trial experience.
Drawing upon the expertise of litigators spread throughout its national network of offices, the '
first-rate
' team at
Jones Day
is '
excellent at developing case themes and strategies'
for life sciences clients as defendants in a range of individual wrongful death and personal injury claims, as well as consolidated litigation. On the MDL front, the team continues to represent Walmart as one of the defendants in the sprawling nationwide opioid litigation; to date successfully securing victory in numerous bellwether trials. Recognized as a
'first-chair litigator',
Chicago-based partner
José Isasi
'
delivers persuasive oral arguments'
in the courtroom and is one of many well regarded trial lawyers, at both first instance and appellate level, including Atlanta-based team head
Stephanie Parker
.    
Jones Day
has a steady flow of investment grade and high-yield debt engagements, along with convertible and exchangeable bond offerings. It has an established record in representing issuers and underwriters in large-cap and mid-cap transactions. It is notably active in consumer goods, energy and utilities, along with other industrial companies. Thanks to its multiple offices, including strong teams in New York and Cleveland, it has especially widespread links to issuers. New York partner
Rory Hood
 and Cleveland's
Michael Solecki
 are key figures in the group.
Notably strong in the industrials sector, Jones Day's extensive client base - drawn from its multiple national and international offices - affords it a steady flow of high-yield debt engagements. It also boasts a large team of capital markets specialists, many of whom have considerable experience in high-yield debt offerings. Cleveland partner Michael Solecki and Chicago's Edward Winslow are experienced capital markets experts with high-yield debt expertise, along with Rory Hood in New York.
Jones Day
offers strong experience in cross-border litigation, investigations, restructurings and reorganizations, collaborating with offices across Europe, Asia, Australia and the Middle East to advise financial institutions, issuers, funds, asset managers, private equity sponsors and fintech companies. Acting out of the New York office,
Brett Barragate
heads the practice alongside
Rachel Rawson
, a financing and leveraged buyout specialist in Boston. Barragate also acts as the chair of the Americas region, representing direct lenders, hedge funds and financial institutions in the issuance of debt facilities and transfer of financial assets. As head of the Cleveland office,
Kevin Samuels
is recognized for his wide transactional experience, with particular focus on leveraged finance and asset-based financing, recently advising Avient Corporation on the $1.48bn acquisition and financing of Koninklijke.
With considerable experience advising debtors, creditors' committees, prepetition secured lenders, and DIP lenders, New York- and Cleveland-based
Heather Lennox
heads
Jones Day
's business restructuring and reorganization practice, which has a strong reputation for representing debtors, official committees, shareholders, and asset purchasers in relation to high-profile bankruptcies. 
Bruce Bennett
in Los Angeles represented the largest creditor constituency, namely the Jackson Crossover Group, in the Chapter 11 case of commercial satellite provider, Intelsat S.A., as well as LTL Management LLC, in its major Chapter 11 bankruptcy, a case which saw key roles for
Gregory Gordon
and
Dan Prieto
in Dallas, alongside
Brad Erens
in Chicago. Bennett has extensive experience in several industries, including retail, media, telecommunications, aviation, insurance, and technology.
Corinne Ball
in New York has extensive experience in in- and out-of-court reorganizations and distressed acquisitions.
Jones Day
 draws on strength from its network of offices across the US and further afield to assist with both foreign and domestic contentious matters and litigation. Its team, which is lead by Washington DC's
Kevin Holewinski
, encompasses federal agency alumna, including practitioners with experience at the DoJ's Environmental Enforcement Section. On the litigation side, the firm has a strong track record in PFAS, climate change and toxic tort cases, and is able to provide ancillary support in relation to regulatory issues, including investigations. In San Francisco,
Thomas Donnelly
handles both environmental and insurance law matters and is active in the automotive, aerospace, energy, oil and gas, and mining sectors, among others.
Jane Story
, who is based in Pittsburgh, is recommended for compliance and litigation, and has particular experience of CERCLA cases.
The team at Jones Day leverages the bench strength of a global network across the Americas, EMEA, and Asia Pacific regions, to bring expertise to clients involved in high-stakes trademark, unfair competition and false advertising disputes. Co-headed by Carrie Kiedrowski in Cleveland, a specialist in online infringement issues and domain name arbitration actions, the team's client base sectors ranging from the life sciences, entertainment, retail, and fashion to telecoms, food, and consumer products. John Froemming in Washington DC brings over 35 years in the practice area. Angela Gott applies experience to both complex disputes and contract negotiation at the Cleveland office, where IP authority and veteran litigator Meredith Wilkes advises on emerging brand and litigation issues. In Houston, Anna E. Raimer leads oppositions and cancellations before the Trademark Trial and Appeal Board (TTAB). Associate Megan McKeown specializes in video game industry matters.
The team at Jones Day brings expertise to advising household names such as Wikimedia and the Rock and Roll Hall of Fame and Museum on the management, clearance, and enforcement of their international trademark portfolios. Led by Carrie Kiedrowski in Cleveland, an experienced brand protection strategist, who was promoted to global co-head in 2022, the team's client base spans the life sciences, oil & gas, sports, telecoms, manufacturing, consumer products, and museum services sectors. Angela Gott applies experience in opposition and cancellation proceedings before the U.S. Trademark Trial and Appeal Board to the Cleveland office, where intellectual property expert Meredith Wilkes brings lengthy experience in the practice area. In Houston, Anna E. Raimer manages trademark issues in licensing agreements and corporate transactions. Associate Megan McKeown specializes in video game industry matters.
Jones Day
advises clients on a national and international level with regards to the design and administration of compensation systems, assessment of options attendant to terminations and the investigation of sexual harassment. The team is also well-versed in the development of employment policies and procedures designed to minimize potential litigation exposure. New York-based
Matthew Lampe
represents employers in class actions and complex litigation. He co-heads the team with
Elizabeth McRee
 who operates out of Chicago and counsels employers regarding legal compliance and litigation risk mitigation.
Jones Day
is reputable among both bulge-bracket and middle-market clients, such as Blackstone, Morgan Stanley and KKR, for its capacity to handle large sophisticated transactions at both the national and international level.
Andrew Levine
leads the team from New York and has an outstanding reputation for leading on global transactions for both sponsors and strategic partners, representing the likes of Brookfield, Omnicom Group and Verizon. Levine, with the support of associate
Emily Cai
, represented J.F Lehman in several notable transactions, including advising on the acquisition of Atlas Air Worldwide in a consortium with Apollo, valued at $5.2bn.
Lisa Lathrop
and
Denise Carkhuff
, based in Chicago and Cleveland respectively, represent funds through the full life-cycle of their portfolio investments, from acquisition to disposition, while DC-based
Daniel Michaels
represented American Industrial Partners in a $2.1bn stock-for-stock merger of portfolio Vertex Aerospace with Vectrus.
Jones Day
has a deep bench of lawyers with strong experience in the start-up and venture capital space. The firm represents a broad mix of emerging companies and investors across all stages of their venture-backed journey. Later stage work is a typically strong area for the team, with lawyers offering regular exit support on IPOs and mergers. The team's industry expertise is equally diverse, with lawyers spanning key growth sectors including technology, healthcare and energy-tech. Global private equity co-head
Michael Earley
leads the practice from Chicago and has a good track record advising funds and entrepreneurs. On the West Coast, lead individuals include
Timothy Curry
 and
Jeremy Cleveland
in Silicon Valley, and
Taylor Stevens
and
Cameron Reese
in San Diego.
Jones Day
 leverages its global presence on mass cyber incident responses perpetrated by nation-state threat actors. Mandates include directing forensic investigations, ransom payment strategies, law enforcement engagements, and defending victim companies against FTC, SEC investigations and litigation, including class actions and commercial disputes. Boston-based practice head
Lisa Ropple
is the key contact for high-profile clients requiring assistance following cyberattacks.
Mauricio Paez
, in the New York office, is an expert on emerging tech issues, such as consumer IoT protections, big data analytics, AI, terrestrial and space-based commercial data services. Supported by New York-stationed
Kerianne Tobitsch
, Paez advises on safeguarding data assets, cross-border data transfers and cybersecurity risk management as part of commercial and corporate transactions. Seasoned litigator in Irvine
John Vogt
represents clients facing class actions under the FCRA, TCPA and EFTA. The team frequently represent clients in class action defenses following malware attacks and uses of data.
Edward Chang
, also based in Irvine, is a key name to note.
Jones Day
handles a mixture of transactions, financings and restructurings, working on complex M&A, spin-offs and securitizations, as well as investment partnerships and issues related to tax-exempt organizations, sovereign wealth funds and other foreign investors. The practice is led by
Joseph Goldman
and New York-based
Edward Kennedy
, who together anchor the firm's post-merger integration and IP licensing offering; it is particularly renowned for its international tax planning advice in the life sciences sector. Elsewhere, Boston head
Colleen Laduzinski
leads the group's bankruptcy and financing work alongside New York-based
Richard Nugent
, representing both debtors and creditors in Chapter 11 proceedings, debt workouts and restructurings.
Andrew Eisenberg
and
Christopher Hanfling
concentrate on M&A taxation, while Dallas-based
Kelly Rubin
is noted for her expertise in financial products. Promoted to partner in January 2023,
Benjamin Jacobs
is also recommended from the New York office. All named individuals are based in Washington DC unless noted otherwise.
Jones Day
's financial markets practice offers great experience from regulatory bodies and prosecutors' offices, and is focused on financial institutions disputes and investigations, with specific emphasis on structured finance products. The practice is co-led by
Jayant Tambe
and
Brett Barragate
– Tambe is well-regarded for his wealth of experience advising financial institutions on litigation regarding securities, derivatives, credit default swaps, and collateralized debt obligations (CDOs), as well as his capacity to handle international discovery and judgement enforcement.
Nina Yadava
is another recognized lawyer for her experience defending public companies and their officers and directors in shareholder litigation as well as financial institutions in contractual disputes regarding structured products.
Howard Sidman
and
Michael Conway
are well-regarded for their experience advising clients on issues relating to RMBS, and associate
Amanda Dollinger
  shares this focus on structured product disputes, specifically relating to RMBS, CDOs. All named lawyers are based in New York.
Among
Jones Day
's key attributes, clients highlight its seamless cross-border approach to case management, with its attorneys '
capable of dealing with disputes in every corner of the planet
'. The team represents corporate, investor and sovereign clients across a broad scope of commercial and investor-state cases, with notable experience in the construction, technology, pharmaceutical, aerospace, and energy and natural resources spheres. Key names in Washington DC include global disputes specialist
Gregory Shumaker
, who became firm managing partner in November 2022, and '
superhero in investment arbitration
'
Melissa Gorsline
, who is noted for her record in public international law and treaty-based disputes. In San Francisco, seasoned counsel 
Steven Smith
and recently promoted partner 
Paul Hines
are recommended.
Jones Day
has demonstrable experience in handling oil and gas litigation before the FERC, in addition to natural gas project developments, with investigations, audits and enforcement matters forming a large proportion of the team's caseload. In the firm's Houston office,
James Olson
'
provides an excellent service to clients
' and has considerable experience in administrative litigation before the FERC, while
David Applebaum
focuses on enforcement, compliance and internal investigations. The Houston office is also home to practice head Jeffrey Schlegel and associate Jewel Hand, while
James Beh
is based in Washington DC.
Acting for domestic and global corporations from the energy, manufacturing and private equity sectors including OGE Energy Corporation, Avient Corporation, and Parker Hannifin Corporation, Jones Day's team has extensive expertise in every aspect of executive compensation and employee benefits issues occurring in cross-border M&A. In the Cleveland office, Patricia Eschbach-Hall and Daniel Hagen are experienced in negotiating employment, severance and change in control agreements, along with implementing equity plans and welfare benefits. Also in Cleveland, Laura Bigler focuses on executive compensation and ERISA transactional matters, while Rory Lyons advises public and private entities on the tax aspects of acquisitions and joint ventures from the Atlanta office.
Sitting within the firm's wider labor and employment team led by
Miguel Eaton
and
Eric Mosier
, based in Washington DC and New York respectively,
Jones Day
's ERISA litigation practice has experience in withdrawal liability, benefits issues in bankruptcy and pension de-risking. Eaton focuses his ERISA practice on defending class actions including 401(k) plan fee cases, litigating on behalf of employers contributing to multiemployer plans, and defending against Department of Labor investigations. A key name to note based in Washington is
Evan Miller
, who litigates on behalf of corporate plan sponsors, multiemployer plan contributors and fiduciaries in class action allegations of breach of duty under ERISA.
Jones Day
houses a US-based M&A team with broad global capabilities. Though primarily based in New York, the M&A practice fields a substantial presence in Cleveland, Minneapolis, Irvine and Atlanta, aligned with the firm's sector strengths in tech, industrials, life sciences, energy and consumer products. Sitting in the New York office,
James Dougherty
 marries a wealth of experience in M&A on behalf of acquirers, targets and special committees with in-depth knowledge of takeover defense, proxy contests and shareholder activism. He oversees the practice with
Randi Lesnick
, also based in New York, who is often retained by public and private companies in relation to acquisitions, divestitures, restructurings and takeovers.
George Hunter
 in Cleveland is proficient in public mergers and corporate governance matters.
Jones Day
's New York based tax controversy team is highly active in both civil and criminal tax disputes, with a varied client list of high-net-worth individuals and multinational corporations. The group has experience at the federal, state and local levels, and works alongside the firm's global network of tax litigators to provide comprehensive international support. Former Assistant Attorney General of the US DOJ Tax Division,
Kathy Keneally
, co-leads the department alongside the '
thoughtful and strategic
'
Frank Jackson
, who covers federal and state controversies and litigation. Associate
Michael Scarduzio
 has experience in SALT controversy and criminal tax matters.
Jones Day
's '
very strong
' practice handles a variety of contentious and non-contentious matters for treatment centers and large pharmaceutical companies, including antitrust and consumer protection claims, product liability disputes, and patent interference proceedings.
Kenneth Field
co-heads the practice alongside
Alexis Gilroy
in Washington DC. Field has broad experience in antitrust and government investigations, while Gilroy maintains a digital health focused practice, routinely assisting clients with transactional and regulatory issues surrounding telehealth, telemedicine, and mobile health.
Heather O'Shea
bolsters the team from Chicago with her longstanding regulatory expertise in the biotech, pharmaceutical, and medical device industries, often advising clients on FCA, anti-kickback, and clinical research compliance.
Jones Day
advises fund sponsors and investors on all matters related to fund formation operations, often acting in matters with aspects that cover various jurisdictions. The team is primarily based in Chicago, where
Michael Earley
and
Robert Lee
co-lead the national practice group; Earley well-versed in forming and structuring private investment funds, co-investments, secondary transactions, fund restructurings and internal governance for fund sponsors; Lee focusing on real estate funds. Alongside them,
Jessica Panza
assists firms through the full fund life-cycle. In New York,
Thomas Devaney
has a track record in forming private funds and negotiating sophisticated seed and anchor investor arrangements.
Jones Day
's Miami office has entered a new era following a series of senior-level departures in 2022, including corporate partners 
Enrique Martin
 and
Nicholas Rodríguez
, along with project finance specialists
Richard Puttré
 and
Fradyn Suárez
.
Luis Vélez
 has now stepped up as the lead corporate partner in Miami and frequently represents US-based clients on their investments and interests in Latin America; notably, he advised TotalEnergies on its strategic alliance and investment agreement with Omaha Beach Investment Corp, Sunix Petroleum, and Tropigas Dominicana in the Dominican Republic. The Miami office and broader Latin America team are also notably active in private equity investments and transactions in the agriculture sector, along with a growing swathe of investments by Latin American businesses into the US.
Cristina Pérez Soto
leads the Miami litigation team, and has an extensive record in internal investigations, anti-money laundering and sanctions; she and the team are also noted for investigations linked to acquisitions. Additionally recognised for its experience in energy and infrastructure, Pérez Soto's group also has growing credibility in the financial services and fintech areas.
Jones Day
has continued to develop its geographic coverage with additional engagements in Uruguay and Bolivia, building on its already established record in key markets such as Brazil, Mexico, Colombia and Venezuela. It has proven capability in internal investigations, enforcement and financial controls, and is a growing force in anti-money laundering and sanctions-related matters. The team is also recognised for anti-corruption due diligence relating to M&A and other transactions, and is at the forefront of anti-corruption programmes for international clients that have assets and interests in Latin America.
Cristina Pérez Soto
leads the Miami litigation team and is an established figure in internal investigations, anti-money laundering, sanctions and anti-corruption due diligence for transactions; she is noted for her experience in the energy and infrastructure, financial services and fintech sectors. Of counsel
Guillermo Larrea
is another key figure; based in Mexico City, he is frequently engaged for investigations relating to anti-corruption, anti-money laundering and fraud matters. At associate level, senior
Fernando Pastore
 in Sao Paulo is also noted.
Eric Snyder
moved to
McGuireWoods LLP
in June 2022.
Jones Day
remains busy in Latin America matters despite a series of recent senior-level departures, including Miami partners
Enrique Martin
and
Nicholas Rodríguez
, along with
Marcello Hallake
in Sao Paulo. The firm's sheer size and longstanding focus on the region has ensured it remains well positioned for big-ticket transactions, particularly those involving North American corporates and private equity houses. The firm is also building its presence advising Spanish clients on their investments in Latin America. Brazil continues to be a major focus for the firm, with senior name
Wade Angus
splitting his time between New York and Sao Paulo.
Luis Vélez
is now the key corporate partner in Miami and frequently represents US-based clients on their investments in the region, including TotalEnergies, which he advised on its strategic alliance and investment agreement with Omaha Beach Investment Corp, Sunix Petroleum, and Tropigas Dominicana in the Dominican Republic. Head of the Mexico City office
Manuel Romano
is another senior figure in M&A, joint-ventures and strategic alliances; while Sao Paulo of counsel,
Artur Badra
, has extensive experience in cross-border transactions in Brazil and across South America.
Jones Day >
Firm Profile
The firm: Jones Day is a global law firm with more than 2,400 lawyers in 40 offices across five continents. The firm is distinguished by: a singular tradition of client service; the mutual commitment to, and the seamless collaboration of, a true partnership; formidable legal talent across multiple disciplines and jurisdictions; and shared professional values that focus on client needs.
Jones Day is an institutional partner for clients who seek counsel that seeks to understand them and their needs; that communicates with clients about their needs and the different tactics available for addressing those needs; that works seamlessly and impressively across offices and practices and with the client; that provides talent and expertise across subject areas and geographies; and that brings commitment and courage to the relationship and its engagements. We are formidable because every partner and every client has the entire global institution at their command and is a high priority of the Firm as a whole. We are true partners, with each other and, even more importantly, with our clients.
Regions of practice
United States: Surveys repeatedly list Jones Day as one of the most frequently engaged law firms by U.S. corporations for both transactional and disputes matters, and among the leaders in client service. Jones Day's more than 1,500 lawyers across its 18 U.S. offices collaborate to serve clients across practices and geographies on all major matters that span time-honored practices (antitrust, mergers and acquisitions, litigation, and government regulation) to more recently established and expanded areas (cybersecurity, life sciences, energy, and technology) that specifically address the contemporary challenges of an increasingly complex global business and legal environment.
Europe and Middle East: Jones Day provides a significant presence in Europe that offers clients more than 575 lawyers from its European offices in Amsterdam, Brussels, Düsseldorf, Frankfurt, London, Madrid, Milan, Munich, and Paris. The firm's lawyers counsel clients in administrative and public law, banking and finance, capital markets, competition law and regulatory, derivatives, market infrastructures, dispute resolution, and investigations.
In the Middle East, the Firm's Dubai-based lawyers have accumulated significant experience in most of the region's key industries and jurisdictions, advising on mergers and acquisitions and corporate transactions, projects and infrastructure, commercial transactions, real estate and construction matters, regulatory compliance, and dispute resolution.
Asia-Pacific: Jones Day has committed substantial resources and capacity to serve each of Asia's distinct markets, including China, Japan, Singapore and Southeast Asia, as well as Australia. Spread throughout ten offices in the region, the Firm's more than 180 lawyers represent clients in practice areas including antitrust, banking and finance, capital markets, corporate and commercial, energy, global disputes, intellectual property, labor and employment, mergers and acquisitions, private equity, real estate, and several others.
The majority of Jones Day's Asia-based lawyers are admitted to practice local law in their home jurisdictions. Most have practiced in more than one country, enabling Jones Day's Asia team to render multijurisdictional legal services. Jones Day has been granted a Qualifying Foreign Law Practice license (QFLP) in Singapore.
Latin America: Jones Day is one of the leading global law firms serving the Latin American region through its offices in Mexico City and São Paulo, along with attorneys based in key business and legal centers such as New York, Houston, Dallas, Miami, and Madrid. Jones Day's Latin American experience extends to mergers and acquisitions, investigations and anti-corruption, projects and infrastructure, banking and finance, energy, dispute resolution, business restructuring, private equity and capital markets.
Managing partner: Gregory M. Shumaker
U.S. offices: Atlanta, Boston, Chicago, Cleveland, Columbus, Dallas, Detroit, Houston, Irvine, Los Angeles, Miami, Minneapolis, New York, Pittsburgh, San Diego, San Francisco, Silicon Valley, Washington, D.C.
Europe and Middle East offices: Amsterdam, Brussels, Dubai, Düsseldorf, Frankfurt, London, Madrid, Milan, Munich, Paris
Asia-Pacific offices: Beijing, Brisbane, Hong Kong, Melbourne, Perth, Shanghai, Singapore, Sydney, Taipei, Tokyo
Latin America offices: Mexico City, São Paulo
Main areas of practice:
Antitrust and competition law
Business and Tort litigation
Business restructuring and reorganization
Cybersecurity, privacy and data protection
Employee benefits and executive compensation
Energy
Financial markets
Global disputes
Government regulation
Health care and life sciences
Insurance recovery
Intellectual property
Investigations and white-collar defense
Issues and appeals
Labor and employment
M&A
Private equity
Real estate
Securities litigation and SEC enforcement
State Attorney General enforcement, investigations and litigation
Tax
Technology
Main Contacts
| Department | Name | Email | Telephone |
| --- | --- | --- | --- |
| Managing Partner | Gregory M. Shumaker | | |