Jones Day > Los Angeles, United States > Firm Profile
Jones Day
Offices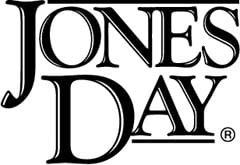 Jones Day
555 S FLOWER ST
FIFTIETH FLOOR
LOS ANGELES, CA 90071
CALIFORNIA
United States
Jones Day > The Legal 500
Rankings
Jones Day
provides clients with support across the whole gamut of antitrust-related civil litigation and class action. The firm fields a deep bench of litigators with particular strengths in the pharmaceutical, health insurance, auto parts, and technology sectors. Practice head
Craig Waldman
 and class action expert
John Majoras
are situated in the firm's Washington DC office in addition to
Julie McEvoy
, who regularly represents clients against claims brought forward by federal agencies and private plaintiffs. In Cleveland,
Michelle Fischer
litigates issues including price discrimination, sham petitioning, tying and bundling, as well as price gouging and monopolization. Further key attorneys are healthcare litigation expert
Jeffrey LeVee
(Los Angeles), former FTC litigation and trial counsel
Lin Kahn
(San Francisco), and
David Kiernan
(San Francisco), whose expertise ranges from the technology and healthcare to the energy industry.
Paula Render
 retired at the beginning of 2021.
Jones Day
's dominant appellate practice handles some of the most high-profile appeals in the country, regularly appearing before federal and state appellate courts nationwide. The firm also secures a significant share of Supreme Court appearances, where it has argued 17 cases during the last five terms. Among its recent headline files,
Michael Carvin
successfully represented the Arizona Republican Party before the Supreme Court in upholding Arizona's bans on ballot harvesting and out-of-precinct voting as consistent with Section 2 of the Voting Rights Act — reversing an earlier Ninth Circuit decision. Former solicitor general
Noel Francisco
has an impressive record in government regulation-related matters; he recently filed a certiorari petition on behalf of the Roman Catholic Diocese of Albany, and several other religious organizations, challenging New York's regulatory mandate that all employers provide coverage for abortions in health insurance plans. Among the team's other recent highlights, up-and-coming litigators
Jeffrey Johnson
and
Yaakov Roth
paired up to secure an appellate victory in the Ninth Circuit for LowerMyBills (LMB) Mortgage Services, after the company was sued over receipt of an allegedly unwanted text message.
Benjamin Mizer
and of counsel
Beth Heifetz
are also noted. In 2021, new partners
Hashim Mooppan
and
James Burnham
rejoined the firm following stints at the Department of Justice. All named attorneys are based in Washington DC.
Boasting a sturdy footprint in key global technology centers and commercial markets and therefore able to navigate mandates both in the United States and globally,
Jones Day
's licensing and technology transactions group advises on the development, acquisition, transfer, and exploitation of technology and IP assets through commercial transactions. The group's expertise includes licensing, strategic alliances, collaboration agreements, joint development, M&A and joint ventures. Recent work highlights include advising Skyworks Solutions in connection with its acquisition of the Infrastructure and Automotive business of Silicon Laboratories in an all-cash asset transaction valued at $2.75bn. The practice, which is jointly led by
Joseph Melnik
in Silicon Valley and
Anthony Insogna
in San Diego, has garnered an excellent reputation in the market, particularly for its expertise in transactions in the high-tech, biotech and pharmaceutical industries. Several of the group's attorneys have scientific or business degrees under their belt.
Warren Nachlis
and
Scott Lyne
in New York; and
Ka-On Li
 in Silicon Valley are among the key names of the department.
Jones Day
exhibits an expert approach with regard to an extensive range of labor and employment disputes, acting for clients in a variety of industries. The group is recognized for having a strong track record when dealing with wage and hour cases; disability, age, race and gender discrimination actions; trade secrets; and employee mobility issues. New York-based
Matthew Lampe
, who is well versed in class actions, leads the practice alongside Chicago-based discrimination expert
Elizabeth McRee
. With experience in a range of employment matters,
Michael Gray

supports the team in Chicago, handling class actions and discrimination cases.
Aaron Agenbroad
fulfills a similar role by specializing in a range of wage and hour class actions in San Francisco. In Washington DC,
Thomas Chiavetta
is an experienced litigator focusing on the transportation industry. Reinforcing the practice's efforts is
Eric Dreiband
, who rejoined the team in February 2021 from the Department of Justice. In similar fashion,
Kate O'Scannlain
joined the firm from the Department of Labor in May 2021. Further changes to the team include
Allison Crow
and
Kelsey Israel-Trummel
making partner in January 2021.
Jones Day
 represents businesses in relation to matters covered by the National Labor Relations Act and the Railway Labor Act, including collective bargaining work, labor arbitrations and union organizing matters. The firm's high-profile clients operate across a wide range of industries, including food, rail and mining. 
Brian West Easley
, partner-in-charge of the Minneapolis office, has experience representing employers in manufacturing, natural resources and transport. Washington DC-based
Patricia Dunn
is an experienced negotiator in labor agreements, bargaining multiple contracts and advising clients on strategy and contingency planning. Chicago-based associates
Samantha Woo
 and
Allyson Werntz
are key supporting players in many cases.
Willis Goldsmith
 brings more than forty years of experience representing clients before state and federal trials. The team is led by New York-based
Matthew Lampe
 and Chicago-based 
Elizabeth McRee
.
Jones Day
combines corporate and individual representation in criminal cartel litigation, including high-stakes proceedings in rail, semiconductors and capacitors investigations, with a strong record in civil cartel investigations and follow-on enforcement proceedings of national and international significance. The firm fields an experienced team with DOJ and FTC experience, overseen by San Francisco-based antitrust head
Craig Waldman
. Also in California,
Eric Enson
is strong across jury trials and DOJ investigations into alleged cartel conduct, while in Washington DC, former Deputy Associate Attorney General
Julie McEvoy
is a specialist antitrust litigator with extensive experience in civil and criminal antitrust matters, conducting and resolving investigations, and defending clients against civil litigation brought by federal agencies. Also in DC,
John Majoras
is a go-to counsel for multinational companies facing international cartel investigations and litigation.
The team at
Jones Day
has considerable experience acting for clients active in the energy, telecommunications, healthcare, hospitality, insurance, pharmaceuticals, construction and real estate area. Besides traditional B2B disputes, it is also increasingly involved in consumer fraud litigation and False Claims Act litigation.
John Majoras
in Washington DC can impress with a broad practice covering a variety of matters; he leads the team together with the Atlanta-based
Stephanie Parker
, who recently defended R.J. Reynolds Tobacco Company in smoking-and-health litigation across the country, including over 1,300 "Engleprogeny" lawsuits in Florida state courts.
Leon DeJulius
 in New York is well versed in appellate matters.
Karen Hewitt
 in San Diego is part of a team representing Walmart in all facets of opioid litigation nationwide.
Praised for its '
great skill at writing briefs and its strategic approach
',
Jones Day
has achieved many successes for clients across a range of toxic tort cases, succeeding at an early stage through aggressive pre-trial strategy, as well as being well equipped with an impressive roster of trial lawyers to try cases should it be necessary. While she is best-known for her track record trying product liability cases within the tobacco and pharmaceutical industries, Atlanta-based team head
Stephanie Parker 
has broader capability within the toxic tort space, including cases involving groundwater and air emissions. Clients also benefit from access to the firm's first-rate appellate offering (including ten former Supreme Court clerks), who are often brought in at an early stage to help shape the litigation process.
Jones Day
offers 
'incredibly deep knowledge of subject matter' 
ranging from data privacy law to healthcare litigation. The team is a go-to firm for M&A involving health systems and private equity firms, with San Francisco-based co-head
James Dutro
particularly known for his work with academic medical centers. The team's regulatory strength is also notable with Washington DC-based co-heads
Kenneth Field
and
Alexis Gilroy
offering respective expertise in antitrust and data privacy law. Key work includes advising ProMedica on its virtual care waiver program.
Heather O'Shea
leads the litigation practice from Chicago,  bringing deep experience in False Claims Act and Stark Law cases. Also recommended is Los Angeles-based regulatory specialist
Claire Castle
.
With extensive experience in acting for aviation sector clients,
Jones Day
fields a team that includes civilian and former military pilots, former senior officers of the FAA and Department of Justice, and former aviation manufacturer in-house lawyers. Pittsburgh-based
John Goetz
heads up the firm's worldwide airlines and aviation cross-practice initiative, counseling airline and aviation clients in China, Japan, the Philippines and Saudi Arabia, in addition to the US. Other names to note are litigation and trial attorney
Matthew Papez
in Washington DC, who is particularly focused on the aviation and aerospace industries; and Detroit-based
Stephen Cowen
, whose track record includes representing aerospace clients in breach of contract, patent, trade secret and business tort disputes.
Jones Day
offers a versatile, cross-departmental trade secrets team that regularly handles high-profile and often multi-jurisdictional disputes for a varied roster of blue-chip corporate clients. San Diego-based
Randall Kay
is a highly experienced litigator and advisor within the trade secret space, whose recent engagements include proceedings for clients in telecoms, semiconductor manufacturing, healthcare, and solar power generation. Los Angeles-based IP trial lawyer
Andrea Jeffries
is especially noted for her knowledge and reputation in pharmaceuticals, biotechnology, and software.
Steven Zadravecz
focuses on trade secret and employment litigations from the firm's Irvine office, while Houston-based
Joshua Fuchs
is also recommended for his broad sector focus, including energy trading and consumer goods manufacturing.
Jones Day
has a well-established reputation in the corporate governance space, with it assisting many prominent clients with their most complex and significant issues. The team's wide-ranging expertise includes ESG, proxy battles, takeover preparedness, board composition and fiduciary duties. The practice is led by
Lizanne Thomas
, who divides her time between the New York and Atlanta offices. Thomas regularly acts for special committees on control and conflict transactions, as well as internal investigations. Newly-promoted partner
Justin Macke
, who is based in New York, has significant experience of advising public companies on public mergers in the face of activist shareholders. Another name to note is Atlanta-based associate
Joanna Sutton
, who acts for clients in a wide range of industries, including food, energy, textiles, chemicals and technology.
Jones Day
is well equipped to handle cross-border investigations and disputes. The team is known in the market for its expertise in bet-the-company litigation, anti-corruption and fraud matters, and investigations brought by domestic and international enforcement authorities. Chicago's
Theodore Chung
leads the team; he is recommended for internal investigations, and defending companies and individuals in criminal and regulatory proceedings, as well as compliance programs.
Adept at guiding clients through the entire life cycle of litigation claims – from pre-litigation counseling through discovery, jury trials, and appeals –
Jones Day
is a popular choice among life sciences and healthcare clients defending individual wrongful death and personal injury claims, as well as in large class actions. Atlanta-based team head
Stephanie Parker
has extensive experience trying and leading high-stakes litigation, including jury trials, for pharmaceutical companies in the defense of product liability claims, as well as patent infringements.
José Isasi
in Chicago is another key member of the team, particularly in light of his first-chair credentials, which have seen him secure notable victories for medical devices manufacturers in product liability-related federal and state jury and bench trials. The arrival in April 2021 of Los Angeles-based first-chair trial lawyer
Celeste Brecht 
from
Venable LLP
strengthens the team, particularly in light of her pharma product liability-related expertise.  
Jones Day
's widespread presence across the US provides it with extensive connections to corporate issuers. The team operates across the investment grade, high-yield and convertible debt segments. It is particularly noted for debt exchange offers and is active in debt offerings connected to acquisition financings. Cleveland's
Michael Solecki
, Chicago partner
Edward Winslow
and
Rory Hood
in New York, are key names.
Jones Day
's widespread connections to industrials across the US brings it a steady volume of issuer engagements. The firm's strong New York office is also gaining ground in underwriter engagements. Cleveland partner
Michael Solecki
 is a prominent name in the market, along with
Edward Winslow
 in Chicago and
Rory Hood
in New York.
Jones Day
's finance practice is noted for its breadth, as the firm assists financial institutions, direct lenders, corporations, private equity firms and hedge funds with negotiating various financial structures. Equally comfortable on either side of transactions, the debt finance department is complimented by the firms strength in restructuring, financial litigation and regulatory issues.
Brett Barragate
and
Rachel Rawson
lead the team from New York and Boston respectively; the former recently advised healthcare company Steris Plc on obtaining $2.55bn in financing across multiple facilities, while the latter focuses on asset-based lending and investment grade financings . Cleveland-based
Caitlin Hunter
was promoted to partner in January 2021.
Jones Day
represents a variety of energy clients, including multi-state utilities, private equity investors, and renewable energy developers, in a range of regulatory, transactional, and enforcement matters. The practice works closely with the firm's global M&A, and banking and finance practices to provide '
quality
' advice. The group is well regarded for its FERC litigation capabilities and has experience in defending against allegations of market manipulation, rate case litigation and complaints contesting capacity market design. It is also well equipped to advise on CFTC compliance issues and FERC investigations, with the '
highly respected
'
David Applebaum
being a specialist in FERC investigations and enforcement issues.
Jeffrey Schlegel
chairs the practice. All lawyers are based in Houston.
Well regarded for '
significant expertise in energy deals
' as well as '
good depth among the team'
,
Jones Day
represents clients operating in upstream, midstream and downstream oil-and-gas markets and infrastructure development. The firm's broad experience includes regulatory issues arising during acquisitions, mergers and other transactions that require FERC approval. Practice head
Jeffrey Schlegel
is based in Houston and has particular expertise in oil and gas, chemicals/petrochemicals and energy-related infrastructure.
Jones Day's 'very knowledgeable' team focuses on regulatory and transactional work, with the team particularly known for its clinical integration expertise and value-based care advice. Much of its work is with regionally focused networks, taking advantage of its large network of offices. The team is co-led by three attorneys, Washington DC-based Alexis Gilroy and Kenneth Field, and Chicago-based Heather O'Shea. Columbus-based Lisa Han is known for her transactional work, and San Francisco-based David Morris acts on employer/payer contracting matters. Dallas's Kurt Copper offers contentious support to clients.
Jones Day
leverages the experience of its team to represent major brand owners such as the BMW Group, McCain Foods and the Wikimedia Foundation in complex, high-value trademark, unfair competition and false advertising disputes across the nation. In Cleveland, trademark litigation expert
Meredith Wilkes
, who advises clients across the food, consumer products, insurance and sports sectors, leads the group, along with
John Froemming
in Washington DC, who brings a strong record in trademark conflicts in federal courts.
Anna E. Raimer
at the Houston office maintains an active practice leading oppositions and cancellations before the Trademark Trial and Appeal Board.
The team at
Jones Day
provides counselling designed to minimize labor and employment risks. It advises clients on varied and complex issues such as the design and administration of compensation systems; dismissals; the implementation of non-discriminatory reductions-in-force and plant closings; the investigation of sexual harassment, theft and other misconduct; and compliance with complex new employment laws. Names to note include 
Elizabeth McRee
 and
Michael Gray

in Chicago, with Gray covering matters arising from the Fair Labor Standards Act, the Family and Medical Leave Act and state anti-discrimination laws; and
Matthew Lampe
in New York, who handles class actions, discrimination and wrongful discharge laws. In Atlanta,
Deborah Sudbury
is another active member of the practice, handling a range of cases across varied industries.
Jones Day
's team of lawyers has 'e
xcellent resources for specialized real estate topics'
such as build-to-suit and lease projects, hospitality developments and fund formation, in addition to its core transactional acquisition, disposition and leasing offering. Leading from the Chicago office,
Robert Lee
and
Brian Sedlak
are highlighted for their respective specialism in REIT's, joint ventures and transactions involving infrastructure assets.
Jones Day
is well-regarded in the market for its work in RMBS litigation, where it represents a number of prominent banks, as well as for handling antitrust suits involving manipulation of markets in rates, securities and derivatives.
Jayant Tambe
and
Brett Barragate
lead the team from the firm's New York office. Tambe is noted for his work in the derivatives space, where he previously handled a large number of disputes for major financial institutions.
Howard Sidman
is also based in New York and has considerable experience in the RMBS space.
Counting multinational manufacturing companies among its key list of clients,
Jones Day
's '
truly remarkable
' employee benefits and executive compensation team has demonstrable capability in handling M&A and financing matters.  In the firm's New York office, practice co-leader
Eric Mosier
advises clients on the employee benefits aspects of M&A, as well as acting for private equity funds in leveraged buyout transactions. Elsewhere, Cleveland-based
Patricia Eschbach-Hall
 is noted for her experience in cross-border employee-related issues.
Jones Day
's employee benefits and executive compensation team acts for clients primarily in the food and healthcare industries. In Washington DC, practice co-head
Evan Miller
 litigates employee benefits issues on behalf of corporate plan sponsors, multi-employer plan contributors, and institutional and individual ERISA fiduciaries. He also is actively engaged in special projects relating to the restructuring of pension and retiree health liabilities. Also in Washington DC is
Miguel Eaton
, who likewise deals with complex employee benefits issues, and co-chairs the practice.
Led by
Kathryn Keneally
 and
Frank Jackson
, the New York-based tax controversy team at
Jones Day
focuses on representing multinational corporations and high-net-worth individuals in US federal tax controversies before the IRS, US Tax Court and other federal courts. Connected to a global network of offices to provide full coverage regarding tax disputes, the team is also experienced in administrative investigations and grand juries, as well as civil tax disputes.
Michael Scarduzio
 is a specialist in SALT controversy and criminal tax litigation, while
Charles Hodges
is an expert in federal tax litigation, especially cross-border tax disputes.
Jones Day
leverages its global legal network to provide excellent services to both domestic and internationally-based life sciences groups. It offers regulatory and transactional advice in addition to providing major litigation support. The team notably advised Takeda Pharmaceuticals on Hatch-Waxman litigation regarding three of its diabetes products. The team is led by Washington DC-based
Kenneth Field
and 
Alexis Gilroy
, alongside
Heather O'Shea
in Chicago. Boston-based
Maureen Bennett
 is also recommended for advice on clinical trials and research agreements.
The offering at
Jones Day
comprises a core team of experienced fund formation attorneys located throughout the US and across the globe, and supporting private equity, real estate, tax, regulatory and leveraged finance groups which provide necessary assistance to fund sponsor clients with their investment activity. The group is well versed in advising on primary investments, co-investments and secondary transactions. The Chicago office fields
Michael Earley
– who acts as co-head of the private equity team – and
Robert Lee
 – who leads the firm's real estate funds department.
Leveraging vast resources throughout the country, including particularly strong offerings in Atlanta and the Midwest, the 'very impressive' practice at Jones Day has the strength-in-depth and versatility to handle a wide range and volume of consumer product-related disputes, including major class actions, MDLs, congressional hearings and government investigations. The team is best noted for its ability and willingness to take cases to trial, often in very plaintiff-friendly jurisdictions. Atlanta-based team head Stephanie Parker  exemplifies this approach and is regularly at the forefront of the most significant mandates for the team, including her ongoing work for tobacco giant R.J. Reynolds. New York-based of counsel Theodore Grossman  has deep experience at both trial and appellate level and has gained many important victories for defendants in major consumer class actions. Frank Bayuk in Atlanta continues to gain a strong reputation defending clients from a range of sectors, including tobacco, nutritional supplements and paint and lead pigment, in product liability and mass tort lawsuits. The team was also strengthened in April 2021 by the arrival of Los Angeles-based Celeste Brecht  from Venable LLP.
The insurance recovery group at Jones Day continues to operate in the upper end of the market, handling many of the critical insurance issues of the day from data breaches over natural disasters to high-profile financial losses. The practice covers insurance issues related to a wide variety of claims, successfully representing clients at trial and in arbitrations while also supporting them in mediations and negotiations. In addition, the team regularly makes use of its cross-border capabilities. Los Angeles-based practice head Tyrone R. Childress draws on experience in complex coverage claims relating to property loss, mass tort claims or product liability. In New York, Edward Joyce  contributes expertise in professional liability, D&O liability and business interruption claims. While Craig Hirsch left the firm  in November 2021, New York-based up-and-comer Jason Lissy joined the partner ranks in January 2021.
Jones Day
has a standout global operation, combining a strong presence in multiple US commercial centres with its global platform, and regularly handling complex cross-border mergers, most notably closing Bombardier Transportation's sale to Alstom in January 2021. The firm represents major companies in a number of industries including aerospace, heavy industrials, and tech, while also regularly advises on private equity-backed strategics, an emerging area in the market. The team handles HSR filings, FTC and DOJ investigations and review processes, and is also active in merger litigation, with standout practitioner
Michael Knight
part of a team representing Axon against the FTC's challenge to its acquisition of VieVu. The US practice is led by
Craig Waldman
, an active merger counsel with standout involvements during 2021 in the tech, private equity, and transportation sectors, most notably working with the Duchossois Group on the sale of the Chamberlain Group to Blackstone for $5bn. The highly-praised
Ryan Thomas
has been active in complex merger proceedings in a variety of sectors, and Houston's
Bruce McDonald
is noted for his expertise in energy, tech, and telecoms work, advising clients on government merger investigations and reviews.
Kenneth Field
remains a key name for healthcare work, with great knowledge of hospital mergers and FTC challenges, while
Aimee DeFilippo
led on Eaton's successful acquisition by Danfoss. In San Francisco, former FTC official
Lin Kahn
specializes in investigations and litigation. Lawyers are in Washington DC unless otherwise stated.
Paula Render
 retired from the firm.
The team at Jones Day utilizes its international expertise to advise over multijurisdictional reorganization and bankruptcy proceedings. Bruce Bennett, global leader of the practice who resides in the Los Angeles office, is well versed in the representation of both debtors and creditors and has expertise in a range of sectors such as retail, telecommunications, aviation, gaming and computer technology. He led the team in its representation of the Jackson Crossover Group, the largest creditor constituency group in the Chapter 11 case of Intelsat S.A, demonstrating the team's capabilities in handling secured and unsecured debt. Corinne Ball, who is New York based, is also worth noting for her role in the debtor's counsel for The Roman Catholic Diocese of Rockville Centre regarding its Chapter 11 case. Heather Lennox, based in New York and Cleveland, is another notable individual, known for her strength in advising both domestic and international clients, and work with the National Bankruptcy Conference. The practice saw the departure of Timothy Hoffmann in May 2021.
Jones Day
is well known for its municipal related advisory concerning revitalizations, and is well versed in the representation of both debtors and creditors, government operations and labor relations. LA based practice leader
Bruce Bennett
 regularly acts in cases involving healthcare companies, reflecting his broad experience in the field. With the support of
Benjamin Rosenblum
,
Anna Kordas
and
Chané Buck
, the team collectively advised over its secured and unsecured claims against the debtors in the Verity Health System of California bankruptcy case. The practice also regularly represents investment funds, and has an involvement in the ongoing bankruptcy of Puerto Rico.
Heather Lennox
 oversees the Cleveland office and often advises debtors, creditors' committees and bank groups.
Drawing from its strong global and US presence, Jones Day is a solid choice for complex cross-border IP disputes. The practice is frequently sought out by leading pharmaceutical and life science companies for the protection of their patents, and maintains a busy caseload in the technology, electronics, software and consumer product sectors. The group regularly acts before the country's most relevant venues, with a good track record before the federal circuit, PTAB, and a growing ITC practice. Steering the team are the Cleveland-based David Maiorana, co-chair of the IP litigation practice; and Anthony Insogna in San Diego, who is currently chair of the firm's global IP department and is particularly well versed in representing  pharmaceutical and biotech companies. Andrea Jeffries (Los Angeles); Jones Day (Chicago); Sarah Geers (New York); and Greg Lanier (Silicon Valley) are other key names of the practice.
The Washington DC-based practice at Jones Day has strong expertise in matters pertaining to satellites and defense. The department is headed by Bruce Olcott , an expert on issues pertaining to wireless and wireline entities with a strong history representing them before the FCC. Alongside Olcott, Brett Shumate deploys his substantial expertise in litigation, focusing on regulatory matters pertaining to M&A in the sector. Schuyler Schouten is a specialist in navigating regulatory situations with little previous legislation and adjudication. Samir Jain departed the practice.
Jones Day
's construction practice is an established name in major projects in the US and internationally, standing out for its proficiency in dispute resolution but regularly representing clients from the initiation of projects and preparation of contract documents. The firm has become a go-to name when it comes to troubled projects needing guidance through to completion, handling dispute resolution and litigation. In this space,
Roy Powell
is a key figure and he co-leads the practice, dividing his time between the Dallas and Pittsburgh offices. Leading the practice alongside him is Los Angeles'
Daniel McMillan
, an experienced transactional and trial attorney, specialized in the construction industry and experienced in first-of-their-kind cases. In Houston,
Laurens Wilkes
and
William Taylor
are noted trial and arbitration lawyers in the construction sector, while international arbitration expert
Tarek Abdalla
is a key name in Pittsburgh.
Jones Day
's securities litigation and SEC enforcement practice '
has deep knowledge of the practice area and skilled advocates
', frequently defending companies and their directors and officers against claims under the federal and state securities laws, and in SEC enforcement matters. The firm has a strong nationwide presence through its offices in the Midwest, Southeast, Texas and California, as well as in New York and Washington.
Henry Klehm
 in New York leads the practice, in which Cleveland-based 
Geoffrey Ritts
 is recommended for his '
extremely deep knowledge of the case law and is thorough and persuasive in his manner of presentation
'. He led the defense of Brookdale Senior Living Inc. in a class action alleging fraudulent misstatements about the company's staffing practices. Atlanta-based 
Mike McConnell
 '
listens to what you need and helps you craft solutions that support the board and executive management groups effectively
', while
John Tang
 in San Francisco is '
highly skilled in translating very complex topics into simple-to-understand terms
'.
Jones Day
represents clients in a variety of environmental litigation in federal and state courts, showcasing strong credentials in the area of climate change and emerging contaminants. The team is comprised of attorneys with former experience in federal agencies, including the EPA, and draws on resources throughout the US and Europe to assist clients operating in the chemical, energy, mining, waste management, forest products, automobile manufacturing, real estate development and agriculture sectors in toxic tort and insurance coverage litigation matters.  Department head
Kevin Holewinski
 manages a busy caseload featuring high-stakes environmental, climate change and toxic tort litigation; he is based in Washington DC.
Jane Story
 is a noteworthy practitioner in Pittsburgh, who is recommended both for CERCLA litigation and compliance issues, while
Thomas Donnelly
 stands out in the San Francisco office for his longstanding experience in administrative proceedings before environmental agencies and litigation.
Advising household names including BMW, Wikimedia and the Rock and Roll Hall of Fame and Museum, the intellectual property practice at Jones Day provides clients with comprehensive services for the clearance, licensing, prosecution and management of their global trademark portfolios. Meredith Wilkes, an experienced brand protection and enforcement advisor, leads the team in Cleveland, where support is provided by Carrie Kiedrowski, who advises companies across the real estate, food and beverage, education, software and insurance sectors. In Houston, Anna E. Raimer specializes in counselling clients on Internet and social media trademark issues. Jessica Bradley  left in August 2021.
Jones Day
is active across the US private equity market, advising relationship clients such as Riverside and Eagletree on a wide range of buyouts, exits, minority investments, and portfolio company issues. The team is geographically diverse, with strong presences in New York, Cleveland, and Chicago, and offers a combination of strong transactional expertise alongside in-house corporate and regulatory capabilities. Alongside work for long-term clients, the firm has expanded its share of work for leading players, with Washington DC-based
Daniel Michaels
advising American Industrial Partners on the purchase of Raytheon's Missile Defense businesses by its portfolio company Vertex Aerospace, a complex transaction that also saw a key role for New York-based transactional partner
Justin Macke
. The team is led by
Andrew Levine
 in New York, who has a strong record in global  deals and regularly advises the likes of EagleTree and JF Lehman on major transactions, while Cleveland's
Denise Carkhuff
is a key name for buyouts, private M&A, and advice to management teams. In Chicago,
Lisa Lathrop
is a prolific transactional advisor to a range of private equity sponsors throughout the life-cycle of investments, while Detroit-based
Lara Pender
is noted for her work on early-stage and venture transactions. New York-based associate Emily Cai (NEEDS TAGGING) has an emerging reputation for global transactions across a variety of industries, including energy, telecoms, and industrials.
Jones Day
has an '
extremely responsive and knowledgeable team that truly understands what is going on in the market
'. The well-balanced practice represents a good mix of emerging companies and investors, with expertise across all stages of the company's life cycle. The team is particularly active on later stage mandates, including advice on high-value financings, IPOs and mergers. The firm's industry knowledge is equally broad, with domestic and cross-border technology, healthcare, energy and manufacturing-related deals all featuring on the agenda. Global private equity co-head
Michael Earley
leads the team from Chicago. An experienced team on the West Coast includes
Taylor Stevens
and
Cameron Reese
 ('
a master of details
') in San Diego, and in Silicon Valley, the '
good humored and affable
'
Timothy Curry
, who is '
a tenacious advocate when necessary
'. Clients also single out the '
very efficient and responsive
'
Lara Pender
, who divides her time between Detroit and Silicon Valley.
Jones Day
's national real estate practice takes a lender-focused approach and is active across the whole spectrum of real estate financings, from construction to revolving and term loans, to mezzanine loans, CMBS loans, and tax-driven financings. On the borrower side, it is growing its portfolio with regular instructions from capital investors, hospitality owners, and private equity funds. Co-heads
David Paulson
and
Richard Rosenblatt
lead the bi-coastal practice from San Francisco and Atlanta, respectively. Additional noted attorneys include
Michael Riess
in Washington DC, who often leads on construction lending, syndicated and REIT financing,
Gregory Carpenter
in Irvine and
John Rafkin
in Chicago.
Jones Day
handles a host of transactions, financings, and restructurings for clients in healthcare, rail, steel, and asset management. Washington DC-based co-head
Joseph Goldman
is highly experienced in financial transactions, variously advising on post-acquisition integrations, restructurings and IP licensing issues. Fellow co-head
Edward Kennedy
works with both US-based MNCs and hedge funds on business combinations and investment structuring matters.
Andrew Eisenberg
specializes in M&A taxation, while
Richard Nugent
and
Colleen Laduzinski
, based in New York and Boston respectively, represent both creditors and debtors in debt workouts and Chapter 11 proceedings. Dallas-based
Kelly Rubin
is also noted. All named lawyers are based in New York unless stated otherwise.
The 'extremely client-oriented' group at Jones Day is roundly praised for its ability to resource 'complex and sophisticated matters', with its responsiveness, teamwork and partner-led service all common themes among sources. The arbitration practice sits within the firm's global disputes department, led by Washington DC-based Gregory Shumaker, and is distinguished by its integrated, cross-practice approach. As such, arbitration teams are often staffed with lawyers from outside the arbitration group, including appellate and IP specialists. Melissa Gorsline, also in Washington DC, is highlighted as 'extremely experienced in the field of investment arbitration' — she additionally acts on commercial matters. In San Francisco, experienced counsel Steven Smith and 'diligent and hard working' associate Paul Hines are also noted. Charles Kotuby left to join the Pitt Law Center for International Legal Education.
Jones Day
represents a diverse client base, from oil and gas producers and midstream businesses to local distribution companies and end-users. The firm has strong FERC litigation capabilities, with clients praising the group for being '
excellent in the prosecution and settlement
' of various pipeline matters, including rate and tariff litigation and defense against allegations of market manipulation. It also advises on FERC and CFTC compliance issues, handling investigations and enforcement matters; an area in which
David Applebaum
 is an expert. Other key figures include practice head
Jeffrey Schlegel
and
James Olson
. All named individuals are based in Houston.
Jones Day
stands out for its particular prowess handling ITC investigations with multi-forum and cross-border components. The practice, which includes practitioners with degrees covering key scientific fields to handle technology and life sciences matters, offers solid experience handling investigations in a wide range of industries such as semiconductors, software, automotive, manufacturing, and consumer products, both for domestic and foreign companies.
Blaney Harper
and 
David Maiorana
act as practice co-heads from Washington DC and Cleveland respectively. Other key attorneys include DC's
Vishal Khatri
and associate
Yuri Kalish
, and
Rita Yoon
in Chicago.
Jones Day
fields an international team of 400 M&A lawyers spread across 17 countries; its domestic offering is centered in New York, alongside lawyers in Atlanta, Chicago, California, Detroit and Miami, among other locations.
James Dougherty
is adept in a broad breadth of transactional affairs including LBOs, M&A, takeover defense, proxy contests, corporate governance and shareholder activism; he fronts the global offering while
Randi Lesnick
serves as chair for the Americas, advising on mergers, divestitures, takeovers, capital raising and restructuring mandates.
Jones Day
's 
'cutting-edge'
cybersecurity, privacy and data protection practice
'can't be recommended highly enough.'
The globally integrated team is particularly known for its international cyber incident response and forensic investigations capabilities and its 'e
xceptionally skilled attorneys.'
Daniel McLoon
and
Lisa Ropple
in Boston jointly lead the group, specializing in consumer class action defense and global cyber incidents, respectively. In Irvine,
Edward Chang
, who focuses on privacy litigation and regulatory compliance, and cybersecurity expert
John Vogt
are described as
'the best in the business'
.
Jones Day >
Firm Profile
The firm: Jones Day is a global law firm with more than 2,500 lawyers in 42 offices across five continents. The firm is distinguished by: a singular tradition of client service; the mutual commitment to, and the seamless collaboration of, a true partnership; formidable legal talent across multiple disciplines and jurisdictions; and shared professional values that focus on client needs.
Jones Day is an institutional partner for clients who seek counsel that seeks to understand them and their needs; that communicates with clients about their needs and the different tactics available for addressing those needs; that works seamlessly and impressively across offices and practices and with the client; that provides talent and expertise across subject areas and geographies; and that brings commitment and courage to the relationship and its engagements. We are formidable because every partner and every client has the entire global institution at their command and is a high priority of the Firm as a whole. We are true partners, with each other and, even more importantly, with our clients.
Regions of practice
United States: Surveys repeatedly list Jones Day as one of the most frequently engaged law firms by US corporations for both transactional and disputes matters, and among the leaders in client service. Jones Day's more than 1,600 lawyers across its 18 US offices collaborate to serve clients across practices and geographies on all major matters that span time-honored practices (antitrust, mergers and acquisitions, litigation, and government regulation) to more recently established and expanded areas (cybersecurity, life sciences, energy, and technology) that specifically address the contemporary challenges of an increasingly complex global business and legal environment.
Europe and Middle East: Jones Day provides a significant presence in Europe that offers clients more than 500 lawyers from its European offices in Amsterdam, Brussels, Düsseldorf, Frankfurt, London, Madrid, Milan, Munich, and Paris. The firm's lawyers counsel clients in administrative and public law, banking and finance, capital markets, competition law and regulatory, derivatives, market infrastructures, dispute resolution, and investigations.
In the Middle East, more than 20 lawyers are based in the firm's offices in Dubai and Saudi Arabia. They have accumulated significant experience in most of the region's key industries and jurisdictions, advising on mergers and acquisitions and corporate transactions, projects and infrastructure, commercial transactions, real estate and construction matters, regulatory compliance, and dispute resolution.
Asia-Pacific: Jones Day has committed substantial resources and capacity to serve each of Asia's distinct markets, including China, Japan, Singapore and Southeast Asia, as well as Australia. Spread throughout ten offices in the region, the firm's 250+ lawyers represent clients in practice areas including antitrust, banking and finance, capital markets, corporate and commercial, energy, global disputes, intellectual property, labor and employment, mergers and acquisitions, private equity, real estate, and several others.
The majority of Jones Day's Asia-based lawyers are admitted to practice local law in their home jurisdictions. Most have practiced in more than one country, enabling Jones Day's Asia team to render multijurisdictional legal services. Jones Day has been granted a Qualifying Foreign Law Practice license (QFLP) in Singapore.
Latin America: Jones Day is one of the leading global law firms serving the Latin American region through its offices in Mexico City and São Paulo, along with attorneys based in key business and legal centers such as New York, Houston, Dallas, Miami, and Madrid. Jones Day's Latin American experience extends to mergers and acquisitions, investigations and anti-corruption, projects and infrastructure, banking and finance, energy, dispute resolution, business restructuring, private equity and capital markets.
Managing partner: Stephen J Brogan
US offices: Atlanta, Boston, Chicago, Cleveland, Columbus, Dallas, Detroit, Houston, Irvine, Los Angeles, Miami, Minneapolis, New York, Pittsburgh, San Diego, San Francisco, Silicon Valley, Washington
Europe and Middle East offices: Amsterdam, Brussels, Dubai, Düsseldorf, Frankfurt, London, Madrid, Milan, Munich, Paris, Saudi Arabia
Asia-Pacific offices: Beijing, Brisbane, Hong Kong, Melbourne, Perth, Shanghai, Singapore, Sydney, Taipei, Tokyo
Latin America offices: Mexico City, São Paulo
Main areas of practice:
Antitrust and competition law
Business and Tort litigation
Business restructuring and reorganization
Cybersecurity, privacy and data protection
Employee benefits and executive compensation
Energy
Financial markets
Global disputes
Government regulation
Health care and life sciences
Insurance recovery
Intellectual property
Investigations and white-collar defense
Issues and appeals
Labor and employment
M&A
Private equity
Real estate
Securities litigation and SEC enforcement
State Attorney General enforcement, investigations and litigation
Tax
Technology
Main Contacts
| Department | Name | Email | Telephone |
| --- | --- | --- | --- |
| Managing Partner | Gregory M. Shumaker | | |