Jones Day > New York, United States > Firm Profile
Jones Day
Offices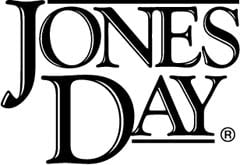 Jones Day
222 EAST 41ST STREET
NEW YORK, NY 10017-6702
United States
Jones Day > The Legal 500
Rankings
'
One of the strongest antitrust groups in the US, especially in healthcare
',
Jones Day
fields a dedicated antitrust group, which represents clients in some of the nation's largest and most complex antitrust cases.
Craig Waldman
spearheads the group from the Washington DC office, having relocated there from San Francisco. The firm also stands out in this space for its Silicon Valley hub, strengthening its capabilities in the hi-tech space. Waldman works in Washington DC alongside
Julie McEvoy
 and
John Majoras
, who co-leads the firm's global litigation practice and regularly represents multinationals in antitrust lawsuits. Located in Cleveland,
Michelle Fischer
shines in price discrimination cases, while Los Angeles-based
Jeffrey LeVee
stands out in the healthcare sector in particular.
Lin Kahn
 rejoined the firm's San Franciso office as a partner, in June 2020, after spending five years with the Federal Trade Commission.
Jones Day
's team stands out for its well-rounded appellate experience, spanning everything from brief drafting to presenting arguments in some of the most widely reported cases in federal courts of appeal and supreme courts nationwide. The group's unsurpassed excellence in politically loaded cases manifested itself in a recent win at the US Supreme Court, where
Yaakov Roth
 scored a judgment overturning the conviction of Bridget Anne Kelly, former aide to the Governor of New Jersey, in
Kelly v United States
; the case was brought in the aftermath of the high-profile "Bridgegate" scandal involving federal property fraud. The team is also known for its work on appeals seeking to challenge state and federal regulations on constitutional and statutory grounds; appellate veteran 
Michael Carvin
 acted as lead counsel and argued for the petitioners in the currently pending
Brnovich v Democratic National Committee
case involving a challenge to Arizona's voting provisions. Of counsel
Beth Heifetz
 heads up the department, where of counsel
Glen Nager
 and recently promoted partner
Jeffrey Johnson
 are also key figures. In November 2020,
Shay Dvoretzky
 departed to lead the appellate department at
Skadden, Arps, Slate, Meagher & Flom LLP
. Following his service as the 47th US Solicitor General,
Noel Francisco
 returned to the firm in July 2020; he now serves as the partner-in-charge of the office in Washington DC.
Drawing on its strong appellate practice, broad geographic reach and extensive jury trial experience, Jones Day represents clients from a broad range of industries as they face complex mass torts and class actions. The firm is at the forefront of defending clients against recent trends in consumer product litigation, such as representing a client in class actions challenging the efficacy of its hand sanitizing product filed at the outset of the covid19 pandemic. Atlanta-based Stephanie Parker is a renowned lawyer who has extensive experience trying and leading 'bet-the-company' litigation and is active for tobacco company R.J. Reynolds. New York based of counsel Theodore Grossman handles large-scale toxic torts disputes for Daikin America and Daikin Industries. Jennifer Weizenecker, Mike Quinlan and Jacqueline Pasek were promoted to partner in January 2021.
The insurance recovery team at Jones Day has extensive experience in insurance issues relating to both traditional and emerging liability risks. The team handles a broad range of coverage matters, including Covid-19, sexual misconduct claims, natural disasters, and high-profile financial losses. Heading the practice is Los Angeles-based Tyrone Childress who represents corporate policyholders in complex insurance coverage claims across the US. Another key practitioner is Richard DeNatale in San Francisco, who is an expert in the field of cyber insurance and routinely handles insurance matters for Sony.
Jones Day
impresses with its powerful licensing transactional practice. Driven by the firm's busy M&A and private equity caseload, the licensing and technology transactions practice of
Joseph Melnik
(Silicon Valley) and his team is among the most renowned practices in the market, especially in transactions from the hi-tech, biotechnology, and pharmaceutical sectors. The group is also exceedingly well versed in advising on the negotiation and drafting of strategic stand-alone license agreements, such as joint development agreements, strategic alliances and cooperations to further the development and commercialization of new technologies. The team includes several members with a STEM degree and frequently draws on its international office network for multi-jurisdictional matters.
Anthony Insogna
in San Diego is the firm's global IP chair. Associate
Robert Latta
specialises in technology transactions.
The team at Jones Day is recognised for covering the full gamut of contentious labor and employment disputes, with expertise across a variety of industries. The group has a strong track record in wage and hour cases; disability, gender and age discrimination claims; trade secrets and employee mobility issues; and disputes in connection with emerging technologies. New York-based Matthew Lampe, who is well versed in class actions, and anti-discrimination expert Elizabeth McRee in Chicago lead the practice. Also in Chicago, Michael Gray handles a wide range of employment claims, Houston's Joanne Bush was recently involved in several age discrimination cases, Wendy Butler in New York has experience in acting for management clients, and Brian Jorgensen in Dallas specialises in wage and hour litigation. Other key practitioners include Brent Knight, Michael Rossman, Efrat Schulman and Jonathan Linas in Chicago, Alison Marshall in Washington DC, and Steven Zadravecz in Irvine. Dallas-based Natalia Delaune made partner in January 2020, while Kelsey Israel-Trummel in San Francisco was promoted to the partnership in early 2021.
Jones Day's traditional labor practice has expertise in acting for employers in matters under the NLRA and RLA. The team regularly advises companies from the transportation, food and drink, media, manufacturing and healthcare industries, providing assistance with collective bargaining, litigation and arbitration proceedings, and developing labor strategies. Minneapolis-based Brian West Easley is regularly involved in mergers, acquisitions and bankruptcies alongside traditional labor work, while Patricia Dunn in Washington DC is noted for her 'wealth of knowledge in the area of labor negotiations', and Curt Kirschner in San Francisco specialises in the healthcare sector. Other key individuals include Donald Munro in Washington DC, David Birnbaum, Michael Rossman and associates Samantha Woo and Allyson Werntz in Chicago as well as Houston-based Joanne Bush. The firm's labor and employment practice is led by Matthew Lampe in New York and Elizabeth McRee in Chicago.
Innovative, complex and controversial construction projects are hallmarks of the work undertaken by 
Jones Day
's truly global practice group. The team handles the contracts and agreements stage, but is recognized in particular for its involvement in some of the market's most significant disputes, including defective designs and structural failures. On the contracts side, an ongoing highlight is Los Angeles-based practice co-head 
Daniel McMillan
's advice to Loma Linda University Medical Center on its $1.2bn campus transformation. As for construction disputes, the reach of the practice is evident in its representation of Chevron Australia in a A$2.2bn infrastructure arbitration, led by 
Rowan Mason
 of the San Francisco office. 
Laurens Wilkes
 and 
William Taylor
 are key litigators in the Houston office, and arbitration expert 
Tarek Abdalla
 is the name to note in Pittsburgh.
The antitrust practice at
Jones Day
is proficient at handling domestic and cross-border antitrust investigations, as well as subsequent civil actions. The department is notably active in the healthcare, pharmaceutical, energy and technology sectors.
Craig Waldman
spearheads the group from the Washington DC office, having recently relocated from the firm's San Francisco hub. A key contact in San Francisco remains 
Marc Siegel
, who has extensive experience handling high-profile cartel investigations in the municipal bonds, auto parts, real estate, capacitors and packaged seafood industries. In Washington DC, both
Julie McEvoy
 and
John Majoras
 combine civil litigation expertise with robust track records in conducting and resolving international cartel investigations. Meanwhile, in the Los Angeles office,
Eric Enson
focuses his government investigation practice on collusion allegations.
Jones Day enjoyed a productive year despite a difficult transactional environment, working on a number of major ongoing deals for top international clients. The team is defending Axon's purchase of VieVu against an FTC challenge, a mandate received on a standalone basis in reflection of its capabilities in that sphere. It is also representing Bombardier in its sale of Bombardier Transportation to Alstom, a highly complex multi-jurisdictional transaction involving litigation before the European Commission and the DOJ. The firm fields a broad national team of accomplished litigators with extensive government experience. Practice head Craig Waldman relocated to the DC office in 2021, and has handled major merger proceedings for clients including NVIDIA in the past year. Michael Knight has worked at both the FTC and DOJ, and is particularly noted for his healthcare sector expertise and experience of state action immunity. Also recommended in Washington DC is Kenneth Field, who co-chairs the global healthcare practice. Bruce McDonald in Houston heads up the Texas antitrust team and regularly works on merger reviews for energy, telecoms, and transportation companies. Ryan Thomas is noted for his broad sector expertise and key role in a number of business-critical merger review proceedings and challenges. Aimee DeFilippo is an up-and-coming practitioner with experience litigating against the DOJ, FTC, and state attorneys general. Named lawyers are based in Washington DC unless stated otherwise.
Jones Day's nationwide team is well equipped to handle the defense of large-scale claims spanning various areas, including product liability, consumer protection and false advertising. Its track record in class actions is particularly impressive. In one recent example, the team is currently defending multiple universities in over 400 putative class actions brought on behalf of former football players suffering from the adverse effects of concussions. In another prominent matter, the team is defending Whirlpool Corp against claims brought by 247 UK residents in connection with the Grenfell fire tragedy in London, in which the plaintiffs allege that a design defect in one of the company's fridge-freezers started the fire. John Majoras (Washington DC) has diverse trial experience, covering consumer class actions, antitrust and M&A disputes. Stephanie Parker (Atlanta) specializes in product liability litigation, with an emphasis on the healthcare and life sciences industry. Elizabeth Manning is a standout associate in the Chicago office.
With its broad jury trial experience and integrated first-rate appellate practice, the team at Jones Day is expertly equipped to defend clients in cutting-edge issues, such as its representation of Daikin America and Daikin Industries in nationwide litigation involving PFAS chemicals. The firm defends clients in large-scale litigation related to personal injury, medical monitoring and property damage and has expertise in investigations by State Attorneys General and agency enforcement actions. Atlanta-based Stephanie Parker leads the product liability litigation practice; she has extensive experience trying and leading 'bet-the-company' disputes. Of counsel Paul Pohl in Pittsburgh continues to be an acclaimed lawyer in the toxic tort area. As of January 2021, Jennifer Weizenecker, Michael Quinlan and Jackie Paisty have become partners.
Under the leadership of Bruce Bennett in Los Angeles, the team at Jones Day has built up a formidable reputation for handling municipal revitalizations and other matters involving government operations, labor relations and debt, both from a debtor and creditor perspective. Heather Lennox, who splits her time between the Cleveland and New York offices (and also serves as partner-in-charge of the former), has acted in many of the nation's largest in- and out-of-court municipal restructurings. The firm continues to be known for its advice to the City of Detroit in its historic Chapter 9 debt adjustment case; both Bennett and Lennox were heavily involved in this matter.
Jones Day
's practice features litigators with experience in healthcare fraud, with particular emphasis on False Claims Act cases and internal investigations. It also has experience of M&A, joint ventures and private equity transactions, digital health, payment reform, and both IRS audits and state tax disputes. Practice co-heads
James Dutro
,
Stephen Sozio
 and
Kenneth Field
lead the national team from San Francisco, Cleveland and Washington DC, respectively. Its collaborative, multi-office approach to work was demonstrated in its advice to GM on its partnership with Ventec Life Systems to produce medical ventilators. Field is also noted for his experience of antitrust matters relating to healthcare transactions. Washington DC-based
Alexis Gilroy
 also comes recommended for her experience in the developing digital health, telehealth and telemedicine sectors.
Jones Day is rated by clients for its 'professionalism and courtesy' as well as for the strength of its team ,from partner to associate level. The team has represented aviation clients for over 25 years in a wide variety of matters; it recently acted for United Airlines in a lawsuit involving a novel issue arising under the Payroll Support Program of the CARES Act. Leading the firm's worldwide airlines and aviation cross-practice initiative, Pittsburgh-based John Goetz is a licensed pilot who 'contributes a lot, thanks to his knowledge of this industry'; Matthew Papez in Washington DC is a litigation and trial attorney focused on the aviation and aerospace industries; and Detroit-based Stephen Cowen (a former senior counsel in The Boeing Company's law department) was admitted to partnership in January 2021.
With its extensive international network of offices,
Jones Day
is an excellent choice for multi-jurisdictional disputes. The US practice is well versed in litigation in the country's most significant forums, including the PTAB, especially in inter partes review proceedings, the ITC and the Federal Circuit. In 2020, the group secured particularly impressive victories for pharmaceutical and technology clients, but its track record in the semiconductor, electronics, software and consumer product sectors is no less noteworthy.
Anthony Insogna
in San Diego is the chair of the firm's global IP practice, with
David Maiorana
in Cleveland acting as the co-chair of the IP litigation practice. The partner promotions of
Sarah Geers
(New York) and
Thomas Ritchie
(Chicago) and the departure of John Kinton to an in-house position at Walmart rang in a year of changes that continued with the departure of
Christopher Harnett
to
Maynard, Cooper & Gale, P.C.
in February 2020, the August 2020 departure of
Pablo Hendler
to
Potomac Law Group
and the departure of Ognian Shentov to launch a business.
Specialising in complex technology cases, Jones Day represents plaintiffs and defendants in trade secret matters and multijuristictional disputes across the US, Taiwan, China, Korea, Japan, the UK and Germany. The practice is experienced in compliance issues, trade secret protection programs, audits, criminal matters and the licensing of trade secrets, with a focus on the boundaries of IP protections and public policy issues. The firm also fields a trade secrets task force, combining expertise across practices and jurisdictions to give comprehensive cross-border assistance to clients, which includes producing videos and webinars, as well as handling trade secret audits and pre-filing investigative services. The team is co-led by Randall Kay in San Diego, Los Angeles-based Andrea Jeffries, Steven Zadravecz and Cary Sullivan in Irvine, San Francisco-based Nathaniel Garrett, James Kitchen in Pittsburgh and Richard Johnson in Dallas.
The contentious trademark practice at Jones Day has developed a reputation for taking high-stakes cases to court. Its clients include notable politicians, food and drink brands, and prominent restaurant chains. Based in Cleveland and Washington DC, respectively, practice co-leaders Meredith Wilkes and John Froemming are recognized high-stakes trademark litigation experts, as well as experts in trade secrets and trade dress matters. Wilkes is also notably experienced in design patent litigation for global clothing, computer, and automobile brands; while Froemming is particularly experienced litigating trademark cases at the federal level. Also in Washington DC, Jessica Bradley is recommended for disputes involving major clothing and automobile brands. In October 2020, Brent Sokol departed for Greenberg Traurig LLP.
Jones Day fields a 'smart, savvy, and incredibly diligent' team, which is regularly engaged by large corporations from various industries, and covers a wide range of employment counseling matters, spanning compensation systems, hiring work and terminations, sexual harassment and misconduct investigations, and compliance queries. The group is led by litigator Matthew Lampe and Chicago-based Elizabeth McRee, who focuses on wage and hour issues. Michael Gray, who is also in Chicago, and Terri Chase and Joanne Bush in Houston are noted for their broad practices. Wendy Butler regularly handles compliance matters, while Dallas-based Lindsay Hedrick has experience in preventive measures. Other prominent practitioners are Jessica Kastin, Martin Schmelkin, San Diego's Rick Bergstrom, Michael Rossman in Chicago and Deborah Sudbury. All mentioned individuals are based in New York unless otherwise stated.
Jones Day counts multiple Fortune 500 companies among its clients and routinely assists their boards of directors and special committees with internal governance issues and investigations; it also provides advice concerning M&A strategies and transactions involving conflicts of interest. Splitting time between New York and Atlanta, Lizanne Thomas sits at the helm of the practice. In fact, the team's work gains additional credibility through the expertise of Thomas, who was recently elected to the American College of Governance Counsel, a professional organization recognizing the work of practitioners with a standout contribution to the work of boards of directors and other stakeholders.
Jones Day
has a very strong focus on communications work, and is highly regarded for advising on the regulatory issues relating to wireline, network, spectrum and satellite services.
Bruce Olcott
is experienced in regulatory and transactional issues, with broad expertise spanning wireline and wireless technology. Also recommended in the team is
Brett Shumate
, who previously held a position at the US DOJ and has extensive experience in administrative litigation and other regulatory challenges.
With offices in the Americas, Europe, Middle East, Asia, and Australia, Jones Day leverages the strength of its linked-up international team to advise large corporations and individuals on global investigations and white-collar defense matters. Key areas of focus for the practice group include 'bet-the-company' litigation, anti-corruption and fraud matters. Contacts in the team include Theodore Chung, who heads the team from Chicago and has noted experience in internal investigations and regulatory proceedings; San Diego's Karen Hewitt, an experienced trial lawyer; and Hank Walther in Washington DC, who has expertise in healthcare fraud, FCPA matters and securities fraud.
The team at Jones Day puts its wide range of expertise in pre-litigation counselling, discovery, jury trials and appeals to significant use, not only in various personal injury and wrongful death cases but also in larger class actions and mass torts across jurisdictions. Stephanie Parker, who has extensive experience trying and leading 'bet-the-company' litigation, heads the practice from Atlanta. Toni-Ann Citera has rejoined the firm in New York in March 2020 after several years at Celgene Corporation.
Jones Day is highly active on behalf of corporate issuers and is noted for its 'deep securities and litigation knowledge' and for being 'excellent at working with directors and giving them certainty and comfort'. The firm defended a $2bn damages claim against Conagra Brands, in which plaintiffs alleged that the company misrepresented the potential benefits of its acquisition of Pinnacle. It also handles some bank-side work and is advising Wells Fargo on a class action concerning breach of fiduciary duty in failing to oversee securitized mortgage loan servicers. Henry Klehm in New York leads the practice, which is 'extremely sharp, well-coordinated, and highly responsive to both high-volume and time-sensitive requests'. Its most prominent practitioners are Cleveland-based Geoffrey Ritts, who led the Conagra case, and Atlanta-based Mike McConnell.
Jones Day's wide domestic and international coverage places it in a solid position to handle US and global debt offerings. The firm's extensive corporate client base brings it a steady pipeline of capital markets engagements from multiple industries, including power, oil and gas, consumer products, and retail. The group is also noted for capital markets offerings linked to financial restructurings and major acquisition financings. Cleveland partner Michael Solecki is the team's most recognized and prolific capital markets specialist; he represents a number of well-known corporates in high-value debt offerings. Chicago's Edward Winslow is also noted for investment grade and high-yield debt offerings, as well as for equity-linked transactions. New York partner Rory Hood is another key team member.
Jones Day's broad corporate client base generates a significant amount of capital markets work, including high-yield debt. The team is highly rated for US corporate and global offerings. Although more recognized for its issuer engagements, the firm also lands regular underwriter mandates. Cleveland partner Michael Solecki is the firm's most active high-yield debt specialist and is a prolific advisor to the team's issuer clients. Rory Hood is another key figure in New York, where he is gaining a reputation in underwriter advisory roles. Chicago-based Edward Winslow is an experienced practitioner in debt offerings, both investment grade and high-yield, and represents a range of issuers from multiple industries.
Jones Day is an active player in the international and domestic debt finance market, regularly making use of its global network of offices to advise on complex, cross-border financing transactions. The group is notable for its diverse client base which includes leading investment banks such as JPMorgan Chase, as well as prominent corporate borrowers. Brett Barragate, in addition to leading the team, has expertise spanning all areas of debt financing, and is experienced in numerous industries including automotive, energy, telecoms and fintech. Though the group is primarily based in New York, Aldo LaFiandra and Rachel Rawson act as key members from Atlanta and Boston, respectively,
Working in conjunction with colleagues across the globe, the lawyers at Jones Day are regularly involved in international workout transactions and multi-jurisdictional reorganizations and bankruptcy proceedings. Given its expansive reach, the firm is well placed to respond quickly and efficiently to any restructuring engagement within the US or abroad. Global practice head Bruce Bennett, who is based in Los Angeles, has extensive experience representing both debtors and creditors, including secured and unsecured term lenders and noteholders. In New York, Corinne Ball provides business finance and restructuring advice, with a focus on complex corporate reorganizations and distressed acquisitions. Cleveland-based Heather Lennox acts for boards of directors and management teams in crisis management situations.
Jones Day acts for a huge variety of clients involved in the energy sector, from electric utilities, independent merchant generators, and competitive transmission entities, to renewable energy developers, institutional investors, and energy trading companies. Key areas of work include compliance and regulatory counseling, and enforcement and litigation before FERC, state regulatory commissions, and various other state and federal agencies, covering issues arising from energy project development and operations. Contacts in the team include practice head Jeffrey Schlegel in Houston and David Applebaum, who is recommended for FERC enforcement and compliance. Serena Rwejuna is recognized as a standout associate in the team.
Forming an integral part of the firm's overarching global practice group,
Jones Day
's Houston-based team is well versed across a range of transactional work in the oil and gas sector, including M&A, JV structuring and restructuring mandates, from both a purely domestic as well as a cross-border perspective. The firm is appreciated by clients, including oil majors, independent E&P companies, private equity and infrastructure funds, and sovereign wealth funds, not only for its strength at handling inbound and outbound mandates throughout the value chain, but also for its ability to frame advice in a business sensitive manner which is cognizant of underlying commercial issues and regulatory concerns. Team head
Jeffrey Schlegel
regularly handles oil and gas (including LNG) transactions spanning M&A, financing and project developmen. Notably, in a deal which was concluded in the aftermath of the Covid-19 pandemic, Schlegel advised Chevron on the divestiture of its stake in the offshore natural gas fields in Colombia to Hocol, a subsidiary of state-owned Colombian oil company, Ecopetrol.
Jones Day's environmental practice fields a sizeable team of experienced lawyers based throughout the US and Europe, who regularly handle large-scale environmental litigation. The group is skilled at representing clients from the chemical, energy, waste management and manufacturing sectors in environmental lawsuits before federal and state courts. Practice head Kevin Holewinski has a strong background in climate change, toxic tort and bankruptcy litigation; he is based in Washington DC. The firm also has a substantial offering in California, where Thomas Donnelly in San Francisco assists with administrative proceedings, toxic tort cases and other environmental disputes.
Jones Day has broad expertise in issues facing the healthcare industry, routinely advising on M&A and joint ventures in the sector, fraud and abuse regulation, antitrust, digital health issues, and corporate governance. Working in conjunction with other of the firm's practice groups, the team is able to provide comprehensive support on matters ranging from private equity transactions to bankruptcies and multi-jurisdictional disputes. Notable work includes representing The Peoples' Choice Hospital in a civil suit initiated by Aetna over damages from rural reference lab programs. The team is jointly led by San Francisco-based James Dutro, Stephen Sozio in Cleveland, and Kenneth Field in Washington DC. Lisa Han in Columbus, Ohio has extensive experience in managed care negotiations and regulatory matters, and San Francisco-based David Morris is a name to note for transactions between healthcare payers and providers.
Jones Day provides comprehensive advice on contentious and non-contentious trademark matters, including trademark prosecution, clearance, portfolio management, enforcement, and litigation. Additionally, the team acts as counsel on major IP transactions and frequently works alongside colleagues in the firm's European and Asian offices to handle global trademark enforcement. Clients are often operating in sectors such as the automotive, luxury brands, pharmaceuticals, software, food and drink, and education industries. Contacts in the team include Cleveland-based practice leader Meredith Wilkes, who is noted in particular for trademark litigation, and Carrie Kiedrowski, who works on brand protection, portfolio management, and trademark enforcement. In Washington DC, Jessica Bradley focuses on Lanham Act litigation in trademarks and false advertising.
Jones Day has a geographically broad M&A practice, and is active in a variety of key market sectors, most notably technology, healthcare, and biosciences. The team represents major international clients including Sumitomo, NVIDIA, and Stars Group in strategic acquisitions, sales, and joint ventures. NVIDIA's $6.9bn acquisition of Mellanox was a standout representation, reflecting the firm's strengths in the tech sector and its wider multi-jurisdictional capabilities. New York-based James Dougherty and Randi Lesnick head up the department, and maintain active public M&A practices on behalf of major clients. Benjamin Stulberg in Cleveland is active in public and private M&A expertise and also advises on broader corporate governance issues, while Irvine-based Jonn Beeson is noted for his active tech and life-sciences practice, and recently led on Sumitomo's $3bn acquisition of biopharma companies and investment in Roivant Sciences. Also of note, January 2021 saw the promotions to partner of Minneapolis-based Dotun Obadina, who regularly works with key companies in the region, and New York's Justin Macke, who has worked on a number of major deals, and also has notable activist defense expertise.
Jones Day is consistently engaged on behalf of key funds, working on deals from the middle-market to the bulge bracket. Of particular note are the firm's productive relationships with Riverside Capital and EagleTree, with standout deals including Riverside's investment into LMG Holdings, and EagleTree portfolio company Corsair's acquisition of SCUF Gaming. Alongside buyouts and portfolio M&A, the team also handles high-value investments and transactional arrangements such as PIPE and SPAC deals, as well as growth equity. New York-based Andrew Levine leads the team, and works for a number of major clients on healthcare and tech deals; Denise Carkhuff in Cleveland is another key team member, enjoying a productive relationship with Morgan Stanley; in Chicago, Lisa Lathrop is noted for her expertise across the life-cycle of private equity investments and regular work on behalf of BluePoint; and in Washington DC, Daniel Michaels works on buyouts, carve-outs, and equity investments in the areas of healthcare, energy and natural resources, business services, and software.
The recent work of Jones Day stands out in relation to takeover preparedness, where the team has emerged as a destination of choice for clients seeking assistance with the adoption of shareholder rights plans during the Covid-19 pandemic. The group's client portfolio includes multiple Fortune 500 companies and other big corporate clients, which also seek the team's assistance with general corporate governance matters. Practice head Lizanne Thomas splits time between Atlanta and New York.
Jones Day covers all corners of the venture capital and emerging markets ecosystem. The firm is especially active higher up the value chain, representing high-profile private equity funds seeking to invest, often in later stages before companies go public. Another strength is the firm's expertise in heavily regulated industries such as healthcare, financial services, and telecoms, acting both for investors and companies. Private equity co-head Michael Earley leads the team from Chicago, and has a solid track record advising corporate venture arms of major companies. Other key individuals include West Coast partners Timothy Curry and Taylor Stevens, who are highly experienced in growth and VC financings.
Jones Day runs a lender-focused finance practice with an expansive geographical footprint, fielding key lawyers throughout the US, who often find themselves working with parallel teams in the firm's offices in Europe and Latin America. The group is well placed to handle matters across the spectrum of real estate and mortgage finance, from construction, CMBS, syndication and convertible loans through to interest rate swaps and revolving terms. In San Francisco, David Paulson is particularly busy in the areas of hotel, golf resort and shopping mall-related financings; he co-chairs the practice together with Atlanta-based Richard Rosenblatt, who has a track record of handling countless high-value financings in the healthcare, homebuilder, industrial, multi-family, office and student housing sectors.
Lawyers at
Jones Day
cover the full spectrum of real estate matters; they are particularly well versed in build-to-lease and build-to-suit projects, though cover the full range of sale, purchase, development, finance, leasing, fund service and real estate tax matters. In Chicago,
Robert Lee
co-chairs the global real estate department alongside
Brian Sedlak
, who is an expert in public-private partnerships and higher education-related projects. Their team places a high degree of focus on cross-border transactions and global portfolio management, an offering bolstered by its close collaboration with the firm's lawyers in the UK, Europe, Asia and Latin America. A further key point of distinction is that, in addition to mainstream real estate players such as developers, investors and funds, the group also represents other of the firm's corporate clients in all their real estate activities.
Jones Day is experienced in all manner of M&A and private equity matters for clients in the areas of energy, aviation, consumer goods and life sciences. Other key department strengths include Chapter 11 debtor representation, corporate financing and federal tax planning, particularly for life sciences companies. The team is jointly led by Washington DC-based Joseph Goldman and Edward Kennedy in New York. Goldman regularly represents life sciences and tech-sector clients in M&A and post-acquisition tax matters, while Kennedy concentrates on investment structuring for a range of blue-chip companies, private equity groups and hedge funds. Names to note on the more junior level include associates Christopher Hanfling and Kelly Rubin, in Washington DC and Dallas, respectively.
Jones Day
stands out for its work in RMBS litigation, acting for banks in complex, long-running lawsuits in this area. The team's highlights in 2020 also included antitrust cases and lawsuits under anti-money laundering statutes. Also of note, practice head
Jayant Tambe
handled a novel lawsuit brought against the underwriters of Flint, Michigan's municipal bonds, by residents of Flint who were poisoned by contaminated drinking water. The practice also handles disputes involving commodities and derivatives, with
Kelly Carrero
specializing in this area.
Brett Barragate
chairs the financial markets practice for the Americas. All named lawyers are based in New York.
The arbitration department at Jones Day is able to rely on the firm's global footprint for multi-jurisdictional work, as well as on its wider litigation, appellate, and IP strength for complex matters demanding cross-practice cooperation. The team is noted for its work on internet-related disputes; it counts the International Corporation for Assigned Names and Numbers (ICANN) among its clients. Its commercial arbitration work also stands out in the construction sector, while its investment treaty arbitration expertise is increasingly sought by clients in the Middle East. Gregory Shumaker chairs the firm's global disputes practice. Clients also single out Melissa Gorsline and Charles Kotuby, both of whom have notable knowledge of public international law. All named practitioners are based in Washington DC, although the group also has significant presence in San Francisco.
Jones Day
has an experienced team that handles a range of FERC-related matters including interstate oil and gas pipeline rate and tariff proceedings. Contacts include
James Beh
in Washington DC, and
James Olson
in the Houston office.
Jones Day's employee benefits and executive compensation practice recently advised on a suite of high-value M&A transactions and spin-offs in the manufacturing, construction and pharmaceutical sectors. New York-based Eric Mosier has solid expertise in advising private equity funds on leveraged buyout transactions, as well as implementing equity incentive arrangements arising from transactions. In the Cleveland office, Patricia Eschbach-Hall is noted for assisting with cross-border employee issues and handling severance agreements for employer-side clients.
Jones Day's Washington DC-based ERISA litigation practice is a preferred choice for multiemployer fund plan sponsors spanning the telecoms, retail, transport and food and drink sectors. Key partners Evan Miller and Miguel Eaton defend clients in withdrawal liability litigation of Taft-Hartley plans, and recently secured a number of precedent-setting wins. The group also focuses on retiree health plan litigation, particularly in the context of multibillion-dollar bankruptcy proceedings. Kevin Noble is noted for his pension de-risking expertise.
The tax litigation practice at Jones Day represents senior executives and other high-profile individuals in internal and criminal investigations and in subsequent criminal defense proceedings, working closely with the firm's white-collar crime group. Of note, New York-based Kathryn Keneally, associate Michael Scarduzio and Frank Jackson are defending DOJ indictments regarding offshore trust structures, and have also recently achieved successful dismissals of RICO violations. Washington DC-based co-head Joseph Goldman and Atlanta-based Charles Hodges handle SALT matters and federal tax controversies relating to IRS audits and appeals.
Jones Day acts for a varied portfolio of clients ranging from multinational and start-up pharmaceuticals, biotech, medical device companies, hospitals and research institutions to venture and private equity funds. San Francisco-based James Dutro is recognized for his work in structuring and implementing complex hospital and health system affiliations, joint ventures, and joint operating arrangements. Kenneth Field in Washington DC advises on all aspects of antitrust law in the sector, and regularly appears before regulatory and enforcement bodies including the DOJ, FTC, and various state antitrust enforcement authorities. In Cleveland, Stephen Sozio represents clients in litigation and government investigations.
Jones Day's practice is led by Michael Earley and Robert Lee from the Chicago office, with team members also located in New York, Cleveland, Atlanta and San Francisco. The team is able to advise both sponsors and investors in a variety of asset classes, including buyouts, venture capital, real estate, infrastructure and private credit. The US-based team also regularly works on cross-border matters in conjunction with the firm's global offices.
Jones Day has committed extensive resources to its Latin America investigations and white-collar defence practice. Its substantial team across the US, frequently represents US and Europe-based multinationals in investigations linked to their Latin America operations. With key partners in its Miami, New York, Dallas, Los Angeles, Mexico City and other offices, it has extensive coverage of the Latin America region. It remains active in Venezuela's oil and gas sector, and has experienced an upswing in investigations linked to Argentina and Peru. In Mexico City, where it has a substantial team, the firm has worked on a series of engagements relating to cancelled contracts. Eric Snyder has an impressive background as a public prosecutor and previously had a lengthy spell in Sao Paulo; he maintains strong connections to Latin America, is a regular adviser in FCPA investigations and has represented parties involved in the Lava Jato investigation in Brazil. Dallas partner Emmanuel Ubiñas is also singled out as a prominent name in Latin America investigations, as is fellow Dallas partner Arielle Tobin who stands out for her experience in financial reporting and accounting fraud investigations. Cristina Pérez Soto is another key figure in Miami. Los Angeles partner David DiMeglio is also noted for internal investigations in Latin America.
Jones Day has landed a series of big-ticket M&A and private equity engagements involving Latin America in recent years. Despite depressed deal activity in 2020, the firm maintained steady activity levels, especially in Mexico and Brazil, where it has sizeable offices. Moreover, its impressive corporate and private equity client base has brought it deals in multiple jurisdictions;  it advised Chevron as lead outside counsel on the divestiture of its 43% interest in its upstream natural gas assets in Colombia. In private equity, the firm advised Greystar Real Estate Partners in its joint venture with Canada Pension Plan Investment Board (CPP Investments) and a Brazilian real estate developer's existing partnership to develop a portfolio of rental housing assets across São Paulo. Wade Angus, who splits his time between New York and Sao Paulo, and Sao Paulo partner Marcello Hallake, have excellent records in bulge-bracket Brazil deals, including ENGIE's $8.6bn acquisition of Transportadora Associada de Gás (TAG) from Petrobras in 2019. New York's María Luisa Cánovas and Miami partner Enrique Martin are also key names, as is Sao Paulo of counsel Artur Badra.
Jones Day's sizeable Latin America practice, which includes a large presence in Mexico City, Sao Paulo, New York and Miami, has leveraged its extensive expertise in a growing number of refinancings and restructurings. Much of the practice has centred on real estate, energy and infrastructure, while the firm has developed its standing in ESG and sustainability-linked loans. It advised Millicom International Cellular on a $600m senior unsecured sustainability-linked revolving credit facility in 2020. It remains at the forefront of oil and gas financings, representing some of the biggest international oil majors and a number of lenders in midstream oil and gas financings. Miami partners Fradyn Suárez and Richard Puttré are key names in energy and infrastructure financings and refinancings. Mexico City's Alberto de la Parra has an outstanding reputation in infrastructure and renewable energy finance, as is fellow Mexico City partner Manuel Romano. Sao Paulo's Marcello Hallake covers both corporate and finance transactions, including numerous big-ticket deals. Miami of counsel Marie Elena Angulo is another prominent individual.
Jones Day
has an established presence in renewable energy and infrastructure projects across the region. It also stands out for its leading Mexico office, which lands many of the major engagements in the jurisdiction. The firm has advised on a range of headline projects across Latin America, from airport developments in Mexico, to toll roads in Colombia and telecoms infrastructure in Paraguay. It also represents a large number of European and Asian sponsors in Latin America renewable energy projects.
Richard Puttre
leads the Latin America projects practice and has an impressive record in renewable energy projects across the region; he also led the team that advised Sacyr Concesiones, as sponsor, and the concessionaire and borrower, on a $451m long-term project financing, consisting of US dollar and Colombia peso tranches to repay a bridge loan facility and fund the design, construction, operation and maintenance costs for the $525m Pamplona-Cucuta Highway.
Fradyn Suárez
 is another experienced Latin America project finance specialist, while
Alberto de la Parra
 has a giant reputation in Mexico for both transport infrastructure and energy projects. New York's
Robert da Silva Ashley
 and Sao Paulo partner
Marcello Hallake
are also key team members. Named individuals are based in Miami unless stated otherwise.
Since publication
, however, Puttré has left the firm – effective January 2022.
Jones Day >
Firm Profile
The firm: Jones Day is a global law firm with more than 2,500 lawyers in 42 offices across five continents. The firm is distinguished by: a singular tradition of client service; the mutual commitment to, and the seamless collaboration of, a true partnership; formidable legal talent across multiple disciplines and jurisdictions; and shared professional values that focus on client needs.
Jones Day is an institutional partner for clients who seek counsel that seeks to understand them and their needs; that communicates with clients about their needs and the different tactics available for addressing those needs; that works seamlessly and impressively across offices and practices and with the client; that provides talent and expertise across subject areas and geographies; and that brings commitment and courage to the relationship and its engagements. We are formidable because every partner and every client has the entire global institution at their command and is a high priority of the Firm as a whole. We are true partners, with each other and, even more importantly, with our clients.
Regions of practice
United States: Surveys repeatedly list Jones Day as one of the most frequently engaged law firms by US corporations for both transactional and disputes matters, and among the leaders in client service. Jones Day's more than 1,600 lawyers across its 18 US offices collaborate to serve clients across practices and geographies on all major matters that span time-honored practices (antitrust, mergers and acquisitions, litigation, and government regulation) to more recently established and expanded areas (cybersecurity, life sciences, energy, and technology) that specifically address the contemporary challenges of an increasingly complex global business and legal environment.
Europe and Middle East: Jones Day provides a significant presence in Europe that offers clients more than 500 lawyers from its European offices in Amsterdam, Brussels, Düsseldorf, Frankfurt, London, Madrid, Milan, Munich, and Paris. The firm's lawyers counsel clients in administrative and public law, banking and finance, capital markets, competition law and regulatory, derivatives, market infrastructures, dispute resolution, and investigations.
In the Middle East, more than 20 lawyers are based in the firm's offices in Dubai and Saudi Arabia. They have accumulated significant experience in most of the region's key industries and jurisdictions, advising on mergers and acquisitions and corporate transactions, projects and infrastructure, commercial transactions, real estate and construction matters, regulatory compliance, and dispute resolution.
Asia-Pacific: Jones Day has committed substantial resources and capacity to serve each of Asia's distinct markets, including China, Japan, Singapore and Southeast Asia, as well as Australia. Spread throughout ten offices in the region, the firm's 250+ lawyers represent clients in practice areas including antitrust, banking and finance, capital markets, corporate and commercial, energy, global disputes, intellectual property, labor and employment, mergers and acquisitions, private equity, real estate, and several others.
The majority of Jones Day's Asia-based lawyers are admitted to practice local law in their home jurisdictions. Most have practiced in more than one country, enabling Jones Day's Asia team to render multijurisdictional legal services. Jones Day has been granted a Qualifying Foreign Law Practice license (QFLP) in Singapore.
Latin America: Jones Day is one of the leading global law firms serving the Latin American region through its offices in Mexico City and São Paulo, along with attorneys based in key business and legal centers such as New York, Houston, Dallas, Miami, and Madrid. Jones Day's Latin American experience extends to mergers and acquisitions, investigations and anti-corruption, projects and infrastructure, banking and finance, energy, dispute resolution, business restructuring, private equity and capital markets.
Managing partner: Stephen J Brogan
US offices: Atlanta, Boston, Chicago, Cleveland, Columbus, Dallas, Detroit, Houston, Irvine, Los Angeles, Miami, Minneapolis, New York, Pittsburgh, San Diego, San Francisco, Silicon Valley, Washington
Europe and Middle East offices: Amsterdam, Brussels, Dubai, Düsseldorf, Frankfurt, London, Madrid, Milan, Munich, Paris, Saudi Arabia
Asia-Pacific offices: Beijing, Brisbane, Hong Kong, Melbourne, Perth, Shanghai, Singapore, Sydney, Taipei, Tokyo
Latin America offices: Mexico City, São Paulo
Main areas of practice:
Antitrust and competition law
Business and Tort litigation
Business restructuring and reorganization
Cybersecurity, privacy and data protection
Employee benefits and executive compensation
Energy
Financial markets
Global disputes
Government regulation
Health care and life sciences
Insurance recovery
Intellectual property
Investigations and white-collar defense
Issues and appeals
Labor and employment
M&A
Private equity
Real estate
Securities litigation and SEC enforcement
State Attorney General enforcement, investigations and litigation
Tax
Technology
Main Contacts
| Department | Name | Email | Telephone |
| --- | --- | --- | --- |
| Managing Partner | Stephen J Brogan | | |