Firm Profile > Jones Day > Washington DC, United States
Jones Day
Offices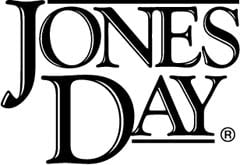 Jones Day
51 LOUISIANA AVENUE, NW
WASHINGTON, DC 20001-2113
United States
Jones Day > The Legal 500
Rankings
The highly specialized team of antitrust litigators at Jones Day has a key strength in defending clients from in healthcare, pharmaceuticals, energy and technology industries. Craig Waldman, who has a desk in both the San Francisco and Silicon Valley offices, is in charge of the illustrious bench of antitrust litigators. The Washington DC-based John Majoras co-leads the global litigation practice and is trusted by numerous multinationals to represent them in antitrust lawsuits. Paula Render operates out of Chicago and is well-versed in defending clients in multidistrict class actions and competitor cases. Clients turn to Julie McEvoy in Washington DC for defense of consumer protection and RICO claims. Jeffrey LeVee in Los Angeles is especially involved in antitrust litigation related to the healthcare sector. In August 2019, the Houston office added James Reeder from Vinson & Elkins LLP.
Jones Day
's appellate law practice is spread across 12 offices nationwide. About half of the group's partners are based in Washington DC, and among them is practice chair
Beth Heifetz
. The recent caseload is indicative of the team's regular involvement in some of the most widely publicized cases in the market, having presented 12 oral arguments in the US Supreme Court in the past three terms alone. In one instance during the US Supreme Court's 2018-2019 term,
Michael Carvin
won a judgment in favor of the American Legion in its high-profile dispute with the American Humanist Association questioning the constitutionality of a government-maintained Christian cross on public land. The team has also become a part of the US Supreme Court's consistent trend of adopting a narrow interpretation of the federal fraud legislation in the context of corruption by public officials. Of particular note,
Yaakov Roth
 led a team in a 9-0 victory for petitioner Bridget Kelly in the so-called Bridgegate case concerning federal property fraud arising out of realignments at the George Washington Bridge. On the courts of appeal side, Roth also teamed up with of counsel
Glen Nager
 in representing the former deputy mayor of Philadelphia in the Third Circuit appeal of his bribery convictions.
Jennifer Swize
 is a go-to name for patent appeals at the Federal Circuit. Also recommended is senior associate
Jeffrey Johnson
, who routinely appears as counsel of record in cases brought before the Sixth and the Seventh Circuits.
Shay Dvoretzky
 left for
Skadden, Arps, Slate, Meagher & Flom LLP
 at the end of 2020.
Full-service firm Jones Day is known for its trial and appellate expertise, particularly mass tort. The firm represents clients in matters related to collegiate institutions, medical devices, consumer goods and tobacco, as well as being increasingly active in consumer fraud cases and pharmaceutical litigation. Practice head Stephanie Parker led for Merck, Sharp & Dohme Corp. in its unanimous win before the Supreme Court in a products-liability case involving Merck's prescription medicine Fosamax®. Also notable are of counsel Theodore Grossman, an experienced trial and appellate lawyer; and Frank Bayuk, who played a key role in the firm's recent work for R.J. Reynolds Tobacco Company.
Jones Day acts in class action and multidistrict litigation across a range of sectors, notably construction, consumer fraud, toxic tort, and federal false claims defense. Of counsel Paul Pohl in Pittsburgh is active in this area and has extensive trial and appellate experience.
Jones Day is well-regarded for its pre-litigation claims advocacy, and has experience pursuing insurance claims arising from sensitive matters such as data breaches, natural disasters, political campaigns, sexual misconduct claims, #metoo issues, and high profile financial losses. The practice also handles commercial insurance coverage in jurisdictions around the world. Practice head Tyrone Childress, who is based in Los Angeles, represented Los Angeles Unified School District in its pursuit of indemnity and defense coverage for hundreds of underlying sexual abuse claims. Craig Hirsch, also based in Los Angeles, assisted. From the San Francisco office, Richard DeNatale advised Sony Pictures Entertainment on coverage claims against ten insurers arising from a cyberattack. The team also has an office in New York.
Jenner & Block LLP advises on general, professional, D&O and product liability, and also has a background in coverage claims involving fire, flood, aviation, windstorms, kidnapping and ransom, cyber risks, property damage, and business interruption. The practice is particularly well-regarded for its experience with complex insurance programs involving multiple insurers and risks. Joint practice heads John Mathias and David Kroeger in Chicago, together with Jan Larson in Washington DC, represented Mondelēz International in a dispute with Zurich American Insurance over coverage for more than $100m in losses caused by NotPetya computer malware. Washington DC-based Brian Scarbrough also jointly heads the practice, and has a niche in cyber and cryptocurrency liability.
The team at Jones Day fields a varied caseload that includes high-profile licensing agreements in the context of strategic alliances and cooperations, patent portfolio analysis and licensing agreement negotiations in the context of venture capital and other private equity transactions, and assistance with the transfer of IP rights in mergers and acquisitions. Joint research and development agreements are another area of strength. Matters often involve a cross-border element, allowing the group to leverage its wide geographical footprint. The practice stands out through its strength in cybersecurity and artificial intelligence-related work, but impresses across a wide sector range, including in matters pertaining to other technologies and the life sciences and pharmaceutical sectors, as well as in consumer products and manufacturing. Silicon Valley's Joseph Melnik and Warren Nachlis, who splits his time between New York and Boston, are the co-chairs of the licensing and technology transactions group, a part of the firm's global IP practice under the lead of the San Diego-based Anthony Insogna. An Doan in Silicon Valley and Scott Lyne in New York made partner in January 2019 while John Wehrli joined Wilson Sonsini Goodrich & Rosati in June 2019.
Jones Day remains a go-to firm for complex cross-border disputes. With its wide geographical footprint both in the US and across the world in addition to the practice's broad technology expertise, the team continues to attract high-profile cases from major players from diverse industries. Life sciences- and pharmaceuticals-related disputes are areas of particular strength, including gene therapy, immunotherapy and oncology cases, but the group also excels in litigation in the technology, software, electronics and telecommunications sectors. Active in all US litigation fora, i.e. district courts, the Federal Circuit, the PTAB and the ITC, the practice offers clients a one-stop shop for their patent litigation needs. Anthony Insogna in San Diego and Dave Maiorana in Cleveland are the heads of the team. The firm underwent a number of team changes since December 2018, starting with the retirements of Mark Paulson, William Smith and Louis Touton, continuing with the partner promotions of An Doan in Silicon Valley and Scott Lyne in New York, followed by the arrival of former Perkins Coie LLP practitioner Michael Oblon in Washington DC, the departures of Patrick Michael and Krista Schwartz to Hogan Lovells US LLP in San Francisco and the departure of Andrew Woodmansee to Hooper, Lundy & Bookman, PC. The arrival of former Morrison & Foerster LLP litigator Nicole Smith in the Los Angeles office added more heft to the West Coast offering. Other important offices are in Atlanta, Chicago, Houston, Minneapolis, Columbus, Dallas and Pittsburgh.
The team at Jones Day enjoys an excellent reputation for its labor and employment practice, which covers the full range of disputes arising in the field. It has a particularly strong track record in wage-and-hour class actions, age, race, and gender discrimination-related cases, and trade secrets disputes. Key clients of the group are McDonald's, Verizon and Kraft Heinz Company. Elizabeth McRee in Chicago and Matthew Lampe in New York jointly lead the team, and are both noted for having a broad practice. Michael Gray is highlighted for his strong track record in single plaintiff and class action law suits. Atlanta's Deborah Sudbury is a well versed contact in executive or Board-level investigations, while Wendy Butler in New York knows the FLSA well. Irvine-based Steven Zadravecz is experienced in civil litigation cases. Other names to note include Rick Bergstrom in San Diego, Alison Marshall in Washington DC, the Chicago-based Brent Knight, Michael Rossman, Jonathan Linas and Efrat Schulman as well as in New York, Terri Chase, Jacqueline Holmes in Washington DC and San Francisco-based associate Kelsey Israel-Trummel.
Jones Day impresses with a broad coverage of the labor field, which includes experience in collective bargaining, disputes, labor strategies and labor integration issues in M&A transactions. The team is able to act in front of the National Labor Relations Board (NLRB) as well as the National Mediation Board (NMB). Minneapolis' Brian Easley is a highly regarded traditional labor lawyer with a broad practice. Curt Kirschner in San Francisco is well versed in disputes, in particular in the health care sector. Transportation-specialist Donald Munro, Douglas Hall, Thomas Chiavetta and Patricia Dunn, who knows the media and eduction industries well, are highlighted practitioners in Washington DC. James Urban in Pittsburgh, New York's Jessica Kastin and Chicago-based Michael Rossman are also noted. After several leading figures retired in the previous years, more junior yet experienced and dedicated talent like David Birnbaum and senior associate Samantha Woo in Chicago as well as Houston's Joanne Bush are filling their shoes.
At
Jones Day
, the construction department has a global reach and extensive experience in project initiation and agreements. In addition to litigation, it also assists clients in the avoidance of court actions through arbitrations and regular high-level mediation. Washington DC-based
Kevin O'Brien
 and Atlanta-based
Joseph Finley
 also handle large-scale disputes including in the energy sector. Los Angeles-based 
Daniel McMillan
 has an international reputation among contractors, design professionals and public entities for both trial and transactional matters in various sectors including health and education. International disputes expert
Roy Powell
 co-heads the practice out of the Dallas office, while arbitration specialist
Tarek Abdalla
 joined the Pittsburgh team from
Reed Smith LLP
in February 2019.
Stephen O'Neal
 joined
King & Spalding LLP
in February 2020.
Closely interconnected with offices in Europe and Australia, Jones Day's US antitrust practice is often retained for cross-border investigations and follow-on civil work. Several team members who are active in the cartel investigation space rely on previous government agency experience thanks to years spent working at the DOJ or FTC. Department head Craig Waldman, who splits his time between San Francisco and the Silicon Valley, has four aces up his sleeve when it comes to cartel investigations: Julie McEvoy in Washington DC applies her experience with conducting and resolving investigations to a number of industries such as vitamins and automobile. Stationed in the same office, John Majoras relies on his litigation expertise to advise on cases brought in light of government investigations. Located in San Francisco, Marc Siegel frequently advises clients on investigations into alleged price-fixing and the Los Angeles-based Eric Enson shines in government investigations of alleged collusion.
Multijurisdictional transactions and bet-the-company mergers are the pillars of Jones Day's antitrust practice, all the while implementing its strong industry knowledge in pharmaceuticals, energy and technology. The team with a 'depth of knowledge regarding healthcare antitrust' acts in merger-related litigation as well as on antitrust issues on a global stage, with a specifically well-versed China practice. Craig Waldman, who fields deep knowledge of the technology sector and splits his time between San Francisco and Washington DC, presides over the practice. Operating out of the latter office, both Ryan Thomas and Michael Knight frequently take the antitrust lead on cross-border transactions and joint ventures. The group also benefits from a strong bench of  'exceptionally smart and responsive' next generation partners in Washington DC: Aimee DeFilippo, Kenneth Field and Michael Gleason are all active across the full board of antitrust law including merger work.
Jones Day draws on a massive bench of litigators, with the capability to match specialist attorneys to cases across the country regardless of the field of law. An area of recent development is pharmaceutical litigation. Team co-head Stephanie Parker (Atlanta office) and Shay Dvoretzky (DC office) secured a unanimous win for Merck, Sharp & Dohme before the Supreme Court in a product liability case involving Merck's prescription medicine Fosamax®. The practice is very strong in product liability cases for a number of high-profile clients in various industries; it has also recently been involved in a high-profile tech dispute for a major player in the industry. In other high-value, mission-critical work, a cross-office team led by Karen Hewitt, team co-head John Majoras and Tina Tabacchi is representing Walmart in MDL opioid litigation. In Pennsylvania Commonwealth Court, Leon DeJulius, Jr won a bench trial on behalf of The University of Pittsburgh Medical Center in a matter arising from a dispute about healthcare coverage. A noteworthy young lawyer in Chicago is Elizabeth Manning, whose practice includes contract, tax and false claims disputes.
'The team is incredibly responsive and very sensitive to business realities', says a client of Jones Day. The firm mainly acts for US corporates, though it also handles securities litigation for financial institutions. A key strength of the firm is its network of offices across the country, in many of which securities litigation is a core skill set. Scott Fletcher in Houston and Henry Klehm in New York lead the practice, in which Cleveland-based Geoffrey Ritts is a key partner. One peer remarks that Ritts is 'a fantastic securities lawyer, as smart a guy as I have ever worked with', and he has handled cases across the US in jurisdictions such as New York, Ohio, Florida and Illinois. Mike McConnell in Atlanta is also recommended. Many lawyers in the practice have experience at the SEC, DOJ or CFTC, and their regulatory background complements the firm's skills in securities class actions and other private shareholder litigation.
In Los Angeles, Jones Day houses a robust business restructuring and reorganization team which has achieved renown especially on the basis of its impressive work on the City of Detroit case. In this instance, the team was involved from the debtors' side, but they also act for creditors, committees, and equity holders and represent them in distressed asset sales, out-of-court restructurings, and bankruptcy cases. Practice head Bruce Bennett covers different areas, including entertainment, energy, and automotive.
Jones Day's health insurance transactional practice covers M&A transactions and joint ventures, fraud and abuse regulation, healthcare antitrust, digital health, cybersecurity, tax, and corporate governance. The team is also known for its handling of private equity and bankruptcy matters. San Francisco-based James Dutro, Cleveland-based Stephen Sozio and Washington DC-based Kenneth Field jointly head the practice. Other key names include Lisa Han, who is based in Columbus and has extensive experience in managed care and regulatory compliance, and David Morris in San Francisco, who focuses on complex transactions driven by healthcare payment reform.
Jones Day's healthcare group handles litigation relating to healthcare fraud (including the False Claims Act and defending clients in internal investigations), M&A, joint ventures and private equity transactions, reimbursement and payment reform, and IRS tax audits and state property tax disputes. The practice is co-chaired by James Dutro in San Francisco, Stephen Sozio in Cleveland, and Kenneth Field in Washington DC, who focuses on antitrust law in connection with healthcare transactions. Washington DC-based Alexis Gilroy has extensive experience in digital health, telemedicine, and telehealth.
The aviation team at Jones Day handles an impressive variety of aviation litigation, ranging from commercial airliner crash litigation and NTSB accident investigations to disputes involving engine and aircraft supply contracts. Jointly led by Jointly led by John Goetz in Pittsburgh, Matthew Papez in Washington DC, and Detroit-based of counsel Stephen Cowen, the team acts for a number of prominent players in the global aviation market, including major domestic and international air carriers, OEMs and aircraft manufacturers, and logistics companies. Also recommended is Joshua Fuchs in the Houston office.
At Jones Day, trade secrets litigation is primarily led by Randall Kay in San Diego, Steven Zadravecz in Irvine, and experienced of counsel Robert Kantner in the Dallas office. A recent highlight saw the team representing Micron Technologies in international trade secrets litigation involving a state-owned Chinese enterprise; this case has been referred to by President Trump as a prime example of the issues involved in the current US-China trade war. In addition, the group is representing Qualcomm in its lawsuit against Apple alleging misuse of Qualcomm's wireless technology. Kay is particular has been recognized for its 'strong expertise in trade secrets law', while the team as a whole is noted for its 'willingness to listen and collaborate in all areas'.
Jones Day commands a steady stream of trademark litigation work, acting for well-known brands such as BMW. The Cleveland office is home to Meredith Wilkes, who jointly leads the firm's global trademark, copyright and unfair competition group alongside John Froemming. Wilkes specializes in cases concerning online infringement, trade dress and counterfeiting, and Froemming represents clients both in trademark and patent disputes. Another key name to note is Jessica Bradley, who stands out for her record in Lanham Act litigation.
Jones Day is noted for its comprehensive labor and employment practice, which is regularly sought out by clients from a variety of industries, such as healthcare, hospitality and media. It impresses with its close cross-office cooperation, which in particular adds value for companies with an international setup. The team, which is led by Michael Gray in Chicago and Matthew Lampe in New York, assists clients with everything from terminations, reductions and compensation systems to the development of compliance systems and policies. Chicago-based Elizabeth McRee is a specialist in wage-and-hour topics, while Michael Rossman regularly advises on litigation-avoidance strategies. In the New York office, Terri Chase is noted for her broad counselling practice and Martin Schmelkin is a key contact for finacial services firms. Lindsay Hedrick, Brian Jorgensen and Stanley Weiner are highlighted practitioners in Dallas. Atlanta's of counsels Deborah Sudbury, who has a strong track record in board-level investigations, and Elaine Walsh are other names to note as well as Steven Zadravecz in Irvine and Joanne Bush in Houston.
Jones Day provides standout corporate governance advice in the context of M&A and corporate transactions, as well as in disputes and shareholder activism campaigns. Headed by Lizanne Thomas in Atlanta, the team also provides ongoing counsel on ESG and so-called ethical investing issues, which are areas of increased interest for some of its clients, particularly those in the natural resources and manufacturing sectors. In addition to those two industry strengths, the practice group also acts for clients in the technology, chemicals, construction, and food and beverage sectors.
Jones Day has defended companies in a number of shareholder activism matters brought by leading activist investors. Key contacts include Lizanne Thomas and Joel May in Atlanta, and James Dougherty in Cleveland.
The team at Jones Day assists clients in all areas of communications law, and is best known for its satellite sector specialization, representing global platform providers, particularly in complex transactions involving multi-agency antitrust reviews. In addition, it is well known for regulatory litigation involving the government, including challenges to decisions by the FCC. Brett Shumate joined the firm in 2019 from the Department of Justice, where he worked on regulatory litigation. Spectrum matters are primarily handled by Bruce Olcott, including securing domestic and international authorizations for the acquisition, construction, and operation of networks. Michael Hazzard is a go-to lawyer for robo-calling and cloud computing matters - he assists emerging and established companies with regulatory issues involving the use of data in technology products. Another key contact is Samir Jain, a former senior director for cyber security policy for the National Security Council. Lawyers are based in Washington DC unless otherwise indicated.
The investigations and white-collar defense group at Jones Day is led from Chicago by Theodore Chung. In addition to handling internal investigations, the group is often called upon to defend corporates and individuals in criminal and regulatory proceedings, and assist in relation to compliance programs. Lawyers are also instructed in cross-border and multijurisdictional investigations; a service made possible by the firm's strong global office network. Other key names are San Diego's Karen Hewitt, who regularly defends cases involving violations of the anti-kickback stature, FCPA and FCA, and Hank Walther in Washington DC, who specialises in fraud cases.
Jones Day acts in multi-district litigation, coordinated state proceedings, product liability cases and class actions. Business and tort litigation practice head Stephanie Parker in Atlanta has represented clients in the tobacco, chemicals, gasoline, pharmaceutical and medical devices, and automotive industries.
Led out of New York, Jones Day's national practice is also well represented in the Midwest and the South — it also plugs into offices in Asia, Europe, Latin America and the Middle East. The group's broad geographical footprint translates into a diverse industry focus, with strong skill sets in the energy and natural resources, food and beverage and TMT sectors. The firm primarily acts for issuers on a range of debt and convertible note offerings, spin-off transactions and corporate governance matters. Cleveland-based Michael Solecki is the key contact and his experience spans both transactional and regulatory matters, including Rule 144A offerings, tender offers, and corporate governance issues. In Chicago, Edward Winslow is noted for his focus on capital markets transactions and corporate governance. New York is the seat of Brett Barragate, who chairs the financial markets practice for the Americas region and maintains a broad corporate finance practice.
Jones Day
's issuer-focused practice combines deep transactional expertise with robust regulatory support. The diverse group regularly works alongside the firm's litigation, restructuring and regulatory departments to provide full-service assistance on multi-faceted finance deals. Well-represented domestically throughout its extensive national network, the team also benefits from its ability to lean on international platforms in Asia, Europe, Latin America and the Middle East for extra firepower in multi-jurisdictional deals. Its client base is equally comprehensive and it acts across all key industry sectors, particularly energy, financial services, transport and technology. Cleveland-based
Michael Solecki
 is a key contact and his practice spans day-to-day corporate governance matters through to major finance transactions, with an emphasis on debt offerings. In New York,
Rory Hood
 advises emerging growth companies through to multinational corporations on the full range of debt and equity capital markets deals. New York-based
Brett Barragate
 chairs the financial markets practice for the Americas region and is also noted.
Jones Day offers an extremely diverse and adaptable practice led out of New York by the highly experienced Brett Barragate. The team forms a core part of the firm's overall global financing offering, and works closely with teams in Asia, Europe, and Latin America. This has made it a popular choice with global banks, where the firm currently sits on over 40 panels. In the US, the team also has a strong presence in Chicago and Cleveland. Its lawyers advise a fairly even mix of borrowers and lenders, including financial institutions, credit funds, private equity funds, and corporate borrowers. Key lawyers include the highly versatile Chip Bensinger, Lewis Grimm, Kim Desmarais (who is very active on the leveraged buyout side), and Rachel Rawson in Cleveland.
Jones Day has a global restructuring practice that is equally apt at advising debtors, secured lenders, creditors committees and, on the municipality side, bondholders. In 2019, the practice continued to be involved in the most significant cases of the latest years, including General Motors, Toys 'R' Us, and iHeart Communications - all of which were led by practice head Bruce Bennett. His team includes New-York-based Corinne Ball (who has longstanding experience in distressed acquisitions) and Heather Lennox (who acts in and outside the court in both corporate and municipal restructurings.) The firm countered a series of partner departures (including that of highly regarded Scott Greenberg) with the hiring of Joshua Brody from Kramer Levin Naftalis & Frankel LLP and of counsel Michaela Crocker.
Gibson, Dunn & Crutcher LLP has a strong presence in Southern California, where practice heads Robert Klyman and Jeffrey Krause are based, but stretches its capacity in the field to New York. The east coast office is led by David Feldman, Michael Rosenthal, and Scott Greenberg, who joined from Jones Day in October 2019 with Steven Domanowski and Michael Cohen. The so-strengthened team can be described as an acclaimed creditor practice mainly representing financial institutions, hedge funds, and unsecured creditors in restructurings, bankruptcies, and distressed acquisitions. From the debtors and equity-holders' side, the group is focused on out-of-court proceedings and Chapter 11. Cross-border work is also a core strength of the practice.
Jones Day operates across the electric utilities, energy trading and marketing , and competitive merchant generation and transmission entity fields. It has an established record in FERC litigation and compliance work, and has substantial experience in Commodity Futures Trading Commission (CFTC) matters.  David Applebaum is singled out for FERC enforcement and compliance mandates; he joined from Akin Gump Strauss Hauer & Feld LLP in early 2019. James Beh also has key experience in representing a variety of power-sector players before FERC. Both partners are based in Washington DC, and Houston-based Jeffrey Schlegel leads the global energy practice.
Led from Houston by Jeffrey Schlegel, Jones Day's energy team excels at handling big-ticket oil and gas transactions by dint of its strong sector knowledge, competence across core substantive legal disciplines (including finance, corporate and tax), and its international footprint. The group has a strong pedigree for work throughout Latin America, and regularly teams up with lawyers on the ground in São Paulo, including on the recent high-profile representation of ENGIE on the $8.6bn acquisition and related financing of the majority of Transportadora Associada de Gás from Brazilian state oil company Petróleo Brasileiro. The arrival in May 2019 of Spanish speaking Alfredo Ramos from Thompson & Knight LLP enhances the firm's capabilities for handling deals with a Latin American connection.
The team at Jones Day is well-equipped to handle environmental litigation, including toxic tort actions, insurance coverage and climate change issues, both in state and federal courts. Kevin Holewinski in Washington DC leads the environmental, health and safety practice; Thomas Donnelly in San Francisco has expertise in toxic tort litigation and administrative proceedings; Daniel Corbett, also in San Francisco, has been especially active in citizen lawsuits and cost recovery actions.
Jones Day utilizes its international network to coordinate and lead global trademark strategies for a number of well-know brands. Cleveland-based practice head Meredith Wilkes is advising The Rock and Roll Hall of Fame and Museum on its brand launches and marketing initiatives throughout the US, the UK and Germany. Also recommended in the Cleveland office is Carrie Kiedrowski, who is noted for her work on online trademark protection and domain name issues.
Jointly led by James Dougherty and Randi Lesnick from the New York office, Jones Day focuses on complex, often cross-border M&A, supported by an expansive spread of offices across the United States and the Americas. The firm handles a number of significant deals in the energy sector, notably Marathon Petroleum's combination of two MLPs, and ANDX and ENGIE's $8.6bn acquisition of Transportadora Associada de Gás from Brazilian Petrobras. The latter transaction was co-led by Wade Angus, an energy specialist who divides his time between São Paulo and New York. The firm also sees work in the software, rail, and gaming industries. Other names to note are Benjamin Stulberg, a prolific player in public and cross-border M&A, and Miami-based partners Lorne Cantor and Evan Kanter, who have been active in the gaming industry since their arrival from Greenberg Traurig LLP in February 2019. The duo recently advised Stars Corporation on the $6bn merger with Flutter Entertainment. Also of note, Darcy White joined the team from Paul Hastings LLP in mid-2019.
Jones Day focuses on the middle-market, boasting a high deal count courtesy of prolific clients such as Riverside and Morgan Stanley. The practice works on a range of transactions, including early and late-cycle investments, portfolio company M&A, and exits, taking advantage of what has been a buyer's market in the lower-cap space. In addition to its active middle-market practice, the firm has also increased its share of work with high-profile firms, having represented KKR, Carlyle, and Blackstone in strategic industry investments on behalf of growth funds maintained by these clients. Andrew Levine and Michael Earley jointly head the practice from New York and Chicago respectively, while Cleveland-based partners Charles Hardin and Denise Carkhuff have had strong years working closely with Riverside. Chicago's Lisa Lathrop is noted for her work on full-cycle investments and with portfolio companies.
Paul Hastings LLP represents funds, investment banks, and sponsors in life-cycle private equity investments, covering acquisitions, portfolio company advice, divestments and exits. Clients are active in the manufacturing and industrials, life sciences, healthcare, software and technology sectors. In addition, the private equity team is supported by the firm's tax structuring and debt financing practices. Brian Richards and Brandon Howald jointly head the practice from Chicago and Orange County, respectively, with other key individuals spread across offices in California, New York, and Washington DC, and close co-operation with the firm's London office. The nationwide platform was bolstered by the recent hires of Alex Kaufman from Morrison & Foerster LLP in Palo Alto and Adam Brown from Hogan Lovells US LLP in DC.
Jones Day's bicoastal practice has notable strength in advising financial services, life sciences, healthcare and tech sector clients on a range of financing mandates. Timothy Curry, who is based in the Bay Area, and San Diego-based Taylor Stevens assisted KKR with its investment in OneStream Software, bringing the company's final valuation to over $1bn. Additionally, Stevens led the advice to investment firm Koch Disruptive Technologies, as lead investor, on the $1bn Series D financing of Ibotta, a US-based mobile rewards platform. Practice head Michael Earley is based in the Chicago office.
Jones Day's practice distinguishes itself by its ability to handle large-scale and multi-jurisdictional real estate matters, which often require input from other practice groups in the firm's full-service model. In addition to handling work nationwide, the team also has extensive experience in investment transactions involving assets located in Latin America, Europe and Asia. Chicago-based duo Robert Lee and Brian Sedlak jointly head the practice, overseeing a broad caseload which includes acquisitions and dispositions, lending and borrowing transactions, joint ventures investments and developments, fund services and construction-related matters. Among the team's clients are national, regional and international developers, commercial investment banks, real estate funds, retailers and hospitality groups.
Operating across a full range of asset classes, Latham & Watkins LLP's real estate team has considerable strength in corporate real estate transactions, including private equity deals, joint venture investments and developments, and real estate-related M&A. The team is jointly chaired by Robert Buday and New York-based duo Michael Haas and Michelle Kelban. On the finance front, the team represents lending banks, sovereign wealth funds and other investment funds, and borrowers including public real estate companies and high-end owners. Gary Axelrod is a name to note for real estate deals in the hospitality and leisure sectors. On the more junior end, Los Angeles-based associate Pablo Clarke is developing a strong reputation real estate debt structuring. Named lawyers are located in the Chicago office unless otherwise stated.
Fielding several partners who previously worked in senior roles at the SEC and CFTC, Jones Day's financial services department specializes in representing clients in RMBS litigation, major antitrust cases, cryptocurrency disputes, and various regulatory investigations. 'Smart and well-informed', Jayant Tambe has expertise in litigation involving securities and complex financial products. Another key name in this space is Kelly Carrero, who acts for financial institutions, corporations and individuals in litigation involving RMBS and commodities derivatives. Howard Sidman and junior partner Mahesh Parlikad are also recommended. Brett Barragate chairs the firm's financial markets group for the Americas.
Jones Day prides itself on its holistic approach to dispute resolution, and indeed the international arbitration team regularly works in conjunction with the firm's appellate, IP, and asset tracing teams, among others. The group is also able to assist its large multinational corporate client base in various jurisdiction worldwide, owing to it cooperation with the firm's arbitration teams in Europe, South America, and Asia Pacific. Of particular note, the practice has carved out a reputation for acting in disputes relating to large construction projects in the commercial arbitration space. On the investment treaty arbitration front, it focuses on issues arising in the energy sector; Charles Kotuby and Melissa Gorsline stand out in this regard. Gregory Shumaker leads the global disputes group, and San Francisco-based Marcus Quintanilla is recommended for handling Latin America-related mandates. Unless otherwise specified, all named practitioners are based in Washington DC.
Jones Day is noted for matters before FERC, including interstate oil and gas pipeline rate and tariff proceedings. The core team is also recognised for its advice on general oil and gas pipeline regulatory requirements, commercial agreements and M&A transactions. Houston partner James Olson is a key name to note, and Washington DC's James Beh handles a mixture of oil and gas, renewable energy and conventional power matters before FERC.
Key figures in Jones Day's life sciences group include San Francisco-based James Dutro, who focuses on M&A and corporate transactions, Kenneth Field in DC, who advises on antitrust-related matters, and Cleveland-based litigator Steve Sozio.
Jones Day has a track record of acting in high-stakes technology and life sciences prosecution matters, with particular strength in PTAB proceedings, not the least because of the firm's deep litigation bench. Anthony Insogna, based in the San Diego office, is the head of the firm's intellectual property practice.
The client list of Jones Day's employee benefits and executive compensation practice includes public and private companies and their compensation committees in the transport, construction, tobacco and packaged food sectors. The team recently advised on a number of high-value acquisitions and joint ventures. Practice heads Daniel Hagen and Evan Miller – based in New York and Washington DC respectively – have solid knowledge of the tax laws governing deferred compensation and golden parachute plans, while ERISA fiduciary training is also provided.
Considerable expertise in withdrawal liability disputes makes
Jones Day
's ERISA litigation offering a preferred choice for plan sponsors of multiemployer funds; recent engagements for Washington DC-based practice head
Evan Miller
 involved questions relating to actuarial assumptions for The New York Times, as well as successor liabilities for a national grocery supplier. The team is also engaged in disputes concerning the provision of health benefits and breach of fiduciary claims.
The team at Jones Day is active on a range of outsourcing matters, representing companies in the cyber security, digital marketing, artificial intelligence, manufacturing, aviation and retail sectors. New York-based Mauricio Paez heads the practice. Atlanta-based Todd McClelland joined McDermott Will & Emery LLP in April 2020.
Thompson & Knight LLP advises corporates and partnerships on federal, state and local tax matters, and also provides comprehensive tax advice to high-net-worth individuals in relation to trust and estate planning. Group leader Todd Keator has particular expertise in partnership and LLC formation, and is also a key contact for REIT taxation. Also recommended are Dean Hinderliter and Brandon Bloom, both of whom have broad experience of state and federal tax issues. A name to note in the Houston office is Roger Aksamit, who specializes in private equity and energy taxation. Louis Jenull joined the firm in June 2019 from Jones Day. All named attorneys are based in Dallas unless stated otherwise.
Jones Day's tax practice is routinely involved in M&A and private equity transactions in support of the firm's busy nationwide corporate practice. The practice group is jointly led by Joseph Goldman in Washington DC and Edward Kennedy in New York. Goldman's practice is focused on business restructurings and post-acquisition integration, while Kennedy has expertise in tax structuring work for private equity and hedge funds. Associate Matthew Waterhouse is a name to note on the junior end of the practice.
Led from Houston by Jeffrey Schlegel and aided by numerous M&A and finance lawyers diffused throughout the country, Jones Day's energy team advises electrical utility providers, transmission entities, independent power producers and developers across the full range of corporate and commercial contracts associated with conventional power projects. The firm's capacity in the area was, however, weakened somewhat by the departure in January 2019 of Gerald Farano to Gibson, Dunn & Crutcher LLP.
Jones Day is experienced in representing clients in tax litigation, as well as in Congressional proceedings, and criminal and other regulatory investigations. A number of lawyers in the core team have prior experience at IRS and US Department of Justice. New York-based Kathryn Keneally is the key figure in the tax controversy practice. A former assistant attorney general at the DOJ's Tax Division, Keneally specializes in civil and criminal tax litigation and investigations. The wider tax group is jointly led by Joseph Goldman in Washington DC and Edward Kennedy in New York.
Bass, Berry & Sims PLC represents buyers and sellers in strategic investment and acquisitions, as well as in financing transactions. Among the team's clients are private equity firms and their portfolio companies, spanning the healthcare, food and beverage, retail, government contracting and services, and manufacturing industries. The corporate and securities practice is headed by Kevin Douglas, who is adept at advising public companies on corporate mandates ranging from M&A to SEC reporting matters. Also recommended is Ryan Thomas, who chairs the private equity team. All named attorneys based in Nashville.
Jones Day's extensive Latin America footprint and deep Latin America-facing resources in the US, provide the basis for an outstanding investigations and white-collar defence practice. Team members include a number of native Spanish and Portuguese speakers. It has developed an impressive record in bribery and corruption investigations, including FCPA and SEC investigations, representing both corporates ad individuals; it has a particularly strong record on behalf of US and Europe-based multinationals facing investigations involving their Latin American operations. New York partner Eric Snyder is an experienced figure in FCPA investigations and previously acted for a US energy company in connection with an alleged bribery payment to a senior Petrobras official as part of the Lava Jato investigation in Brazil. San Diego's Karen Hewitt is also noted for multi-jurisdictional FCPA investigations and FCPA due diligence in relation to projects and transactions.
Jones Day >
Firm Profile
Firm overview: Jones Day is a global law firm with more than 2,500 lawyers in 43 offices across five continents. The firm is distinguished by: a singular tradition of client service; the mutual commitment to, and the seamless collaboration of, a true partnership; formidable legal talent across multiple disciplines and jurisdictions; and shared professional values that focus on client needs.
Jones Day is an institutional partner for clients who seek counsel that seeks to understand them and their needs; that communicates with clients about their needs and the different tactics available for addressing those needs; that works seamlessly and impressively across offices and practices and with the client; that provides talent and expertise across subject areas and geographies; and that brings commitment and courage to the relationship and its engagements. We are formidable because every partner and every client has the entire global institution at their command and is a high priority of the Firm as a whole. We are true partners, with each other and, even more importantly, with our clients.
Regions of practice
United States: Surveys repeatedly list Jones Day as one of the most frequently engaged law firms by U.S. corporations for both transactional and disputes matters, and among the leaders in client service. Jones Day's more than 1,600 lawyers across its 18 U.S. offices collaborate to serve clients across practices and geographies on all major matters that span time-honored practices (antitrust, mergers and acquisitions, litigation, and government regulation) to more recently established and expanded areas (cybersecurity, life sciences, energy, and technology) that specifically address the contemporary challenges of an increasingly complex global business and legal environment.
Europe & Middle East: Jones Day provides a significant presence in Europe that offers clients more than 500 lawyers from its ten European offices in Amsterdam, Brussels, Düsseldorf, Frankfurt, London, Madrid, Milan, Moscow, Munich, and Paris. The firm's lawyers counsel clients in administrative and public law, banking and finance, capital markets, competition law and regulatory, derivatives, market infrastructures, dispute resolution, and investigations.
In the Middle East, more than 20 lawyers are based in the firm's offices in Dubai and Saudi Arabia. They have accumulated significant experience in most of the region's key industries and jurisdictions, advising on mergers and acquisitions and corporate transactions, projects and infrastructure, commercial transactions, real estate and construction matters, regulatory compliance, and dispute resolution.
Asia-Pacific: Jones Day has committed substantial resources and capacity to serve each of Asia's distinct markets, including China, Japan, Singapore and Southeast Asia, as well as Australia. Spread throughout ten offices in the region, the firm's 250+ lawyers represent clients in practice areas including antitrust, banking and finance, capital markets, corporate and commercial, energy, global disputes, intellectual property, labor and employment, mergers and acquisitions, private equity, real estate, and several others.
The majority of Jones Day's Asia-based lawyers are admitted to practice local law in their home jurisdictions. Most have practiced in more than one country, enabling Jones Day's Asia team to render multijurisdictional legal services. Jones Day has been granted a Qualifying Foreign Law Practice license (QFLP) in Singapore.
Latin America: Jones Day is one of the leading global law firms serving the Latin American region through its offices in Mexico City and São Paulo, along with attorneys based in key business and legal centers such as New York, Houston, Dallas, Miami, and Madrid. Jones Day's Latin American experience extends to mergers and acquisitions, investigations and anti-corruption, projects and infrastructure, banking and finance, energy, dispute resolution, business restructuring, private equity and capital markets.
Managing partner: Stephen J Brogan
US offices: Atlanta, Boston, Chicago, Cleveland, Columbus, Dallas, Detroit, Houston, Irvine, Los Angeles, Miami, Minneapolis, New York, Pittsburgh, San Diego, San Francisco, Silicon Valley, Washington
Europe and Middle East offices: Amsterdam, Brussels, Dubai, Düsseldorf, Frankfurt, London, Madrid, Milan, Moscow, Munich, Paris, Saudi Arabia
Asia-Pacific offices: Beijing, Brisbane, Hong Kong, Melbourne, Perth, Shanghai, Singapore, Sydney, Taipei, Tokyo
Latin America offices: Mexico City, São Paulo
Main areas of practice:
Antitrust & Competition
Business & Tort Litigation
Business Restructuring & Reorganization
Cybersecurity, Privacy & Data Protection
Employee Benefits & Executive Compensation
Energy
Financial Markets
Global Disputes
Government Regulation
Health Care & Life Sciences
Insurance Recovery
Intellectual Property
Investigations & White Collar Defense
Issues & Appeals
Labor & Employment
Mergers & Acquisitions
Private Equity
Real Estate
Securities Litigation & SEC Enforcement
Tax
Technology
Main Contacts
| Department | Name | Email | Telephone |
| --- | --- | --- | --- |
| Managing Partner | Stephen J Brogan | | |
Top Tier Firm Rankings
Firm Rankings