Firm Profile > Baker McKenzie > Bangkok, Thailand
Baker McKenzie
Offices

Baker McKenzie
25TH FLOOR, ABDULRAHIM PLACE
990 RAMA IV ROAD
BANGKOK 10500
Thailand
Baker McKenzie > The Legal 500
Rankings
Diversity/Community
When It Comes to People
We are committed to diversity and inclusion in our people, support and development of their talent, and dignity and safety in our workplaces. Baker McKenzie also is a signatory to the UN Global Compact, a voluntary global initiative in which we have committed to align our policies and operations with ten principles in the areas of human rights, fair labor, the environment and anti-corruption.
Diversity and Inclusion
Baker McKenzie was founded on the idea of diversity. From our earliest days, we have strived to nurture a respectful, inclusive environment that encourages diverse individuals to thrive personally and professionally as full contributors to the success of the Firm and the clients we serve. We do not permit or tolerate discrimination in our workplaces. This means:
All personnel decisions must be: a) respectful of differences among employees and potential employees, b) based on factors relevant to their ability to perform the work they are, or would be expected to do, and c) in accordance with all applicable laws and regulations.
This includes decisions related to the recruiting, hiring, assignment, compensation, training and development, promotion and dismissal of personnel, as well as other terms and conditions of employment.
Applicable local laws, which we follow, vary, but differences that we strive to overlook in personnel decisions include race, color, creed, religion, citizenship, national origin, ethnicity and/or cultural background, age, sex, gender, gender identity/expression, sexual orientation, marital status, pregnancy and disability.
While our approach to diversity and inclusion is multi-faceted, three areas where we have specific policies are:
Ethnic & Cultural Diversity
Ethnicity means different things in different countries, so a single approach to ethnic and cultural diversity is ill-advised. This is why we build practices from the ground up, taking local cultural sensitivities into consideration wherever we practice law. Despite the challenges, we have a strong desire to address a lack of equity around the world and encourage each of our offices to define race/ethnic diversity in a way that suits their local culture, politics, clients and business environment.
Gender Diversity
We believe women must be leaders at all levels of our Firm. We seek to foster women leaders in our senior global roles but we are also focusing on ensuring that women are leaders of our most significant client relationships. Since 2012, we have adopted a gender policy designed to encourage the recruitment and retention of more women, and provide greater opportunities and support for women to assume leadership roles. At the partner level, we have set gender diversity aspirational targets – we are working to ensure that women comprise at least 40% of local/national partners and at least 30% of principals and those in leadership positions.
LGBT Diversity
Everyone should feel comfortable in the workplace, regardless of their sexual orientation or gender identity and expression. We are committed to creating and maintaining an open and supportive working environment. This includes equal opportunity for advancement and development within the firm regardless of sexual orientation, gender identity or expression, and the equal provision of benefits to same and opposite sex partners or spouses.
We have made great strides in encouraging equality in our Firm and in engaging in these crucial conversations on a global basis. Our seven basic principles include:
Principle 1. Establish high-level corporate leadership for gender equality;
Principle 2. Treat all women and men fairly at work – respect and support human rights and non-discrimination;
Principle 3. Ensure the health, safety and well-being of all women and men workers;
Principle 4. Promote education, training and professional development for women;
Principle 5. Implement enterprise development, supply chain and marketing practices that empower women;
Principle 6. Promote equality through community initiatives and advocacy; and
Principle 7. Measure and publicly report on progress to achieve gender equality.
Interviews
Peerapan Tungsuwan, Partner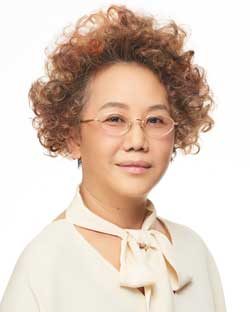 Peerapan Tungsuwan, Corporate M&A Partner and Head of Healthcare & Life Sciences at Baker McKenzie based in Bangkok, shared her insights and experience in building her industry-focused practice and helping major corporations in Healthcare and Life Sciences in particular navigating challenges in this highly regulated industry.
What has been your greatest achievement, in a professional and personal capability?
I played a significant role in establishing Baker McKenzie's healthcare-focused industry group and being a founding member of the Global Healthcare and Life Sciences industry group. It was relatively new for legal services business at the time to have industry experts providing legal services for a particular industry. I also was named a practice group leader of the year twice in a row. Later on Baker McKenzie's Asia Pacific Healthcare and Life Sciences industry group was established and I was head of the group from 2007 – 2013. During that time I invested in building up and strengthening this industry group regionally and locally by leading a number of initiatives to bring together a core team of healthcare-focused lawyers around the region that collaborate to deliver industry sound advice and services to clients seamlessly as a one stop service. One such initiative is the AEC Healthcare Harmonization task force which involves  has led to a strong collaboration of the firm's healthcare practitioners and growing recognition of the capabilities of the healthcare practice of Baker McKenzie in Asia Pacific as a go-to law firm in AEC harmonization. At the local level, I pioneered the establishment of an in-house  Regulatory Affairs Services to assist clients with FDA-related advice  to position clients at a comparative strategic advantage and enhance their opportunities to thrive in Thailand's growing pharmaceutical and healthcare sectors. I would say this is a unique offering that differentiate us from other firms in Thailand.
What do you do differently from your peers in the industry?
Our goal is to be a trusted adviser to our clients. We invest time and efforts in building long term relationships with our clients. We don't just give legal advice, we always balance our advice with commercial practicality and find solutions to them. We believe this is what our clients ultimately look for in a legal adviser – to be a problem solver.  We add value to our services, always keeping our clients  up to date on changes affecting their businesses and discuss with them ideas and solutions to help our clients proactively manage risks and exploit growth opportunities. We make sure we deliver advice that is strategic and commercial. Thanks also to our network of 77 offices around the world, we have the unique capability to provide our clients with counsel, when and where needed, as well as coordinating cross-border assistance in a timely and efficient manner, saving our clients much time and costs.
What advice would you give to your younger self?
I believe you have to be true to yourself. I don't let other people's expectations define who I am. However, when you are starting out and young, it can be a tough thing to do. I just would remind my younger self to keep believing in yourself  and continue to be yourself. Perhaps also to strike a better work-life balance.
When I was a young associate,  I had to recognize and work on my weaknesses. The experience made me a fighter. I now teach our young associates to work on their weaknesses but not to lose their self-confidence. Work on your weaknesses and do not run away from problems. Appreciate your strengths because those are your wings.
I never give up on people.
Can you give me a practical example of how you helped a client add value to the business?
Not only for one specific client, but for all clients in the Healthcare industry, we always strive to give more than legal advice. Apart from ensuring our advice is always commercially sound, we add values by regularly organizing seminars and webinars discussing legal developments and industry trends. This represents a beneficial and value-added platform for exchanging insights among the industry experts. We have assisted many well established Thai companies with strategic expansion, drawing upon our network and keeping the clients up to date on changes affecting them in jurisdictions they operate to help the clients proactively manage risks and exploit growth opportunities. As one example of being a trusted advisor, during the major flooding crisis in Thailand, we successfully assisted one of our long terms clients with foreign shareholding restriction issue during the time of great difficulties for the client's business, earning lasting trust from the client whom we still continue to assist many years after.
Within your sector, what do you think will be the biggest challenge for clients over the next 12 months?
As for macro trends, we will see pricing pressure continue to be one of the challenges of the healthcare industry, particularly the growth in generic and biosimilar markets. Digitalization of healthcare has seen new players in telemedicine and digital delivery of healthcare and strategic alliances with those outside the traditional healthcare sector. Tech companies entering healthcare space are leading traditional pharma and medical devices companies to collaborate and invest in technology to bring more innovations. With the explosion of innovations, regulations sometimes cannot keep up and the players need innovative advice.
Healthcare sector continues to be scrutinized by enforcement agencies so compliance will continue to be an important.
Legal Briefings
Enforcement of court judgments and arbitral awards in Saudi Arabia

Court judgments and arbitral awards are enforced in Saudi Arabia in accordance with the new Enforcement Law issued by Royal Decree No. M/53, dated 13 Shaban 1433H (corresponding to 3 July 2012) (the Enforcement Law); and the Implementing Regulations for the Enforcement Law issued by Ministerial Resolution No. 9892 dated 17 Rabi Thani 1434H (corresponding …

Doing business in Colombia

Baker McKenzie reorganisations partner Clare Montgomery discusses the challenges and issues businesses face operating in the third-largest economy in Latin America
Top Tier Firm Rankings
Firm Rankings