Carey Olsen > St Peter Port, Guernsey > Firm Profile
Carey Olsen
Offices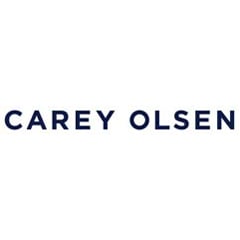 Carey Olsen
PO BOX 98, CAREY HOUSE
LES BANQUES
ST PETER PORT
GY1 4BZ
Guernsey
Carey Olsen > The Legal 500
Rankings
Carey Olsen's banking and finance expertise is strong in both lender and borrower-side mandates. Through the expertise of practice head Andrew Boyce, Ben Morgan, Annette Alexander, Tom Carey and David Crosland, the practice holds a dominant position in the investment funds arena, where it advises both Guernsey-domiciled funds and multinational financial lenders. The team has seen an increase in refinancings, NAV facilities and revolving credit agreements, capably advised on by key senior associates Vaishali Gupta, Imogen Payne and Alexandria du Jardin. It also maintains an arsenal of knowledge and experience applicable to real estate finance instructions.
At Carey Olsen, recent highlights included the capital markets team providing Guernsey advice on a rare fund IPO on the London Stock Exchange, as well as handling numerous cash box structures for issuers in the technology sector. Practice head Ben Morgan, Annette Alexander and David Crosland take the lead on offerings of debt securities on international exchanges and TISE. Also notable is that longstanding clients frequently engage the team on secondary share issuances and recapitalisations. In addition, the firm is a dominant listing agent for high-yield listings.
Carey Olsen
's commercial property practice houses a large team of Guernsey property law specialists. Practice head
Jason Morgan
 takes the lead on market-leading sales and purchases of office and retail assets, while
Davey Le Marquand
advises on issues concerning the leasing of historical island sites and developments and mixed-use sites. Senior associate
John Le Tissier
brings further long-term experience in domestic property law. Also at senior associate level, '
excellent negotiator
' 
Rachel Jones
 is a go-to name for planning law advice and guidance, while associate
Kieran Ogilvie
 adds strength to financial lending mandates.
Carey Olsen's corporate and M&A department continues to be a primary choice for listed corporates. The firm's talented bench of lawyers includes practice heads Tom Carey and Ben Morgan, Tony Lane (who also advises on corporate governance and shareholder rights matters), and senior associates Arya Hashemi and John Scanlan, who regularly lead on big-ticket deals for LSE-listed Guernsey companies. Downstream private equity M&A is equally a strength; key lawyers here include Andrew Boyce and Annette Alexander. In the regulated sectors, insurance M&A transactions were recently handled. The team's work also includes high-value UK-based property portfolio acquisitions for investment companies; David Crosland often leads on such mandates.
Carey Olsen's 'preeminent' dispute resolution and litigation bench features a number of seasoned advocates specialising in the full span of engagements. Spearheading the restructuring and insolvency offering, David Jones tackles both multijurisdictional and purely domestic instructions. An island-leading criminal and regulatory offering is provided by Mark Dunster and practice head and 'first-class trial advocate' Elaine Gray; highlight recent matters related to complex competition issues in the utilities sector. 'Formidable litigator' Tim Corfield is a go-to name for regulated financial services clients, while Karen Le Cras leads on contentious trust disputes. Senior associates Julia Schaefer  and Tim Bamford, and counsel Simon Florance lend their expertise to broader commercial disputes. Former partner John Greenfield continues to play a key role in the team as a full-time consultant.
The employment, pensions and incentives team at Carey Olsen 'is a force to be reckoned with' in employment tribunal proceedings. Market-first examples saw 'powerhouse' practice head Elaine Gray and counsel Natasha Newell ( who is praised as 'an accomplished and fearless litigator') handling notable equal pay disputes. Konrad Friedlaender and senior associate Julie Currie are the group's pensions experts, notably in regards to employee scheme governance issues and risk transfers. Through Mark Dunster, the team leads on matters with significant regulatory elements, including grandfathering provisions, immigration issues and appeals, professional negligence claims, and staff reorganisation procedures for financial services clients. Associate Lois Madden brings 'an abundance of experience and wise counsel' to a wide range of discrimination investigations.
Carey Olsen's insurance practice is a market leader in the field of risk transfer transactions; both practice heads Christopher Anderson and Konrad Friedlaender are handling ongoing instructions on behalf of multinational pension fund clients, with highlights involving multibillion-pound assets. The team regularly takes care of headline insurance and reinsurance M&A deals for onshore clients; Natasha Kapp and senior associate Arya Hashemi contribute expertise on this side.
Fielding the largest investment funds team in Guernsey, Carey Olsen's comprehensive bench is highly praised by clients and peers alike. The group handles fund launches for international fund managers across the full breadth of asset classes, ranging from real estate and private equity to energy and multibillion-dollar infrastructure funds. Key partners include 'stand-out' team head Ben Morgan (who also assists with fund migrations under the nascent fast-track process), Annette Alexander (who is praised as 'one of the most responsive people in the industry'), Andrew Boyce, David Crosland and senior associate Gemma Campbell. The practice is retained by the majority of LSE-listed funds domiciled in Guernsey.
Natasha Kapp (who is described as 'a great client handler with tremendous expertise in complex trusts') and practice head Russell Clark ('an outstanding technical lawyer') in Carey Olsen's trusts and private wealth practice frequently assist with the establishment of foundations and philanthropic structures for clients originating from the Middle East, China and South East Asia. Konrad Friedlaender is a go-to Guernsey lawyer for prolific high-net-worth individuals and family offices, including those from South Africa, while also working closely with dedicated pensions senior associate Julie Currie on international pensions structures. The team also acts on trust restructurings through the courts. Counsels Patricia Montgomery and Laila Arstall are key names at the below partner level, acting for trustees and beneficiaries across a range of instructions.
Carey Olsen
's '
first-class
' banking and finance practice has recently secured a number of new panel appointments from global, household-name banks, for which the team is advising on fund financing arrangements, sometimes with facilities surpassing €1bn. '
Solid, experienced and dependable
' practice head
Robin Smith
leads on this work, while another team strength is financial restructuring — including debt-for-equity swaps — with the '
outstanding talent
' 
Kate Andrews
 and senior associate
Rebecca McQuillan
 acting for high-profile debtors and creditors alike. Key individuals for real estate finance transactions include
Peter German
, described as '
head and shoulders above the competition
', and counsel
Fiona Dalton
. The team is a premier name in the financial regulatory space, including in regards to utility and security token issuances.
Carey Olsen's capital markets team is one of Jersey's leading for high-yield TISE listings. Professionals include Kate Andrews, practice head Simon Marks, counsel Matthew Ecobichon and senior associate Ashley Morrison (who is 'running with deals like a partner and provides helpful and spot-on input'). The firm acts for a diverse client roster of global investment banks, private equity groups and issuers on all other debt transactions, including securitisations, structured transactions and investment-grade bonds. On the equity side, the team is handling a swathe of LSE listings via cash box structures for UK insurance and infrastructure companies.
Carey Olsen's property law group is retained by prestigious domestic clients including The States of Jersey Development Company and transport infrastructure administrator Ports of Jersey. 'Exceptional' practice head Christopher Philpott,  Alex Ohlsson and counsel Will Whitehead have been advising the former on the planning and pre-sale phase of top-shelf mixed-used developments in St. Helier. Indicative of his innovative leasing capabilities, Philpott also took the lead on Jersey Electric's find-of-a-kind installation of solar arrays on an external property. Another team strength is acting for leading financial institutions on development financing transactions.
With a sizeable team of well-regarded corporate lawyers —  including James Willmott, David Taylor and Alex Ohlsson — and a client roster comprising top-flight public and private companies, Carey Olsen routinely acts on Jersey's headline M&A transactions. Not limited to deal work, practice head Guy Coltman also veers into the semi-contentious space, particularly in regards to shareholder disputes. The team has witnessed an increase in distressed sales and recapitalisations for a range of clients including technology, financial services, retail and engineering companies. Counsel David Allen assists with Jersey schemes of arrangement, while senior associate Katherine Tresca contributes to downstream private equity deals.
Owing to 'a very impressive team from top to bottom,' Carey Olsen fields a preeminent trust litigation practice, acting for trustees and beneficiaries. Andreas Kistler and counsels Louise Woolrich and Richard Holden handle a constant stream of high-value proceedings pertaining to trustee removals, generational disputes, breach of trust issues and professional negligence claims. Marcus Pallot takes the lead on major contentious insolvencies for publicly traded companies and funds, as well as creditors. Practice head and 'very impressive litigator' John Kelleher leads on insurance and broader commercial disputes including shareholder litigation and associated damages claims, while William Grace takes on substantial proceedings with a regulatory angle.
Notable clients of Carey Olsen's contentious regulatory practice include regulated financial services institutions and online gambling companies. Representative matters saw William Grace (who is 'an encyclopaedia of legislative and regulatory laws') acting for international banks in AML prosecutions initiated by the Attorney General, while practice head Marcus Pallot successfully represented regulated investment business entities against JFSC enforcement actions regarding high-risk stock investments. Oliver Lindop is a key senior associate who recently advised on a judicial review into a contested TIEA notice. The team also provides non-contentious support on internal regulatory compliance issues.
At Carey Olsen's employment, pensions and incentives practice, co-head Siobhan Riley deals with the breadth of HR issues, ranging from remote and flexible working matters and employee mental health to employee data protection issues (including subject access requests). The contentious bench includes co-head and counsel Huw Thomas and senior associate Tarina Le Boutillier as key team members; the team represents domestic and international employers in tribunal proceedings. Alexa Saunders, counsel Stephen Fitzgerald and senior associate Julie Currie (who splits her time between Guernsey and Jersey) all have a core pensions focus; notably, the team is retained by the Jersey Government's public service pension fund.
Carey Olsen
 is a true market leader in the investment funds space, advising a substantial quantity of Jersey-domiciled funds on formations across the breadth of asset classes.
Daniel O'Connor
, 
James Mulholland
,
Christopher Griffin
 and
Robert Milner
advise premium European private equity funds on launches reaching into the multibillion-pound strata. The firm attracts mandates from high-calibre clients such as Blackstone Group and Nordic Capital. World-leading real estate funds are also present on the client roster, for which counsel
Claire Le Quesne
acts on the full spectrum of engagements. Griffin also assists with cutting-edge crypto funds, token offerings and ICOs.
Carey Olsen's 'cutting-edge' trusts and private wealth practice is stacked with seasoned professionals fielding expertise across the entire breadth of non-contentious matters. The practice is led by the 'responsive, solutions-driven and commercial' Siobhan Riley, who regularly advises on the structuring of private and commercial trust structures for clients across the globe. Keith Dixon and the 'highly intelligent and knowledgeable' Alexa Saunders have robust knowledge of foundation and charities law respectively, while counsels Stephen Fitzgerald and Victoria Connolly advise on structures holding pensions and employee incentives. Andreas Kistler takes on mandates with semi-contentious elements, including relief applications before the Royal Court.
At Carey Olsen, the key contact for family law advice is 'extremely impressive' senior associate Lauren Glynn, who is knowledgeable about cross-border pre-nuptial agreements and partnership dissolutions that involve assets of high value. Marcus Pallot provides partner-level litigation support, and together with Glynn, handles children's law cases, including highly sensitive matters involving abuse allegations.
Carey Olsen LLP
has a growing London-based practice led by
Jasmine Amaria
and
Richard Brown
. The corporate Caribbean section in particular has expanded greatly since the 2019 arrival of Amaria, who brought extensive Virgin Islands and Cayman law experience to the team, especially in relation to corporate, finance and funds matters. Recently, her team has been busy with a number of contentious matters relating to restructurings, real estate deals, negotiations and de-investments. '
Superb litigator
' Brown is in charge of the '
top-notch
' Virgin Islands litigation practice, and his caseload focuses on fraud-related instructions. 'Excellent' counsel
Sheba Raza
, who has experience in Bermuda and BVI corporate and finance transactions, and senior associate
Nina Clift
, an offshore trusts specialist, are also noted. The office was recently boosted by the relocation of disputes and insolvency specialist
Jan Golaszewski
 from the Cayman Islands.
Carey Olsen >
Firm Profile
With a heritage that dates back to 1898, Carey Olsen is one of the most established and distinguished offshore law firms. It delivers exceptional services to its clients from the key offshore financial centres of Bermuda, the British Virgin Islands (BVI), the Cayman Islands, Guernsey and Jersey. It also has an established presence in Cape Town, Hong Kong, London and Singapore. It is consistently the firm of choice for clients and their advisers who are looking for the highest levels of service.
The firm: The firm offers a partner-led approach. It employs more than 500 people and its 60-plus partners head up a total complement of 250 lawyers. It provides legal services in relation to all areas of corporate and finance law, investment funds, trusts and private wealth, dispute resolution and property law.
The firm works with an extensive range of clients, including many of the world's leading banks, insurance companies, investment funds, private equity houses, real estate firms, sovereign wealth funds, publicly listed companies, ultra-high-net-worth individuals and governments. The firm is often instructed by or works alongside leading legal and other professional advisers on complex international transactions and cases.
Carey Olsen is the largest law firm in Guernsey and in Jersey, with more Tier 1 practice area rankings than any other firm.
Types of work undertaken: The firm offers a comprehensive range of legal services for all aspects of corporate/transactional, dispute resolution and private client work.
Its primary transactional legal services include: banking and finance; corporate and commercial; employment, pensions and incentives; commercial property; insolvency and restructuring; insurance; intellectual property; investment funds and private equity; mergers and acquisitions; regulatory and financial crime; and trusts and private wealth.
The firm's dispute resolution and litigation group represents clients on the full spectrum of contentious, semi-contentious and advisory work in both a domestic and international context. Together with commercial litigation services, its practice offers focused advice on banking and finance, corporate disputes, contentious trusts, restructuring and insolvency, regulatory and financial crime.
The firm's private clients rely upon it for services that include estate planning, residential property, wills and inheritance.