Firm Profile > Family Law Partners > Horsham, England
Family Law Partners
Offices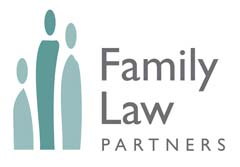 Family Law Partners
First Floor, Old House Mews
London Road
Horsham, West Sussex
RH12 1AF
England
Family Law Partners > The Legal 500
Rankings
Family Law Partners handles the full range of family law matters, and are particularly known for their emphasis on out-of-court dispute resolution, such as private FDRs. While the firm is particularly adept at advising clients on financial matters, they also have experience in complex children cases. The practice is led by Robert Williams, who is also a Deputy District Judge, and other key contacts include Gemma Hope and Lauren Guy. The firm opened a third office in Horsham under new joiner Kate Elliott in October 2019, and from this office services high net worth clients from the surrounding region. Mark Harrop  heads the London team.
Practice head(s):
Other key lawyers:
Testimonials
'Instructing Family Law Partners as my legal representatives is one of the best decisions I have made. They are always professional and patient, putting their client's first at all times. Legal proceedings can, at times, feel like an emotional tug of war. Family Law Partners empathise with their clients, providing both legal and emotional support throughout. They took the time to understand my situation inside out, tailoring their advice to the needs of my case. They are experts in their field. The advice they offer is accurate and I feel confident they will use their knowledge to achieve the best outcome for me. Family Law Partners have acted professionally and collaboratively at all times.'
'Kate Elliott is brilliant with clients: she gives robust, clear, sensible advice and is highly effective at achieving negotiated settlements.'
'They are a growing practice and deserve praise. They are a no-nonsense sensible firm who know exactly what they are doing. They understand the needs of a client and have the client at the forefront of their practice.'
'Kate Elliott is excellent. She can navigate through complex cases and difficult facts and move seamlessly into settlement discussions.'
'They are a hard-working, forward-looking team who work hard for their clients. They are good at coming to counsel when they feel they need assistance.'
'Robert Williams is an expert in his field of financial remedy work. Approachable, engaging, forensic, he leaves no stone unturned in advancing a client's case. Chris Maulkin is an outstanding solicitor in financial remedy work who brings a forensic mind to case analysis. Gemma Hope is a highly talented financial remedy practitioner with an in-depth knowledge of the law; she works extremely hard for her clients to achieve best outcomes. She is particularly effective in cases involving complex company structures. Lisa Burton-Durham is an experienced lawyer with a reassuring and empathetic manner and a necessary pragmatic approach to resolving financial remedy disputes. She manages clients' expectations and guides them to a settlement when necessary but can also fight her corner.'
'I think Kate Elliott is a real star – clever, approachable, humane and pragmatic. She is an extremely effective negotiator and I have had glowing feedback from any clients I have sent her way.'
'It is a firm that is truly focused on non-court dispute resolution and practises what it preaches. Very few firms do that. There is a real commitment to mediation, collaboration and arbitration. All of this is in the clients' interests, avoiding acrimony and saving costs. But they can litigate if they need to, and know their way around the court system.'
Family Law Partners
' team includes five well-regarded mediators, among them
Sarah Jelly
, who mediates on all issues, including high-value financial matters, and 
Hazel Manktelow
, who has developed her practice further by also qualifying as a child-inclusive mediator.
Mark Harrop
 is among '
the best young legal minds
'; he is a qualified mediator and is also an accredited collaborative practitioner.
Other key lawyers:
Testimonials
'Family Law Partners is a unique firm, whose focus is on exploring out-of-court settlements as well as litigation if necessary'
'The team works closely with clients to explore whether mediation, arbitration, counselling or other therapies may be the best way forward, which is a helpful approach for clients and courts alike'
'It is unique in its approach to family law and cutting edge in many respects with its approaches to difficult family and children cases. The lawyers are highly collaborative and interested in therapeutic and forward-thinking approaches to prioritising children'
'Its focus is on non-court dispute resolution which is a real positive'
'A great firm:  it provides a top-notch level of service for clients whilst remaining focused on proportionality. It is excellent at exploring alternatives to court via mediation/ADR '
'The team has a good ethos and client focus. It is strong in ADR and mediation, sensible and does not take unreasonable positions'
'It has some of the best young legal minds available, such as Mark Harrop'
'Kate Elliott is wonderful – wise and insightful with great client care skills. She is very adept at resolving cases with a view to minimising conflict'
Mark Harrop heads the London offering at Family Law Partners, and advises on all aspects of family and relationship breakdown, with a particular focus on divorce and financial issues. In addition, he has considerable experience of cases involving mental health issues and accusations of controlling or abusive behaviour. The practice has an emphasis on dispute resolution, with five mediators nationally, eight collaborative lawyers and an arbitrator. Emily Pain joined the team as a consultant from Stowe Family Law LLP.
Practice head(s):
Other key lawyers:
Testimonials
'Family Law Partners is a small, boutique practice which can respond flexibly to its clients' demands. It is very up to date with technology and has been able to respond to the demands of remote hearings during the Covid pandemic'
'A firm that broke the boundaries of modern  and flexible working practices before Covid made us all do it. The focus on non-court dispute resolution is a real positive'
'Mark Harrop is brilliant – he just gets on with it. Mark is, in my opinion, a first-class lawyer, possessing a razor-sharp intellect, an impressive grasp of detail, tactical astuteness and an excellent manner with clients. He is also extremely hardworking and has an unfailingly professional approach'
'This is a firm that goes the extra ten miles for clients and is committed to ensuring that they have the best of advice long before applications are issued. The lawyers are tactically astute and never make a dud application'
'Family Law Partners is very forward thinking – it is leading the industry in the use of technology for family law. Kate Elliott is very level headed. Any client would be overjoyed to have her in their corner. Rachel Nicholl is extremely hardworking and passionate about her clients. She will always go the extra mile'
'Emily Pain is great. She knows family law back to front, and has a wonderful way with clients. She is conscientious, hardworking, diligent and super bright. She is great on strategy and goes above and beyond for her clients, in her quest to get the best result'
'Mark Harrop is a considered, bright individual. He gives clients quiet confidence in his outstanding abilities to resolve their case. Kate Elliott is one of the brightest, most enthusiastic, persuasive and personable lawyers out there'
'They are strong in ADR and mediation. The lawyers are sensible and do not take unreasonable positions. Mark Harrop is very fair. He is someone you can pick up the phone to and resolve things and cut through the animosity of a case'
Family Law Partners >
Firm Profile
Family Law Partners are a specialist firm dealing exclusively with family law in the South East, in Brighton, London, Horsham, Hampshire and Lewes. We always look to work collaboratively with clients and fellow professionals to achieve the best outcome for our clients and their families.
We have a team of 14 qualified lawyers: Sarah Jelly, Consultant (qualified 1978); Robert Williams, Director (qualified 1994), Alan Larkin, Director (qualified 1997), Hazel Manktelow, Consultant (qualified 2003); Lisa Burton-Durham, Director (qualified 2004); Kate Elliott, Consultant (qualified 2006); Gemma Hope, Director (qualified 2006); Mark Harrop, Director (qualified 2008); Gemma Vines, Senior Associate (qualified 2008); Chris Maulkin, Associate (qualified 2011); Lauren Guy, Associate (qualified 2011), Gemma Garrett, Associate (qualified 2013), Emily Pain (qualified 2011) and Rachel Nicholl (qualified 2013).
We are committed to Dispute Resolution (DR); presently offering 5 Mediators, 10 Collaborative Lawyers and an Arbitrator. The willingness to provide and signpost to DR options (including Arbitration) is fundamental to our practice and in the "DNA" of all the team, as evidenced by the commitment we make to train the team in DR disciplines.
Types of work undertaken
In all our work we look to ensure the client has the right team in place to support their needs.  This may include specialist counsel, pension experts, financial experts, forensic accountants, counsellors and family consultants.
Divorce, Judicial Separation and Dissolution: our team of divorce solicitors are highly experienced and will work with our clients to make an informed decision as to which option is appropriate and if so when it would be in their interests to start the process.
Mediation: our mediation team are all experienced family law specialist comprising Sarah Jelly, Hazel Manktelow, Gemma Hope, Kate Elliott and Mark Harrop. As a wider team, we advise clients on how mediation can be used as an effective way of resolving family law issues, including arrangements for children.
Financial issues: our family solicitors are highly experienced in financial issues and approach their advice holistically and strategically to ensure cases are dealt with in the most appropriate, sensitive and cost-effective way. We aim to adopt a non-adversarial approach to resolving matters and encourage the use of mediation, round table meetings and the collaborative law model. Even when involved in litigation we remain issue focussed to ensure the best outcome is achieved in the most cost-effective way.
Co-habitation: we look at all the issues that may impact our client and advise how to address these in the most appropriate, sensitive and cost-effective way. We aim to adopt a non-adversarial approach to resolving matters and encourage the use of family mediation, round table meetings and the collaborative law model.  When cases require it we will litigate but we do so in a solution-focused way.
Pre-nuptial and Post-nuptial agreements: we prefer to facilitate pre-relationship agreements using round table meetings or the collaborative model if possible so there can be honest and open discussions, and issues can be explored and reality checked.
Children: we take a solution-focused approach to arrangements for children, involve third party support to improve communication and parenting differences and we work with our clients to find lasting outcomes.
Surrogacy: our specialist surrogacy team are experienced in advising on the different aspects of surrogacy.  We help same-sex and heterosexual couples both married and unmarried and from diverse backgrounds and cultures. We can assist with surrogacy planning, parental order applications, surrogacy disputes, international surrogacy issues, immigration and British nationality for children born abroad.
Offices
Brighton (Head office)
London
Horsham
Hampshire (North and South)
Lewes
Number of partners
6 Directors
Total staff
21 members of staff, including 14 qualified lawyers, 1 trainee solicitor, 1 paralegal, 4 in the administration team.
Main Contacts
| Department | Name | Email | Telephone |
| --- | --- | --- | --- |
| Founding Director, Divorce/Finance, Arbitration | Robert Williams | | |
| Founding Director | Alan Larkin | | |
| Director, Divorce/Finance, Collaborative Law, Co-habitation, Children | Lisa Burton-Durham | | |
| Director, Divorce/Finance, Collaborative Law, Mediation, Surrogacy, Children | Gemma Hope | | |
| Director, Divorce/Finance, Collaborative Law, Mediation, Co-habitation, Pre-nuptial agreements, Children | Mark Harrop | | |
| Divorce/Finance, Mediation | Sarah Jelly | | |
| Divorce/Finance, Mediation, Children | Kate Elliott | | |
| Divorce/Finance, Mediation | Hazel Manktelow | | |
| Divorce/Finance, International, Surrogacy | Gemma Vines | | |
| Divorce/Finance | Chris Maulkin | | |
| Divorce/Finance, Surrogacy | Lauren Guy | | |
| Divorce/Finance, | Gemma Garrett | | |
| Divorce/Finance | Emily Pain | | |
| Divorce/Finance | Rachel Nicholl | | |
Lawyer Profiles
| Photo | Name | Position | Profile |
| --- | --- | --- | --- |
| | Kate Elliott | Head of Horsham team, Solicitor & Mediator | View Profile |
| | Rachel Nicholl | Senior Associate, Solicitor, Collaborative Lawyer | View Profile |
Staff Figures
Number of UK partners : 6 Number of other UK fee-earners : 8
Memberships
Resolution
Top Tier Firm Rankings
Firm Rankings